One of the main goals of my site is to introduce and promote British food to my readers–you probably already know that. So, the fact that I don't have a recipe for Christmas Pudding on my site, five years later, is somewhat of a crime.
Pudding, as Americans know it, is a soft, dairy type dessert, like custard, but to Brits, it simply means, "dessert". Christmas Pudding, therefore, is translated to "Christmas Dessert". It is a quintessential British treat which is steamed (to cook it and reheat it) and then doused with brandy and set alight before serving, which is part of the Christmas tradition. It really is a fun way to end Christmas dinner!
The dish itself is unique in that it's made with mostly dried fruit and breadcrumbs. I love the brandy part, oh and the brandy butter it's served with (or you can use whisky sauce, or freshly whipped cream or even custard)!
I'm actually off to Europe tomorrow (follow me on social media to see where I'm off to this time) so I'm posting the recipe quickly so if anyone wants to try it for this year, they will still just have enough time, because Christmas Pudding is made weeks in advance! (That's a good thing if you ask me!) Due to this, I won't be able to post a photo of the finished dish until Christmas Day. I told you, I post what my family eats, I rarely make something just for the blog, so this is a case in point! :)
Let me know if you make it, I'd love to know what you think! Happy December!
Traditional Christmas Pudding
slightly adapted from Lorenz Books, A Country Christmas
serves 8
special equipment: a 5 cup pudding basin/mold like this one (affiliate link-no extra cost to you)
Ingredients
2 oz (1/4 c) good quality butter
2 oz (1/4 c) suet (use 2 more ounces of butter if you don't want to use suet, which is beef fat)
7 oz (1 heaped cup) dark brown sugar (I used light brown sugar and added a tbsp of molasses/treacle)
2 1/2 oz (1/2 cup) all purpose flour
1/2 tsp baking powder
1 tsp mixed spice (or use 1/2 tsp cinnamon, 1/4 tsp nutmeg and 1/2 tsp allspice)
2 eggs
5 1/2 oz (2 cups) fresh breadcrumbs
6 oz (1 cup) sultanas (white raisins)
6 oz (1 cup) raisins (note: I soaked my raisins in brandy, overnight)
3 oz (1/2 cup) Zante currants
1 small apple, peeled, cored and grated
finely grated rind of one fresh orange (or lemon)
juice of one fresh orange or lemon, made up to 5 oz with brandy or rum, if preferred
(optional -I omitted the following- 3 tbsp mixed candied peel, chopped, and 1/4 cup chopped almonds)
Butter the pudding bowl and line the bottom with a disc of parchment or waxed paper, and butter the paper, too.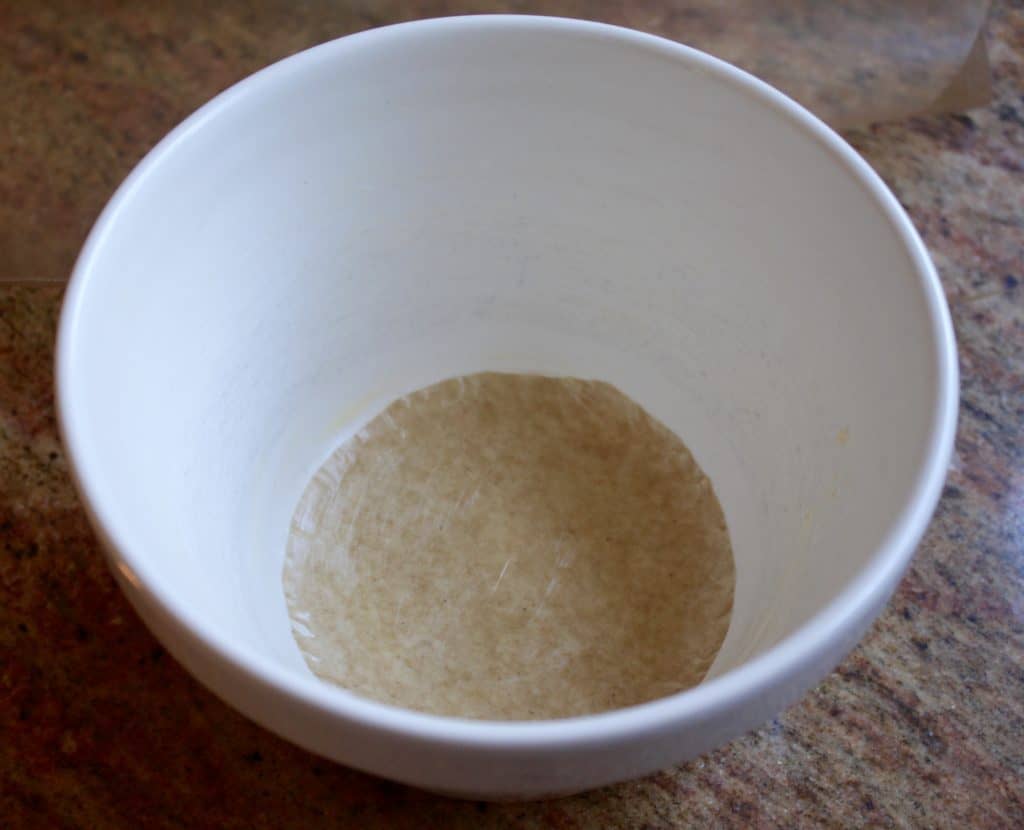 Beat the suet/butter and sugar together until soft.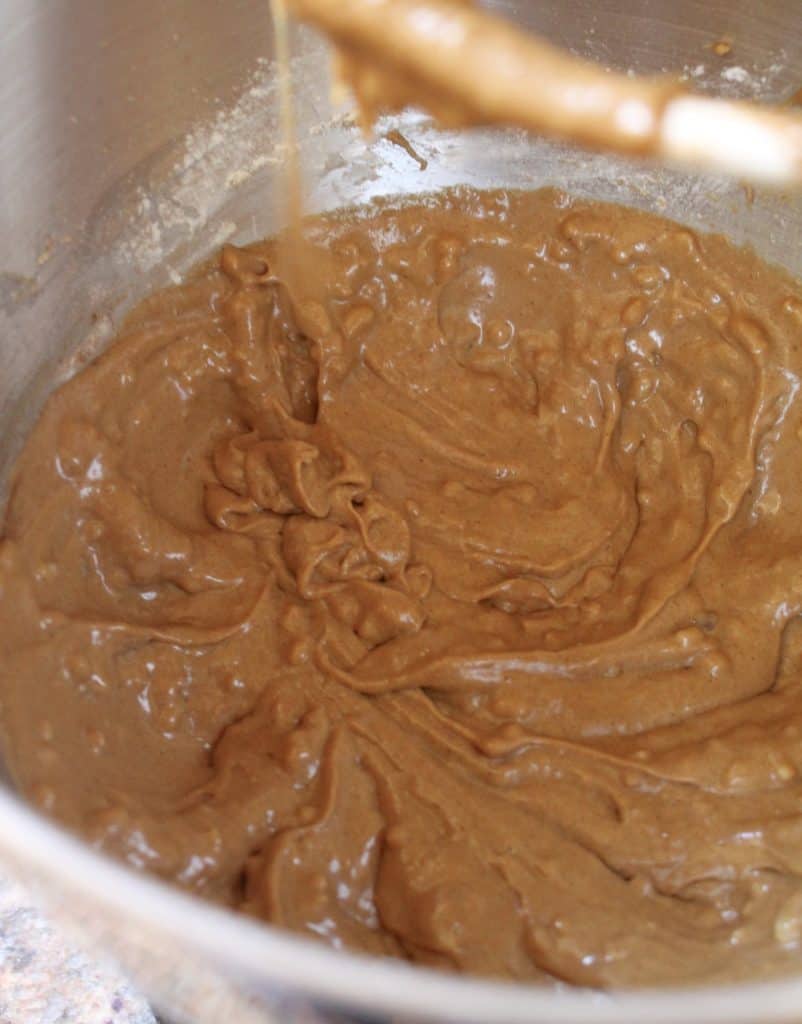 Then add the flour, eggs, and spices until mixed. Then add the remaining ingredients and mix well. It will look like this.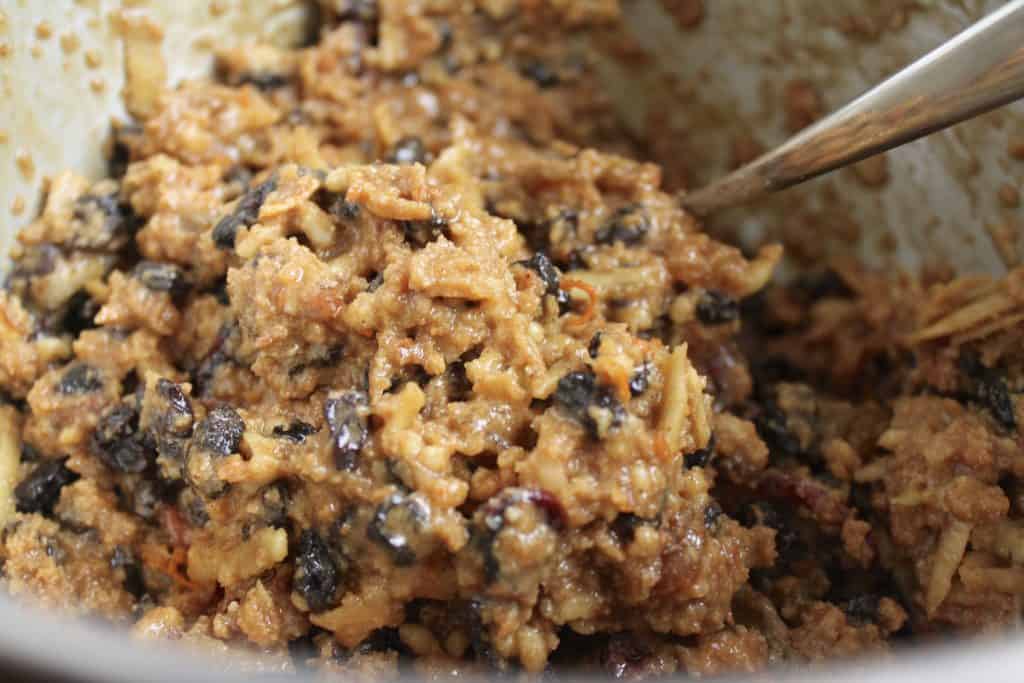 Put the mixture into the buttered bowl and flatten the top.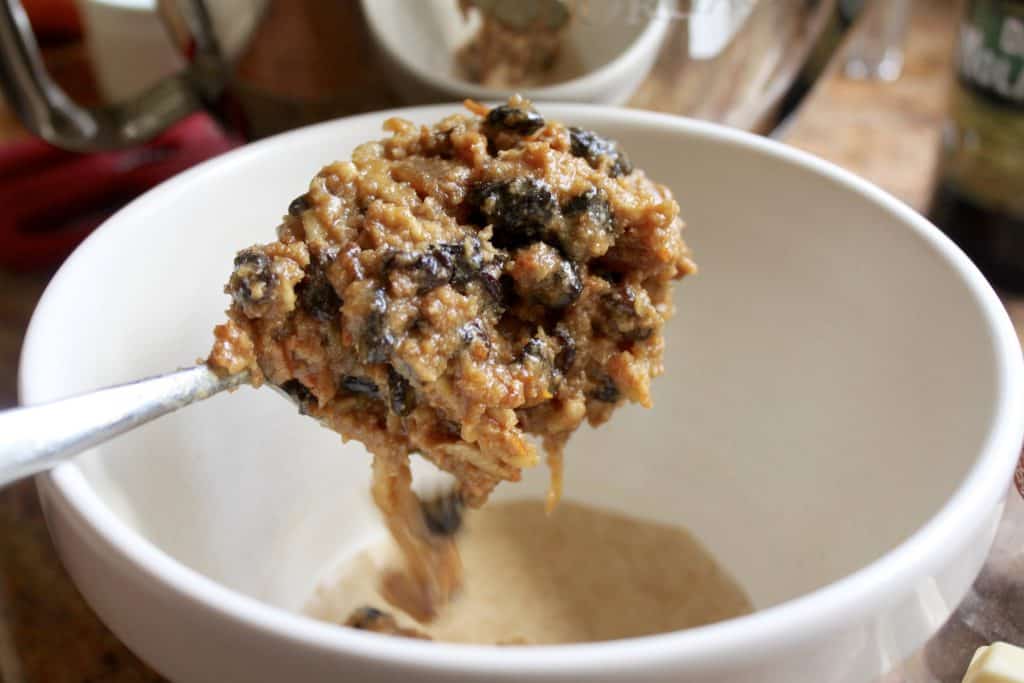 Cut a disc of waxed or parchment paper the size of the top, butter it and place on top of the pudding mixture.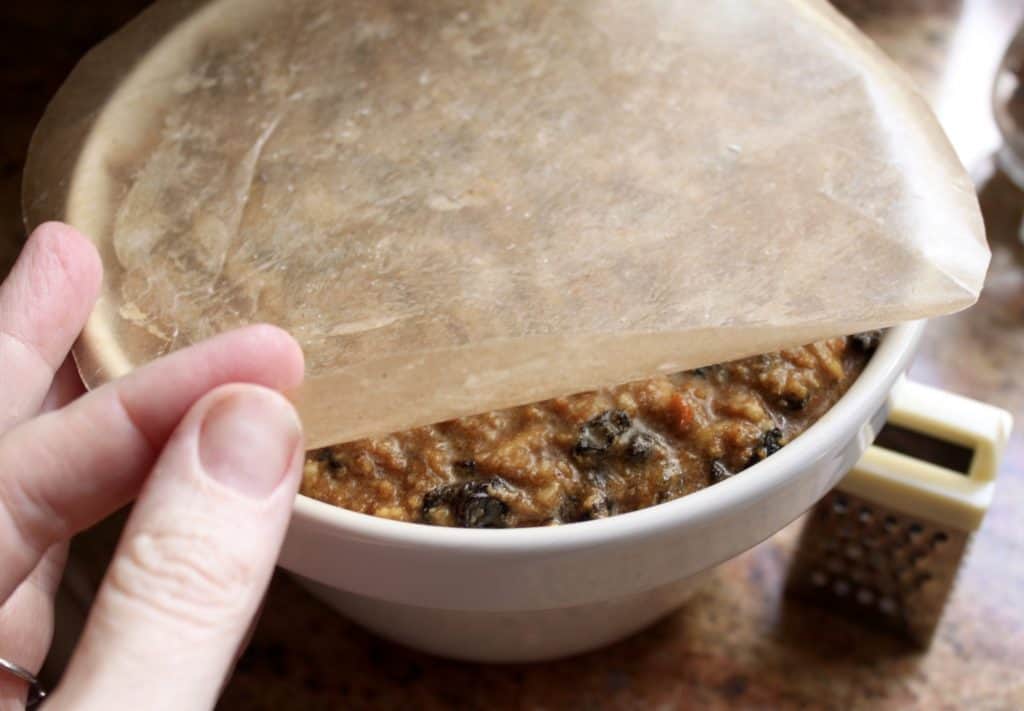 Tear a piece of parchment paper and aluminum foil, large enough to cover the top of the bowl, and go halfway down the sides, and place the foil on top of the parchment. Create a pleat down the center, so that the pudding will have space to expand when cooking.
Place the paper and foil over the pudding basin, then tie some string under the lip of the bowl, leaving extra string to tie over the top to form a handle, tying it on the opposite end. If you don't have a steamer, like me, place a trivet in a pot and fill the water so that it's halfway up the bowl and use a tight fitting lid.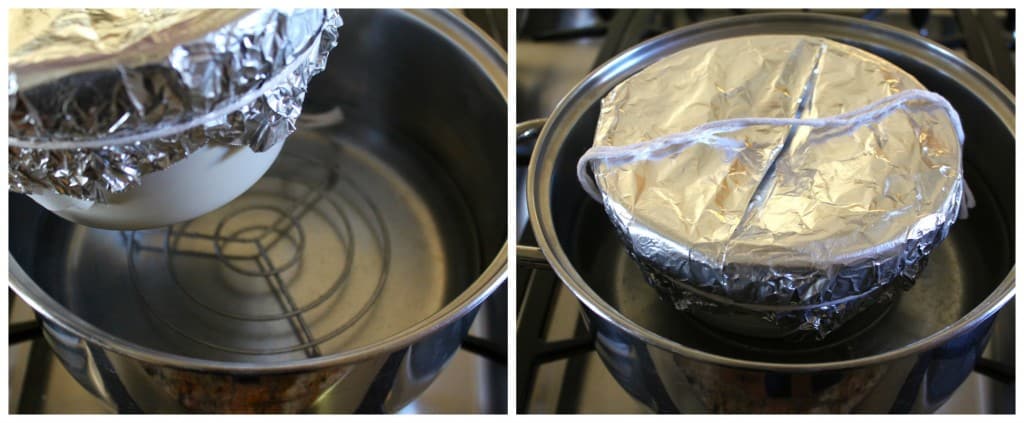 Steam for 6 hours, checking the water level once an hour or so, and topping it up.
Once you've taken the bowl out of the pot, remove the aluminum foil and waxed/parchment paper, wipe the bowl and replace with clean paper. Store in a cool place. I had a little peek first!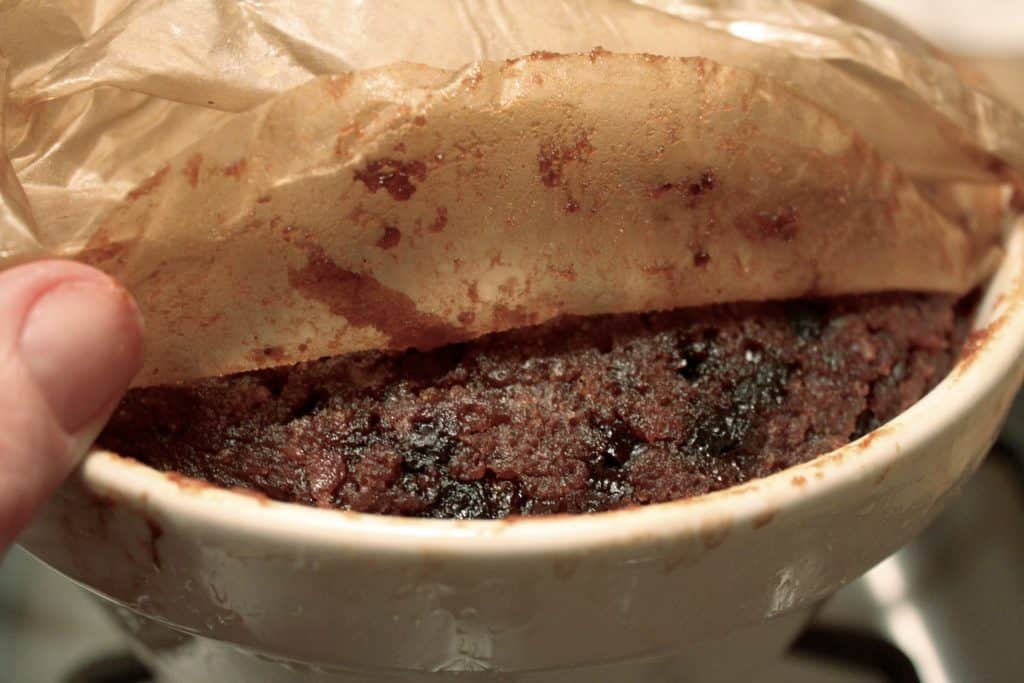 To serve: you can steam it for another two hours, OR simply microwave it for a few minutes until it's piping hot! Let stand for a few minutes before removing from the bowl. Place on a heatproof serving dish and douse with brandy. Carefully light the pudding (please do this in a safe area), then when the flame extinguishes, cut and serve with brandy butter (recipe coming!), whipped cream or custard.
If you're trying to make things in advance for Christmas or to give as holiday gifts, here are a few ideas. Click the photos for the recipes.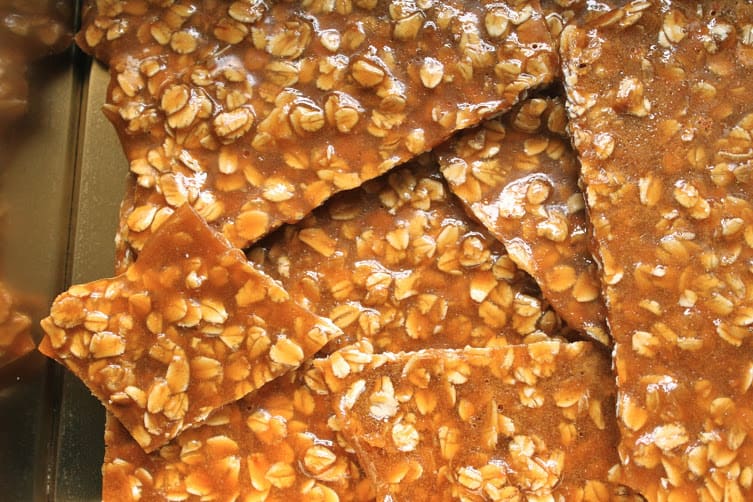 Don't miss another post! Sign up for my free subscription HERE, but make sure to look for the
Feedburner confirmation email or you'll get nothing, nada, niente and zippo in your mailbox!
(I promise not to sell or share your info, ever!)