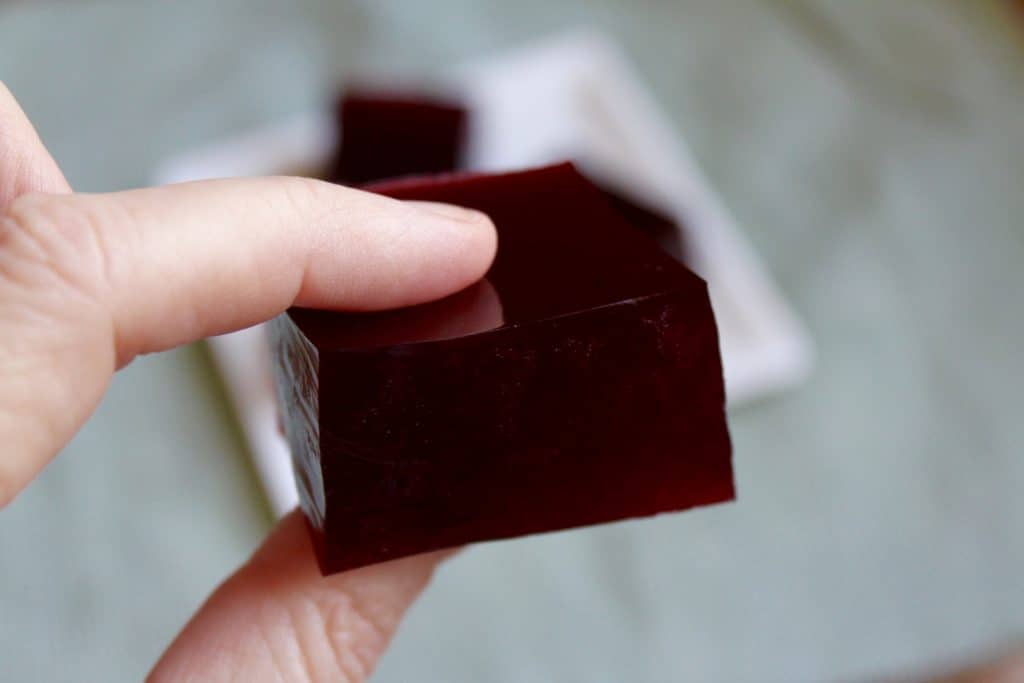 You may already know I'm on a mission to spread the word about black currants, right?
Well, here's a way to enjoy the fabulous black currant flavor, which happens to be one of my favorite flavors ever (not exaggerating), and also get some really great health benefits and nutrients: make gelatin cubes.
Disclosure: After I contacted them, CurrantC sent me some samples of frozen black currants and black currant concentrate to try. As always, all opinions are my own.
In Britain, different flavors of gelatin are sold in blocks, not powder, as Jell-O is sold here in the US. When I travel to the UK, one of the things I always bring home are some packages of the black currant gelatin. I don't even melt it down as it's meant to be used to make a few servings of jello, I just eat it as is (both my mother and I love it this way)! One way to use the concentrate is by mixing it with a sweetener, such as sugar or honey, and water, to make a Ribena-type drink. Another way is to make black currant gelatin cubes. You can choose whether you like them really firm, or less so, simply by adjusting the amount of water.
Black currants are a fabulous source of so many nutrients, in fact, they're are like the super fruit of super fruits!
I have to say, this is the most difficult food I've ever shot. It was almost impossible, so I apologize for the poor photos.
Black Currant Gelatin Cubes
Ingredients
1 cup boiling water
1 packet gelatin
3 to 5 tbsp sugar (depending on how sweet you like it)
Dissolve the gelatin and sugar in the boiling water then add the black currant syrup. Taste for sweetness.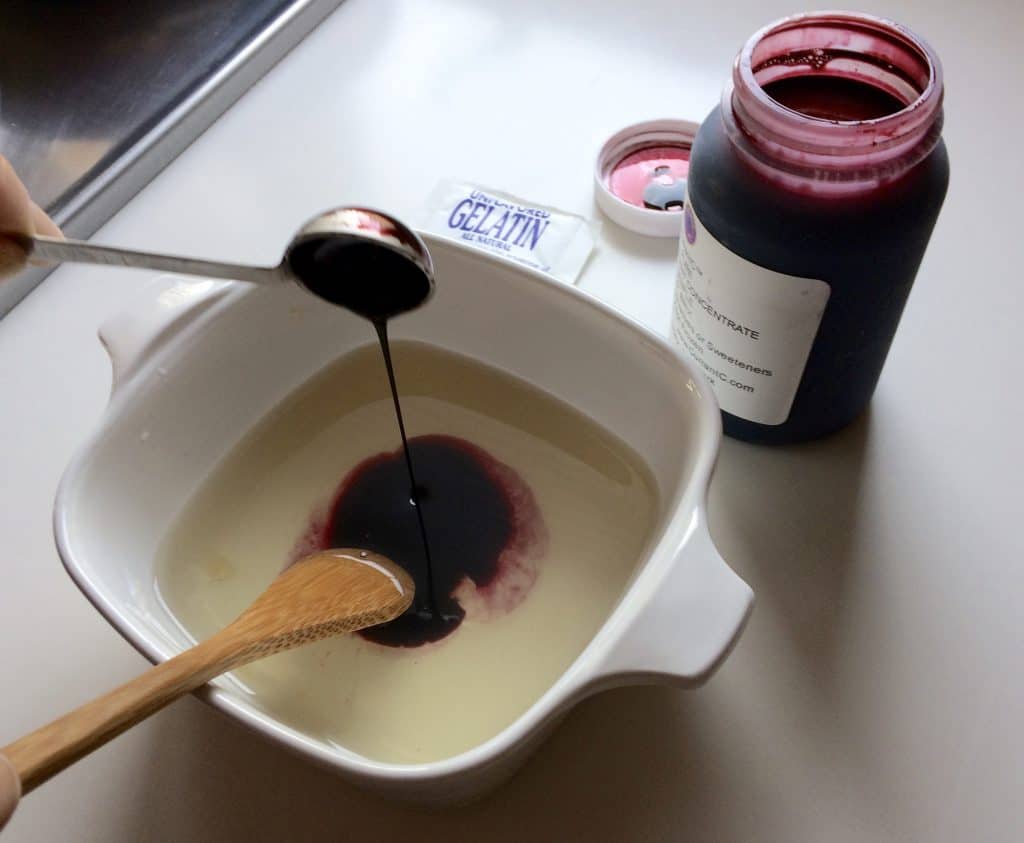 Refrigerate the gelatin until set. Run a knife around the edges then cut into cubes.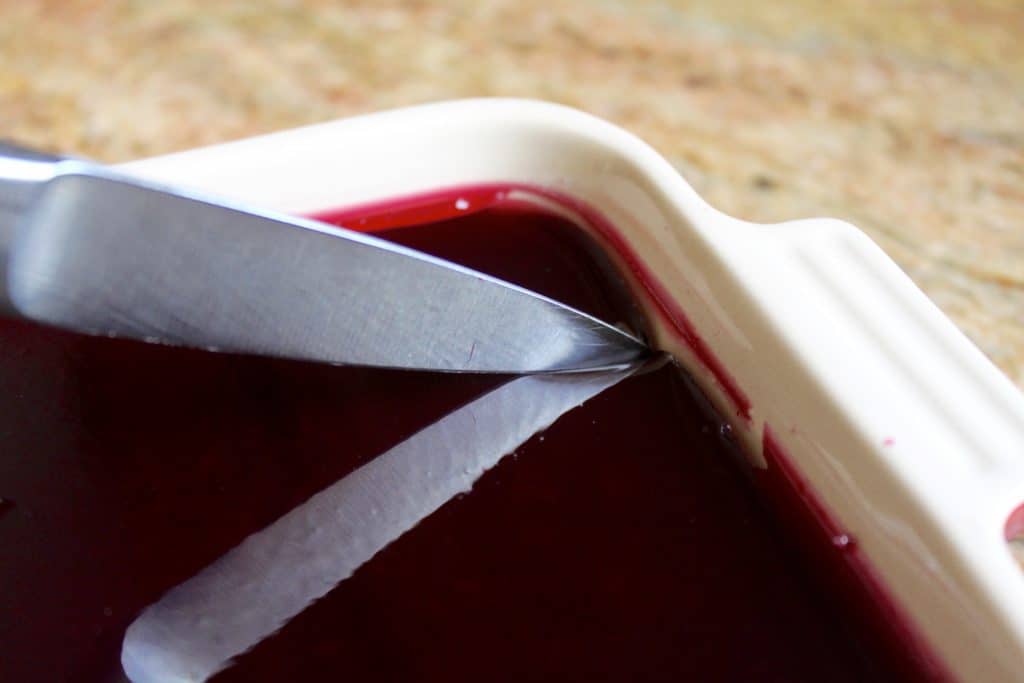 Now eat them! YUM!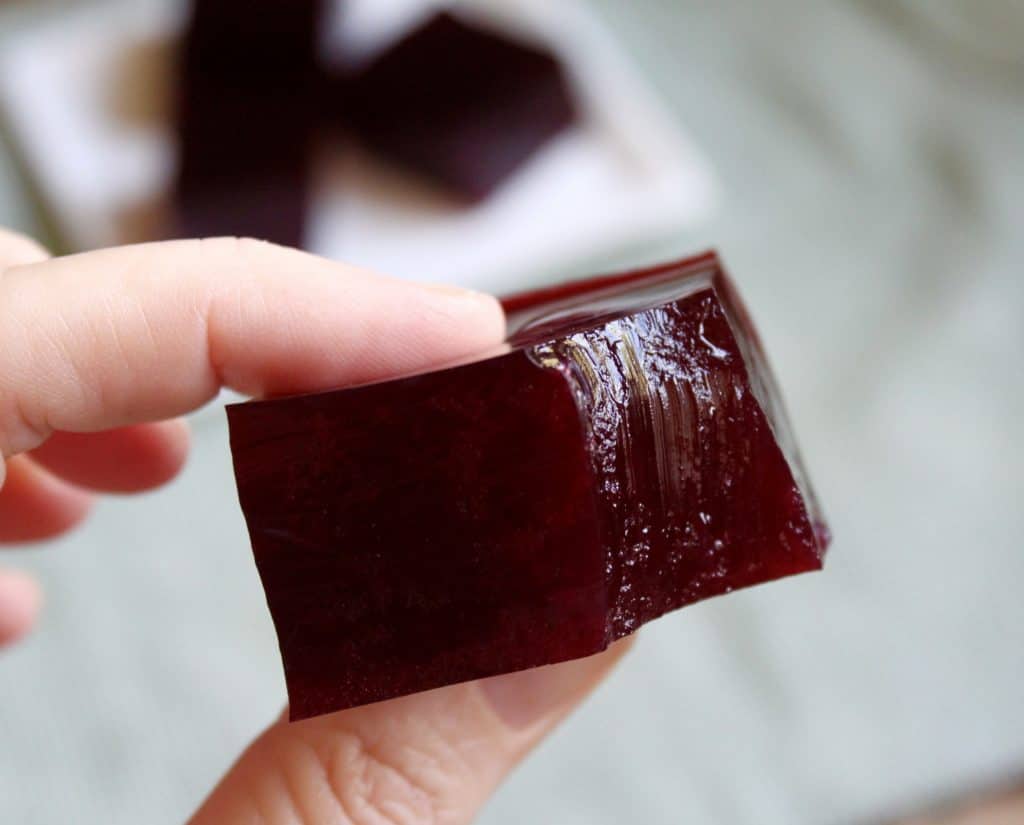 Here they are with a few frozen black currants…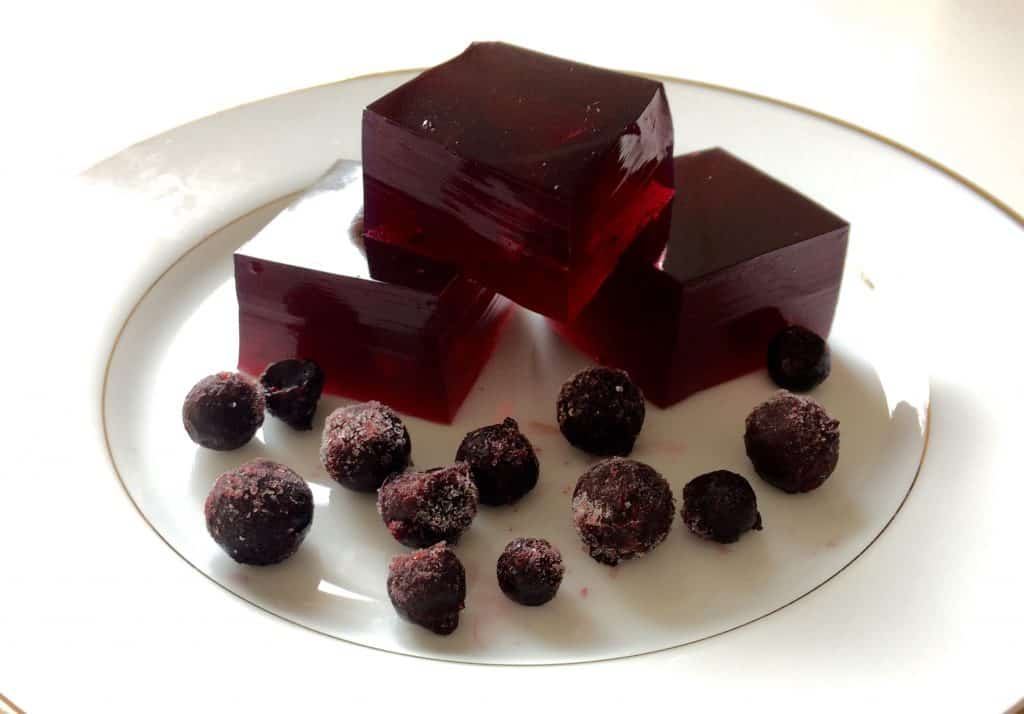 To find out more about black currants or to order some, visit Currant C.
Don't miss another post! Sign up for my free subscription HERE, but make sure to look for the
Feedburner confirmation email or you'll get nothing, nada, niente and zippo in your mailbox!
(I promise not to sell or share your info, ever!)