The confusion that exists between black currants and currants is incredible. Actually, it's not even confusion, just misinformation, but it's causing Americans miss out on a tremendously nutritious superfruit.
Disclosure: I contacted CurrantC to discuss promoting their products as I feel very strongly about introducing black currants to my US readers. CurrantC graciously offered to send me some black currants and concentrate to try, however, I was not compensated. All opinions are my own.
SEE BELOW FOR A SPECIAL OFFER WHEN YOU PLACE AN ORDER FROM CURRANTC
Let me begin by telling you that black currants need no introduction in the UK. I grew up thinking that everyone knew what black currants were. The flavor was (and still is) one of my very favorites. In Britain, everyone eats black currant jam, and fights over the black currant flavored fruit pastilles and fruit gums.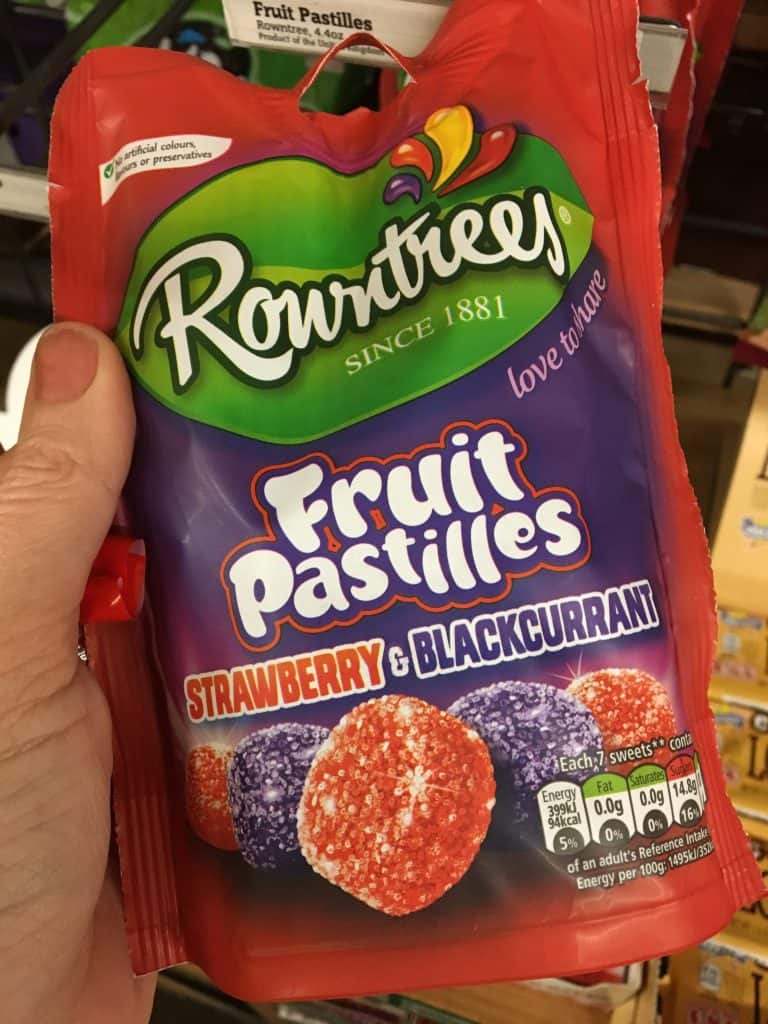 One of the most popular drinks in the UK is called Ribena. It's made from black currants, and in fact, almost all black currants grown in the UK are used to make this beverage.
Yes, black currants are a big thing across the pond, so why are they virtually unknown here in the US?
THE BLACK CURRANT BAN
It's rather a long story, but I first learned about the ban on black currants on a box of black currant juice drink that Trader Joe's carried for a short time. Apparently, some trees were dying on the east coast and somehow the disease was attributed to black currant bushes, so they were obliterated and banned until 1966 (I remember the year because it's when I was born). However, it was then left up to the individual states. In 2003, after much work and persistence, Greg Quinn was able to overturn the ban on black currants in the state of New York, which allowed him to begin his currant farm and company called, CurrantC (pretty witty, huh?)
BLACK CURRANTS VS. CURRANTS
Now, many of you may be familiar with Zante currants (or Corinthian raisins), which are essentially tiny raisins, right? They are called "currants", but this is a misnomer as they are dried grapes!
Herein lies the problem between distinguishing REAL black currants and with what some companies are calling "black currants", but are selling dried grapes. You may not think it's a big deal, but it really is–it's called false advertising. One very large company which sells on Amazon has been called out by so many customers, and given 1 star reviews because they are advertising and selling "black currants", which are actually Zante currants. Despite these complaints for years, they refuse to change their labeling and Amazon has also not removed the product from its site. The worst is that this company isn't the only one doing this! (I won't name names, but you can easily go to Amazon and search black currants; it's probably the first thing you'll see.)
What is also really terrible is that someone who has never had black currants (or possibly even Zante currants) before, will have no idea that they've been scammed. My mother and I were in a gourmet food warehouse once and came upon large bags of dried "black currants"! We were elated and bought a 2 lb bag each as we'd never seen them in a store before. When we got home, I ripped open one of the bags and threw a handful in my mouth only to discover that they were Zante currants! Dried black currants and dried Zante currants do look awfully similar as they are both dark and small. Although I like Zante currants, I cannot tell you how disappointed I was.
*Edited: To add to this black currant debacle, I was just informed by Greg Quinn that the correct form of the word blackcurrant is actually two words: black currant! I grew up in the UK where we use one word (note the spelling on the photos of candy and Ribena, above), but according to his in-depth research, the proper way is to use two words. I won't get into the etymological reasons for this, but I believe wholeheartedly that he is correct. Now, to get used to writing it this way will take some getting used to for me. 
HEALTH BENEFITS
Here's another little known fact amongst US consumers: black currants are a powerhouse of nutrition. The health benefits associated with these little purple berries are astounding. Here's an example of how they stack up against other fruits~
This chart doesn't even touch on all the studies that have been done which suggest that black currants offer benefits with vision, Alzheimer's, cardiovascular health, aging and brain function, digestion, and even cancer! They have one of the highest levels of antioxidants that you can find in fruit (read more here).
Let's just say that I could write pages and pages, listing reasons why we should reintroduce black currants into our North American society, but what will really initiate change will be when we start asking for stores and companies to carry black currant products, and we buy them. (We'll start on red currants next, but I did buy some at a local market about a month ago! Yippee!)
USES/RECIPES
Black currants are sour little things, so most people don't eat them fresh like raspberries or strawberries. Instead, they are often mixed with other fruits, or made into jam, compotes or syrups. Black currants are wonderful when mixed with apples in a crumble or with other berries for all sorts of desserts. They are also used in savory dishes, and as you've probably guessed, the possibilities are endless. CurrantC's website has a myriad of recipes, but here are a few more gorgeous concoctions from some of my blogger friends–just click on the photos for the recipes.
CurrantC sent me a large bag of frozen black currants to try, so the first thing I made was a batch of jam! I miss black currant jam so much and being able to make it myself was fantastic as I can make it exactly how I like it. Black currant jam is one of the easiest jams to make as it doesn't need pectin, and sets really well on its own. The measurements aren't critical either, so feel free to add more sugar if you like your jam a bit on the sweeter side, or less if you really are into the tart flavor.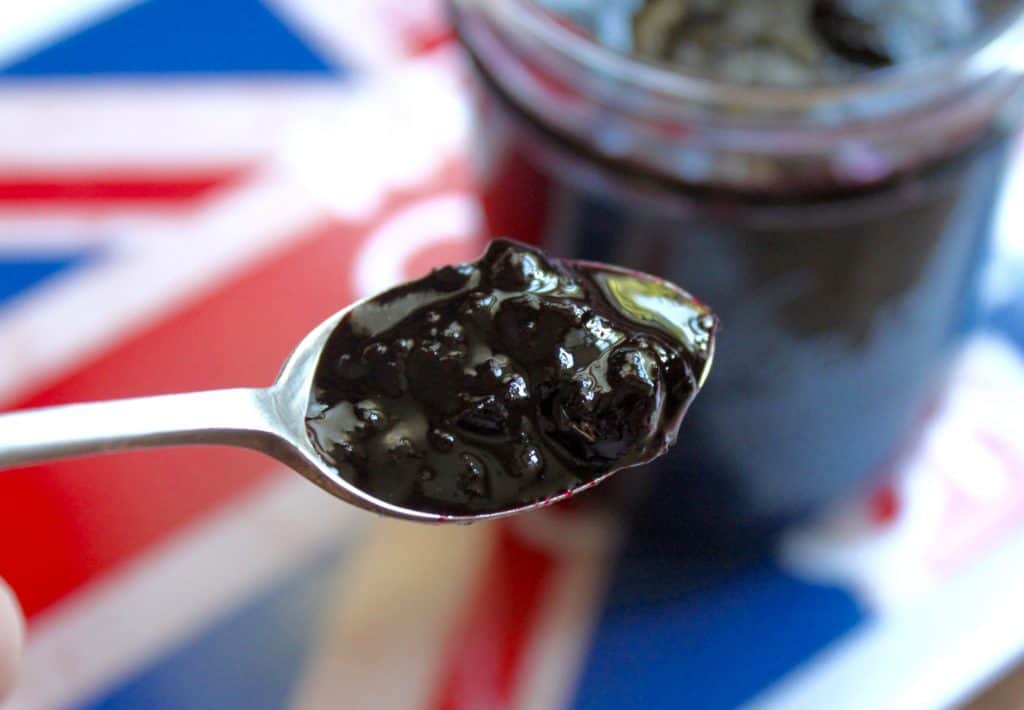 What is the main reason I contacted CurrantC? I miss black currants and the flavor so much, the health benefits are secondary to me! I absolutely LOVE, LOVE, LOVE those beautiful purple currants! Maybe that's why my favorite color is purple? That and the Cadbury's packaging may have affected me for life! :)
Thanks to CurrantC for offering $5 off per order for Christina's Cucina's readers. Simply use the code:
$5OFFCURRANTC
Black Currant Jam
adapted from a Mrs. Beeton recipe
Ingredients
2 lbs frozen black currants
20 oz (2 1/2 cups) water
2 lb sugar (about 2 1/2 cups)
juice of one lemon
Place the black currants and water in a heavy pot over medium low heat. Cook the fruit for about half an hour or longer, stirring occasionally, to soften the skins.
Add the sugar and lemon juice.

Increase the heat to simmer the jam briskly while constantly stirring. Use a candy thermometer to bring the temperature of the jam to 215°F (101.5°C) which should be reached in about 10 to 15 minutes.
Pour into warm, dry jars which have been rinsed with boiling water, along with the lids.

Process to seal, if desired, but you can just keep it in the fridge to be on the safe side. I make sure to hear/see my lids pop to ensure a seal.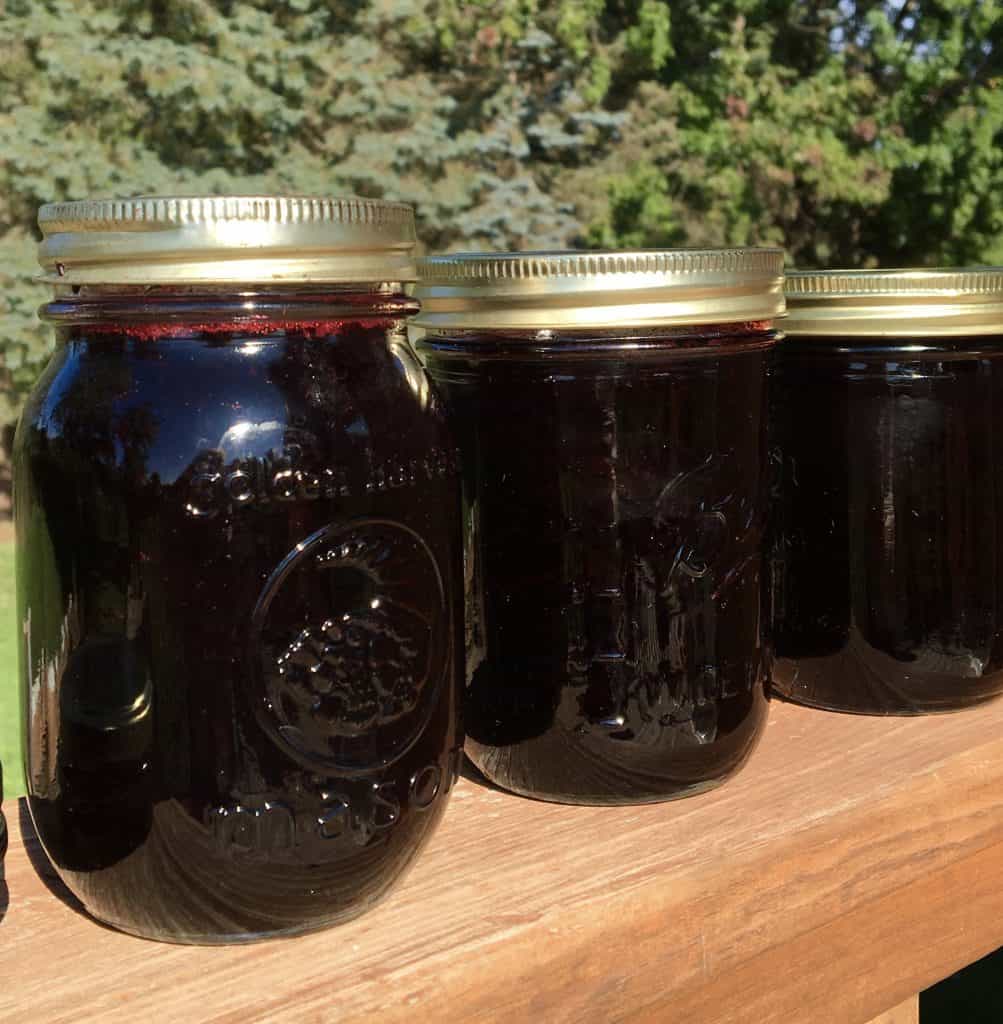 Remember to use $5OFFCURRANTC for a $5 discount when you place an order with CurrantC
Don't miss another post! Sign up for my free subscription HERE, but make sure to look for the
Feedburner confirmation email or you'll get nothing, nada, niente and zippo in your mailbox!
(I promise not to sell or share your info, ever!)