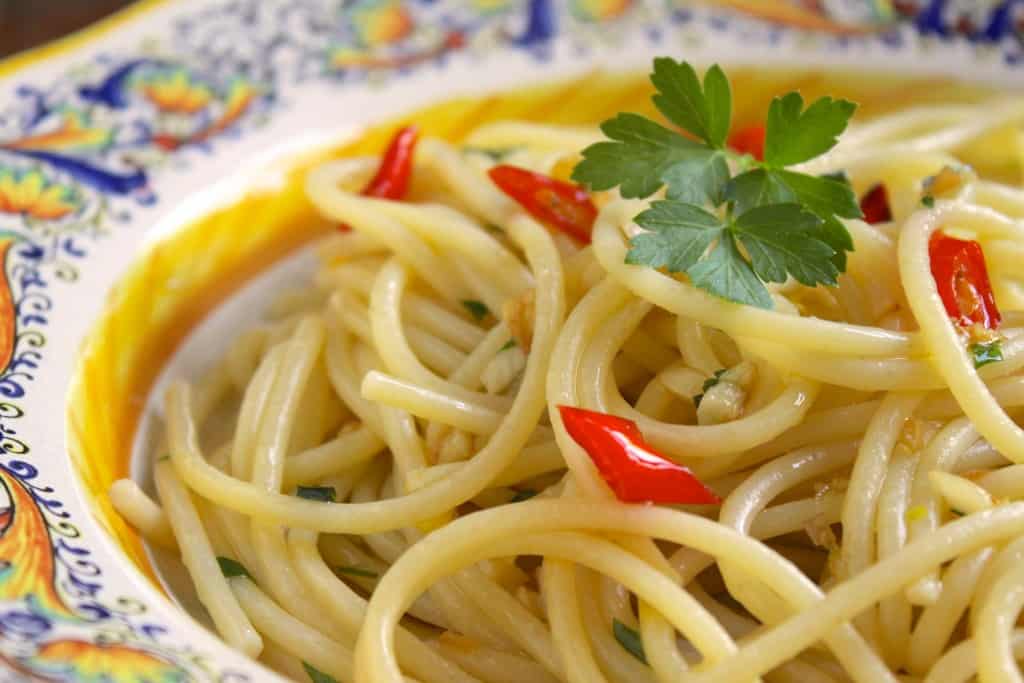 Most everyone wants to eat healthier in January, right?
I think it's the combination of overindulging from Thanksgiving until New Year's Eve, and the beginning of a new year that is the incentive to cut back on sweets and high calorie foods and go for more nutritious, and health-conscious dishes.
Instead of going on some fad diet, or making some resolution that will be collecting dust by the end of January, what about learning about what actually makes a healthy diet? I don't mean "diet" in well-known sense of the word that goes along with trying to lose weight, but as in the everyday choices of what we eat. I met an incredible lady named Amy Riolo, last year, and she can help you to learn about a non-extreme, healthy lifestyle, and way of eating called The Mediterranean Diet.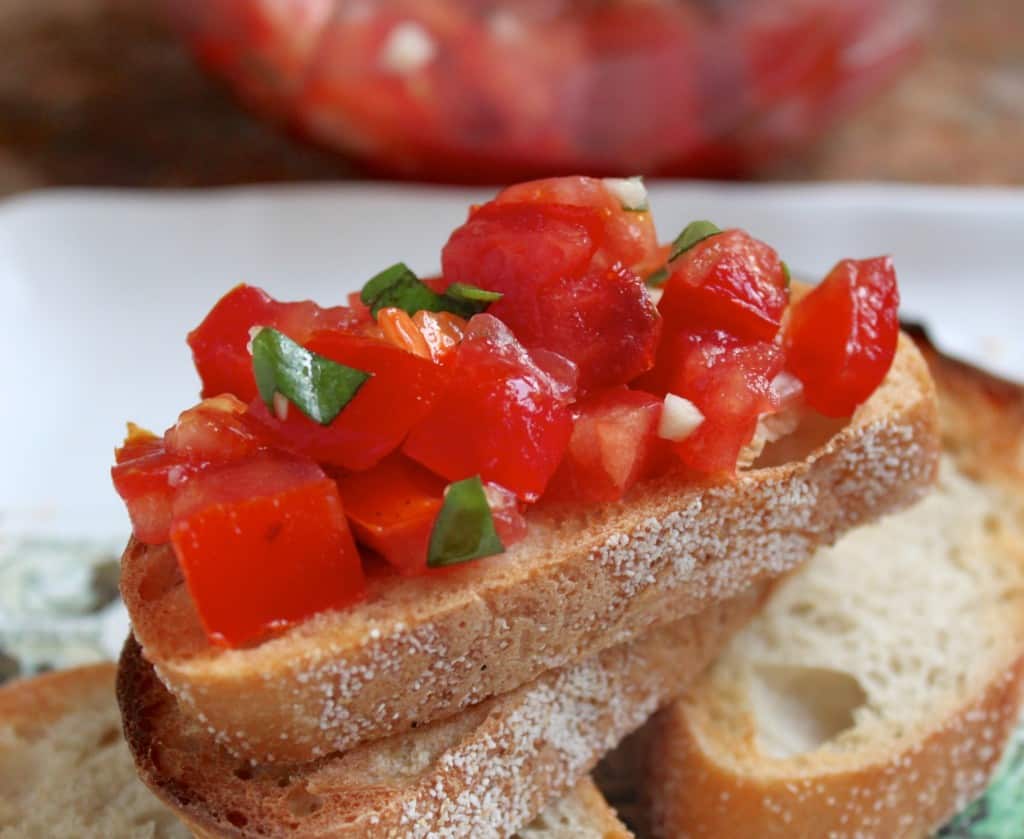 Amy and I are on the same page when it comes to sharing the phenomenal recipes and food of Italy to places beyond its borders. Just to clarify, I'm talking about authentic Italian cuisine, not Italian-American concoctions which often bear no resemblance to anything which was first created in Italy, and many of which has unfortunately given Italian food a bad rap.
Many Americans think Italian food is very unhealthy because of the amount of cheese, heavy sauces and fried items they associate with Italian-American dishes, because that is what they are familiar with. However, nothing could be farther from the truth: a typical authentic Italian diet, whether from the north or the south of Italy, is extremely healthy, and I would venture to say, one of the healthiest diets in the world.
This excerpt from Life in Italy, explains some of the differences rather well:
Italian Food, the Mediterranean Diet and how we interpret it in the US
When people talk to me about going to an Italian restaurant, they mention pizza or pasta (by the way, Alfredo sauce is unknown in Italy).
Only the high end Italian restaurants in the United States offer a variety of vegetables. It is even rarer to find fruit being served as dessert. Salad is often served with pre-packed dressings that Euro-Italians have never seen, and there is a lack of quality which cannot compare to the taste of fresh olive oil and a mild vinegar.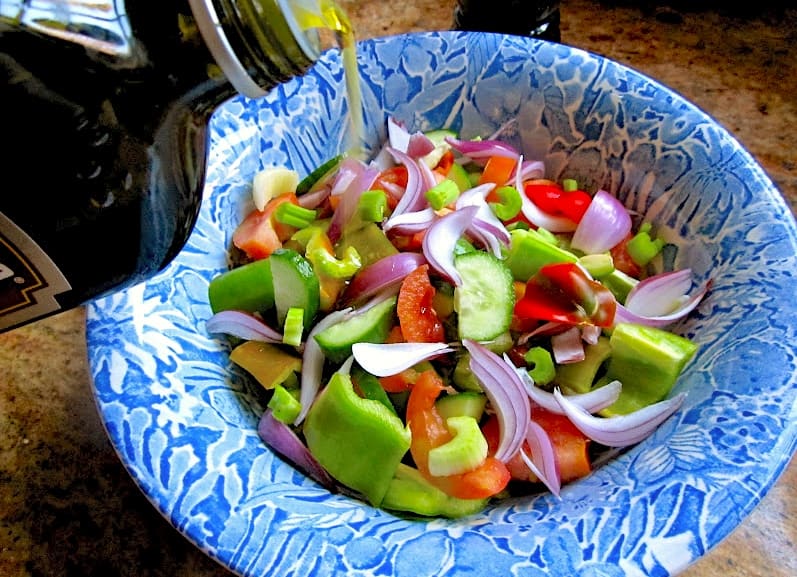 Some of these dressings are so high in fat that they eliminate the benefits of eating salads. Italian-American cooking lacks the essentials of a good, old fashioned Mediterranean diet. Salads and vegetables are overwhelmed with sauces and cheese. Maybe you would be able to find eggplant parmigiana, but some disadvantages also arise like eating eggplant that was fried and smothered with fatty cheese. Pizza is cooked differently in the United States.
There's also this informative article from Business Insider. Just keep in mind that when you're at an Italian restaurant, there's a very good chance that what you are eating isn't Italian at all. So how are you supposed to know if you've only known this kind of "Italian" food your whole life and/or never been to Italy? Enter Amy Riolo: even if all you do is read her latest cookbook, you should be confident in deciphering whether a dish that is being served at your favorite Italian restaurant is the "real deal" or not. Amy explains the basics of the Mediterranean (not just Italian food) diet, and the relative amount of each type of food which should be eaten to keep within the parameters of the lifestyle. Before I get to Amy's The Ultimate Mediterranean Diet Cookbook, here are a few basic tips from me.
SIGNS YOU'RE NOT EATING AT AN AUTHENTIC ITALIAN RESTAURANT
by Christina Conte
If you order pasta and the sauce is dolloped on top and not mixed into the entire serving, it's probably not authentic.
If you are served Italian dressing that isn't solely olive oil, vinegar (or lemon) and salt, it's probably not authentic.
If there is more cheese or sauce on a dish than any other ingredient, it's not authentic.
If a chicken or meat dish is served with a side of pasta, it's likely not authentic Italian.
If a pizza is more than an inch thick, it's not probably not authentic.
If the cheese they give you to sprinkle on your pasta comes from a green can, it's definitely not authentic.
And if there's 36 mini hot dogs baked into the pizza crust, it's ABSOLUTELY NOT authentic Italian!
The Mediterranean diet also includes dishes from Greece, Egypt, Turkey and many other countries surrounding the Mediterranean Sea. Amy has written other cookbooks relating to these cuisines, and has such a wealth of knowledge of the Mediterranean diet, inside and out. I could listen to her speak about the history of food, its nutritional value, and why we should eat certain things and avoid others for hours on end. She's such an educated and talented speaker, that I truly wish she could pass on her knowledge about The Mediterranean Diet to everyone in the US.
Here's the American Heart Association's list of characteristics from this diet.
high consumption of fruits, vegetables, bread and other cereals, potatoes, beans, nuts and seeds
olive oil is an important monounsaturated fat source
dairy products, fish and poultry are consumed in low to moderate amounts, and little red meat is eaten
eggs are consumed zero to four times a week
wine is consumed in low to moderate amounts
Doesn't this make more sense than starving oneself, or making a drastic change that won't last? Even if only some of this advice is used, it's still a step in the right direction. Here are some examples:
What about increasing the amount of legumes in your diet? Plan to eat a bean salad twice a week in 2016. Would that be so hard?
What about increasing the number of times you eat a nutritious and delicious vegetable based soup each week, too?
What if you cut out soda and sugar filled juice drinks, and have a small glass of wine with your meal a few nights a week.
What if you make it a point to have the family eat a minimum number of meals at the table together every week? It doesn't have to be an hour long meal, anything is better than nothing.
These are all simple, yet healthy changes anyone can make, and most importantly continue to follow past the end of January. The Ultimate Mediterranean Cookbook is an easy to read cookbook filled with lots of simple and quick recipes, that anyone can cook, in most cases, even children. After each recipe, Amy adds a "Mediterranean Tradition" informative fact relating in some way to the recipe or one of the ingredients. I love learning about foods and history of the how recipes came about.
I encourage you to buy or download Amy's book, The Ultimate Mediterranean Cookbook, and if diabetes is a concern, check out The Italian Diabetes Cookbook which is being released next week on January 12th! this book includes authentic, regional recipes from each of Italy's regions that fit into the American Diabetes Association's eating guidelines. In it, Amy shares history, lore, and Italian living traditions along with 150 recipes (each of which have a gluten-free alternative) that the whole family will love!
Amy has graciously given my friend Cynthia, and me, a copy of her Mediterranean cookbook to give away on our sites! Enter below, then follow the link to head over to What a Girl Eats and enter there, too, so you can double your chances! CONTEST HAS ENDED.
This is an example of one of Amy's recipes that you'll find in her cookbook: simple, healthy, delicious and inexpensive. What more could you ask for?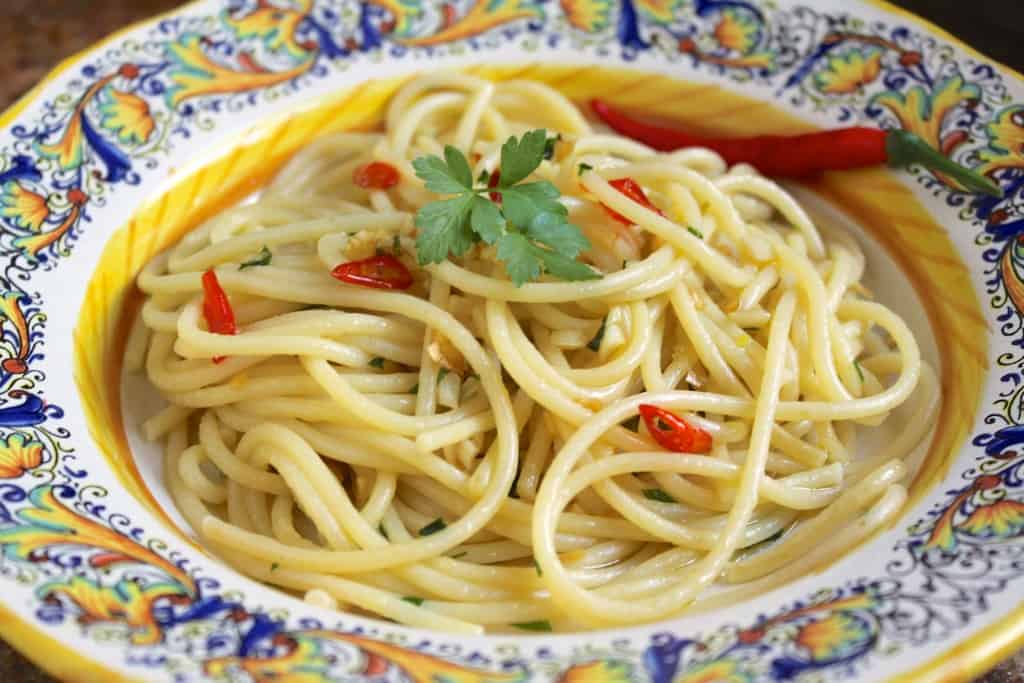 Spaghetti Aglio, Olio e Peperoncino
(Spaghetti with Garlic, Oil and Hot Pepper)
slightly adapted from Amy Riolo's The Ultimate Mediterranean Cookbook
serves 8 as a first course
Ingredients
1 lb good quality spaghetti (I like De Cecco)
1/4 cup (2 oz) extra virgin olive oil, plus more for drizzling
4-8 cloves of garlic, crushed or minced (or a little of each)
hot pepper to taste (fresh or dried)
1 bunch fresh, flat leaf/Italian parsley, finely chopped
freshly ground pepper, to taste
Kosher or sea salt
freshly grated Pecorino cheese, to taste
Cook the pasta as directed on the package, until it is al dente.
While the pasta is cooking, prepare the sauce by heating the olive oil in a large wide skillet over medium heat. Add the garlic and chili flakes and cook just until they start to release their aroma, about 30 to 60 seconds.

Add the drained pasta and parsley to the skillet and toss to coat. Drizzle with additional oil, if desired, then add the black pepper and Pecorino cheese, if using.
Serve immediately.
This does not reheat well, so don't make extra to save for later.
Don't miss another post! Sign up for my free subscription HERE, but make sure to look for the
Feedburner confirmation email or you'll get nothing, nada, niente and zippo in your mailbox!
(I promise not to sell or share your info, ever!)
♦
Christina's Cucina is a participant in the Amazon Services LLC Associates Program, an affiliate advertising program designed to provide a means for sites to earn advertising fees by advertising and linking to Amazon.com.