You've probably heard of Banoffee Pie, but have you tasted it, or better yet, made it?
The original creation came from The Hungry Monk restaurant in East Sussex, England. I will link to the original recipe below as I always believe in giving the person(s) who first made the dish the credit that they deserve. I made this particular pie to take to a block party (with lots of children) so I omitted the coffee in the cream. It's so simple, you honestly don't even need a recipe: a Banoffee (or Banoffi) Pie is essentially a no-bake caramel, banana and (coffee) cream pie!
Update: I shared this twist on the traditional pie, CHOCOLATE BANOFFEE PIE recipe in honor of Joan Hayes from Chocolate, Chocolate and More, who recently died. 
 Banoffee Pie
slightly adapted from the original Hungry Monk recipe
Ingredients
one pie crust, baked or cookie/biscuit crumbs
1 can of condensed milk (do not use evaporated) or caramel flavored condensed milk or dulce de leche
1 or 2 firm, but ripe bananas
lemon juice for bananas
8 to 12 oz of heavy whipping cream
Directions
USING REGULAR CONDENSED MILK: Pour can into top of double-boiler pan and cover. Place over boiling water. Cook over low heat, stirring occasionally, for 40 to 50 minutes, or until thick and caramel-colored. Remove from heat. Beat until smooth.
USING CARAMEL FLAVORED CONDENSED MILK OR DULCE DE LECHE: open the can/jar and use as is.
Slice the bananas and toss with a little lemon juice.
Arrange the bananas in the bottom of the pie.
Pour the caramel over the top of the bananas, then allow to cool (if warm).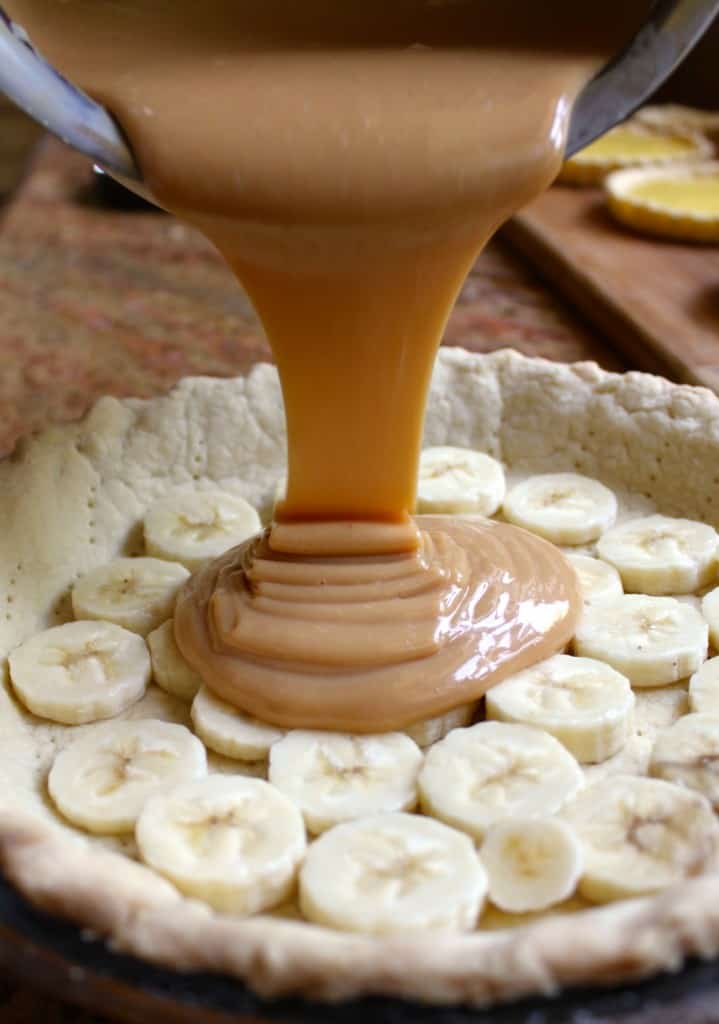 Whip the cream and depending on how much you want to use, pipe a decoration around the outer part of the pie, or cover all of the caramel with the cream.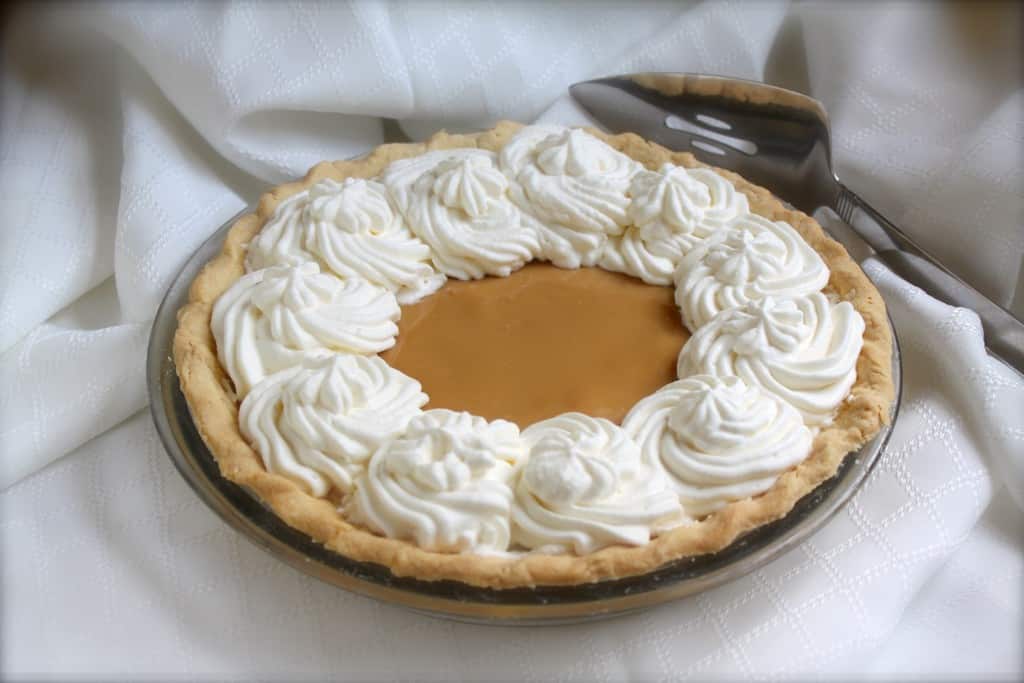 Add candy espresso beans if desired and keep refrigerated until ready to serve.
It's a bit messy, but the taste is worth it!

Don't miss another post! Sign up for my free subscription HERE, but make sure to look for the
Feedburner confirmation email or you'll get nothing, nada, niente and zippo in your mailbox!
(I promise not to sell or share your info, ever!)