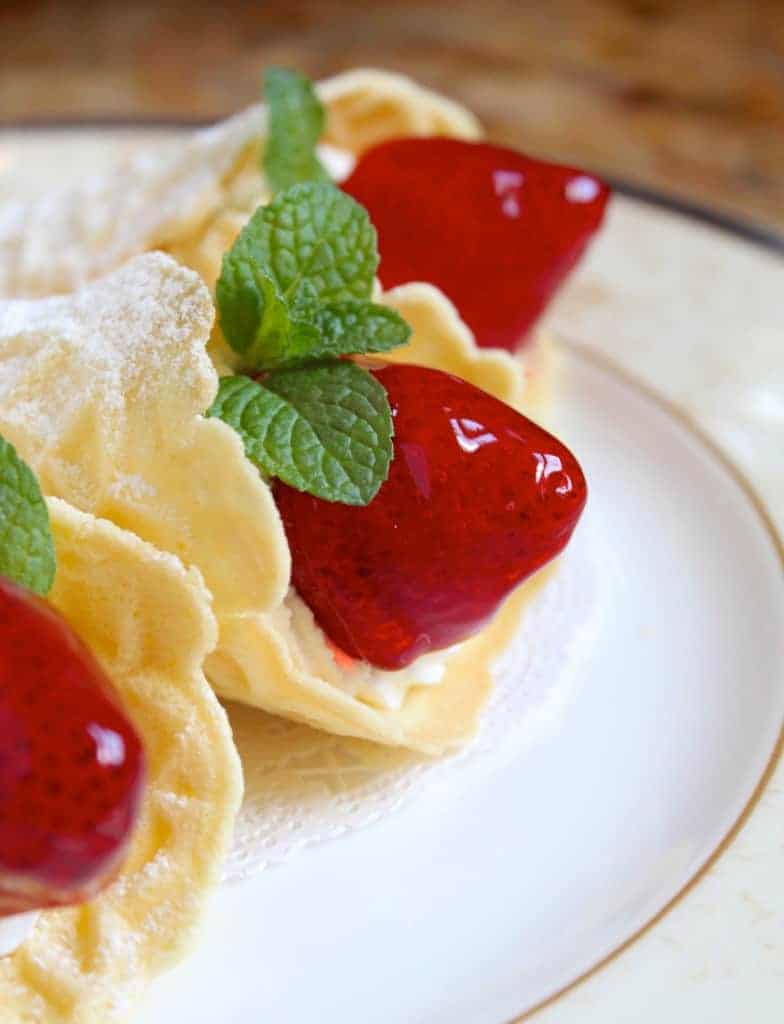 When I started my blog a few years ago, I had no idea that I would end up meeting and making friends with other bloggers and those in the food and travel industry from all over the world, and I mean making real friendships.
From my friends Cynthia, from What a Girl Eats and Sue, from The View from Great Island, who live nearby and whom I actually hang out with, to friends like Janice from Farmersgirl Kitchen who I met at the BBC Good Food Show when I was in Scotland last year.
Here's a photo of my friend Valentina from Cooking on the Weekends, Judy from Two Broads Travel, globetrotting Cathy from She Paused 4 Thought, Kelly from Tasting Page and me in an artichoke field!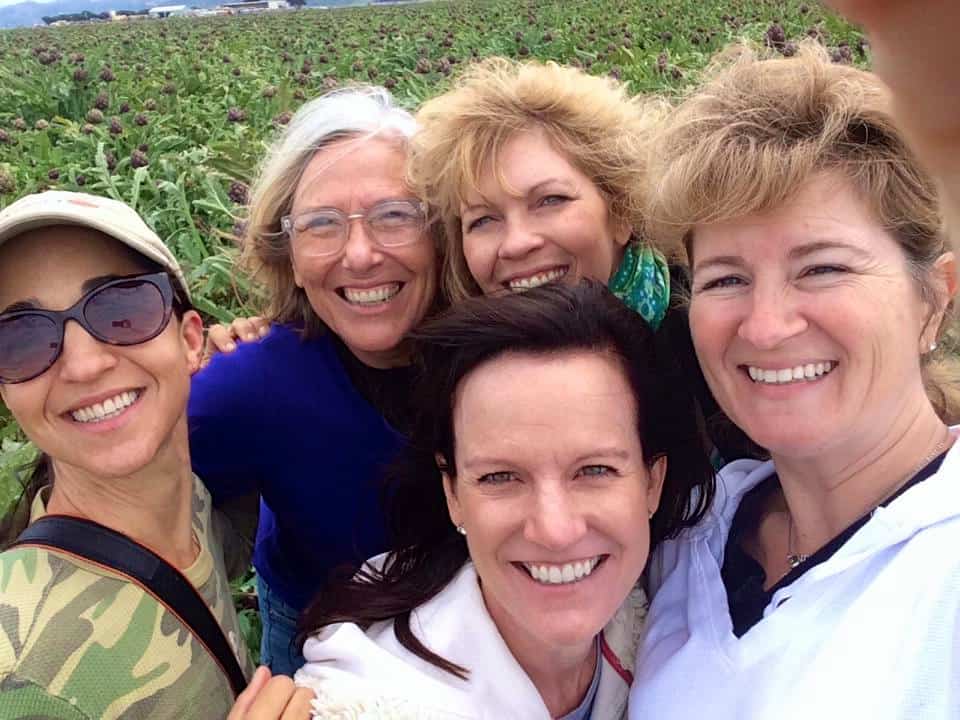 I cannot fail to mention one of the closest friends I've made because of a post I wrote after eating her delicious food at her tea room: she's the remarkable Melanie Andrews, from Craigard Tea Room, cookbook author and founder of the Scottish Baking Awards (you can read about her here).
I've been fortunate to get to know some celebrities. Even those of you in the US should recognize Paul and Mary now, right? If you didn't watch The Great British Baking Show on PBS, I hope you can find it online!
Meeting the lovely Lotte Duncan was like reconnecting with a long lost friend! She was so friendly,  vivacious and funny, it was infectious! And although we only met last October, we've already connected on both sides of the pond!
Then there are those blogger and foodie friends with whom I've really connected, simply because we have so much in common. I just "met" a new friend (who also seems like an old friend) a few weeks ago–Jill from Mad About Macarons–a Scottish ex-pat living in Paris. Then there's Manu, from Manu's Menu who was born in Milano, Italy (but her parents are Sicilian), she now lives in Australia and her husband is of Indian descent, so her "about" page is just about as confusing as mine!
I was so honored when Manu asked me to do a guest post on her site a few weeks ago. Her blog is one incredible recipe after another, each photo more lip-smackingly gorgeous than the one before, so I am truly humbled to have one of my posts amongst hers.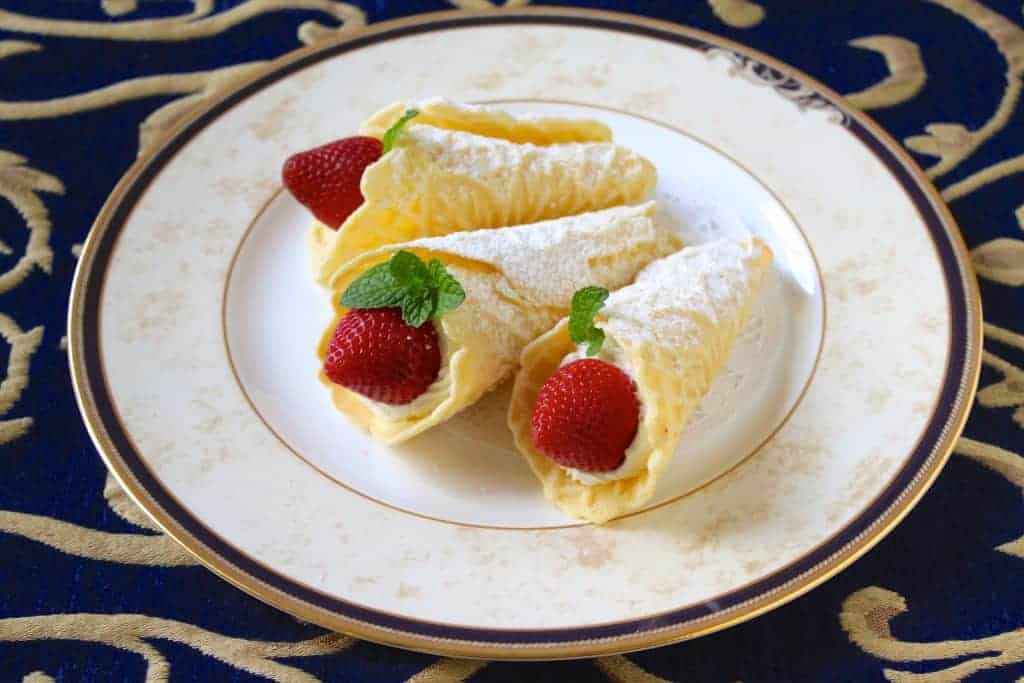 I pondered over whether I should even attempt to try an Italian post on her site, since I figured she'd probably already posted whatever I could think of, but lo and behold, the very first thing I considered wasn't on her site yet: Pizzelle (aka Ferratelle)!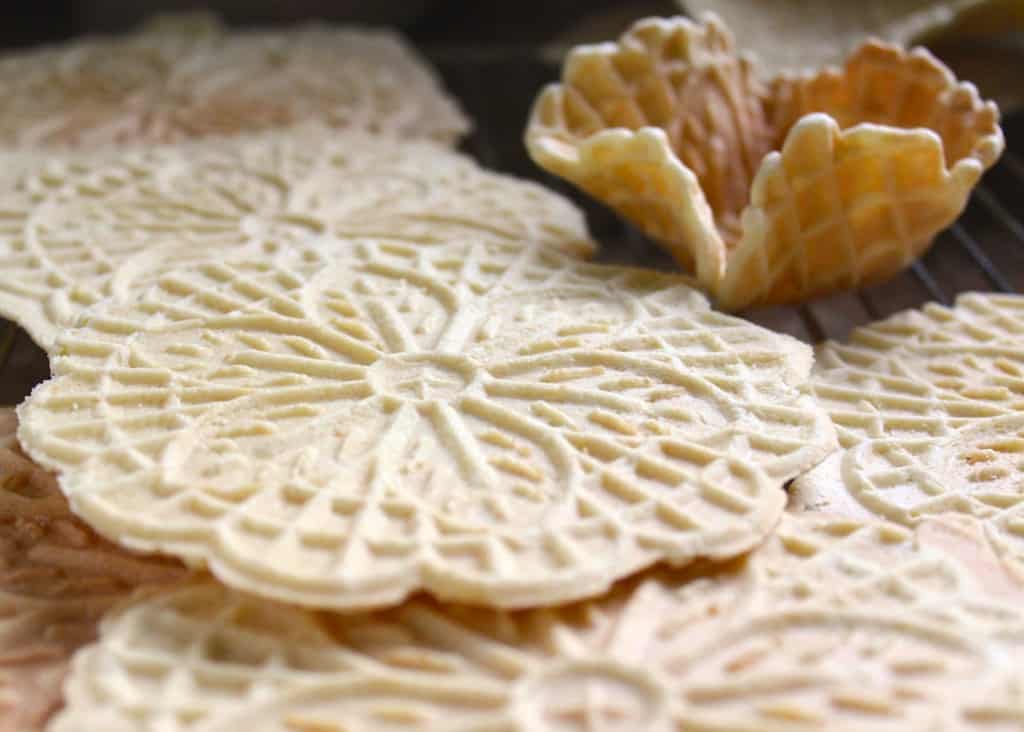 If you pop over to Manu's Menu, I will not only show you how to make regular Pizzelle, but also demonstrate how easy it is to shape them while they're still hot, in order to use them for strawberry and cream desserts (this recipe does require a Pizzelle maker).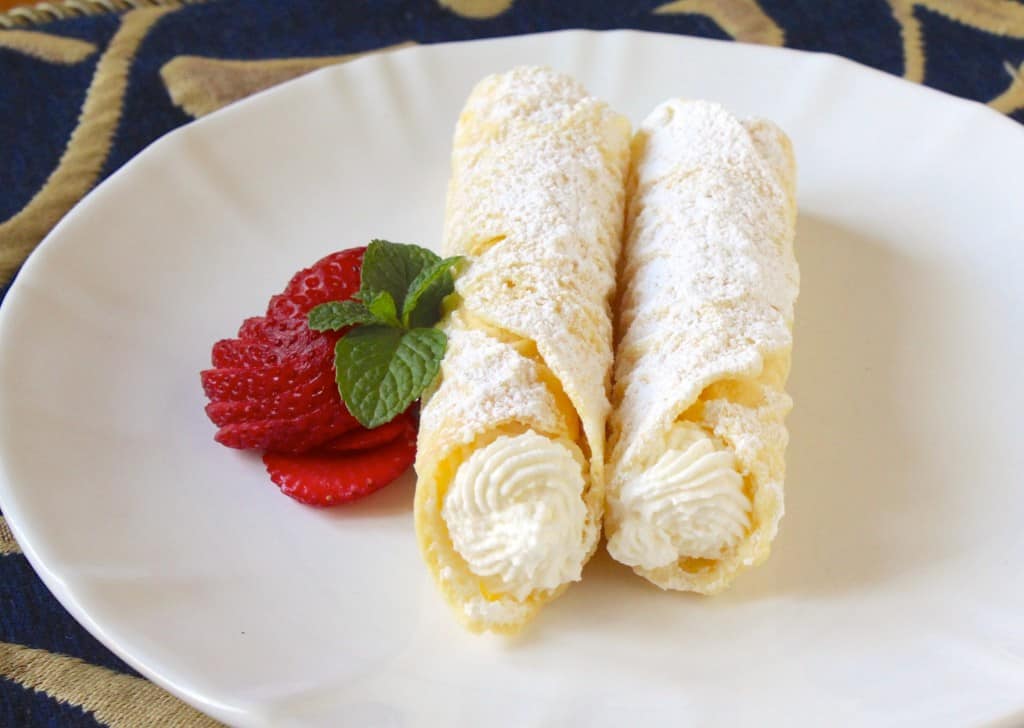 So head over there, and once you've seen my Pizzelle post, you'll probably want to browse for hours because Manu has so many great recipes and photos on her page–you've been warned. Just click the link below.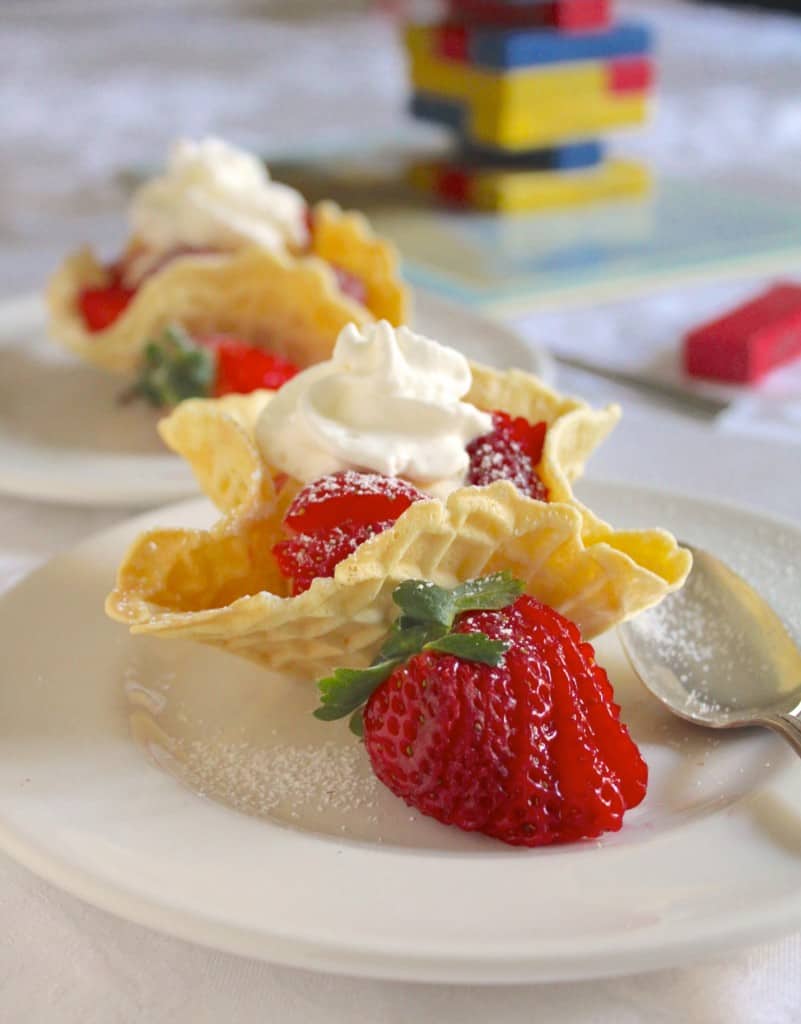 Now for an abridged and incomplete list of my blogger/foodie/travel friends, in no particular order. (Please do not feel slighted if your name is not on this list, I'm simply posting a few friends as I cannot make a comprehensive list…there are just too many of you!) ;)
Cynthia, What a Girl Eats                                                     Cathy, She Paused 4 Thought
Sue, The View from Great Island                                         Jill, Mad About Macarons
Janice, Farmersgirl Kitchen                                                   Camilla, Fab Food 4 All
Melissa, MelissaLanz.com                                                     Janette, Culinary Ginger
Judy, Two Broads Travel                                                         Adair,  Lentil Breakdown
Valentina, Cooking on the Weekends                                  Kimberly, The Daring Gourmet
Kelly, Tasting Page                                                                   Lana, Bibberche
Mary Beth, MB Things I Know                                              Lindsay, Voyage Vixens
Andi, Misadventures with Andi                                            Susan, Create Amazing Meals
Lotte, Lotte Duncan.com                                                       Paul, Paul Hollywood.com