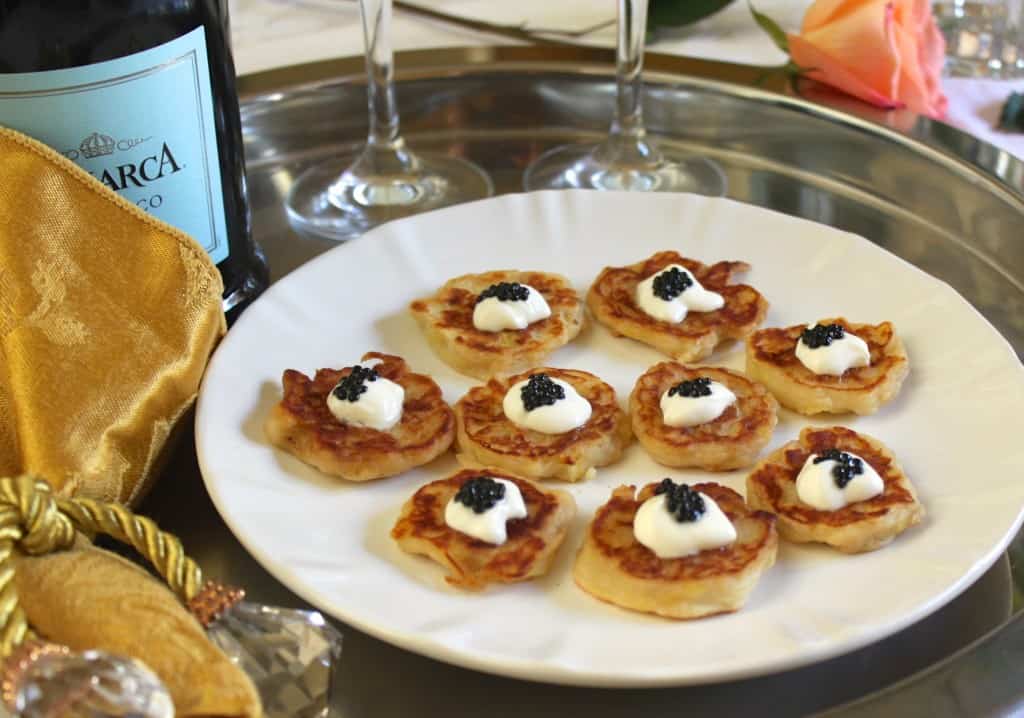 I have turned down many offers from companies which would like me to promote their products.
I have two main reasons for this: the first is that I don't use or like the product, and I absolutely cannot in good conscience promote something I wouldn't buy and use myself. Anyway, you'd all know it because I hate to lie, and I'm really bad at it. The second reason is if that product contains ingredients that are unnatural, includes chemicals or is simply something I avoid eating. If it's not good enough for my family, I won't try to turn you onto it, either.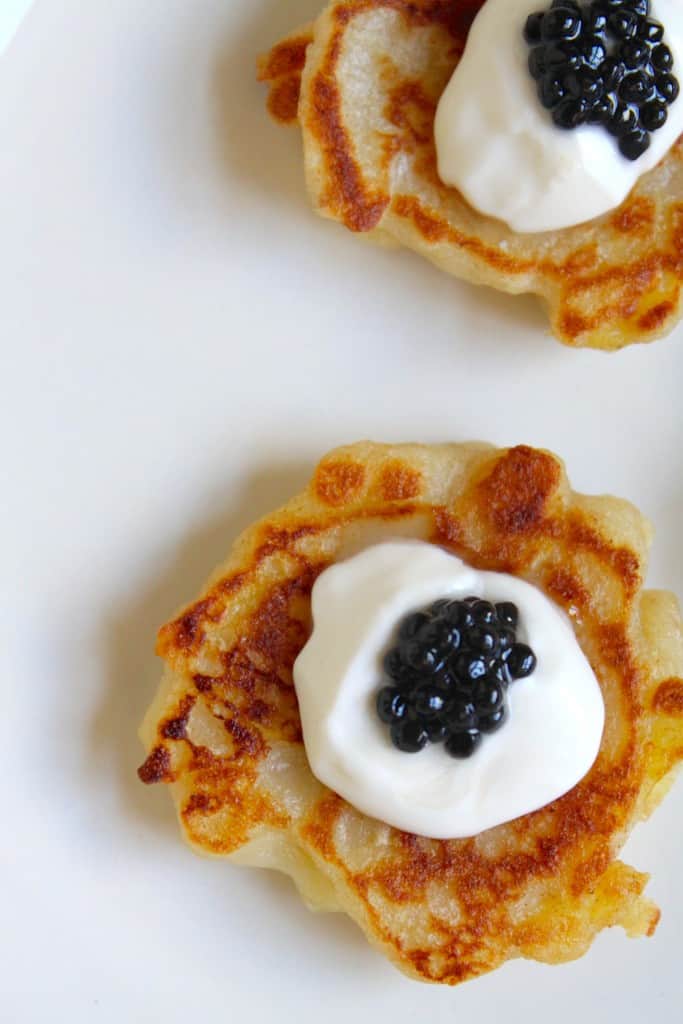 However, sometimes I find a product that I love so much, I want to promote it myself without the company even contacting me, like Sasso Vinegar and ISI Whippers. I have recently found such a product and think it would be a wonderful way to make a day really special. It is called Perlage di Tartufo and is such a unique creation, and so incredibly delicious, I want to share it with you!
Perlage di Tartufo looks very much like caviar and has the consistency and texture of caviar, however, it tastes of truffles! The first time I sampled it at Epicure Imports, a gourmet food warehouse in Los Angeles, I knew I had to take some home, even though it is quite pricy. However, compared to caviar, it's a bargain; I think of it as "Truffle Caviar".
I love blini with caviar, so I decided to make my own version with a twist: remember my Irish Boxty recipe? Well, I made miniature pancakes, topped them with a lovely dollop of creme fraiche (which you can make yourself), and then placed a tiny spoonful of Perlage di Tartufo on top. You don't need a lot as the flavor is quite bold. Of course, you absolutely could use real caviar instead of Perlage di Tartufo, if you prefer.
All I can tell you is that the combination of potato flavor, creamy creme fraiche along with the pearlized truffle is incredible. It's one of those things I put in my mouth and immediately start dancing; you do that too, right?
Updated November 2016: unfortunately, the place I bought this Perlage di Tartufo is no longer in business and it is also no longer on Amazon :(
I also froze some of the miniature boxty to have at a later time, and they froze beautifully!
Happy Valentine's Day, however you decide to celebrate, hopefully there is good food involved!
Miniature Boxty with Creme Fraiche
and Truffle Caviar Appetizer
Ingredients
One recipe of Irish Boxty
creme fraiche
Perlage di Tartufo or your choice of caviar
Instead of making full size boxty, make miniature versions (bite-sized).
Place on a cooling rack for about 5 minutes (the creme fraiche will melt if added too quickly), then place on a serving plate or tray and  dollop a little creme fraiche on the boxty, and top with a little Perlage di Tartufo or caviar.
Serve, preferably with champagne or a sparkling wine, such as Prosecco.
Don't miss another post! Sign up for my free subscription HERE, but make sure to look for the
Feedburner confirmation email or you'll get nothing, nada, niente and zippo in your mailbox!
(I promise not to sell or share your info, ever!)
*Christina's Cucina is a participant in the Amazon Services LLC Associates Program, an affiliate advertising program designed to provide a means for sites to earn advertising fees by advertising and linking to Amazon.com.