If you live in LA, or plan to visit at some time, there's a place that should be on your "must see" list and that's the Millennium Biltmore downtown.
~Disclosure: The Millennium Biltmore hotel in downtown Los Angeles hosted me for afternoon tea. As always, all my opinions are my own.~
This gorgeous piece of LA history situated directly across from Pershing Square and was the original venue for the academy awards, many years ago.
My friend Cynthia from What a Girl Eats, and Sue from The View from Great Island and I were fortunate to be able to enjoy a lovely afternoon tea in the Rendezvous Court at the Biltmore last Saturday, and it just made us think that it would be the perfect thing to do for Valentine's Day!
From the moment we stepped inside the Biltmore, it was as if we were entering an oasis of calm amidst the hustle and bustle of the city. I love any building which has some interesting architectural aspects, but the Biltmore has a treasure trove of them.

Can you imagine having a lovely afternoon tea in this setting?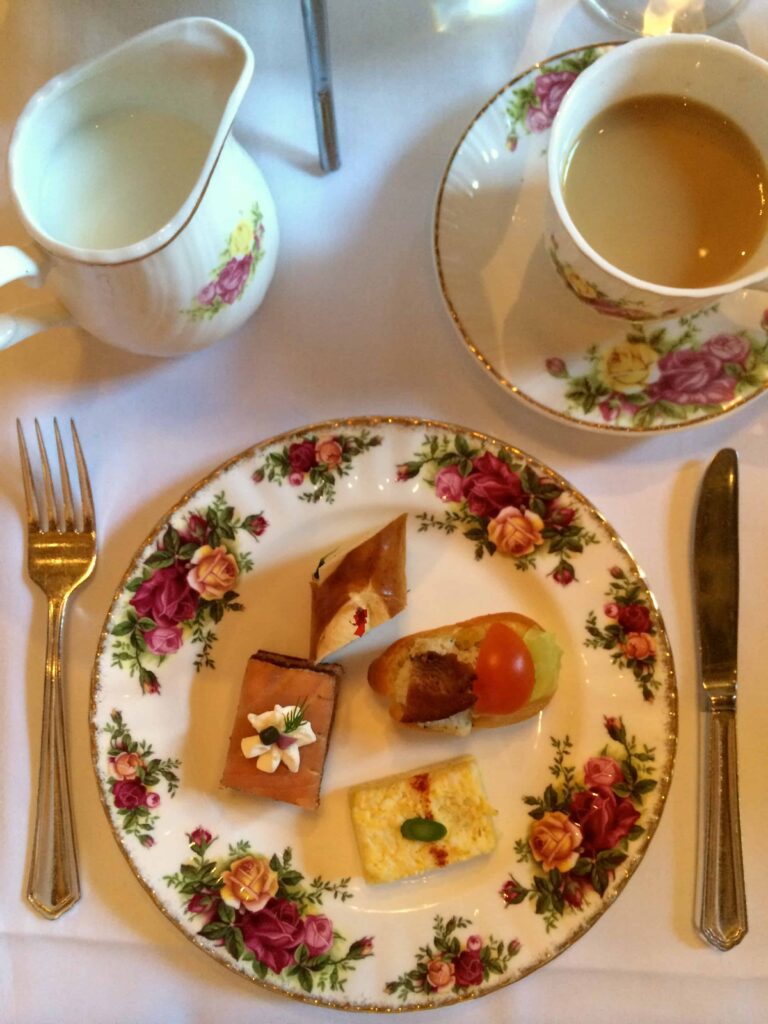 From the mini sandwiches to the petite desserts, everything including the tea, which as you might now, I'm quite picky about, and the service was spot-on. Sue, Cynthia and I truly enjoyed ourselves that afternoon and lingered and chatted about all things food!
The waiters were so attentive, but unobtrusive and friendly, too. Of course, one of my favorite parts of any meal is dessert, and I adored the chocolate cream puff, although the scones, macarons and madeleines were lovely, too!

All in all, it was such an enjoyable experience, but I already knew it was going to be wonderful since I had been for afternoon tea at the Millennium Biltmore in the past. If you do live in Los Angeles, or are visiting, why not take an afternoon to relax and unwind while enjoying some delicious treats? In fact, a reader from Northern California who saw my photos on Instagram will be in LA for Valentine's day and has already made reservations!
For more information or to book your afternoon tea reservation at the Millennium Biltmore in downtown Los Angeles, click here.
You can find Sue's post along with a brilliantly easy recipe for Clotted Cream here, but makes sure you're not hungry!
Cynthia will tell you more about the Biltmore's rich history and relationship with old Hollywood…enjoy!