Do you ever wonder how certain foods pass under our radar for so long?
I had never heard of Shishito peppers until this summer when a friend had some and wasn't going to use them and gave them to me. They were very small and I wasn't exactly sure how to use them, so of course, I turned to google. There weren't too many recipes using them, except for sautéing or charring them and serving as is.
NB: I received a small bag of Shishito peppers from Frieda's Produce at no charge. No conditions were made.
That sounded good enough for me, so with a little extra virgin olive oil and salt, I transformed those lovely little peppers into an addictive snack . I couldn't stop eating them! They were so flavorful, and every now and then, one of the little peppers would have a spicy kick to it, which I loved even more!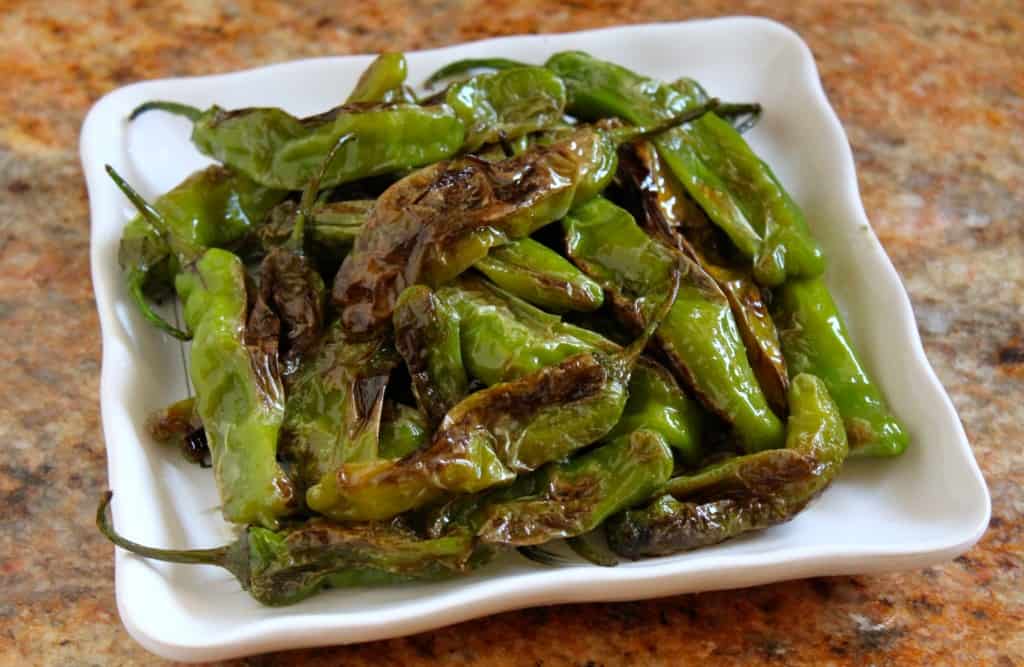 Frieda's Produce sells these little guys, so check out their page to find out more about where you can buy them.
Shishito Peppers
Ingredients
Shishito peppers (Frieda's are great)
extra virgin olive oil
sea salt, good quality
Put the olive oil in a large sauté pan, and heat to medium high. Begin adding peppers to the pan.

Stir peppers occasionally so that they brown and blister relatively evenly. Cook for 10 to 15 minutes.
When ready, sprinkle generously with a high quality sea salt (I used Maldon).
That's all there is to it! Now enjoy–just remember that there may be a spicy one lurking underneath!
Don't miss another post! Sign up for my free subscription HERE, but make sure to look for the
Feedburner confirmation email or you'll get nothing, nada, niente and zippo in your mailbox!
(I promise not to sell or share your info, ever!)