I must ask you to excuse my absence as I have not been able to post a recipe for quite some time because of what has been transpiring recently, but I can assure you I will have some fabulous news to share soon!
My daughter is currently in England, and will be starting a summer program this weekend, but has been with family the past few days, so she occasionally sends me photos of random things like this–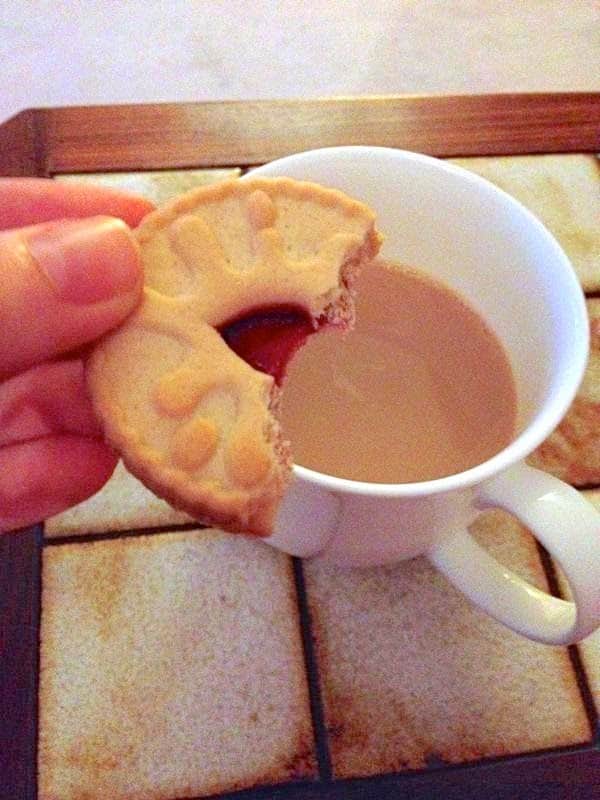 And I know I'll get scolded for sharing, but she woke me up at 5 am this morning with this picture–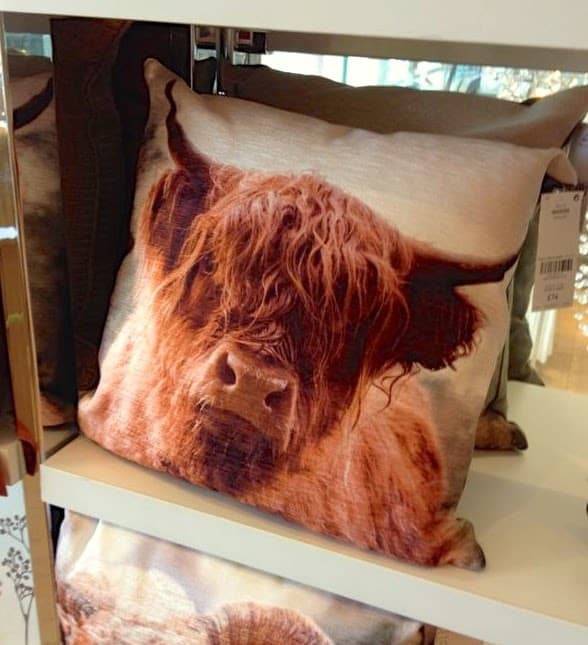 As you can see, there is no question that she's my daughter! If she sends me some pretty, scenic shots, I'll share them on my Facebook page, as she'll be traveling around the London area.
But I digress…there is some news I wanted to share with you today and let you know ahead of time that my blog is going to be undergoing a complete renovation this coming week, if all goes as planned. So please don't run away if you don't recognize it, and you think you've gone to the wrong blog–it will still be Christina's Cucina! I hope you'll like it and will let me know what you think. I'm excited that my recipes will be much more organized and hopefully, easier to find.
In the meantime, I made some cranberry lemonade which happens to be one of my favorite flavors of lemonade. However, this is really homemade, using actual cranberries, not cranberry juice from the store. I used frozen cranberries as it's not easy to pick up fresh cranberries during the summer, but keep this recipe in mind in the fall when you buy fresh cranberries. You can make the lemonade then, or freeze your own cranberries to use later. Enjoy this refreshing beverage!
Homemade Cranberry Lemonade
original recipe by Christina Conte
Ingredients
1 cup fresh or frozen cranberries
1 cup sugar
3 to 4 lemons, preferably Meyer
7 to 9 cups water (still or sparkling)
Place the cranberries in a small pot with half of the sugar (1/2 cup) and cook over low heat, stirring occasionally.
Continue cooking until the cranberries are soft. Place into a fine sieve and push the cranberries into the sieve to extract the syrup, over a glass jug or bowl.
Next, squeeze the lemons.
Place the cranberry syrup and lemon juice in a jug, add the remaining 1/2 cup of sugar (or more or less) and then the water.
Stir until the sugar has dissolved. Taste and adjust with more lemon juice, sugar or water as needed.
And no one ever said you can't add some lemon flavored vodka (at least I didn't!)
Just delightful for a summer afternoon!
Don't miss another post! Sign up for my free subscription HERE, but make sure to look for the
Feedburner confirmation email or you'll get nothing, nada, niente and zippo in your mailbox!
(I promise not to sell or share your info, ever!)
Homemade Cranberry Lemonade, Some News and A New Look!
Ingredients
1 cup fresh or frozen cranberries
1 cup sugar
3 to 4 lemons, preferably Meyer
7 to 9 cups water (still or sparkling)
Instructions
Place the cranberries in a small pot with half of the sugar (1/2 cup) and cook over low heat, stirring occasionally.
Continue cooking until the cranberries are soft. Place into a fine sieve and push the cranberries into the sieve to extract the syrup, over a glass jug or bowl.
Next, squeeze the lemons.
Place the cranberry syrup and lemon juice in a jug, add the remaining ½ cup of sugar (or more or less) and then the water.
Stir until the sugar has dissolved. Taste and adjust with more lemon juice, sugar or water as needed.
And no one ever said you can't add some lemon flavored vodka (at least I didn't!)