Are you ready for something a little different? I have a guest cook for this post!
My parents often come to visit us in California because they live in Michigan and given the weather that the Midwest has endured this winter…you'll probably understand why. While my Mum is busy cooking and cleaning, my Dad likes to potter around outside, trimming the hedges, picking avocados, seeking and destroying every dandelion he can find in my lawn, and just doing odd jobs around the yard. He also loves to knock down, smash, tear out, cut down and generally, just demolish things.)
This is nice as many of these are usually things I have to do, but he has been making me crazy by asking me over and over if I've added Spaghetti with Anchovies to my blog! Because I have over 50 recipes on my "to-make list" for my blog, I finally told him he can do it…and he did (in video). I must apologize because my filming skills are lacking, my editing isn't great, and Dad isn't used to being in front of the camera (he's a retired photographer), but it's a short, fun clip (especially the outtakes at the end) and it gets the job done. My dad is a nut, if you can't tell from the photos; but he's truly passionate about his food, especially pasta! Gee, do you think it's in our DNA?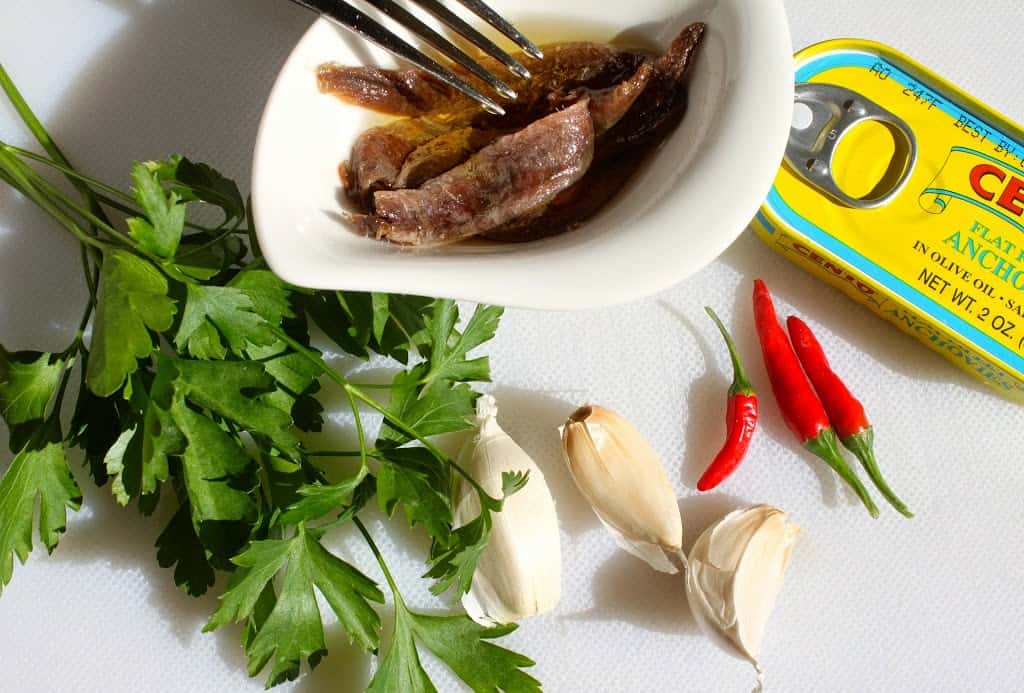 Dad has converted a great many "non-anchovy eaters" with this recipe (he says guys seem to be the ones who go nuts over it). The printed recipe is below the link to the video. Let me know what you think, and I hope you also enjoy the outtakes at the end (my mother is going to kill me)!
And before anyone comments that he looks like Dustin Hoffman, I don't see it, except for maybe the hair. And by the way, have you ever seen that much hair on a 78 year old? It's all that pasta!
click this link to see the video:
SPAGHETTI with ANCHOVIES
recipe by Bernardo Conte
serves 2 to 3
Ingredients
(a shot of whisky-optional)
8 oz spaghetti (top quality, like De Cecco)
Kosher or sea salt for the pasta water
2 tbsp top quality extra virgin olive oil
2 to 3 cloves of crushed, or chopped garlic (the smaller the pieces, the stronger the garlic flavor)
1 heaped tbsp fresh Italian parsley, chopped
fresh cayenne pepper(s), optional, as desired
4 or 5 anchovies (under olive oil)
1/3 cup (3 to 4 oz) dry white wine
black pepper and grated Parmigiano cheese, to serve
(Take the shot of whisky and proceed.)
Cook the pasta as directed on the box.
While the pasta is cooking, prepare the sauce.
In a frying pan over medium-high heat, add the olive oil, chopped garlic, parsley, fresh or dried cayenne peppers, and anchovies and saute for a few minutes, until the garlic begins to brown and the anchovies disintegrate, or dissolve (for lack of better terms).
After a minute or two, add the white wine, and stir well.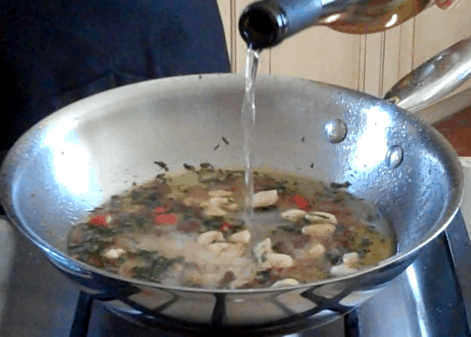 Remove from heat and set aside until the pasta is ready.
When the pasta is cooked, place the sauce on a burner over low heat, and with a pasta scoop, remove the spaghetti from the pot and add it to the anchovy sauce, taking care not to overly drain the pasta, or it will be too dry.
Stir well; remove from heat.
Serve immediately with freshly ground black pepper and grated Parmigiano Reggiano cheese (from Italy).
I asked Dad to share one more thing with you, his bird whistle-click here!
Life in Los Angeles…
my view as I walked to court for jury duty.