Happy April Fool's Day!
What else could I post but a recipe for Rhubarb Fool, not only because it's April Fool's Day, but because my Aunt Rosa, who makes the most incredible rhubarb fool in the world, is celebrating her birthday very soon! April is her month, and she's truly laid claim to this dessert as her own, because I've never tasted anything as good.
This post may contain Amazon affiliate links for your convenience, at no additional cost to you.
My Italian-born Aunt Rosa (or Zia Rosina, as I sometimes call her) lives in England and grows her own fabulous rhubarb along with every other vegetable and fruit known to man. To say she has a green thumb, is like saying Einstein was smart. Seriously, she can take a piece (not even a cutting) of a plant, tree, flower or whatever is growing, stick it in a pot, and it will grow; no, it will flourish and multiply! If I do the exact same thing, it will be wilted and dead within hours. Aunt Rosa even grew a palm tree in her English garden!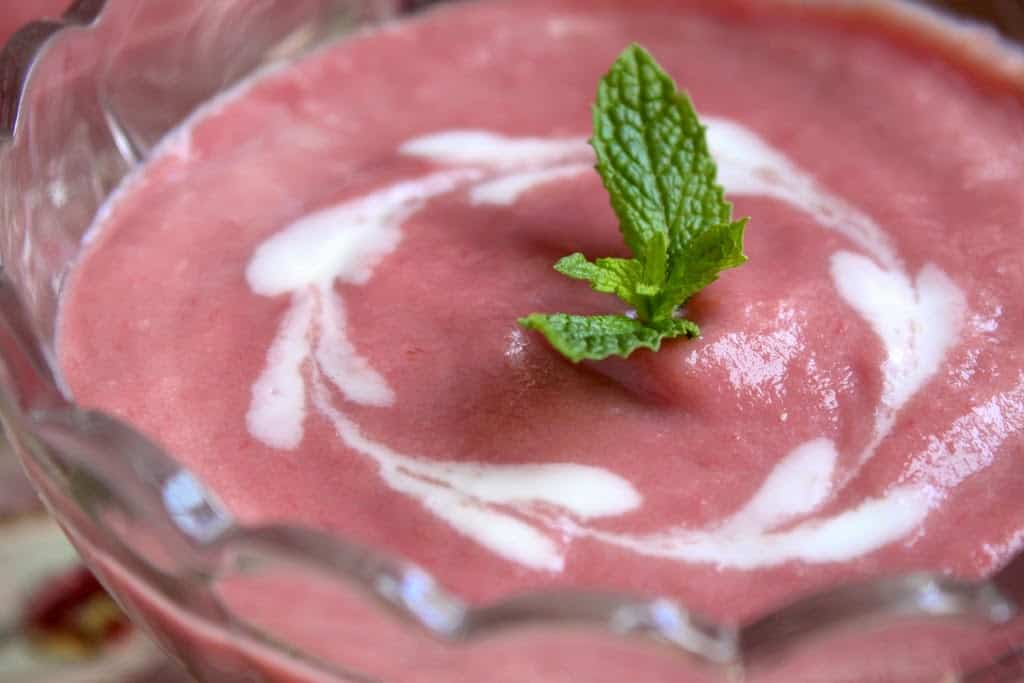 So you can imagine Aunt Rosa's rhubarb is awesome, and I always say: "start with the best quality ingredients", but unfortunately for me, California isn't the best place for growing rhubarb.  I have a few of my own plants, but as you can see, they're a pretty sad sight.
I have the hardest time finding anything tasting even close to the flavor of British rhubarb. I found some fresh European rhubarb at Gelson's (a local grocery store), but alas, it was still disappointing. As a little girl in Scotland, I would eat the stalks raw, simply dipped in sugar; just thinking about it makes my mouth begin to salivate. If you are lucky enough to live in a "good" rhubarb area, I hope you'll try this dessert. It's so simple to make, and is ready in just a few minutes, but there's no sacrifice in flavor (given that you find good quality rhubarb).
UPDATE 5/24/14: I have found lovely rhubarb from Washington at a store called Super King!
I'm adding this recipe to the Great British Rhubarb Recipe Roundup hosted by the fab British bloggers
~Karen at Lavender and Lovage and Janice at FarmersGirl Kitchen~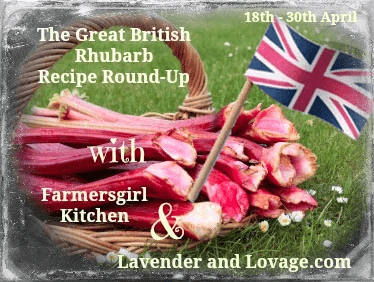 Aunt Rosa's Very Best Rhubarb Fool
serves 4
Ingredients
Amounts are flexible as this is easy to make "to-taste"
2 cups or a few stalks of fresh, rhubarb, chopped into pieces
1/2 tsp lemon juice
1/2 cup (4 oz) sugar
1/4 to 1/2 cup (2 to 4 oz) sweetened, condensed milk
heavy whipping cream, to serve
In a heavy bottomed frying pan, place the chopped rhubarb and lemon juice.
Add the sugar and simmer gently over low heat until the rhubarb is completely soft, the sugar has melted, and the juices start to evaporate.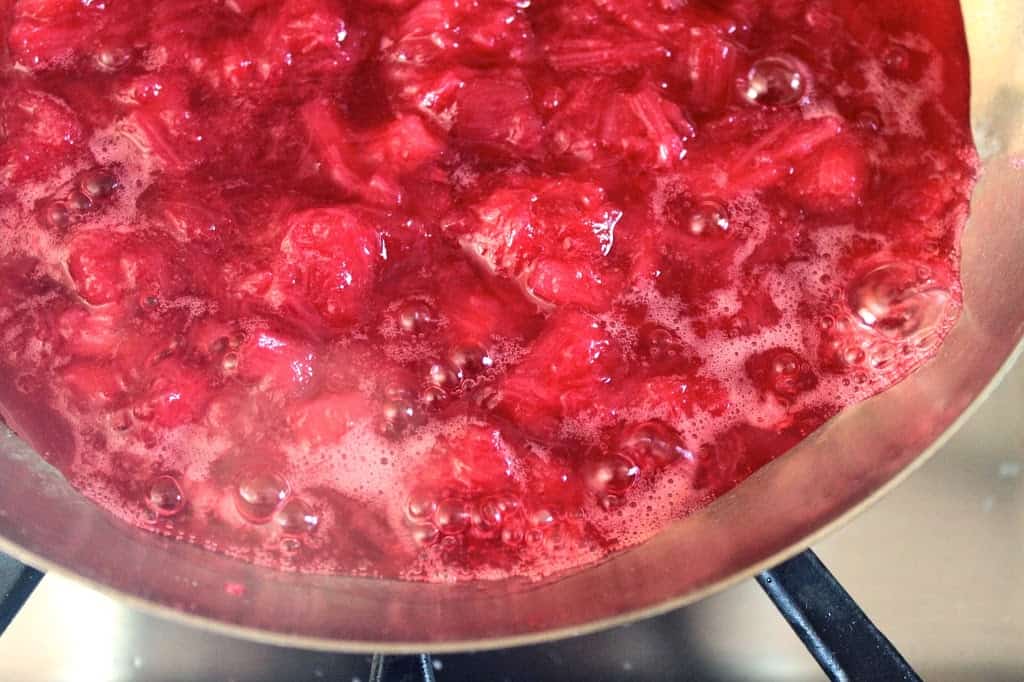 Remove from the burner and place into a container to blend with an immersion blender, (or into a food processor), along with the sweetened condensed milk. Process until smooth (be careful when blending hot liquids).
Taste, and add more condensed milk if you prefer it sweeter.
Pour into bowls or serving glasses (it can be refrigerated if you like it cold) and serve with fresh cream.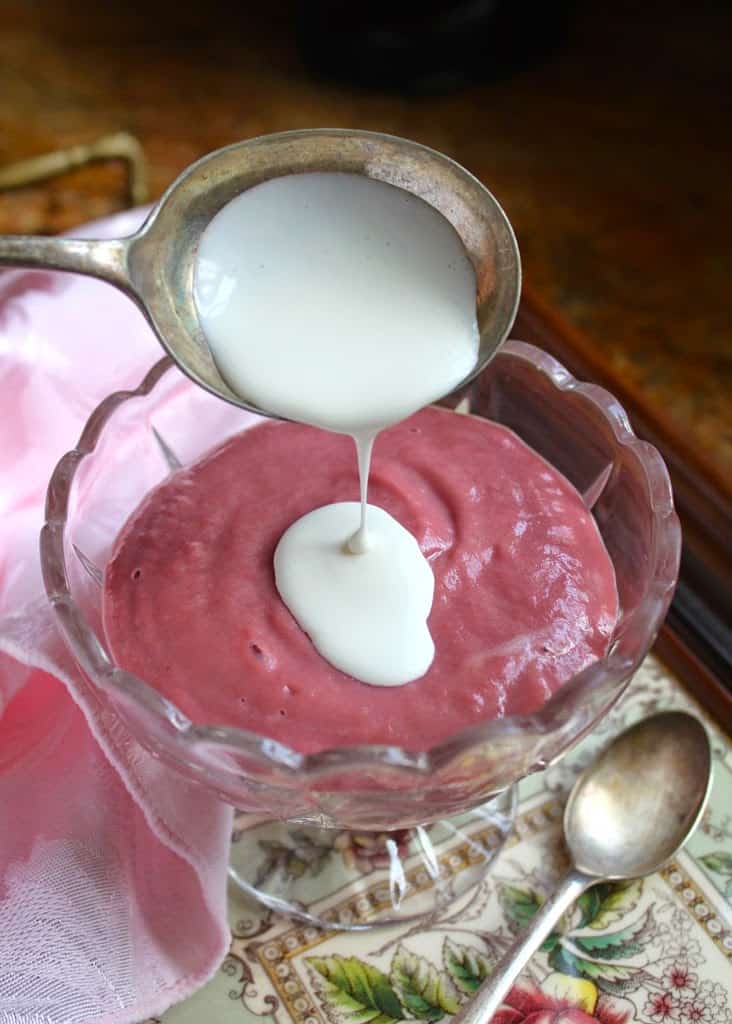 For a dainty touch, put dots of cream and swirl with a toothpick or thin tool, if desired.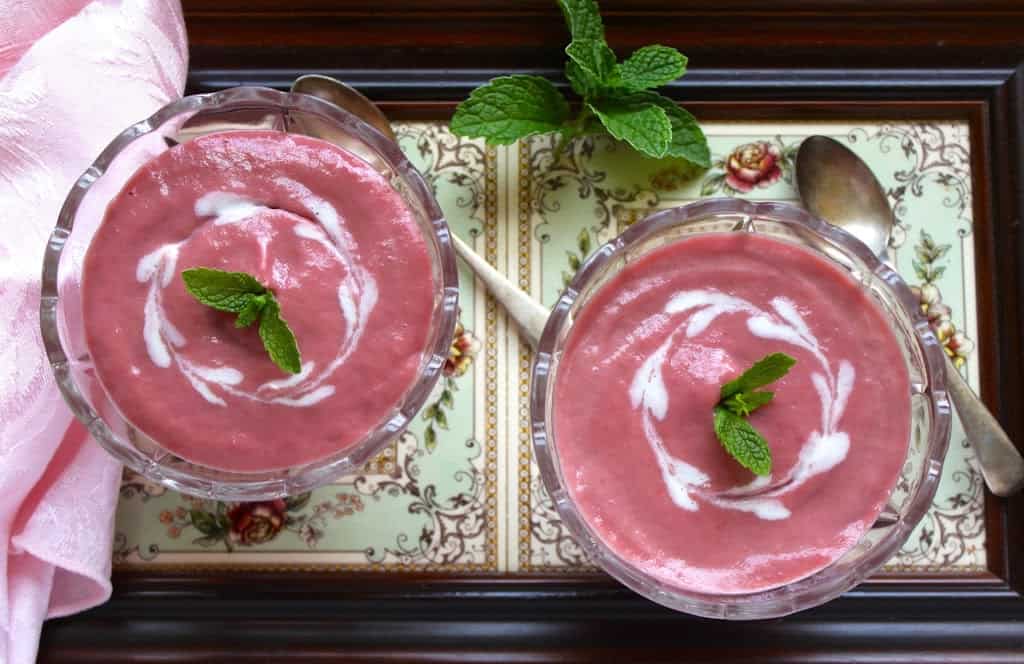 LA Living…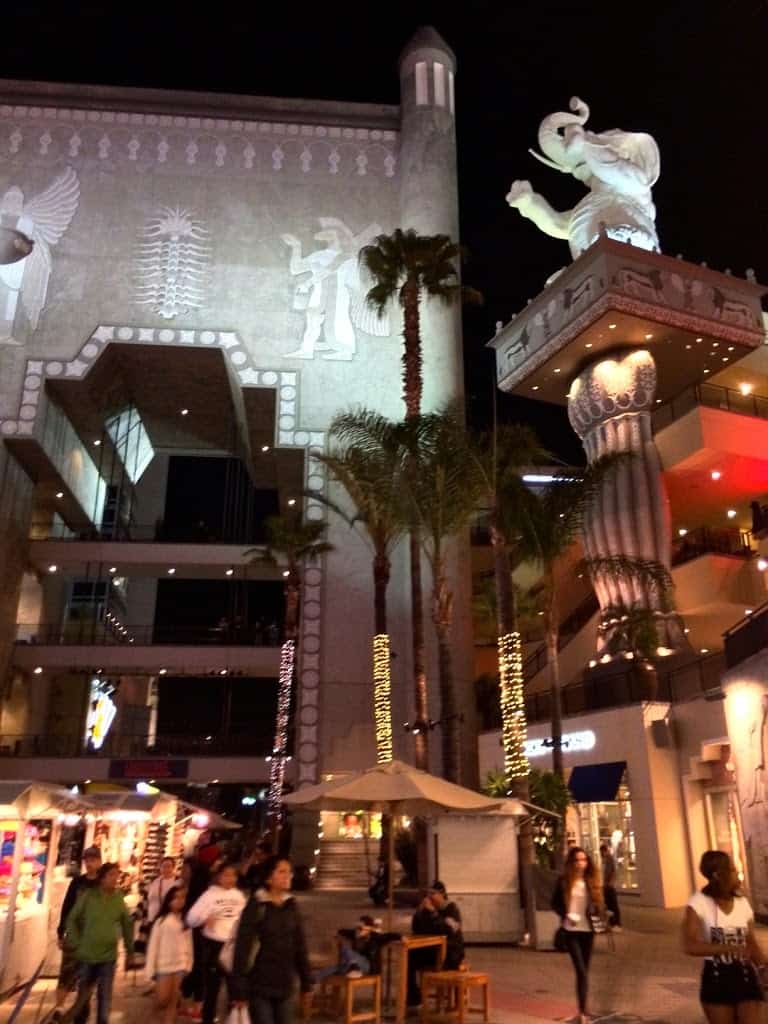 Hollywood and Highland Shopping Center.
Don't miss another post! Sign up for my free subscription HERE, but make sure to look for the
Feedburner confirmation email or you'll get nothing, nada, niente and zippo in your mailbox!
(I promise not to sell or share your info, ever!)
Christina's Cucina is a participant in the Amazon Services LLC Associates Program, an affiliate advertising program (with NO increase in cost to you) designed to provide a means for sites to earn advertising fees by advertising and linking to Amazon.com.