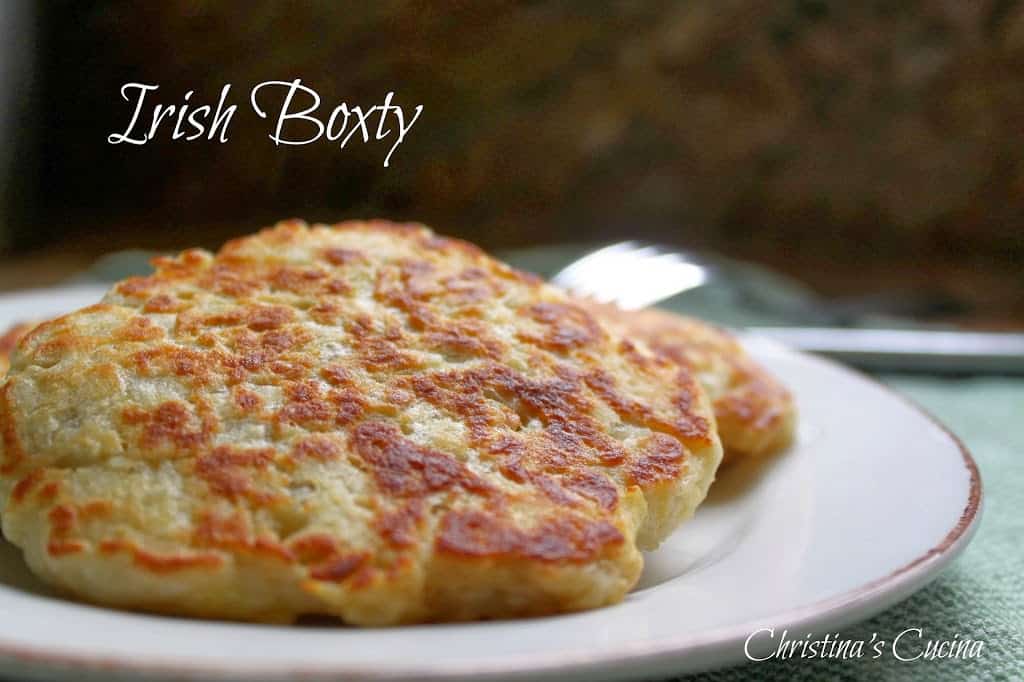 Potato lovers rejoice! If you've never tasted an Irish Boxty, you are in for a treat.
When I visited Dublin a few years ago, I saw these on the pub and restaurant menus, and couldn't believe how expensive they were, given that this is one of the tastiest and least expensive meals you can make at home. I bet there will be no complaints from anyone, even the pickiest of your family members!
So what exactly is a boxty? It's a potato pancake made from mashed potatoes and grated raw potato, so it's a combination of a potato scone and a hash brown/latke type pancake…what's not to love? Serve these in the morning with eggs and bacon for a lovely breakfast or brunch, or add a salad for lunch. The contemporary way of serving them includes using them as one would a tortilla or flatbread,  and making a "wrap" type entree. My favorite way to eat them is as part of a British breakfast.
You can add this to your list of Irish foods to make when St. Patrick's day arrives!
IRISH BOXTY
recipe adapted from Faith Magazine
Ingredients
2 cups (9 oz) all-purpose flour
1 tsp baking powder
1 tsp Kosher or sea salt
1 cup (8 oz) mashed potatoes, boiled in salted water (I prefer Idaho© potatoes)
1 1/2 cups (8 oz) grated, raw potato
1 cup buttermilk (or more if needed)
butter for the pan
In a small bowl, place the flour, baking powder and salt; set aside.
In a large mixing bowl, combine the mashed potatoes with the grated raw potato, then add the flour and mix well.
Slowly add the buttermilk and stir gently (do not over mix)
 The mixture should be like a very firm, thick batter; almost like a dough, so add more buttermilk if needed (I just used 1 cup/8 oz).
Heat a nonstick frying pan over medium-high heat, and add a pat of butter, just before scooping out some of the boxy batter onto the pan.
Flatten and shape into a nice, round pancake shape and fry until golden brown on the bottom.
Turn and continue to cook until golden brown on top too, turning the heat down if they are browning too quickly (remember there is raw potatoes which need to cook).
Continue to add a little butter and fry the boxy until all the batter is finished.
Serve hot.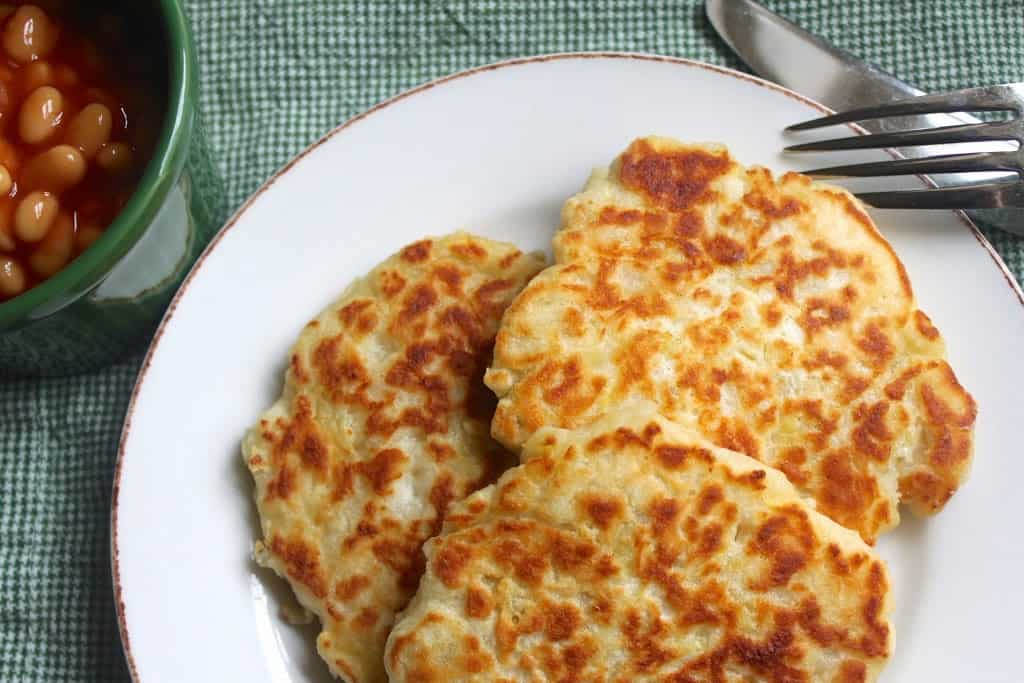 LA Living….
personalized license plates are a big thing, and how apropos is this one in Beverly Hills?