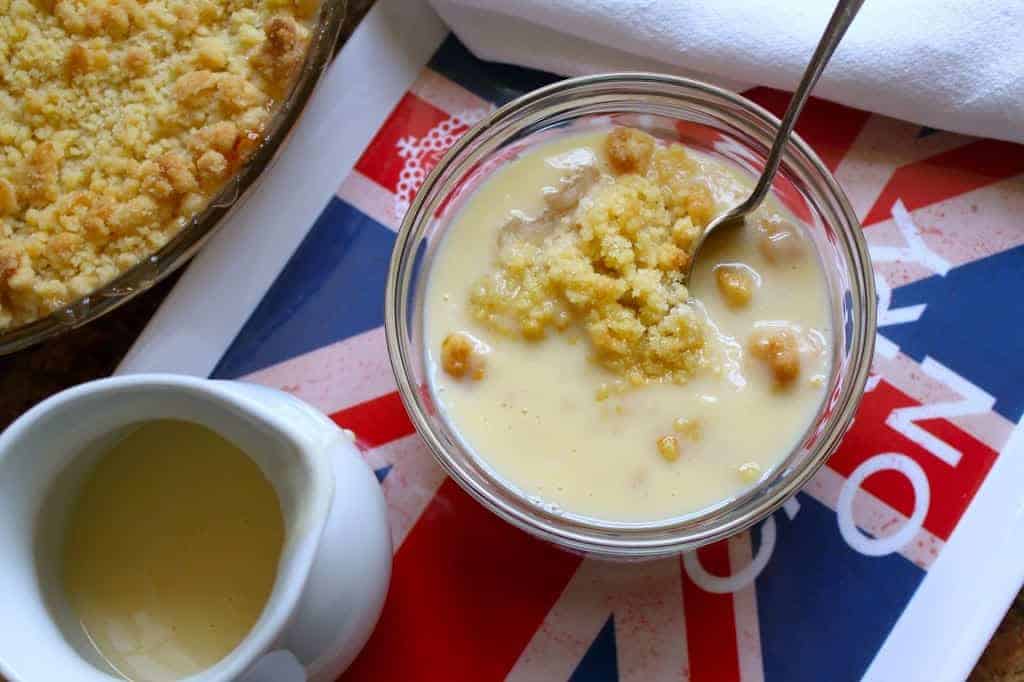 I promised a while ago that I'd post the recipe for homemade custard. This recipe will show you how to make it very quickly and easily.
Initially, I was going to do a double post of custard and crème brûlée, but decided to do them separately. The biggest difference between custard and crème brûlée is that the latter is made with heavy cream, whereas, I make custard using only milk. I rationalize that it's probably going on top of a sweet dessert, such as an apple pie, fruit crumble, or steamed pudding, and I try to not make it a calorie overload. However, don't be afraid to pour custard into it's own glass, mug, ramekin or whatever you choose; its luscious creaminess can stand on its own as a dessert, too.
Real, Homemade Custard
Recipe by Christina Conte
Ingredients
1 1/4 cups (10 oz) milk (I use whole milk)
1/2 vanilla bean or a few drops of vanilla (the bean will taste much better)
2 egg yolks
2 to 3 tsp sugar, depending on you sweet you like it
1 tsp corn starch
Split open the vanilla bean and place in a small pot along with the milk. Heat over medium low heat, meanwhile, prepare the rest of the custard.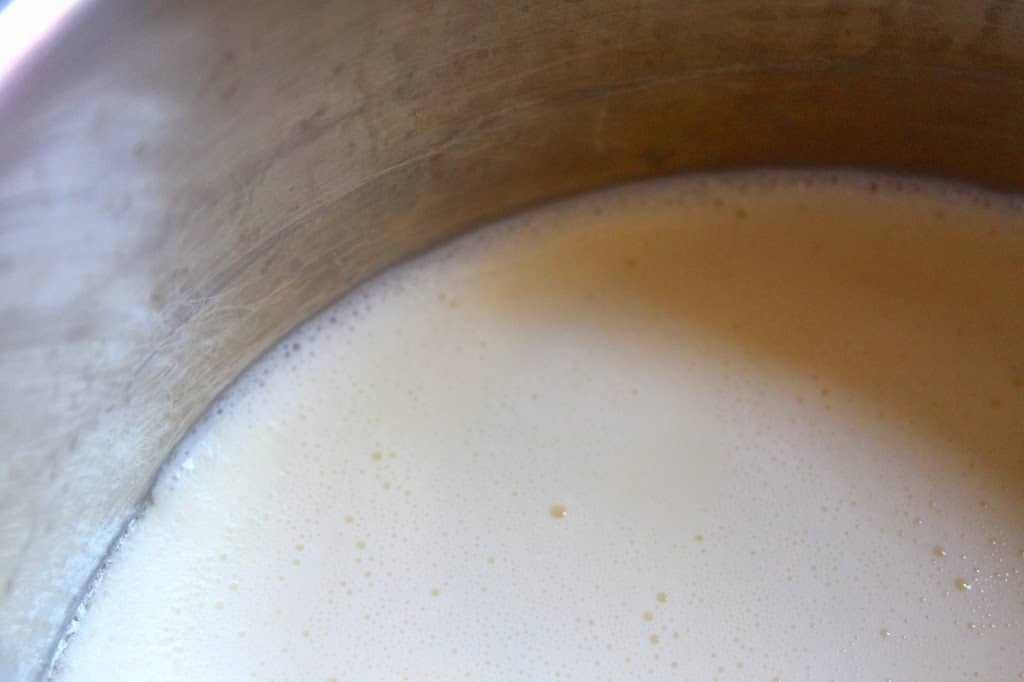 In a small bowl, whisk the yolks, sugar and corn starch together until well combined.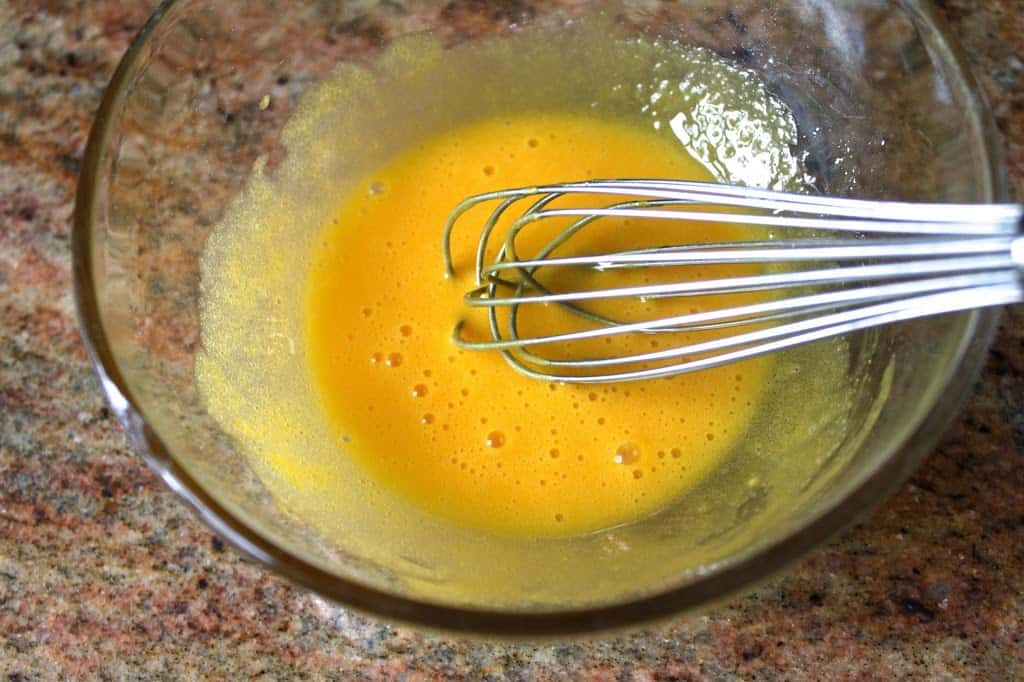 When the milk begins to simmer, remove the vanilla bean and pour about half a cup of hot milk into the egg mixture, whisking quickly. Add the rest of the milk, then whisk and return to the pot.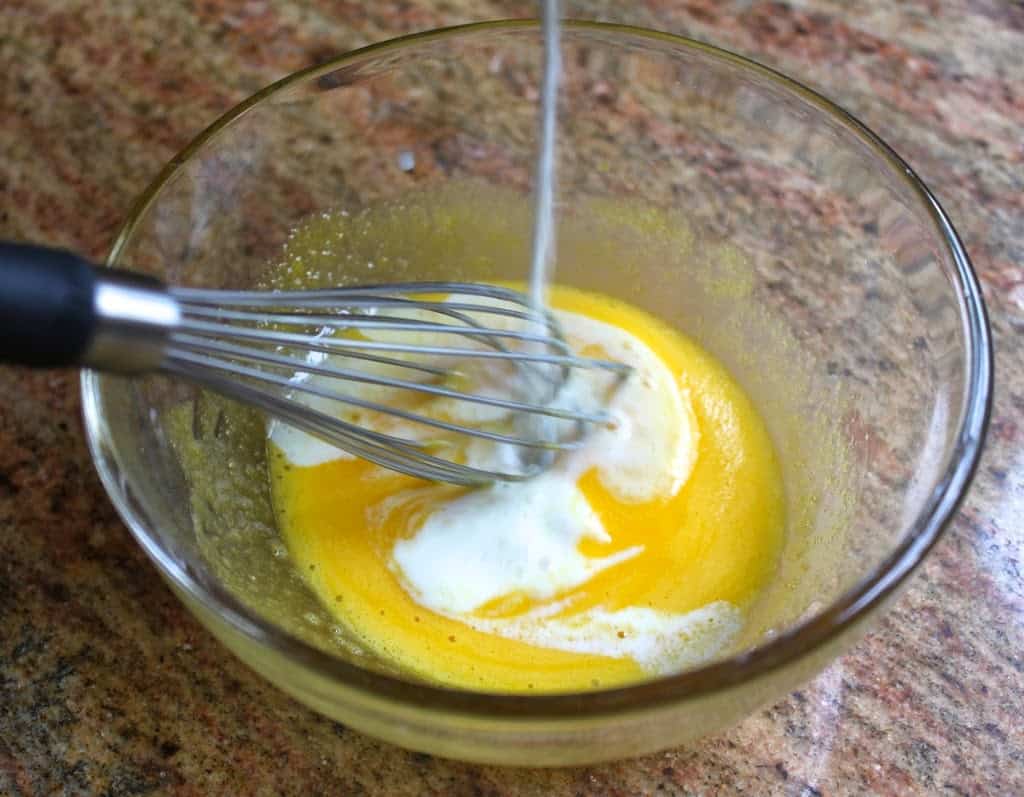 Heat over medium heat and continue stirring, taking care that the custard doesn't stick or burn, using a wooden spoon is best at this point (the photo below is before I switched to the wooden spoon)!  Add the vanilla extract if not using the vanilla bean. Continue to stir until the custard begins to thicken.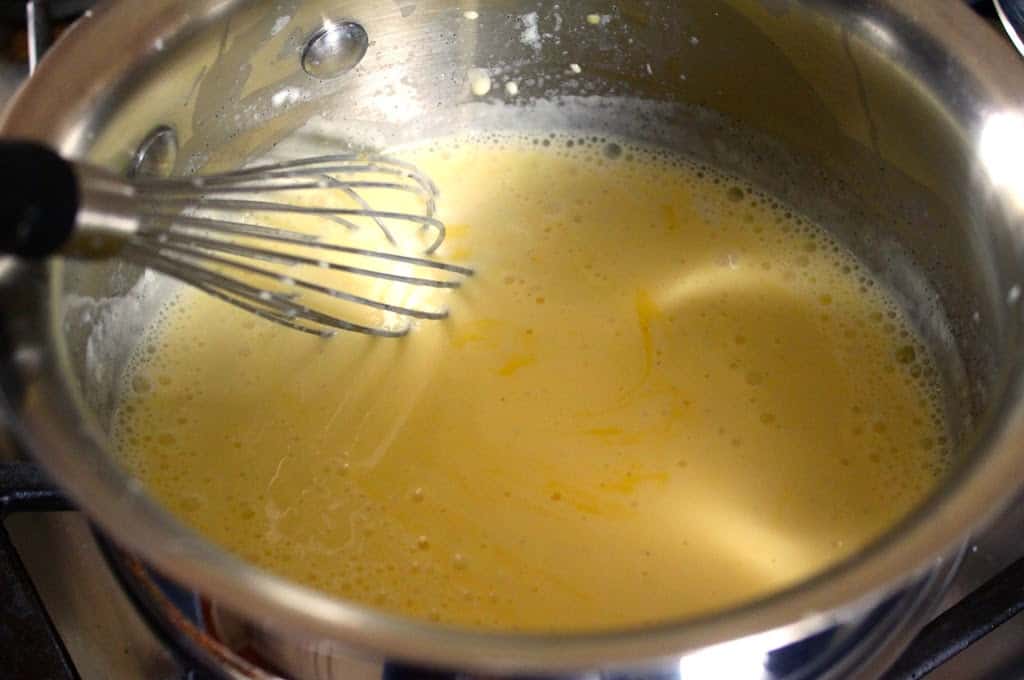 Remove from heat, use as desired. If pouring over a dessert, use immediately.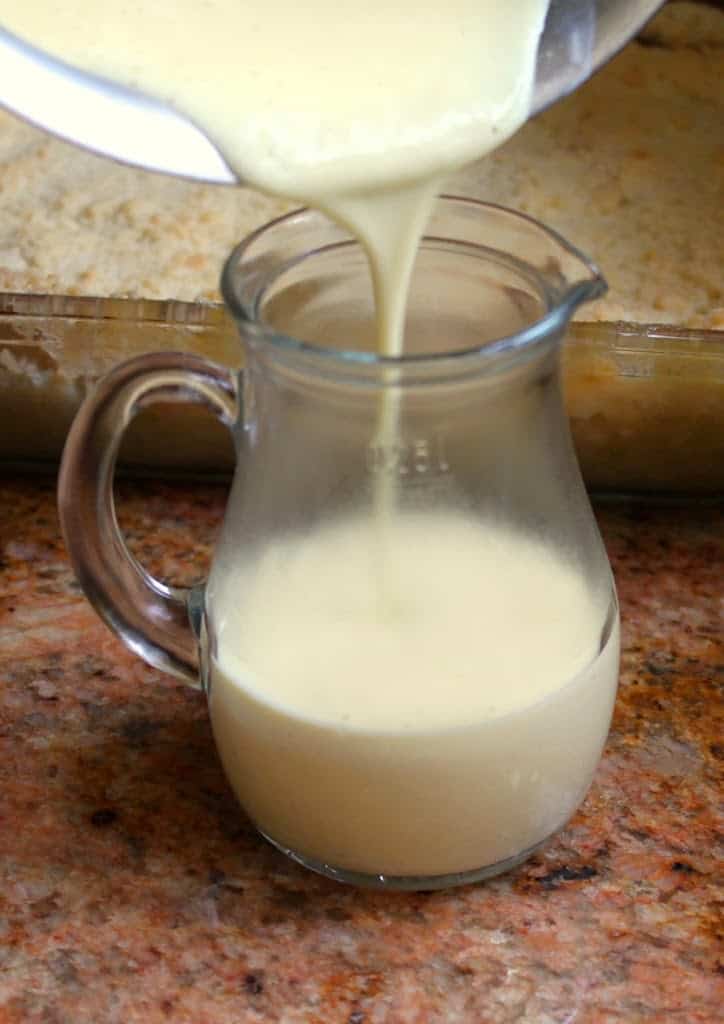 If not using while hot, cover so that a skin doesn't form on the custard.
Keep any leftover custard refrigerated.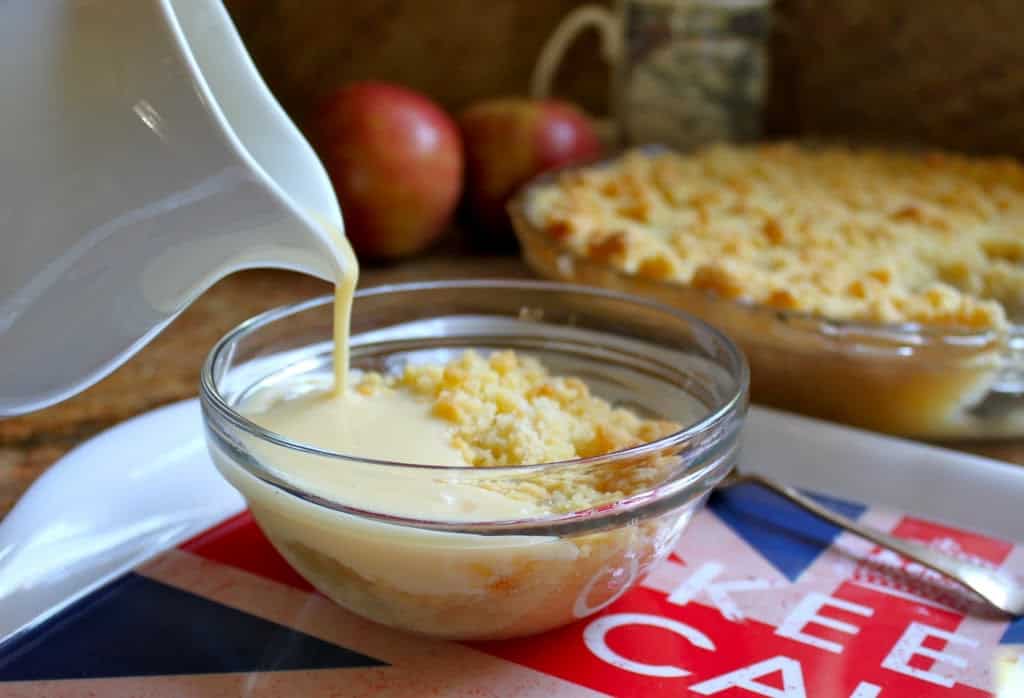 Apple desserts seem to lend themselves very well to real, homemade custard.
Life in Los Angeles…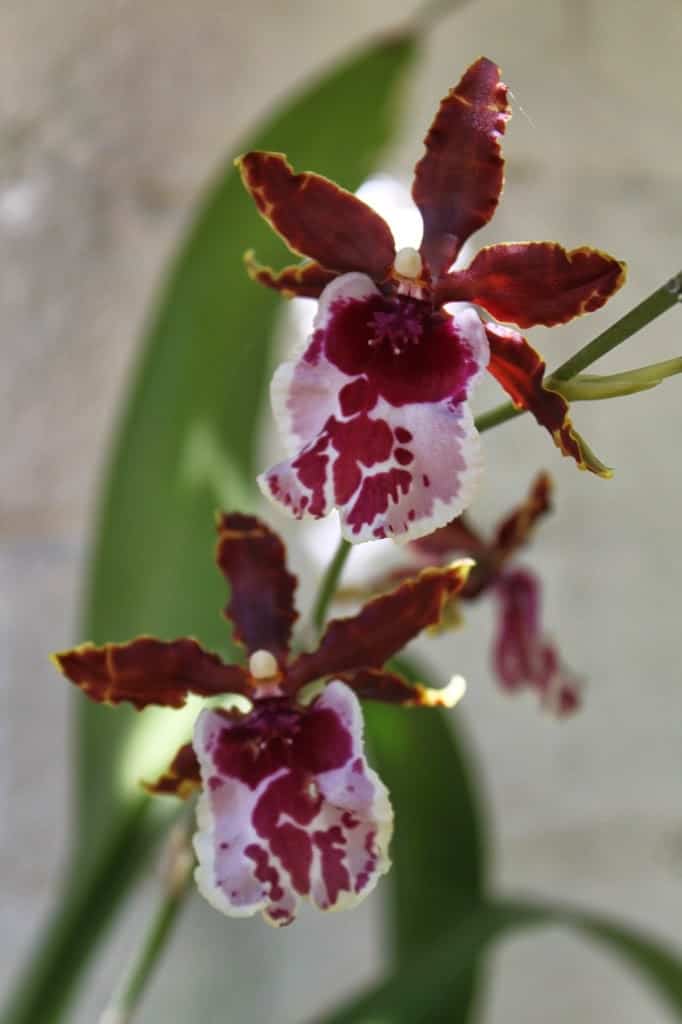 orchids blooming in my garden in March.
Don't miss another post! Sign up for my free subscription HERE, but make sure to look for the
Feedburner confirmation email or you'll get nothing, nada, niente and zippo in your mailbox!
(I promise not to sell or share your info, ever!)