The Christmas markets in Germany are definitely something I've alway wanted to experience, but never actually thought about planning a trip because of the obvious reasons: the cost of the trip, the fact that Germany just isn't a place for a weekend getaway when you live in California, and it's just bad timing to go in December (kids in school and just before Christmas).
But that all changed within one day last week, so I'm leaving for Germany on Monday!!
I'll spare you the details, but let's just say everything just magically worked out, and I was able to book a flight and will be in Germany this time next week! I hope you'll check in as I'll try to post and share some photos on Facebook and Twitter–maybe even Instagram (I'm soooo bad with Instagram)!
Because of this last minute trip, I called my friend Barbara, who is originally from Germany, to ask if there is anything I shouldn't miss when I get to Cologne. She said there isn't anything in particular that she could think of, but just to taste everything I see (good advice). She then went on to tell me about some Cinnamon Star cookies her mother always made at Christmastime, and sent me a translated page for a recipe, which had the ingredients, but was missing the baking instructions. So I found another recipe on Food Network and sort of made a combination of both recipes. I have to tell you, these cookies are delicious! They remind me of a French cinnamon macaron, and they also just happen to be gluten free!
Zimtsterne: German Cinnamon Stars
Ingredients
2 1/2 cups (10 oz) divided in half, powdered sugar, sifted
2 cups (10 oz) ground almonds
1 tsp cinnamon
4 egg whites
Preheat oven to 275º F (135º C)
In a large bowl, combine half of the powdered sugar, the ground almonds and cinnamon and mix until well-combined. Set aside.
Beat egg whites in bowl with mixer until soft peaks form. Add the other half of the powdered sugar and continue to beat for another 2 or 3 minutes until thick and creamy.
Remove 1 1/4 cups of the beaten eggs and set aside (I put it in a condiment dispenser for easy decorating).
Add the almond mixture to the rest of the egg white mixture and mix well, until a dough forms. Cover and put in the fridge for 20 minutes.
Place some parchment paper on the counter and sprinkle with powdered sugar, then place the dough on top and shape into a ball, then slightly flatten it.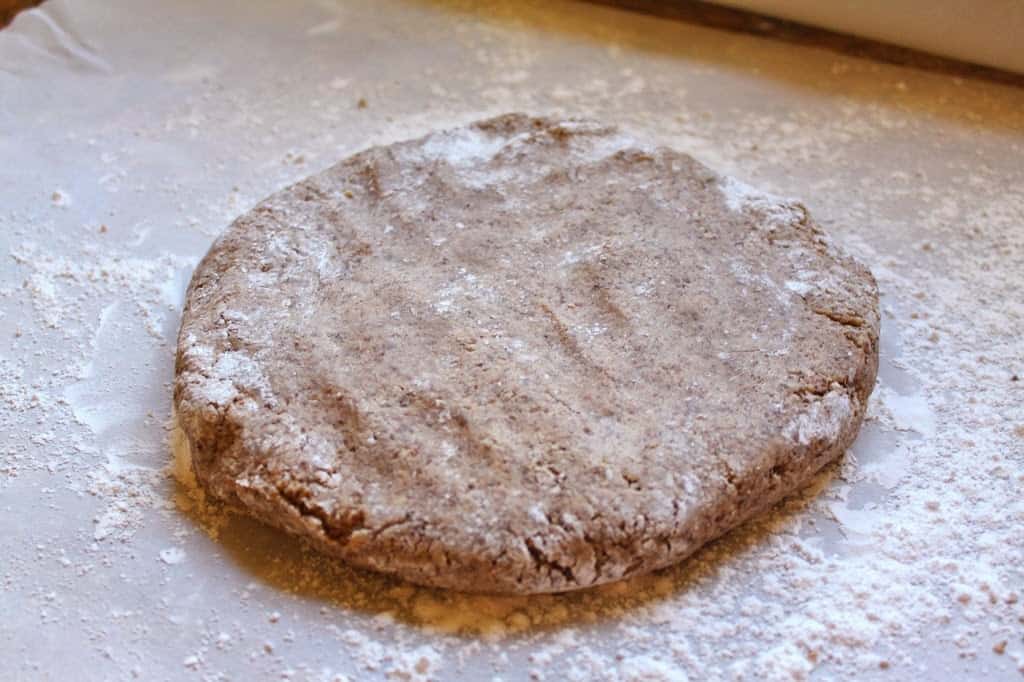 Sprinkle some more powdered sugar on top and place another piece of parchment on top.
Roll out to 1/4″ thickness, then cut out star shapes; re-roll the dough, to cut out more until it has been completely used.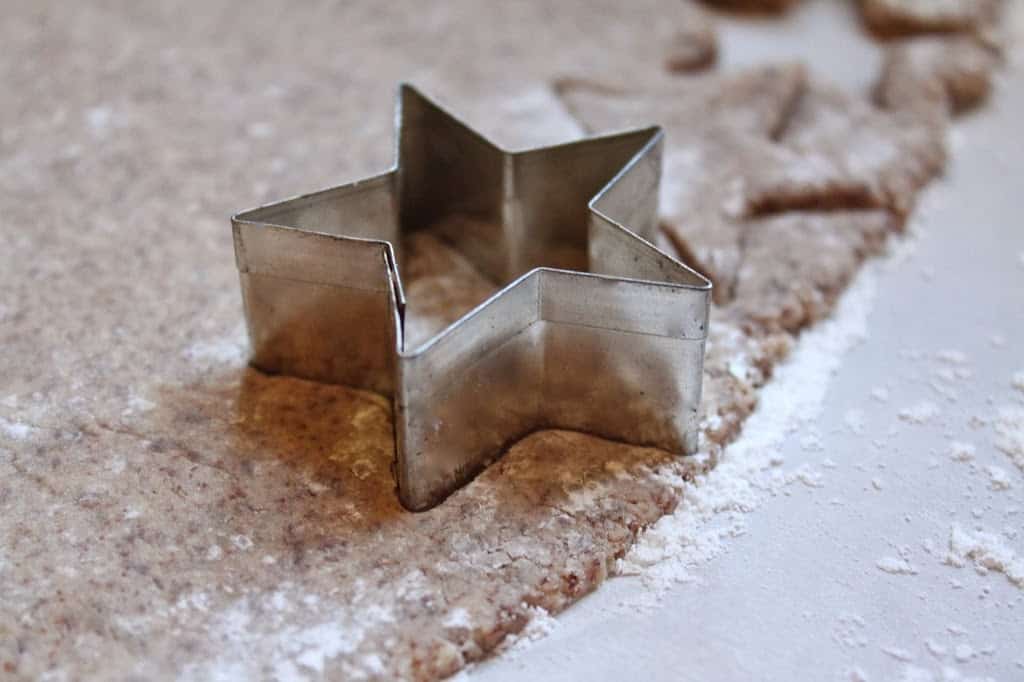 Place on a parchment or silicone sheet lined cookie sheet, then cover the top with the
reserved meringue mixture; as I said earlier, using a condiment bottle makes it very simple to decorate the tops of these cookies (and others).
 Continue until all the cookies are coated in meringue.
Place in preheated oven for 30 minutes, then turn off the oven, open the door slightly and allow to dry out for another 10 minutes or so, before removing from the oven. Place on cooling rack to cool completely.
Sights around LA…
Christmas tree in a building in downtown LA
Don't miss another post! Sign up for my free subscription HERE, but make sure to look for the
Feedburner confirmation email or you'll get nothing, nada, niente and zippo in your mailbox!
(I promise not to sell or share your info, ever!)