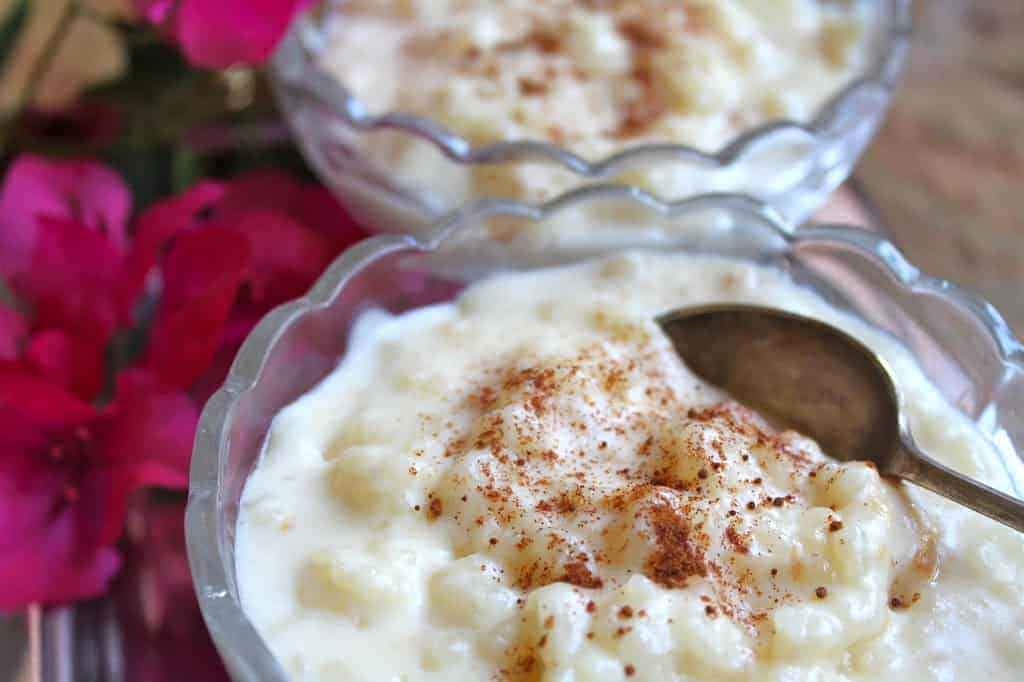 A lot of the dishes I make are so simple, there are no recipes required. However, I know that this makes some people uncomfortable, especially if they feel that they don't have the skills to judge any sort of kitchen activity, let alone putting actual ingredients together to create something edible, so I always do give a recipe with measurements. I just want you to realize that in a quick and easy dessert, such as rice pudding, the measurements are not critical; i.e. you cannot mess this up! This is a perfect first time dessert for a new cook, or a child who wants to make something "all by his/herself".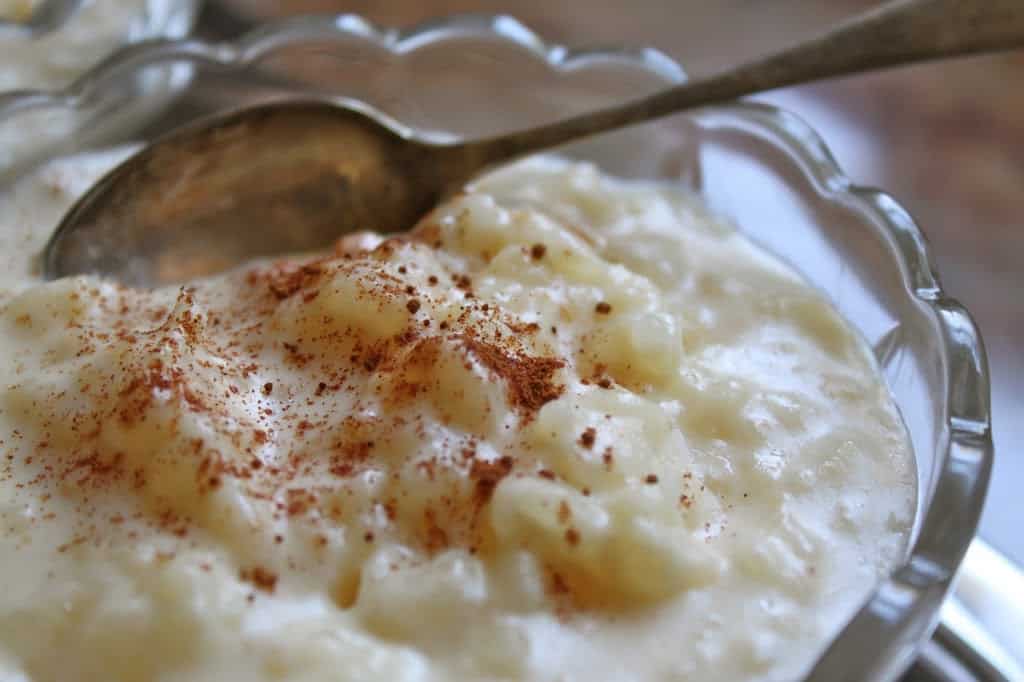 My mother has always made her rice pudding with milk, and since I was a little girl, I've always loved it. However, a few years ago, I realized I could make that wonderful rice pudding even creamier and better by adding, what else, but heavy cream! Of course, this is a decision you will have to make: less creamy (made with only milk) with less calories, or more creamy (made with milk and cream) which adds more of those naughty calories and fat. Why are we made to make such difficult decisions in life? Either way, your dessert will be delectable!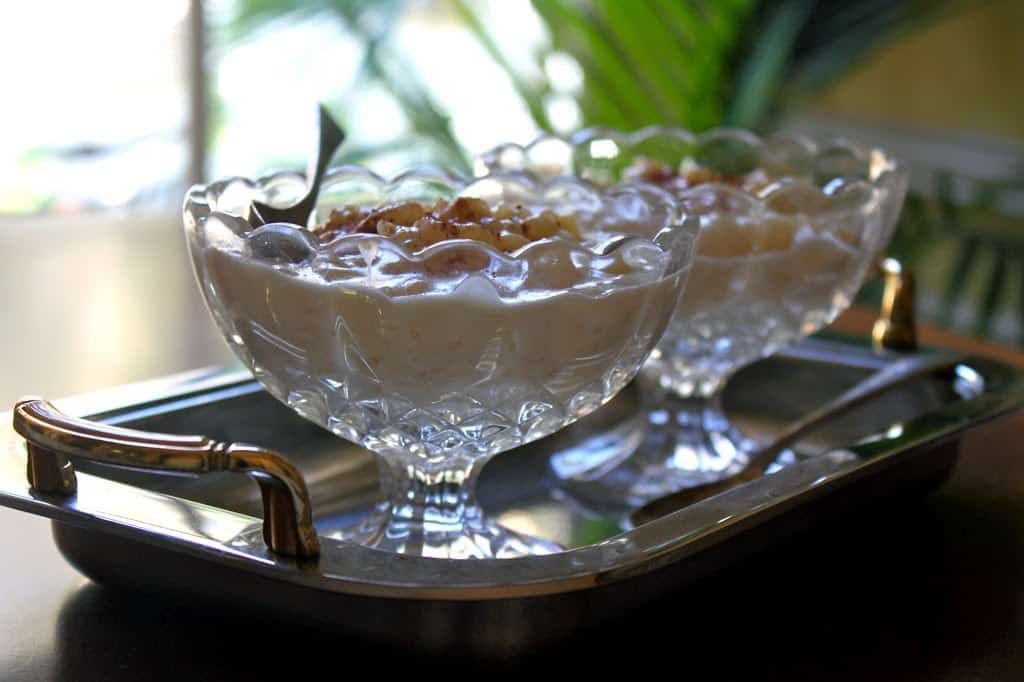 Creamy Rice Pudding
serves about 6 to 8
Ingredients (all measurements are approximate)
1/3 cup (2 1/2 oz) of white rice
4 cups (1 liter) milk, or a combination of milk and cream, or half and half (I used 3 cups milk, and 1 cup of cream)
2 1/2 tbsp sugar (this is not very sweet-use more if you like it a little sweeter)
1 small pat of butter (more to butter the dish)
nutmeg, ground
Heat oven to 350ºF (175ºC)
Butter the inside edge (no need to do the bottom) of a baking dish, then add the rice and the milk and cream (if using).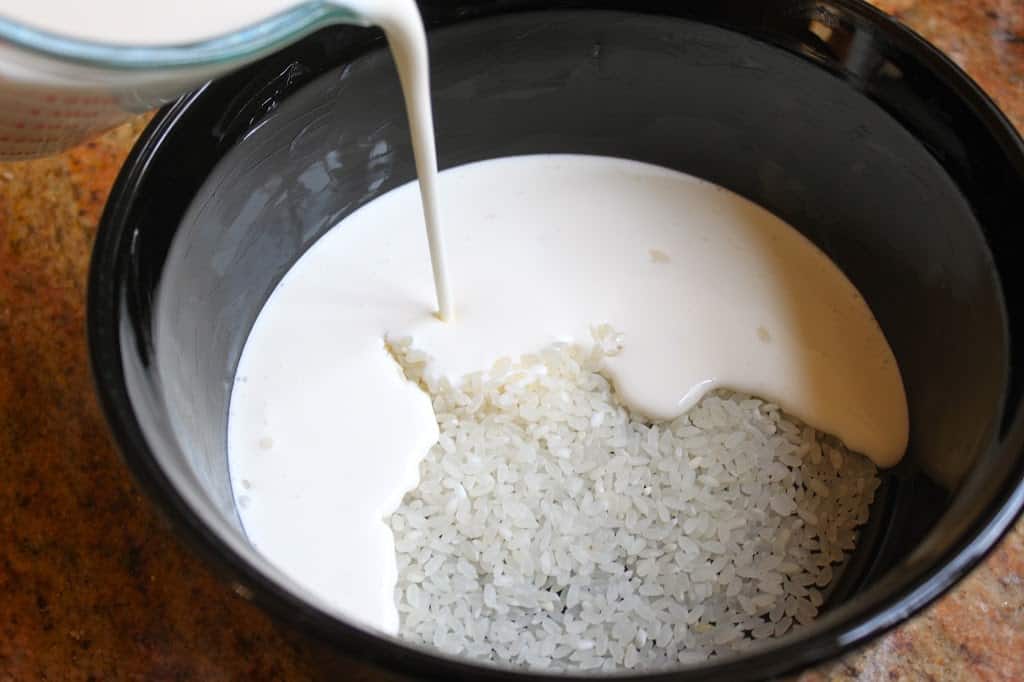 Now add the sugar, and stir to dissolve the sugar.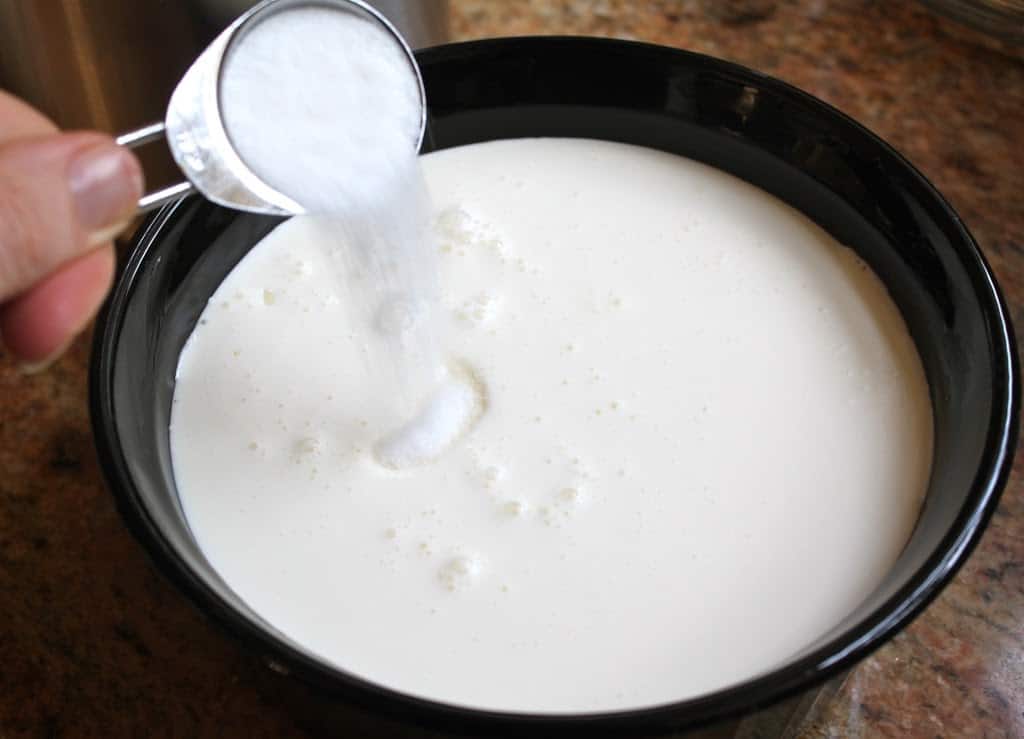 Add a pat of butter, and a little sprinkle of nutmeg.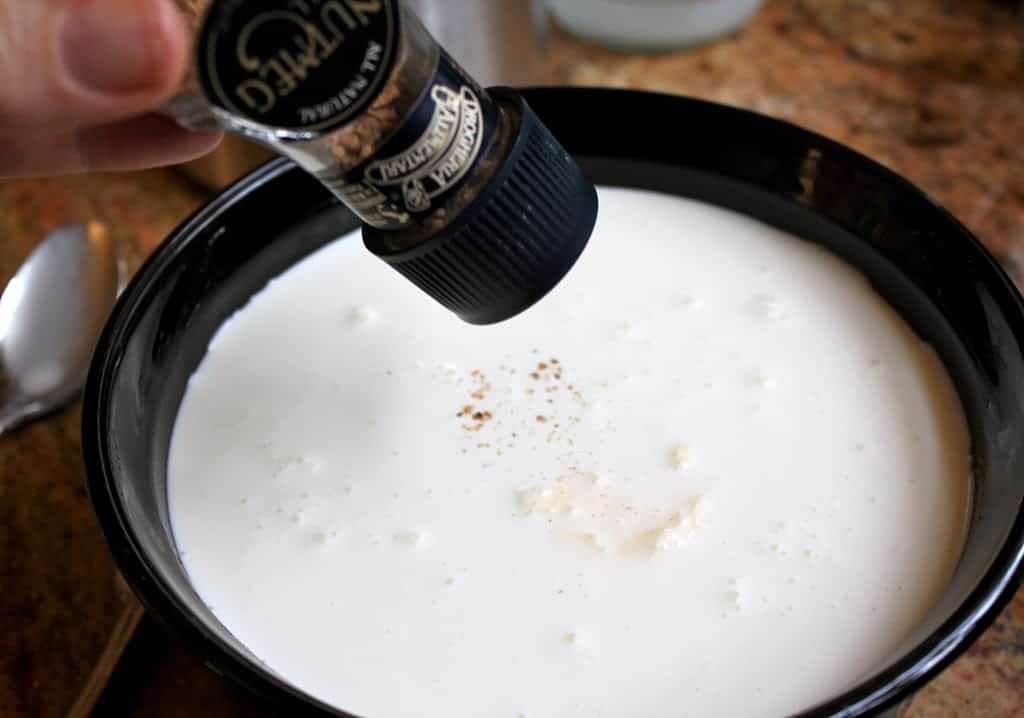 Place the dish in the center of the pre-heated oven, and set the timer for 30 mins.
After 30 minutes, take the dish out of the oven, stir well, and return it to the oven. Set the timer for another hour.
Check the pudding after an hour, and you may have to break the skin to check the rice. Continue to cook for up to another half hour, if necessary. The rice pudding is ready when it has started to thicken (it won't be runny).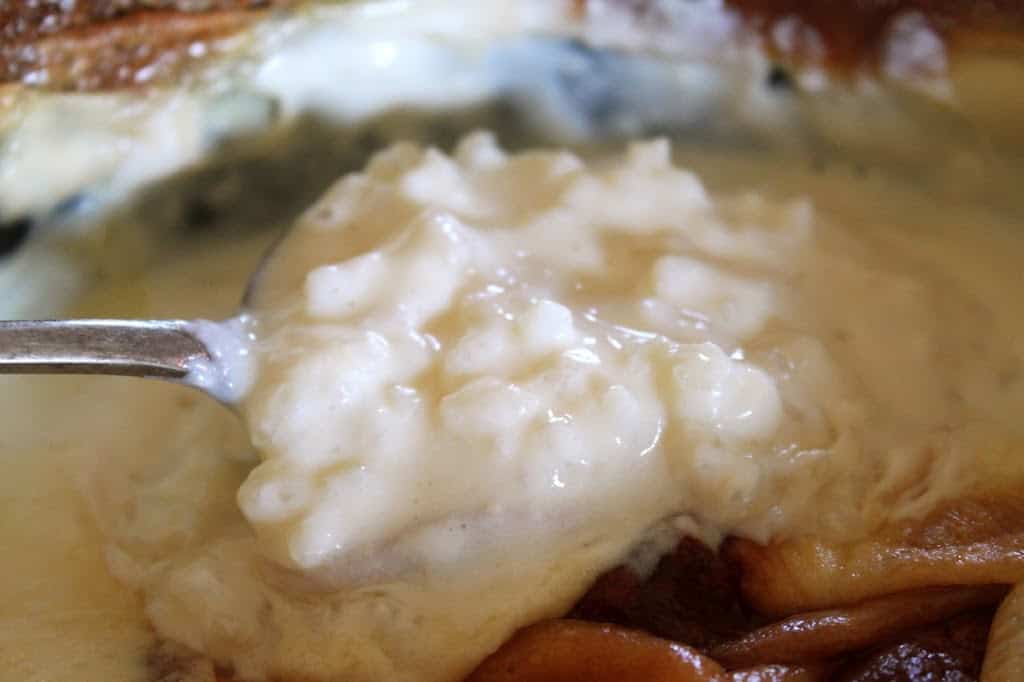 Remove the rice pudding from the oven, and let cool slightly before serving.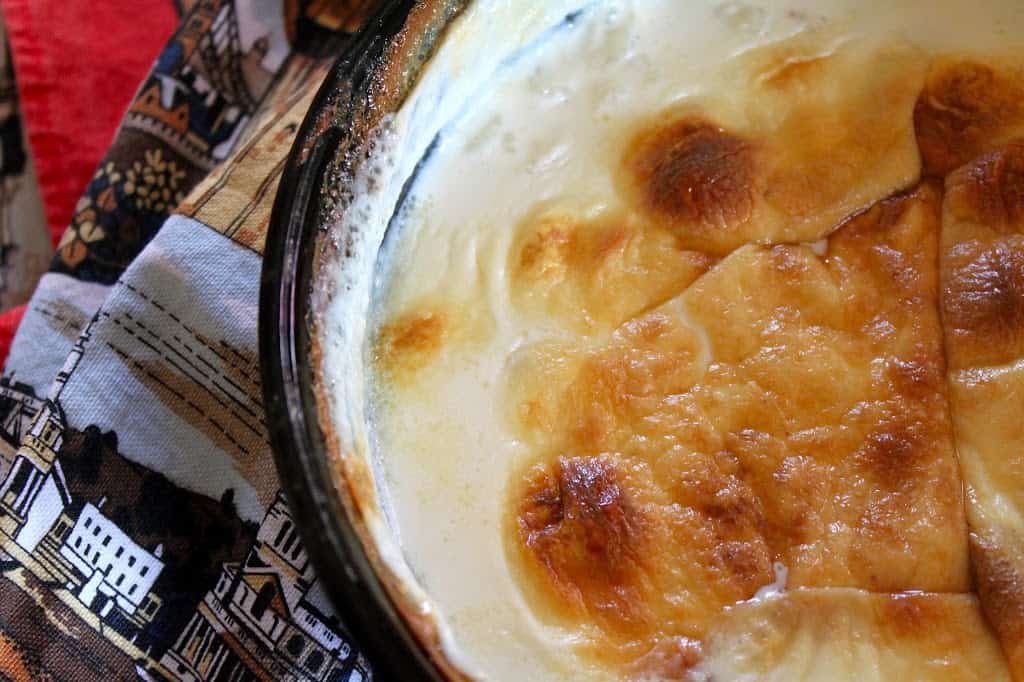 Spoon into dishes, and serve with a dash of cinnamon, if desired.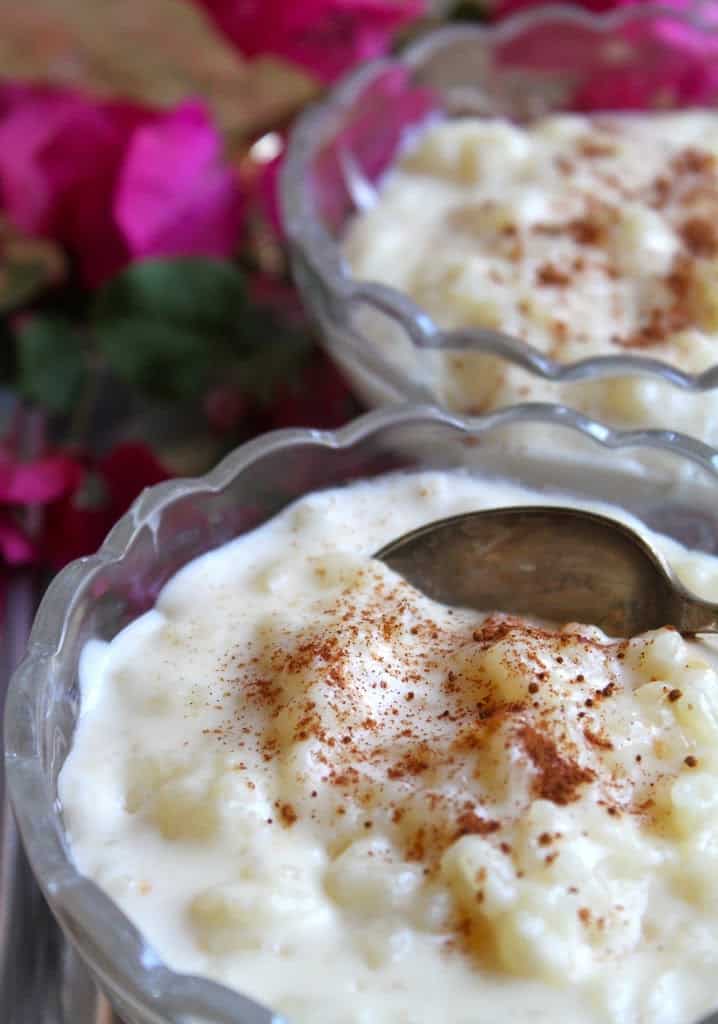 Rice pudding is also delicious when served cold. Add some chopped fruit, raisins, or coconut. It's a very easy dessert to make, and to serve!
You can even serve it to look like an egg, as they do in Italy-just place a peach half on top!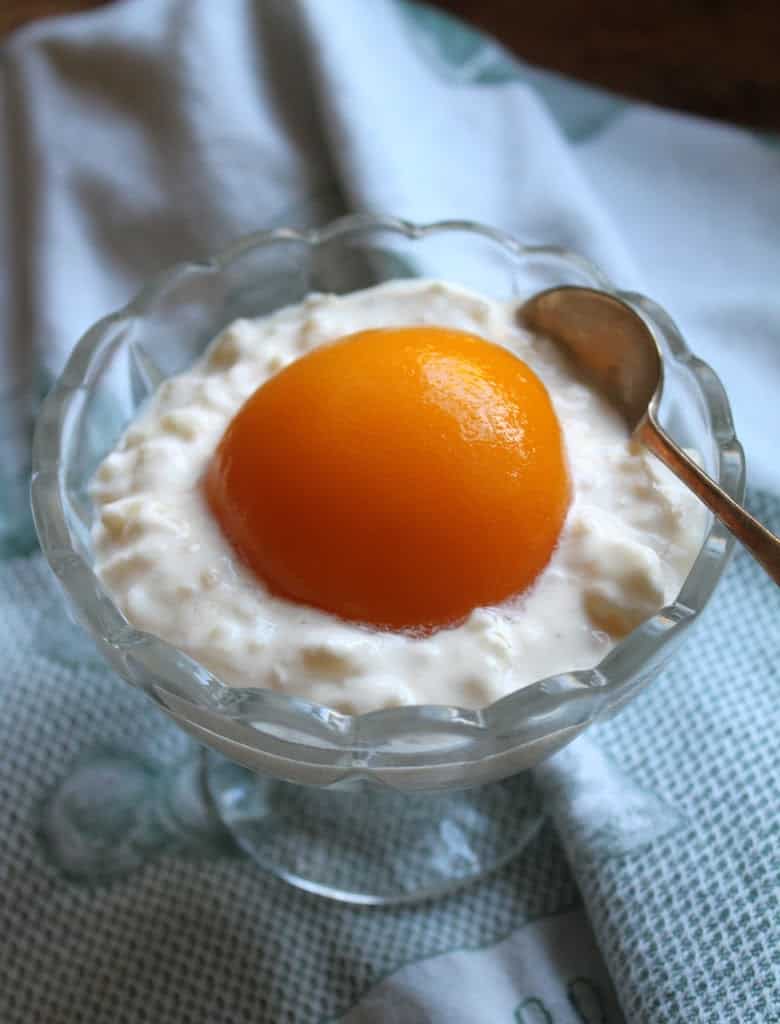 Don't miss another post! Sign up for my free subscription HERE, but make sure to look for the
Feedburner confirmation email or you'll get nothing, nada, niente and zippo in your mailbox!
(I promise not to sell or share your info, ever!)