I'd like to introduce you to my latest love: fig jam topped brie on a cracker.
Say what you will, but I'm smitten.
I don't know what attracts me so: separately, I'm not that enamored of any one of the three, but together…oh my, what a combination!
If you recall, I do not eat fresh figs, but when I was given a box of them, I decided to turn them into some jars of lovely Orange Fig Jam, and did it in no time.
Last Saturday, I went to an oudoor symphony with my friend, Marie, and we brought a picnic. These Brie and Fig Jam Appetizers were the highlight of our meal; we just kept making them, and could not stop eating them! A little addictive? Possibly.
The next evening, they accompanied me with my friend, Julia, to the Hollywood Bowl, and yes, they were even "Bowl-worthy" (hey, you can't just bring anything to picnic at the Hollywood Bowl).
If you are looking for love, I can almost guarantee you're going to find it in these crispy little bites of heaven. I'm not saying anymore. Just try them…you won't be sorry.
Brie and Fig Jam Appetizers
Just place a piece of brie (make sure it's good quality brie) on any cracker you like, or a piece of bread.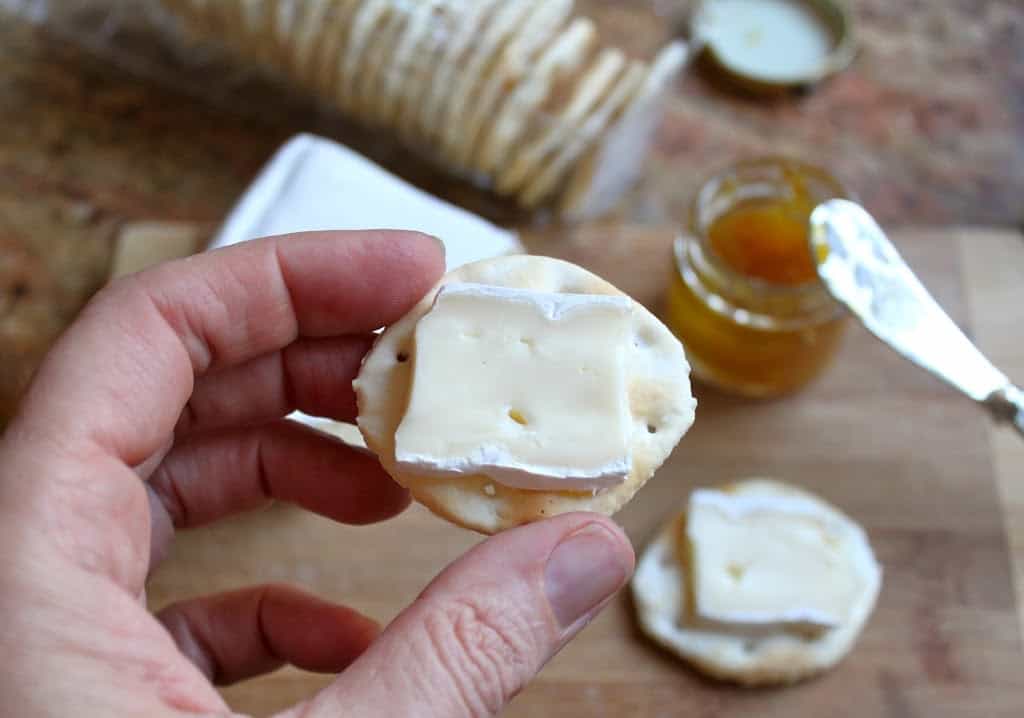 Then you'll need some of that awesome fig jam…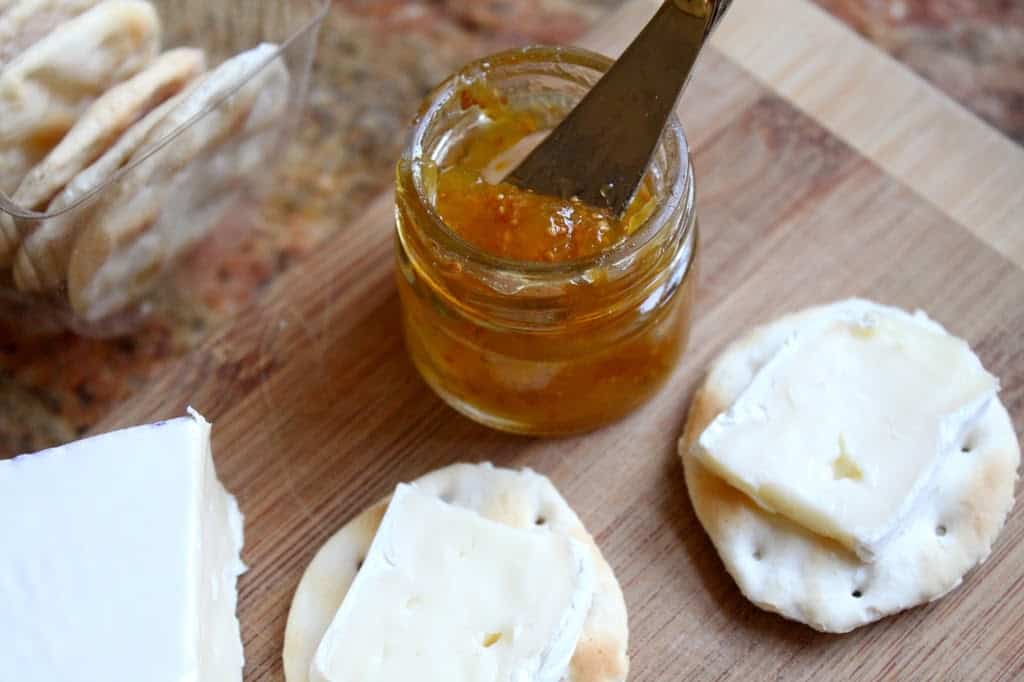 to put on top of the brie, and that is all!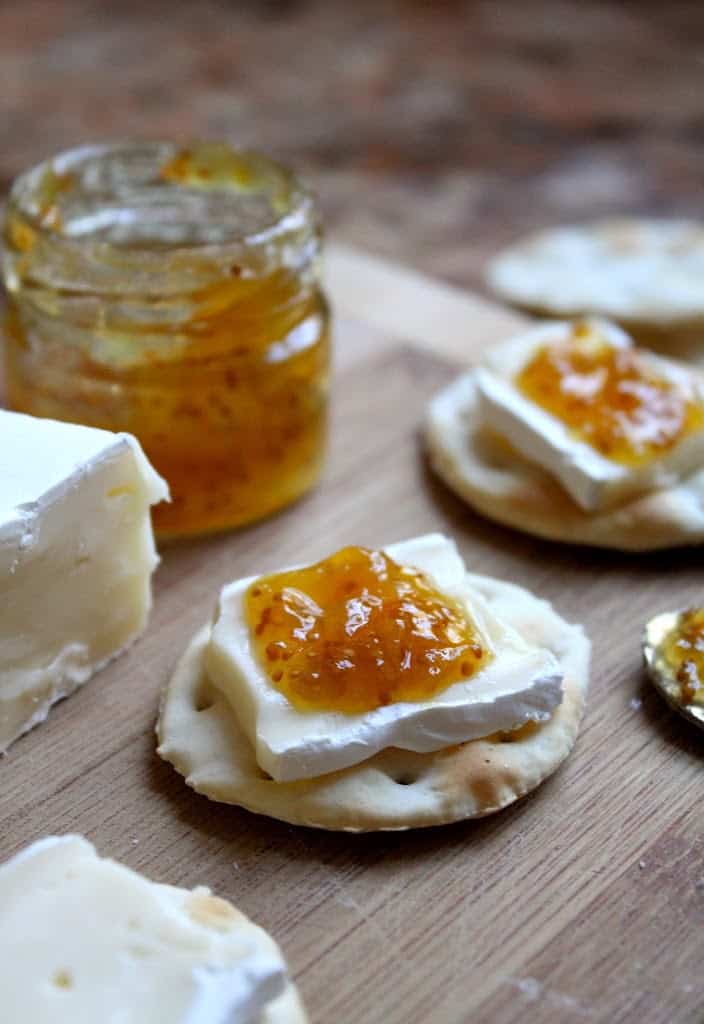 There's just one problem, when you start making these–
it's really hard not to eat them all.
Let's just say I didn't need a serving plate…
Don't miss another post! Sign up for my free subscription HERE, but make sure to look for the
Feedburner confirmation email or you'll get nothing, nada, niente and zippo in your mailbox!
(I promise not to sell or share your info, ever!)