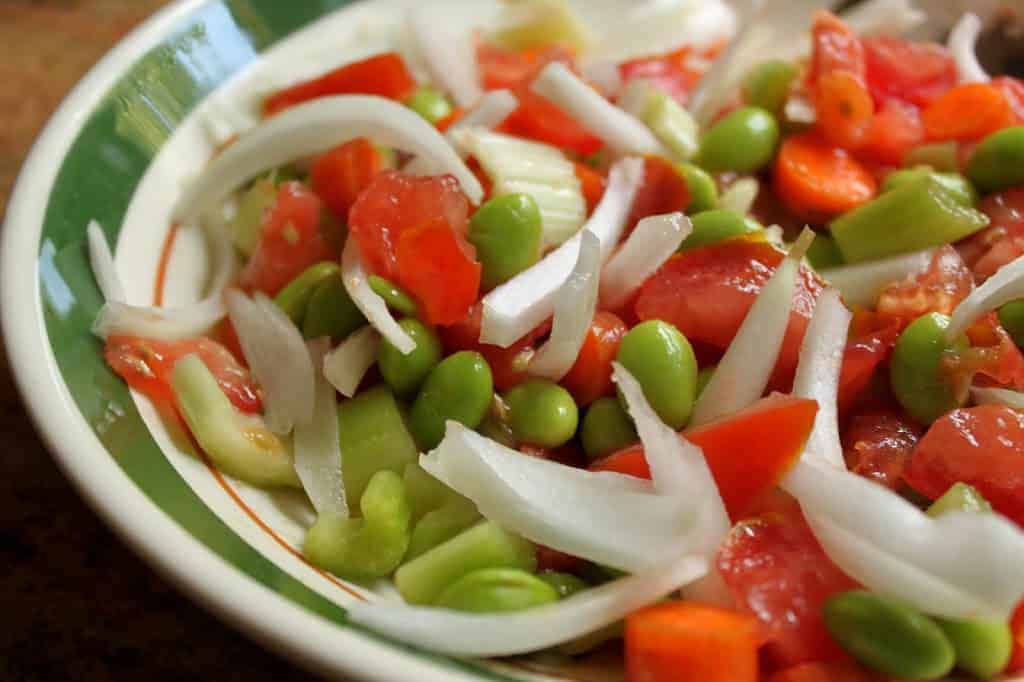 They say necessity is the mother of invention.
This is one of those proverbs that has so much truth to it,  even in everyday living. How many of us have fashioned a tool out of some object that was never meant to be used in the new manner we used it? (I've been known to use chewing gum to repair a sandal, more than once!)
Well, my daughter wanted a salad the other day and we were short of many salad ingredients, including lettuce. So she got creative and used what was in the fridge and I must say, it was really good!
DENISA'S EDAMAME VEGGIE SALAD
Ingredients
1 cup edamame beans
2 carrots, chopped, preferably organic
1 or 2 stalks celery, chopped, preferably organic
1/4 of a Vidalia onion, sliced
1 large tomato, cut into slices, preferably organic
about 2 tbsp extra virgin olive oil, good quality, like De Cecco
about 1 tsp strong red wine vinegar
salt (Kosher or sea salt)
Put all of the ingredients into a large bowl
Drizzle with the extra virgin olive oil, add the vinegar and then salt to taste.
Stir and enjoy with fresh crusty bread.