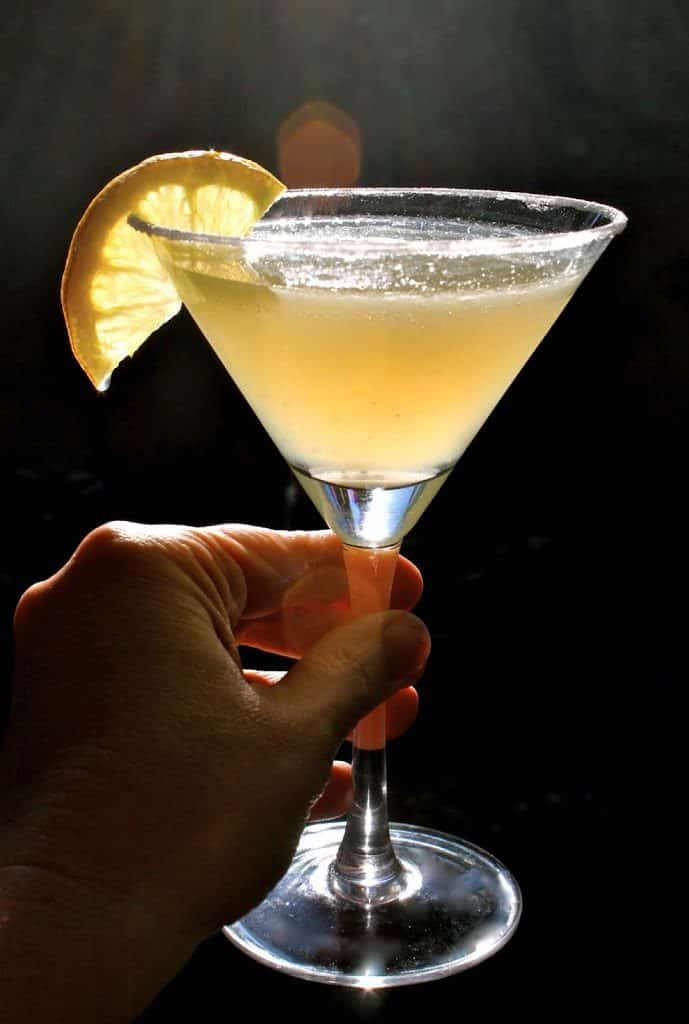 When it comes to gift giving, I usually prefer to give, than to receive.
I'm not being dishonest or altruistic, it's just that I usually put a lot of thought into the gift I give, and I get so much out of seeing the joy on the recipient's face when they see the present they've been given. However, there have been several times when I have received such a gift myself, and I have been just as elated!
One of these memorable gifts was given to me by two of my friends, Vicki and Kelly (sisters) who came to a surprise party that my husband threw for me when I became a US citizen, several years ago.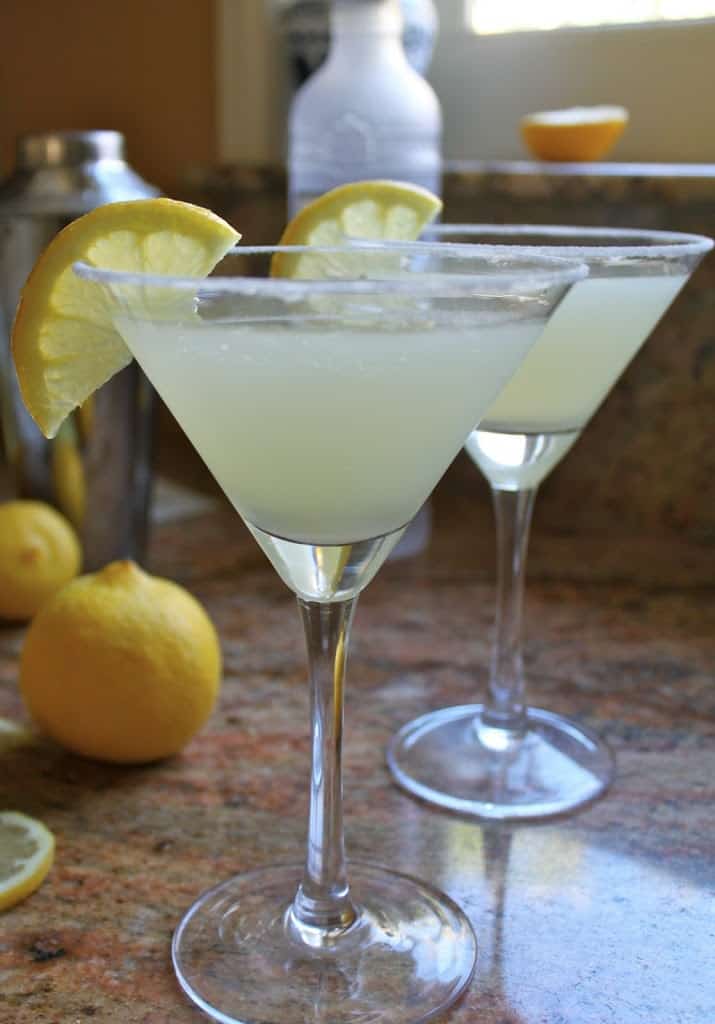 A few weeks prior, I had gone to my friend Vicki's house after our sons' baseball game, and she asked what I would like to drink. I agreed to a glass of wine, but another friend chose to have a Lemon Drop Martini which Vicki made using freshly picked lemons off the tree outside, and insisted I try a sip. Well, all I can say was I was so disappointed that I'd chosen to have wine! It was one of the best drinks I'd ever tasted.
It was perfectly "lemon-y" without being too sour, and the alcohol was almost indistinguishable in the cocktail! The sugar-rimmed glass was the crowning glory, and I could totally understand why it was called a "Lemon Drop Martini" because it actually gave the sensation of, and tasted like a lemon drop candy. Vicki ended up making me my own cocktail that night, so that was it: I was hooked.
Back to my wonderful gift; Vicki realized how much I loved the Lemon Drop Martini, and must have suggested to her sister that they use it as a theme for my present! It was a lovely basket containing two martini glasses, fresh lemons, a little bag of Baker's Sugar, a bottle of Ketel One Citroen Vodka and this recipe card…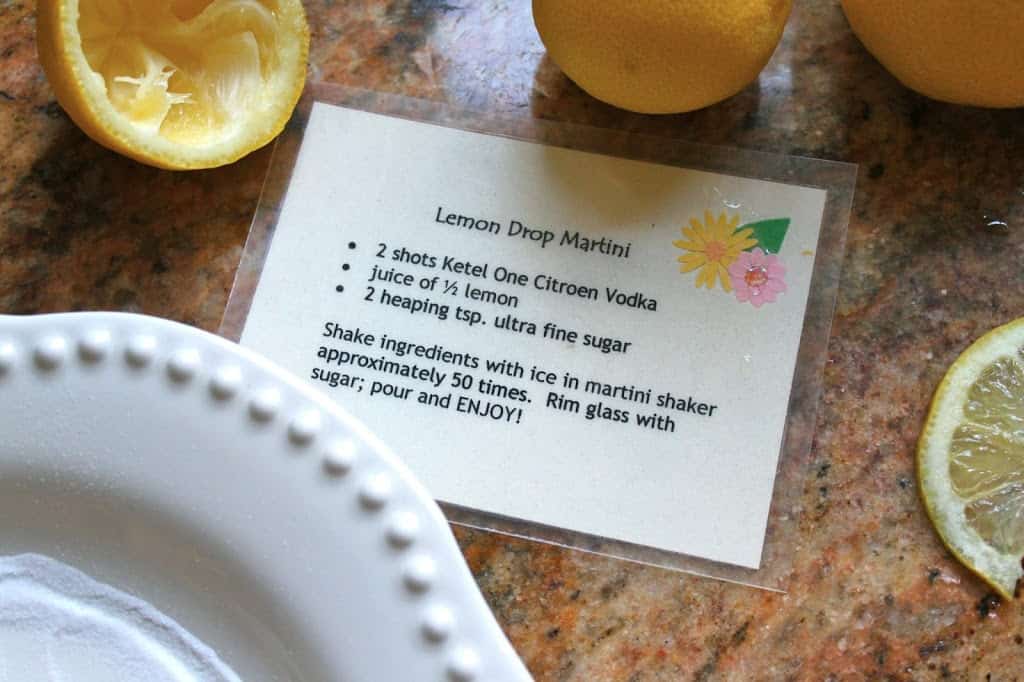 I have a picture of the basket somewhere, and if I come across it, I'll add it to this post, but it was so beautifullly wrapped, and I still remember the colors of yellow and pink, standing out against the rest of the basket's contents. I didn't open it for days, as I just wanted to gaze at it!
I eventually did open it (I didn't want the lemons to rot in that gorgeous basket) and although the bottle of vodka, sugar and lemons are long gone, I still have the glasses, recipe card, and most importantly, the memory of such a beautiful gift, lovingly prepared with so much care and thoughtfulness.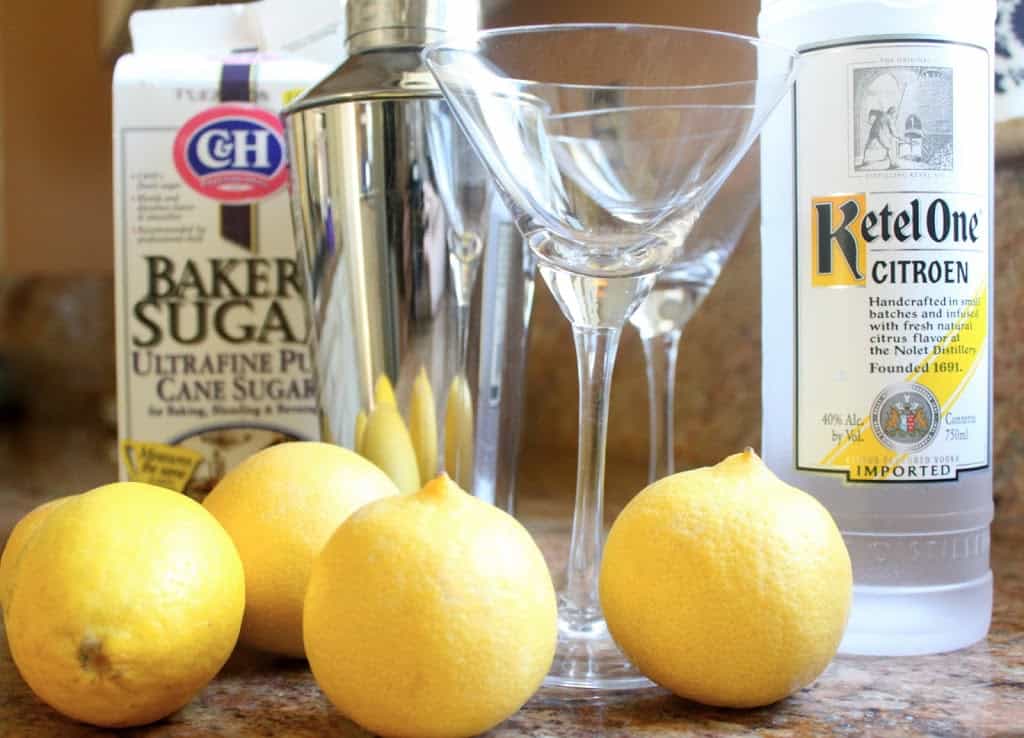 However, this was just the start of many more memories to come from that glorious gift!
There were Lemon Drops at Angela's 1940s themed 40th Birthday Party, and as you can see, they were a huge hit!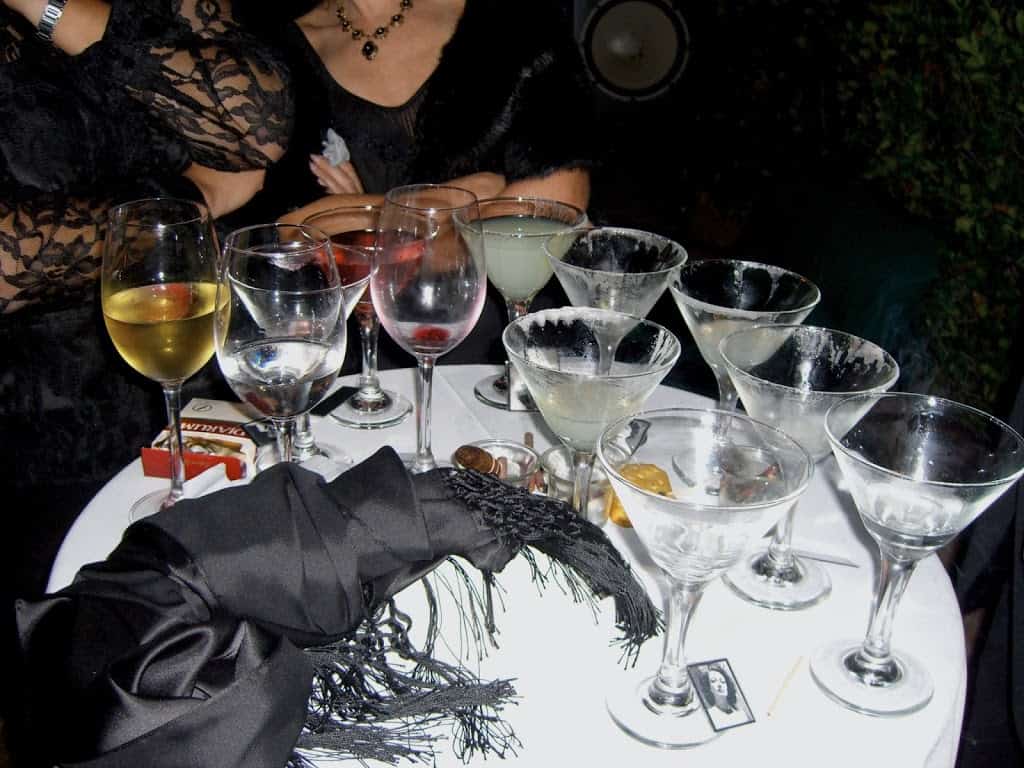 My husband (on the computer screen) and my cousin with her husband of only one day, drinking Lemon Drop Martinis using the same lemons, Ketel One vodka, and same glasses over Skype, between London and Los Angeles!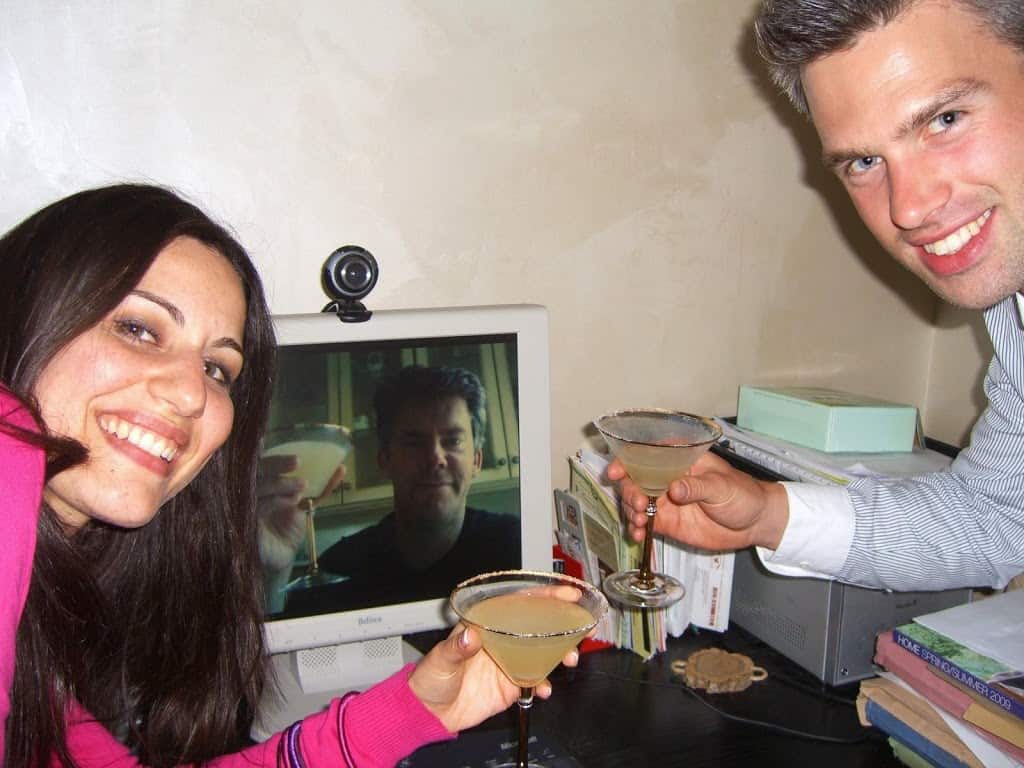 Barbeques with family, in England, with Lemon Drop Martinis.
And many other "no reason for a Lemon Drop, but we're having one anyway" occasions!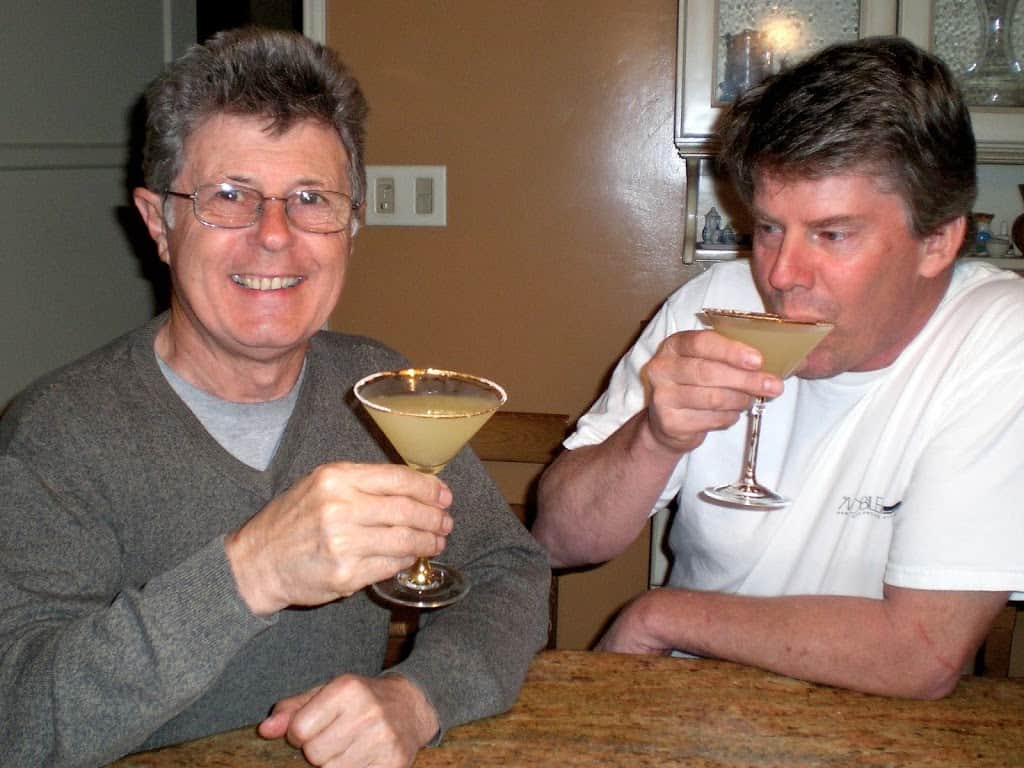 Thanks for the memories, Vicki and Kelly!
Lemon Drop Martinis are now my signature cocktail, and I must say, they are absolutely top-notch when made with Meyer lemons, freshly picked off our tree. I've tried other vodkas and spirits, but in this drink, nothing compares to Ketel One Citroen Vodka, so try to stay true to this recipe for the best results. You can put less sugar if you prefer; in fact, my cousin likes his with no sugar whatsoever! It's much too sour for me this way, but he loves them. It's important to use the fine sugar or granulated sugar may not melt completely.
You can also make virgin LDMs by omitting the vodka and using water instead, so it's basically lemonade in a sugar-rimmed glass, but children and those not wanting to partake in drinking alcohol (e.g. designated drivers)* can also enjoy the "lemon-drop" experience.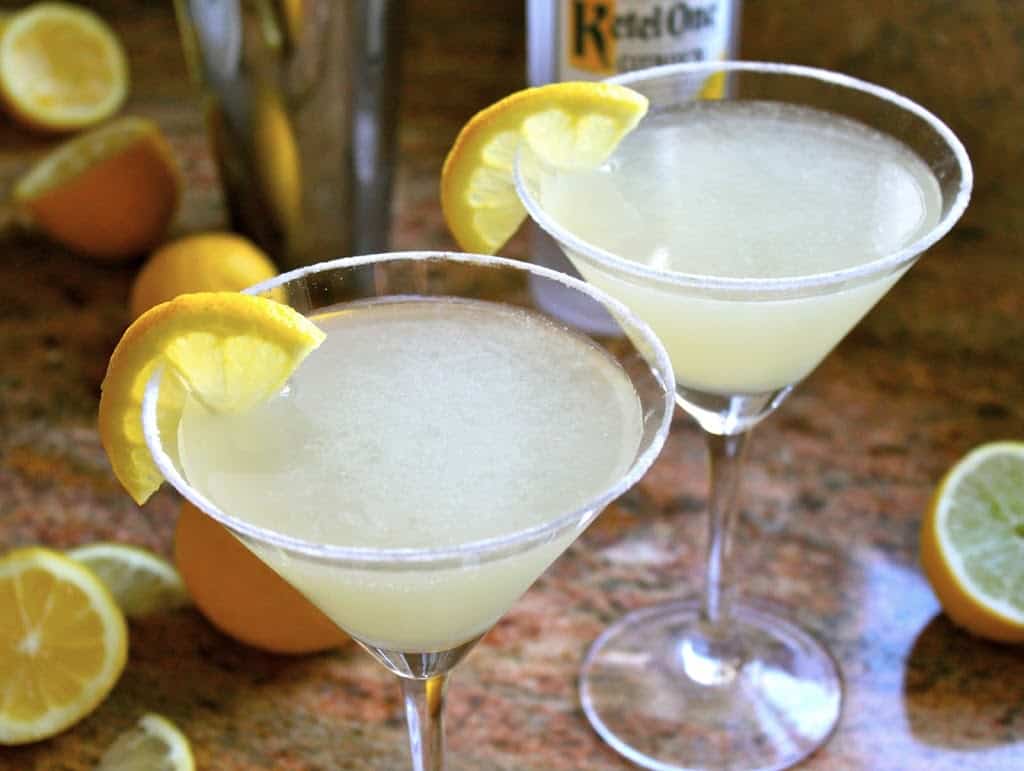 The Best Lemon Drop Martini You'll Ever Have…
makes one martini
2 shots Ketel One Citroen Vodka
juice of 1/2 lemon (fresh Meyer lemons are best)
2 teaspoons Baker's (extra-fine) Sugar
(extra sugar for rimming glass)
Rub the edge of a martini glass with half a lemon.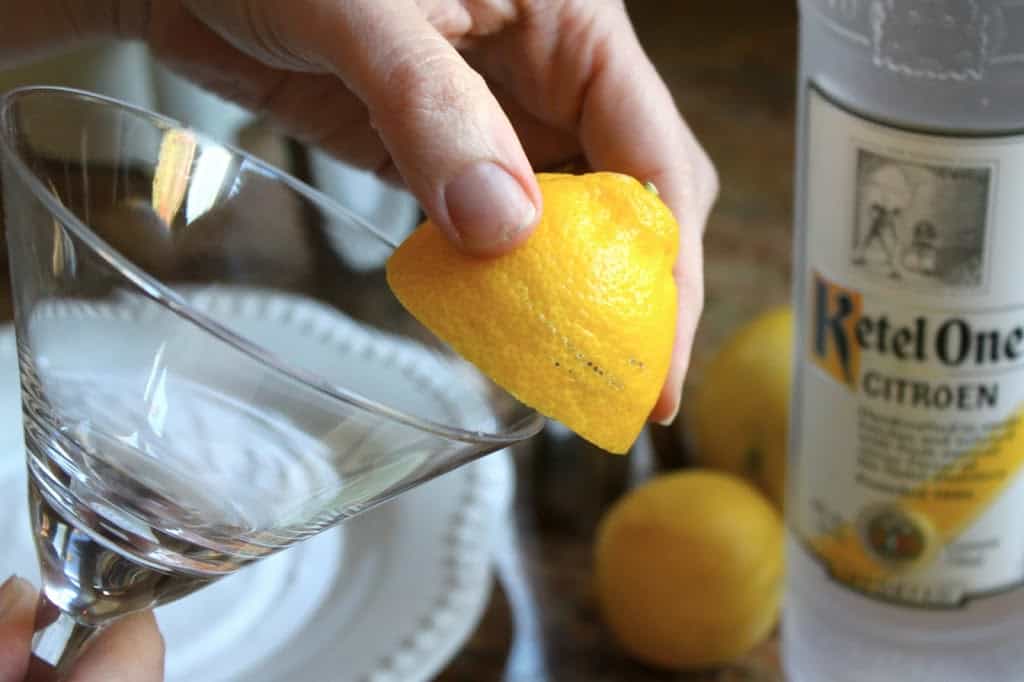 Then dip in Baker's Sugar in a plate to rim the glass.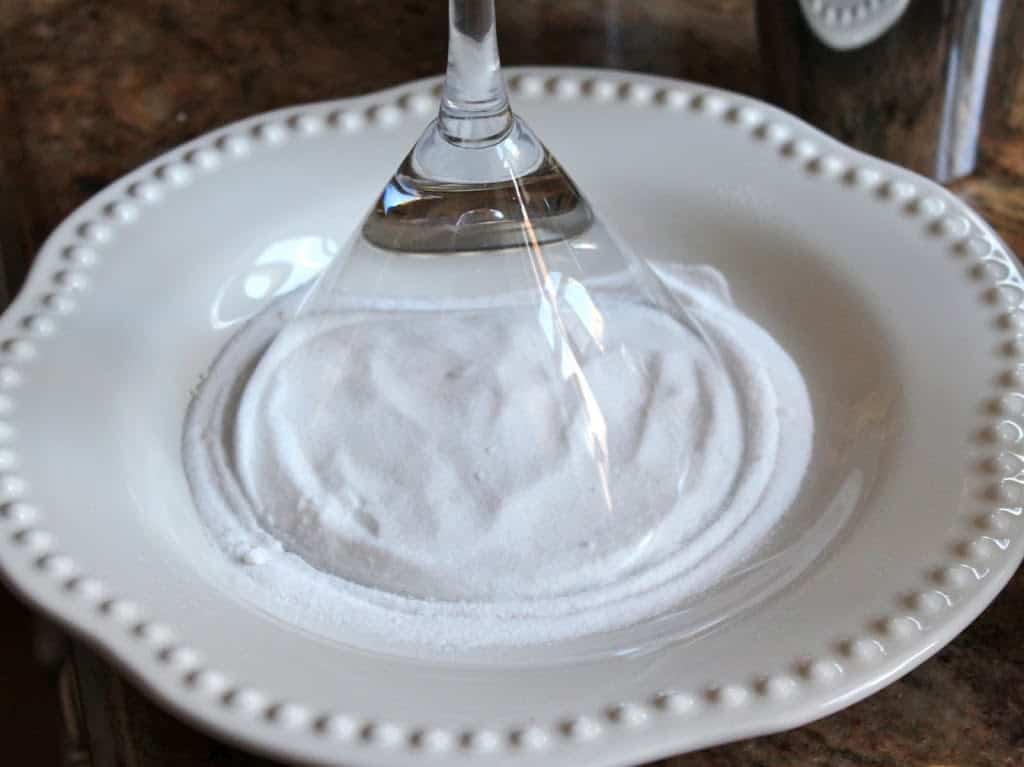 Shake all ingredients together with ice in a martini shaker approximately 50 times.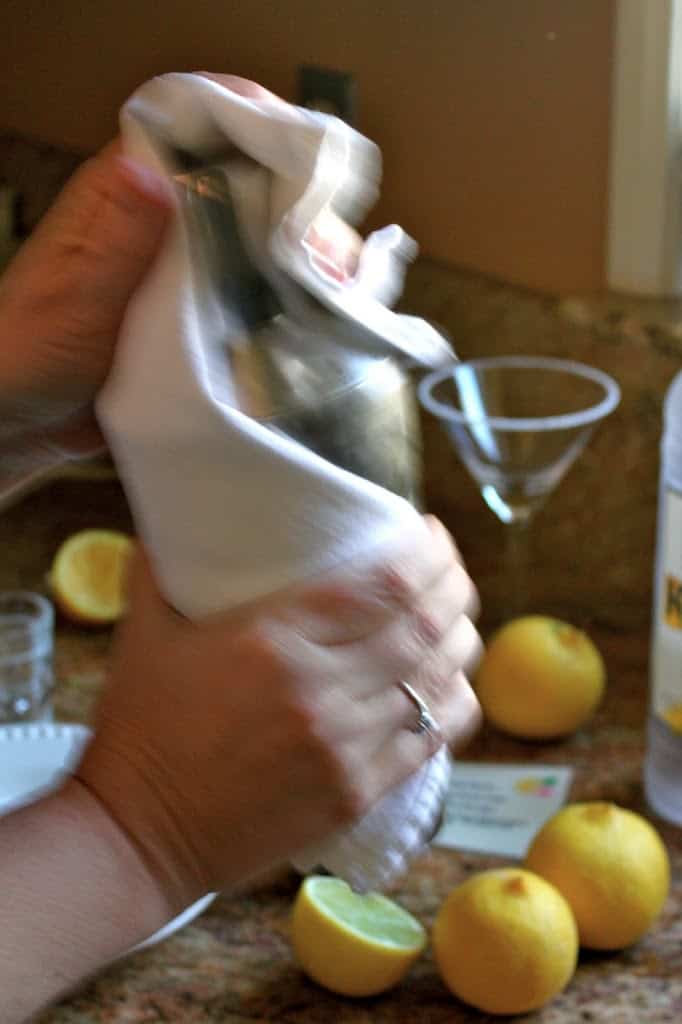 Pour into sugar rimmed glass and enjoy!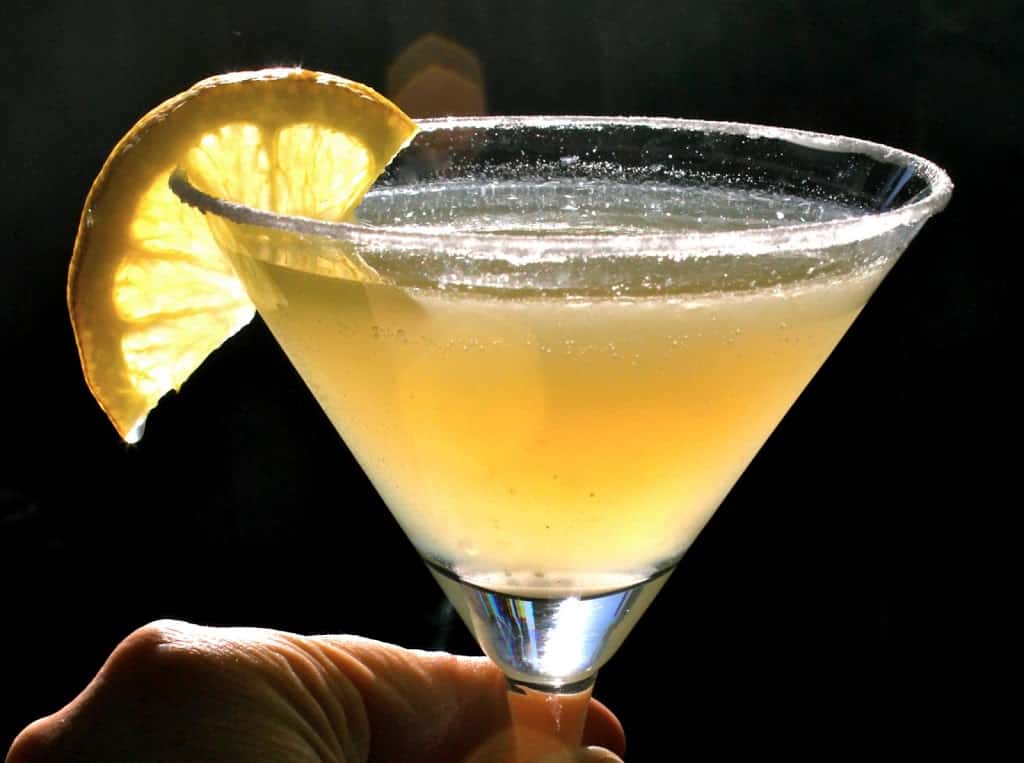 *Please don't drink and drive!
My neighbor's nanny just lost her son (who was a husband, and father of two) to a drunk driver. It's utterly senseless.
Don't miss another post! Sign up for my free subscription HERE, but make sure to look for the
Feedburner confirmation email or you'll get nothing, nada, niente and zippo in your mailbox!
(I promise not to sell or share your info, ever!)