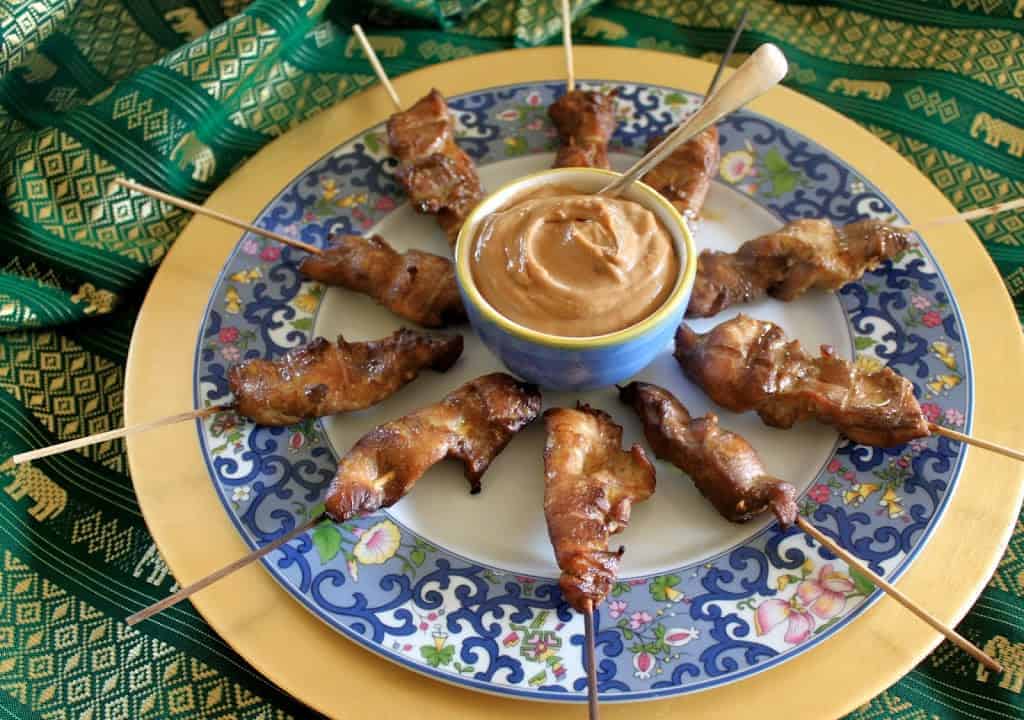 There are some recipes we all make once, and never again.
It could be that it was just a "bad" recipe, or it didn't turn out as it should have, or maybe it just wasn't something we, our family or guests just did not enjoy. Or it's possible that it was enjoyable, but for some reason, it just never made it onto our repertoire of dishes that we cycle through.
Then, there are the keepers. Those recipes which are immediate hits, everyone raves about the dish, and something tells us, we will need to make double the next time!
Well, I cannot tell you how many times I have made this Chicken Satay recipe. Sometimes, I just make it for dinner; other times I've made it for a big celebration (like my husband's 50th birthday party), or as appetizers for a small cocktail party. If you're ever lucky enough to have leftovers (it honestly is a rare occurrence), they're even great for lunch when placed in a pita with some peanut sauce, lettuce and/or cucumber (even some tomato works well.)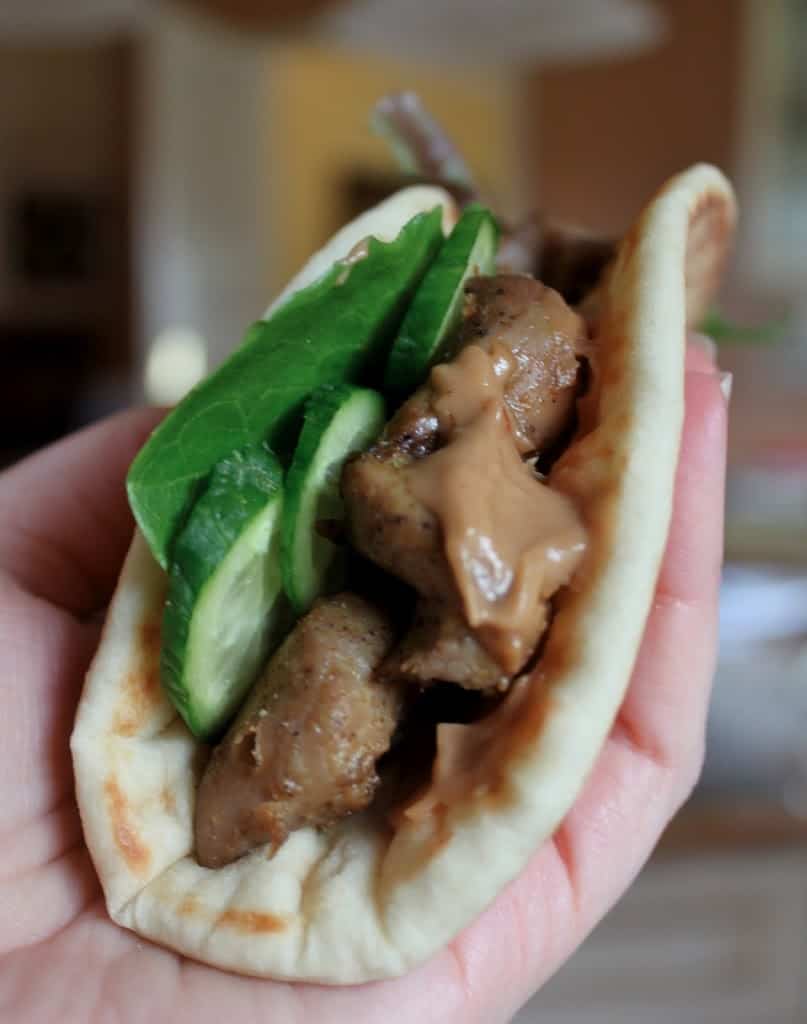 I found this recipe in the Sunset Oriental Cookbook, which I've had for many years, and have only slightly changed it; I'm sharing it with you because I make it so often.
Oh, and as usual, it's super easy to make; only threading the chicken takes some time, and you can even skip that part if you want!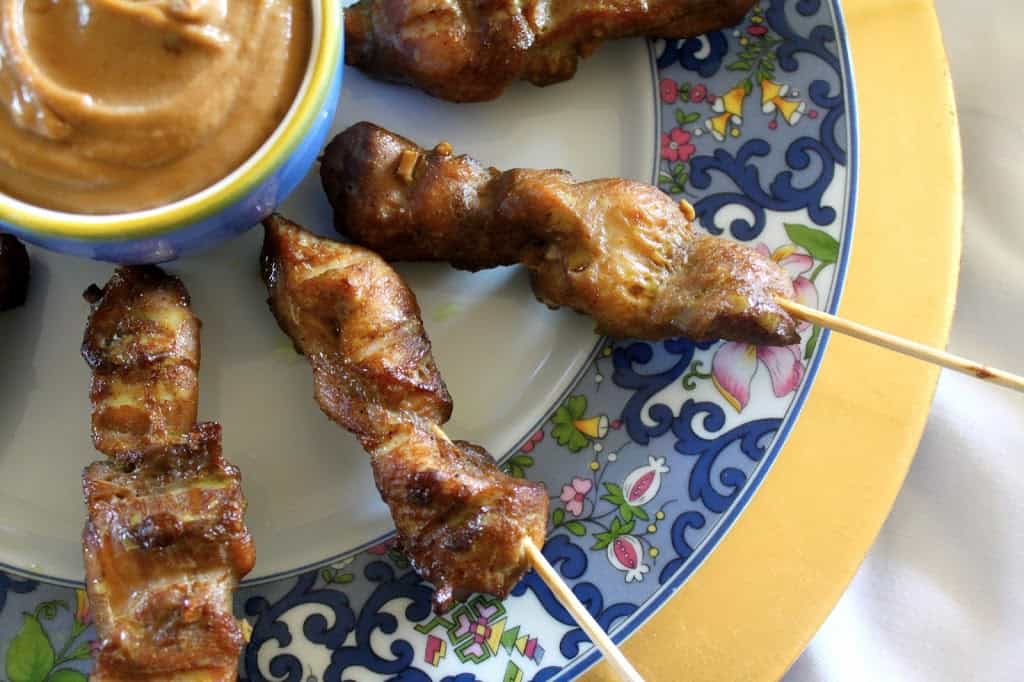 Singapore Chicken Satay with Peanut Sauce
very slightly adapted from Sunset Oriental Cook Book
Ingredients
1 tbsp curry powder
1 tbsp sugar
1/4 cup (2 oz) light olive oil
1/4 cup (2 oz) soy sauce (or liquid aminos for gluten free)
2 cloves garlic, minced
1 to 2 lbs boneless chicken (breast or thigh) cut into 3/4″ cubes or long strips
recipe for Peanut Sauce follows below, in the middle of the chicken recipe
In a bowl, large enough for all the chicken (or a large Ziploc bag), place the curry powder, sugar, oil, soy sauce and garlic and stir together well.
Add the chicken and mix well, cover and keep in refrigerator at least 2 hours (I usually leave it overnight), stirring occasionally so that all the chicken marinates evenly.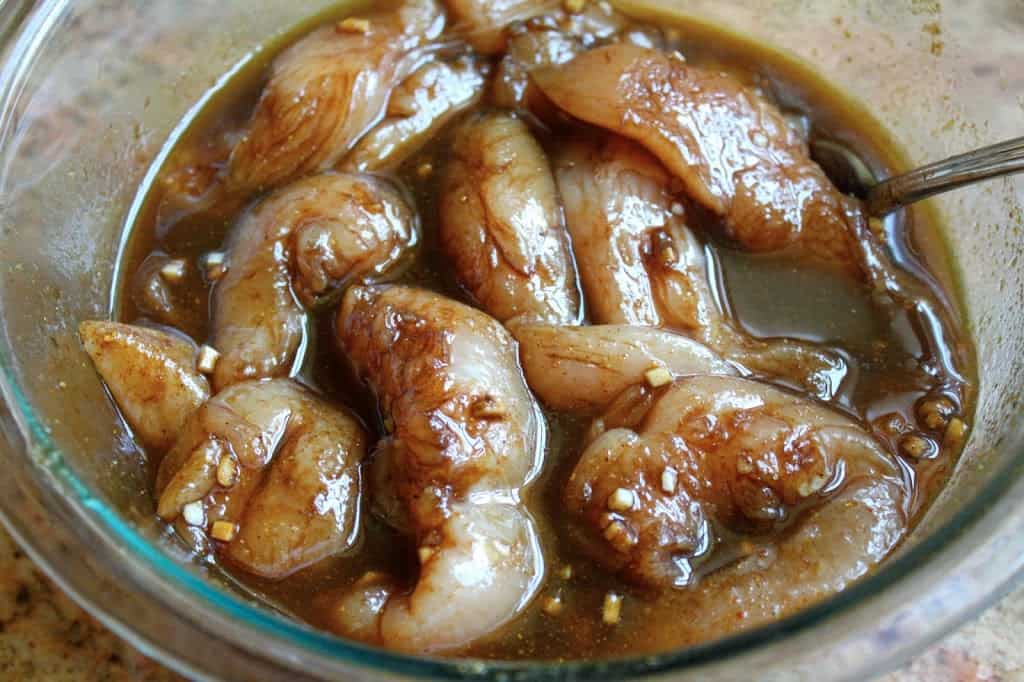 Meanwhile, make the
Peanut Sauce:
Ingredients
1/2 cup (4 oz) water
1/3 cup (3 oz) natural peanut butter (no added sugar or preservatives) crunchy or smooth
1 clove garlic, finely minced
1 tbsp brown sugar
3/4 tbsp lemon juice, freshly squeezed if possible
1 tsp soy sauce
crushed red pepper as desired (optional)
In a small pan, combine water, peanut butter, and garlic and cook until mixture boils and thickens. Remove from heat and stir in the brown sugar, lemon juice, soy sauce and crushed red pepper (if using). Let cool to room temperature before serving.  This can also be made up to a day ahead and reheated; thin with water if it becomes too thick.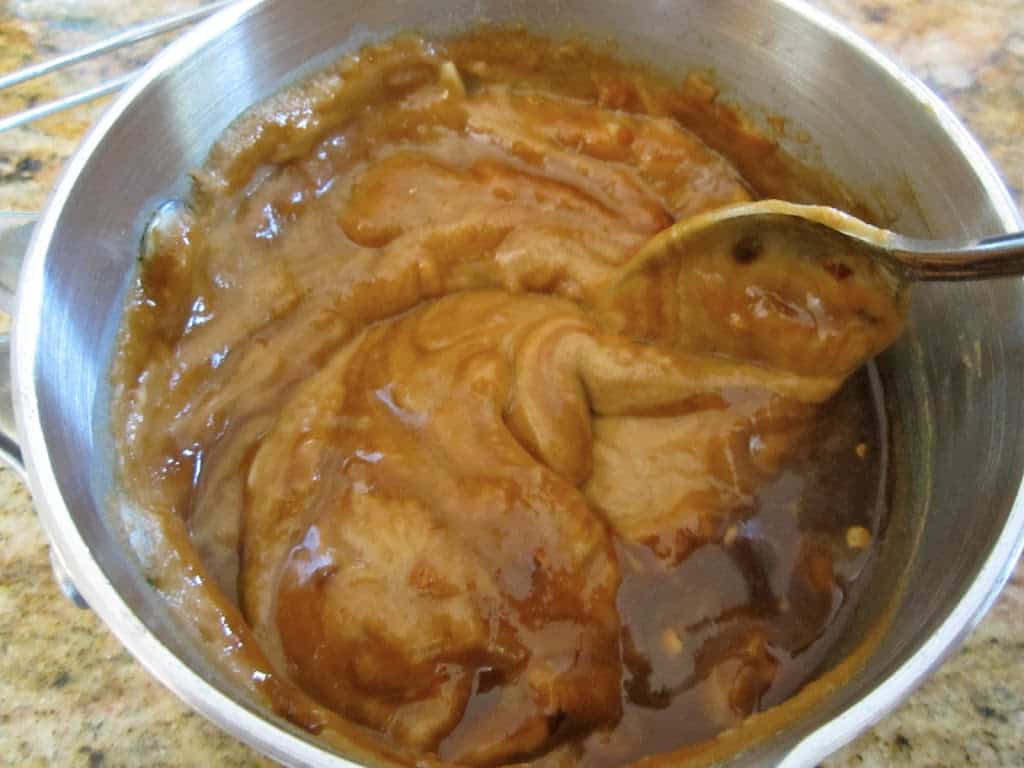 When ready to cook the chicken, thread it onto metal or bamboo skewers (soak bamboo skewers in water for about 15 minutes so they won't burn.)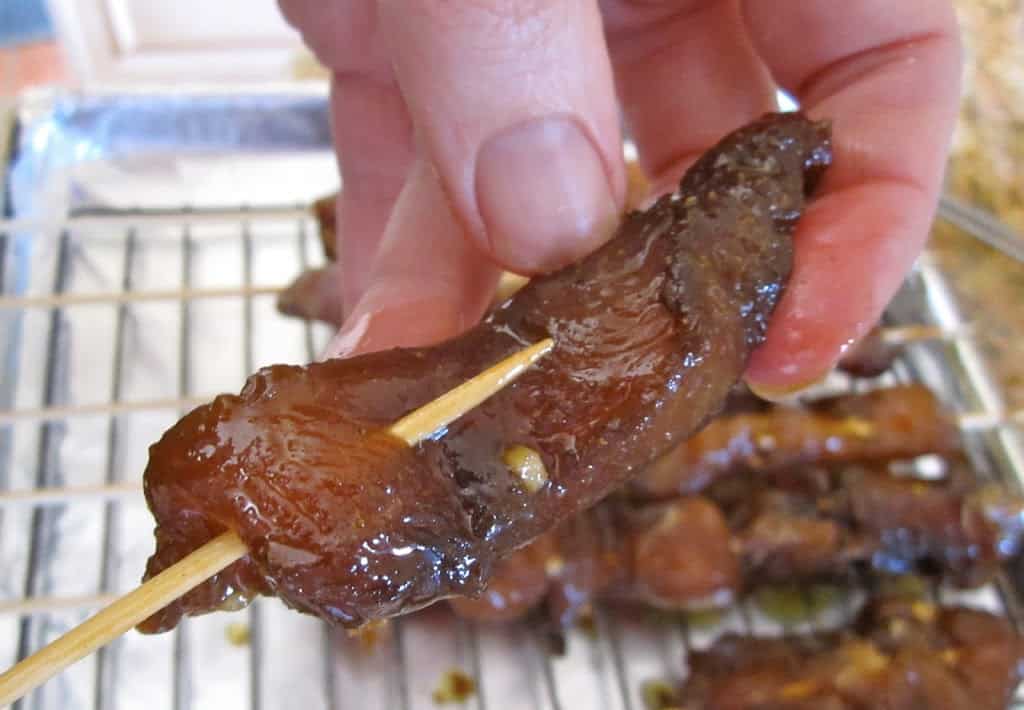 These are excellent when cooked on a barbeque, but you can also cook them in your oven by placing them on a metal rack on a foil lined cookie sheet, and broiled about 4-6″ below the heating element…
until the chicken is completely cooked (about 4 mins. each side.)
Serve with Peanut Sauce and watch it disappear!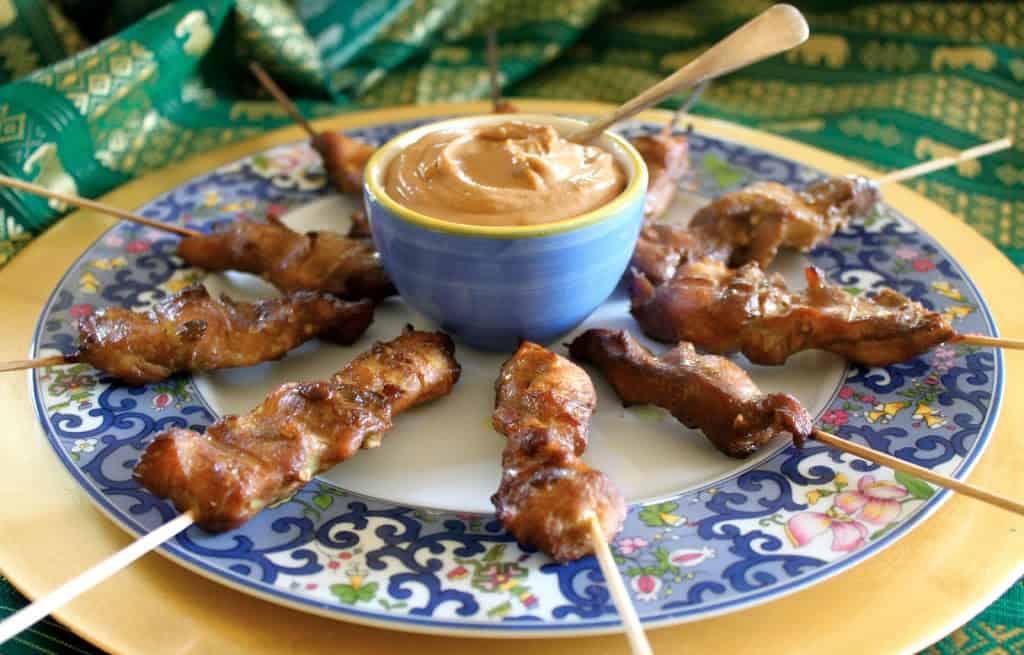 Don't miss another post! Sign up for my free subscription HERE, but make sure to look for the
Feedburner confirmation email or you'll get nothing, nada, niente and zippo in your mailbox!
(I promise not to sell or share your info, ever!)