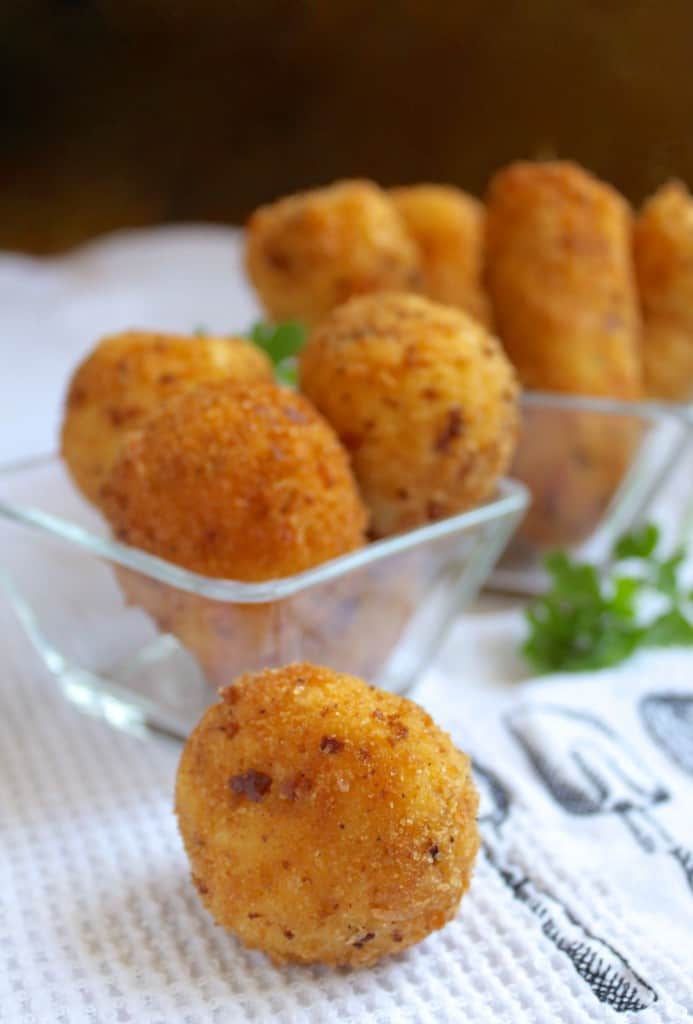 I don't know about you, but I love potatoes.
There isn't any way I've tasted them that I haven't liked. Of course, I'm sure if they were sprinkled with cilantro or smothered in horseradish, I'd change my mind, but so far, so good!
One of my best memories as a little girl was being allowed to stay up late on a Friday night, then phoning my Dad at the fish and chip shop to "put in my order" which was always the same: a "special" fish, chips and pickled onions. Nothing tasted as good as that freshly caught haddock, battered and coated in a crispy crumb dressing and deep fried until it was a lovely, bright orange color. Alongside the fish were those incredibly tasty chips (french fries) doused in malt vinegar with my favorite: two mouth-puckering large pickled onions!
These Potato Croquettes are sort of a combination of the fish and chips from my childhood, (although I ate these as a little girl too.) They have a fantastic potato flavor inside…hot and fluffy…and with the crispy, crunchy coating on the outside…they're really irresistable!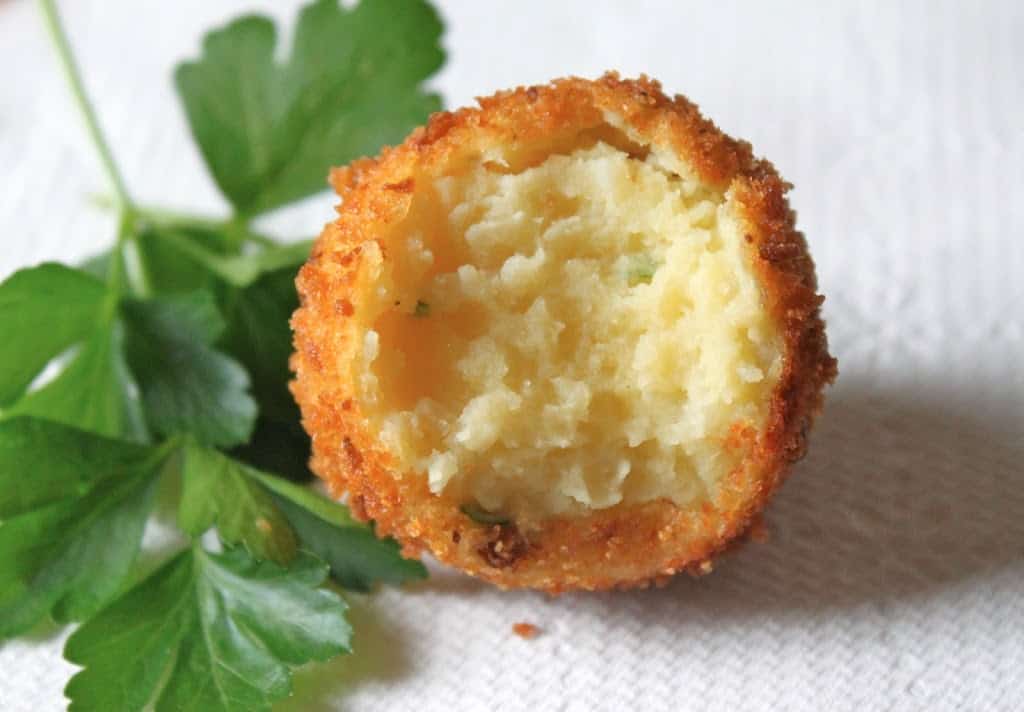 Whenever you have leftover mashed potatoes, you can whip up this fabulous treat, or you can make them to serve as a side dish for another meal. These are so good, it's worth cooking potatoes just to be able to make croquettes, but be forewarned…they'll go quickly! (You can add some grated cheese to the potato mixture, or even grated onion,)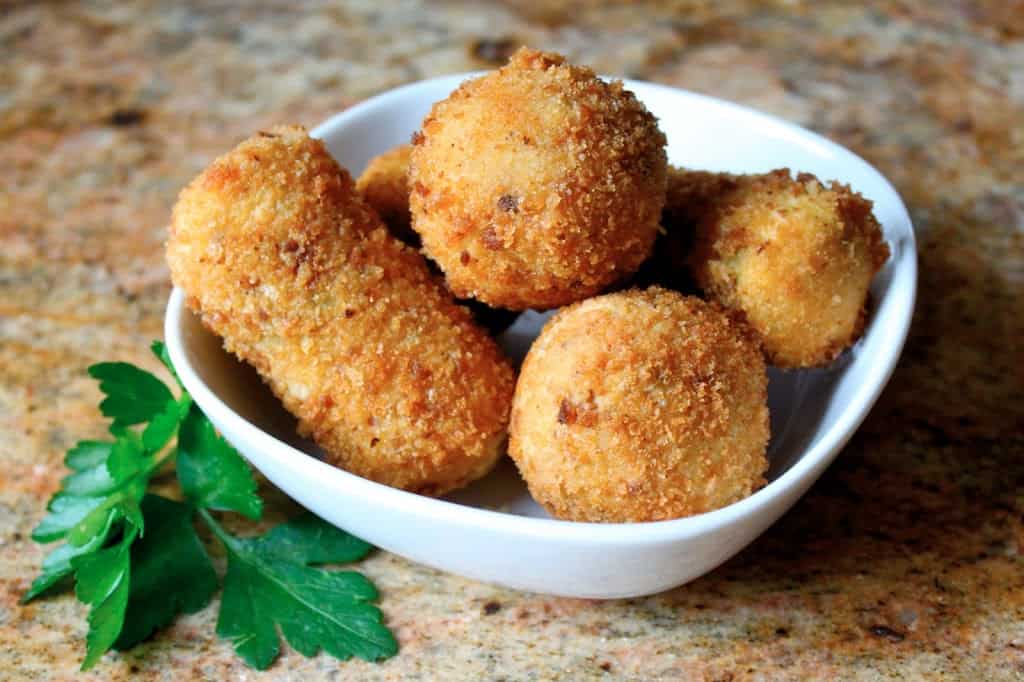 Potato Croquettes
Ingredients
1 1/4 lb (about 2 1/2 cups) mashed potatoes, preferably Russets from Idaho (for US peeps)
1 egg
1 tbsp chopped fresh parsley
salt and pepper
To Coat:
1/2 cup (about 4 oz) flour
1 or 2 eggs, beaten with a little salt and pepper
1/2  to 1 cup (4 to 8 oz) dry breadcrumbs
oil, to fry (such as grapeseed oil)
Mix the mashed potatoes, egg, parsley, salt and pepper until well combined.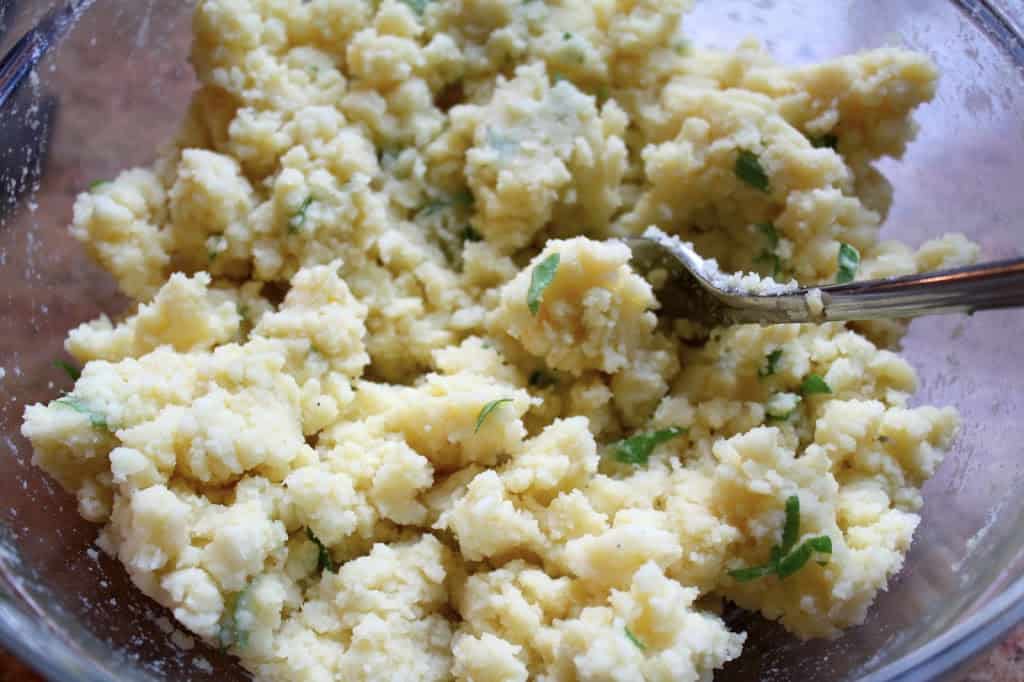 Place the flour, beaten egg and breadcrumbs in three separate trays or bowls.
Take a handful of potato mixture, shaping into a log shape or ball, and dip into flour,  then egg and then breadcrumbs; repeat (yes, do it twice, it's worth it!)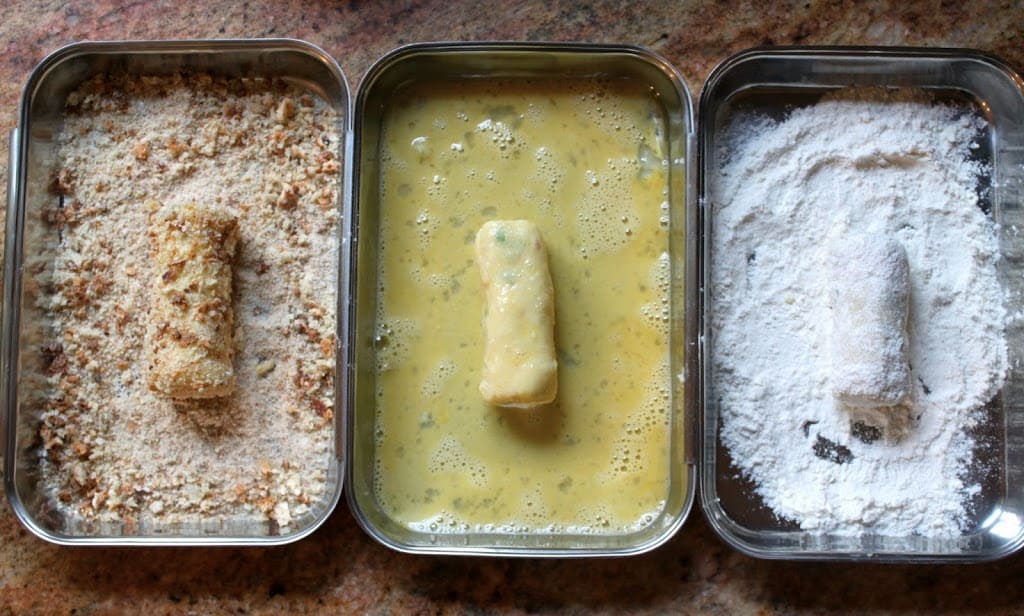 Place on a plate or tray (dusted with cornmeal or breadcrumbs) and refrigerate for about an hour.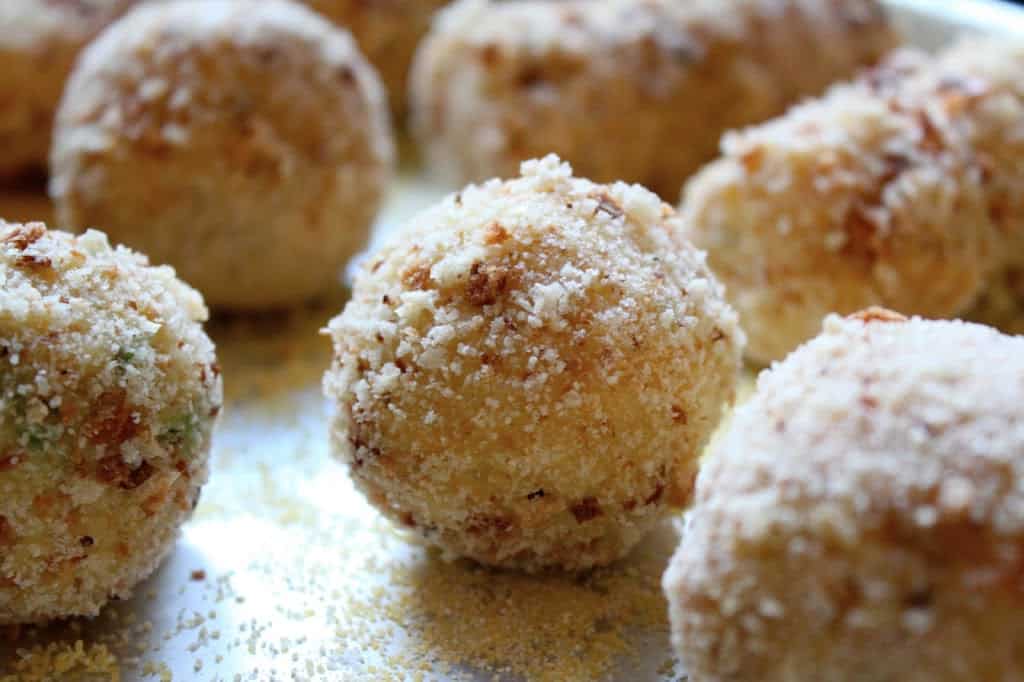 When ready to cook/eat, heat some grapeseed or peanut oil in a small pot, over medium high heat, so that the croquettes may be deep fried.
Fry two or three at a time, depending on how many fit, carefully turning (with tongs) once, until evenly browned.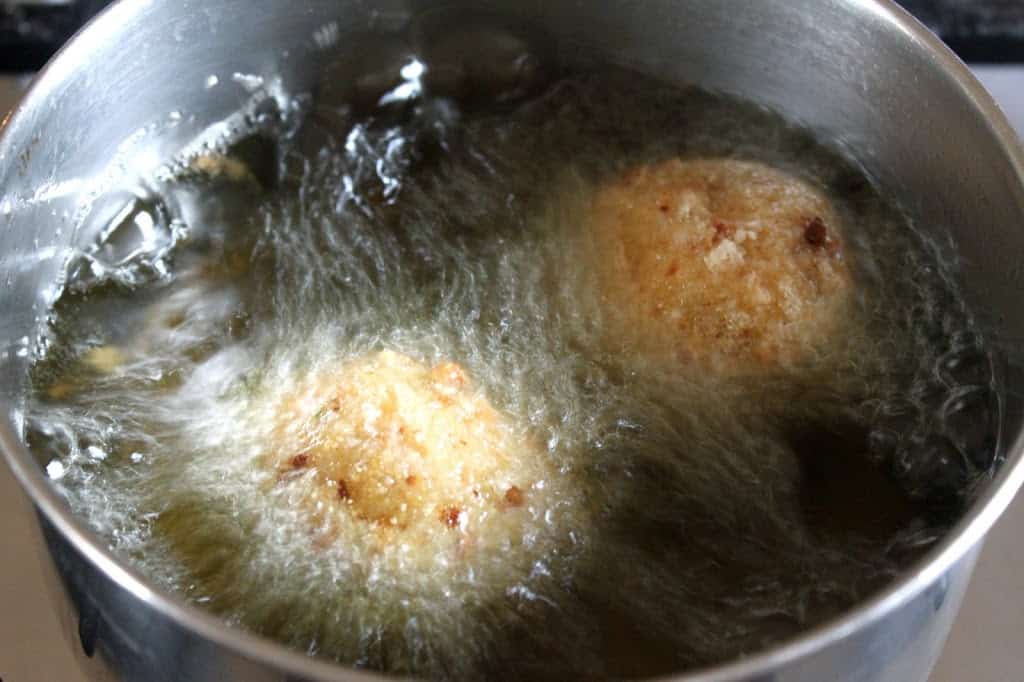 Remove, and place on towel-lined plate to cool a little.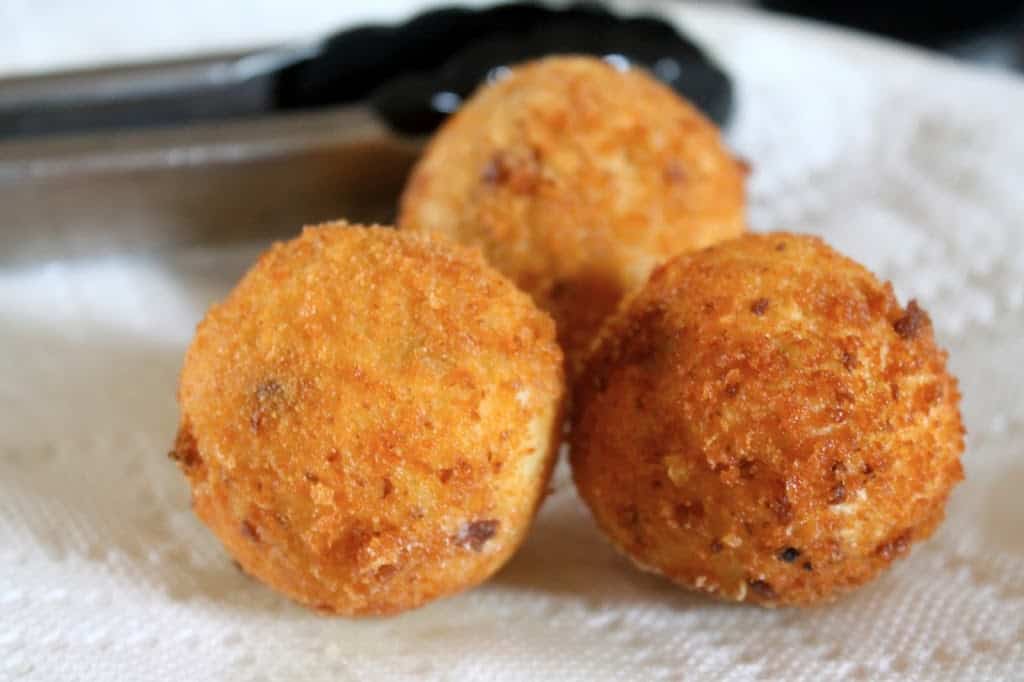 Continue with the rest of the potato mixture until it is all finished. You can keep the first ones hot in the oven, until the rest are done.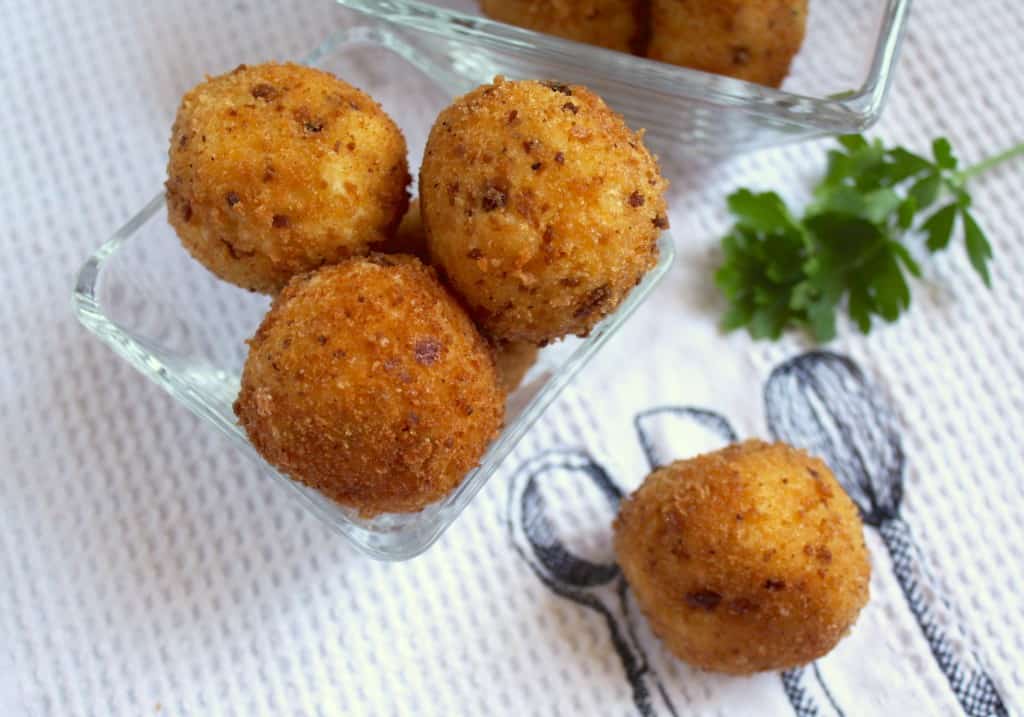 Serve hot, on their own with HP Sauce, or as a side.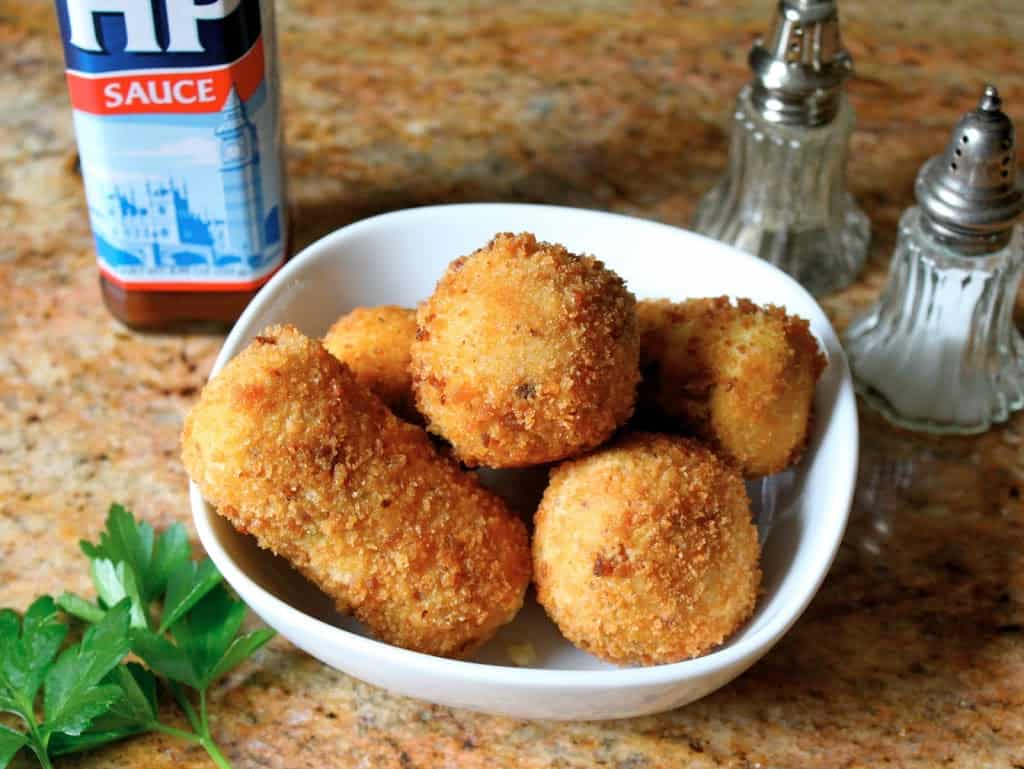 Enjoy!!!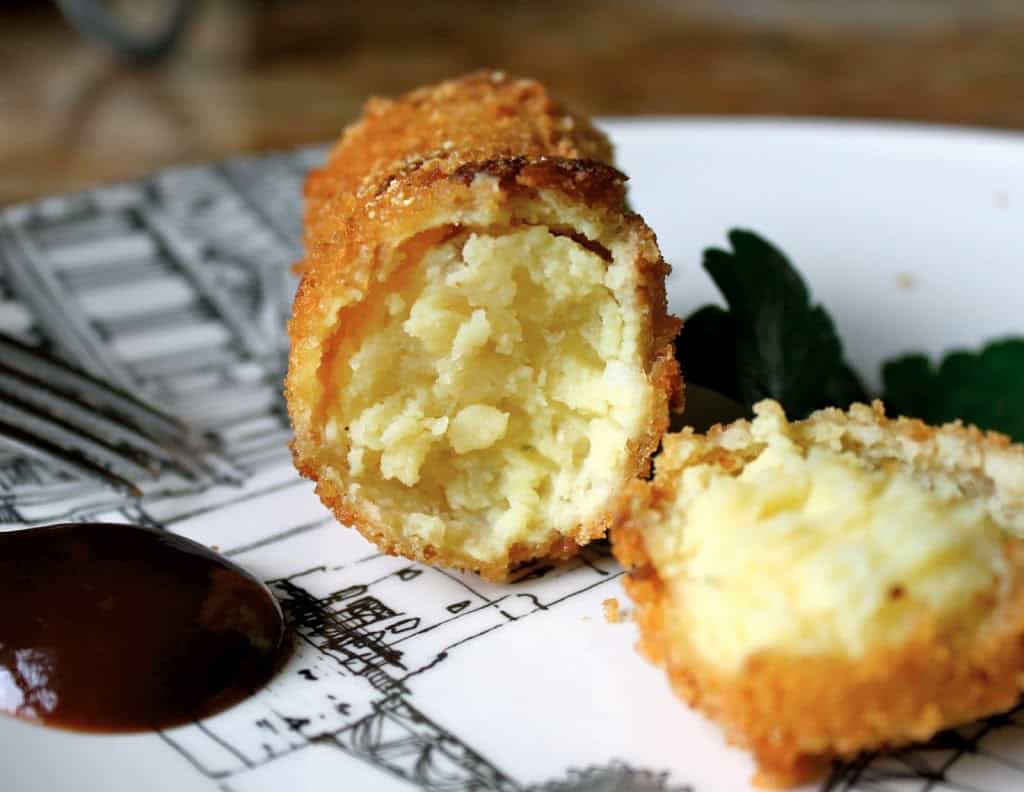 Don't miss another post! Sign up for my free subscription HERE, but make sure to look for the
Feedburner confirmation email or you'll get nothing, nada, niente and zippo in your mailbox!
(I promise not to sell or share your info, ever!)
If you're an HP fan like me, you will LOVE this mug!