Isn't it funny what a difference a week or two makes?
During the holidays, everyone is baking cookies, making desserts, having big dinners, and calories just aren't counted. Then, the clock strikes midnight on December 31st, bringing us into the New Year, and a new mindset. All of a sudden, almost everyone is on a diet, sweets are off the menu, and there are stampedes to the gym!
Too bad we can't keep everything in moderation throughout the year.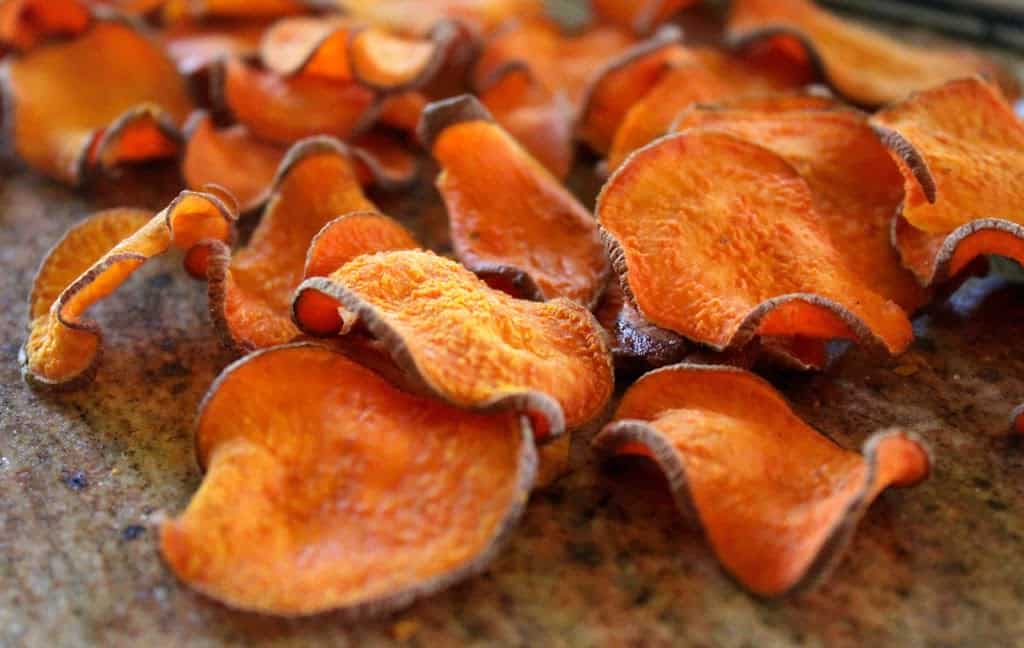 I could buck the trend, and write about big, soft, fluffy, deep-fried doughnuts, but I know most people just won't want to see that now…so here's a recipe for a healthy snack, made with sweet potatoes. My mother is in town and she just loves these, so she made some. They are baked in the oven, and not fried, so that's a plus, not to mention that sweet potatoes are some of the most nutritious things on the planet!
Sweet Potato Chips
Note: I wouldn't attempt to make these if you don't have a food processor. 
The sweet potatoes are so hard, it's really difficult to make really thin slices by hand.
5 or 6 sweet potatoes, washed and dried
olive oil
sea salt
Preheat oven to 200º F (93º C)
Using a food processor, slice the sweet potatoes very thinly.
Place in a bowl then drizzle with some olive oil, and sprinkle lightly with sea salt.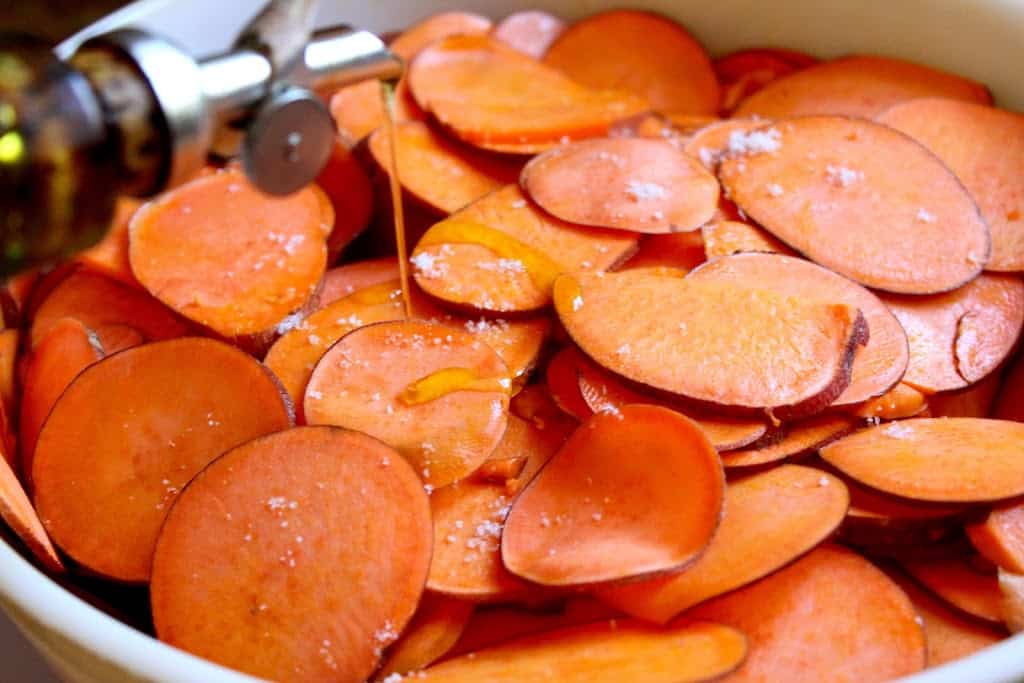 Mix well by tossing in the bowl and mixing the slices together by hand.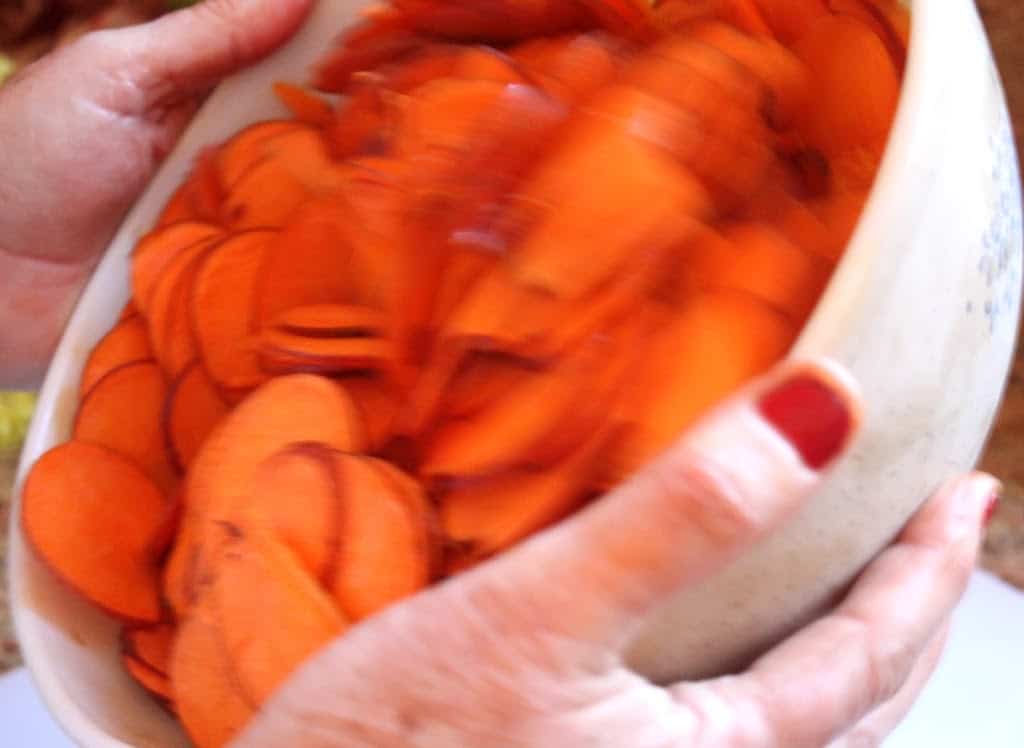 Next, place on parchment lined cookie sheet in a single layer.
Place in preheated oven for 15 minutes, then turn over, so they bake/dry evenly.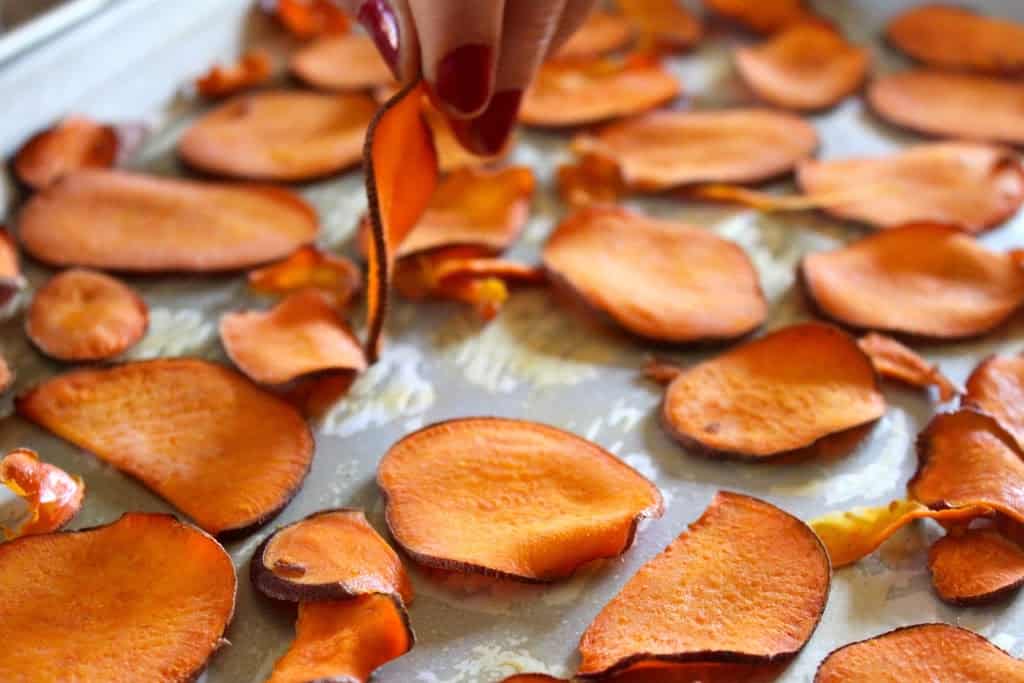 Continue to bake, checking to make sure the potatoes aren't browning because each oven is different.
Bake for about 50 minutes in total, turning when needed, or removing small slices first.
Take out of the oven and let cool completely before eating or placing in a tin, or Ziploc bag.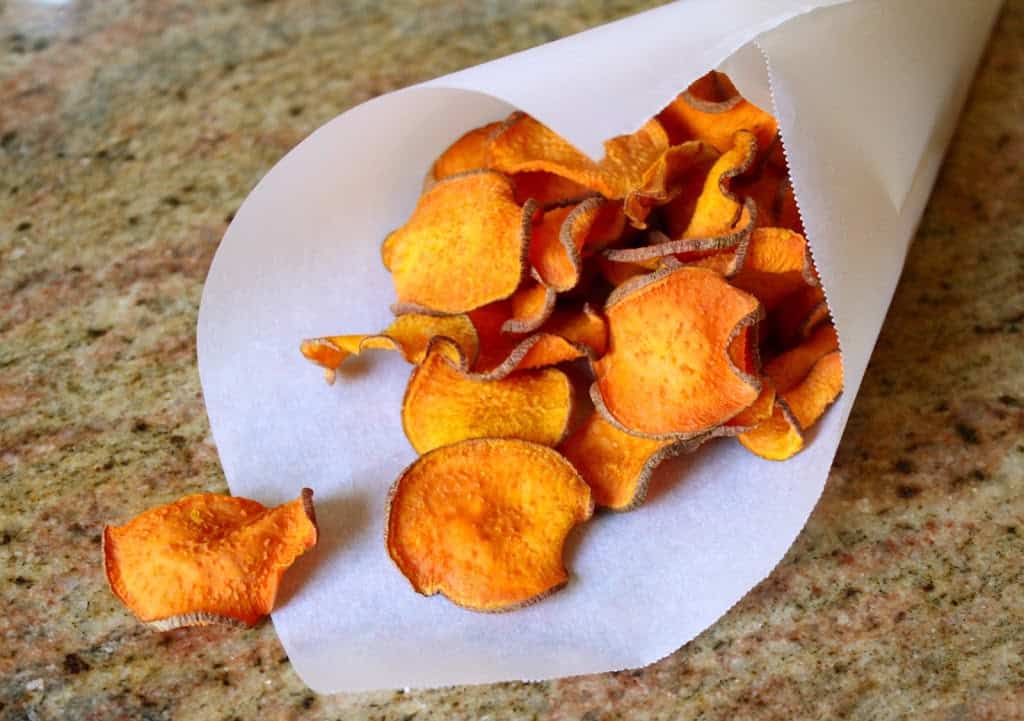 My Round the World
Culinary Bucket List for 2013
Nothing too extravagant or difficult, but I'm making this list public to put the pressure on (so I make it a point of actually getting around to making these!)
I hope to knock one off the list each month of the year, not necessarily in this order, and that you'll follow my progress!
Granola that tastes like a mix of Alpen and a cluster filled box from Trader Joe's
Ciambelle (chewy Italian bread things, for lack of a better description!)
Tarte Tatin, to equal the one made at Taix French Restaurant in LA
Chicken Korma that won't disappoint me
Kung Pao Chicken
Peruvian Ceviche
Croquembouche (Pièce Montée)