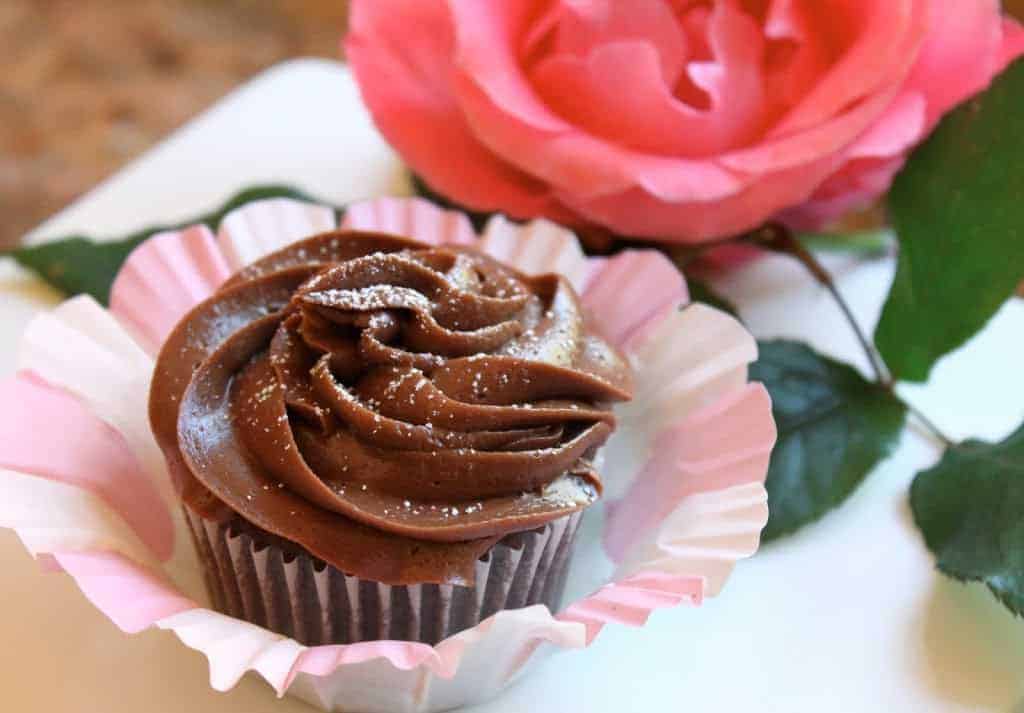 After making these buttermilk chocolate cupcakes, you will no longer wonder how bakeries and pastry shops make their cupcakes look so perfect.
You can also make professional looking cupcakes at home; all that is needed is a couple of basic cake decorating tools.
I'm getting ahead of myself, though, because if the cupcakes don't taste really good, no one will care that they look so beautiful. So I'll start with this homemade buttermilk chocolate cupcakes recipe, which has never failed me. Then I'll show you how to make a lovely mocha buttercream icing, so that it's not an overly sweet cupcake that only a 5 year old would want to eat. Sound good? Then, read on…
Since Valentine's Day is quickly approaching, this would fit the bill for dessert after a lovely romantic dinner, cupcakes for your child's classroom (just substitute milk for the coffee in the icing), treats for your colleagues, or just so you can have a cupcake for a coffee break!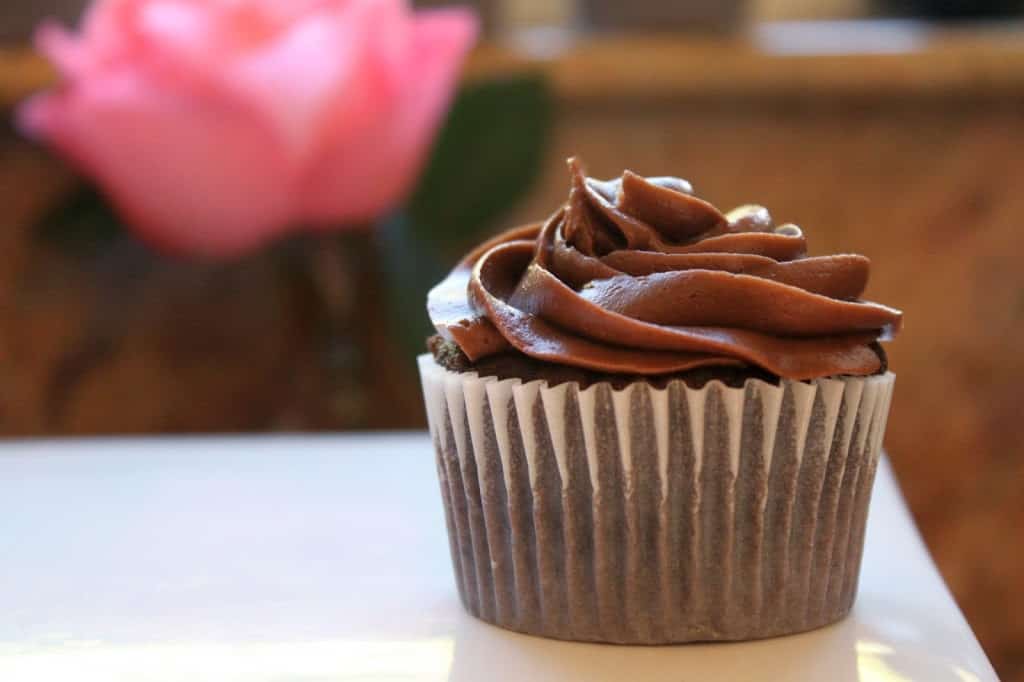 Most people love chocolate, but many people I know just buy Hershey's cocoa at the local grocery store and use that for all their cooking and baking needs. I'm going to ask you to venture from this habit and actually use good quality (real) cocoa for this recipe. Once you do it once, I won't have to ask you to do it in future, because you will taste the difference! Here are some examples of brands of cocoa that I buy:
Barry Callebaut (French/Belgian), Perugina (Italian),  Bourneville (British), many of which can be found on Amazon.com.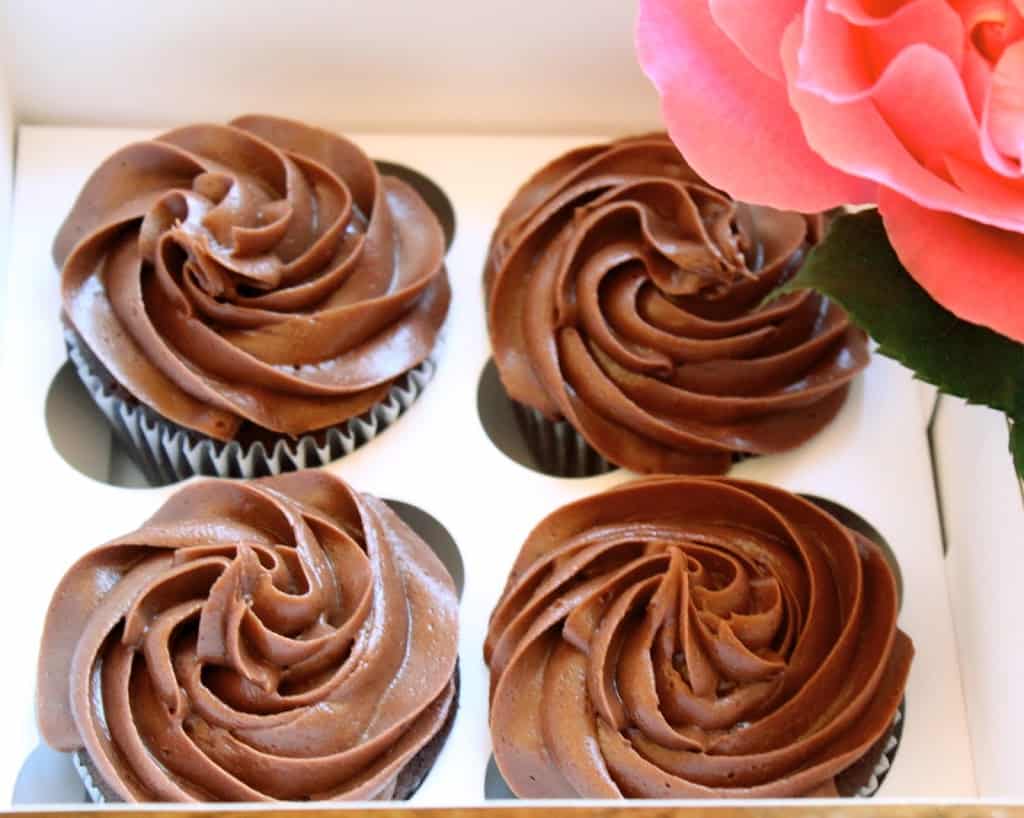 A lovely Valentine's Day gift idea!
Buttermilk Chocolate Cupcakes
with Mocha Buttercream Icing
slightly adapted from Good Housekeeping recipe here
Ingredients
1 1/2 cups (12 oz) sugar
1 1/4 sticks (5 oz) butter
2 large eggs
1 2/3 cup (7.5 oz) flour
1 1/4 cups (10 oz) buttermilk
1/4 cup of strong coffee
1 1/2 tsp baking soda
1 tsp vanilla extract
1/4 tsp salt
1 tsp instant coffee granules
2/3 cup (2 oz) good quality unsweetened cocoa powder
Mocha Buttercream
1/2 cup (4 oz) butter, at room temperature
5 cups ( 22 oz) confectioner's sugar
1/2 cup (1.5 oz) good quality unsweetened cocoa powder
1/4 to 1/2 cup (2 to 4 oz) cold strong coffee
1 tsp vanilla
Preheat oven to 350º F (175º C)
Prepare cupcake tins with cupcake liners. In large bowl, beat sugar and butter until blended, then increase speed and beat until light and fluffy, about 6 or 7 minutes, clearing sides and bottom of bowl with spatula every few minutes.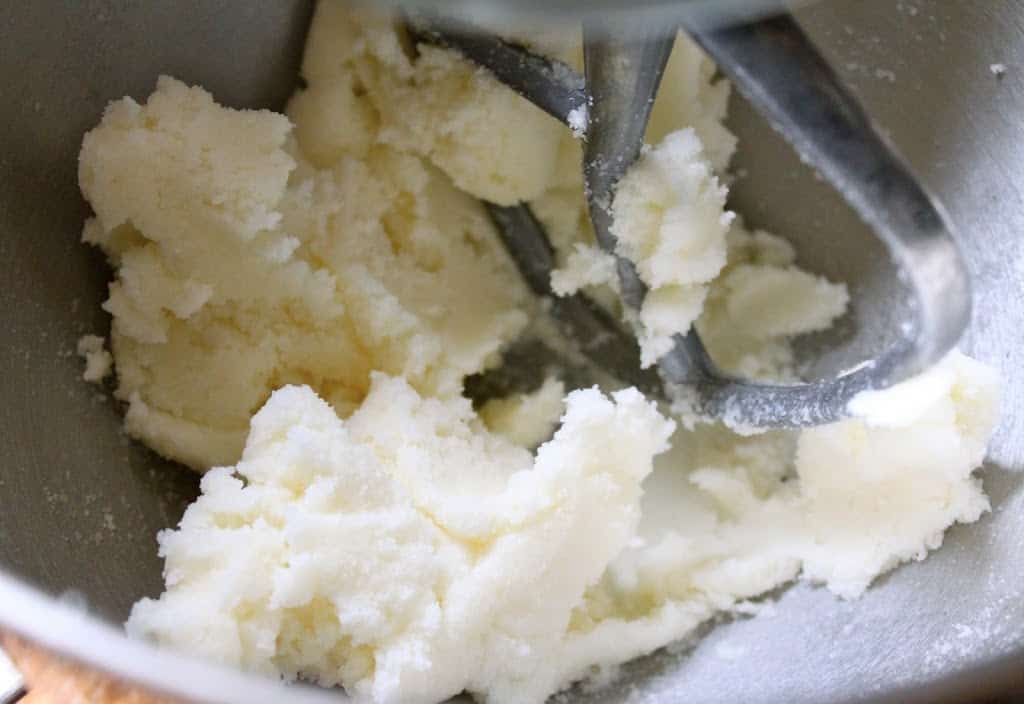 Reduce speed to low and add eggs, buttermilk, coffee and vanilla.
Then add baking soda, flour, salt, cocoa and coffee powder, beating until well mixed, constantly scraping sides of bowl with spatula.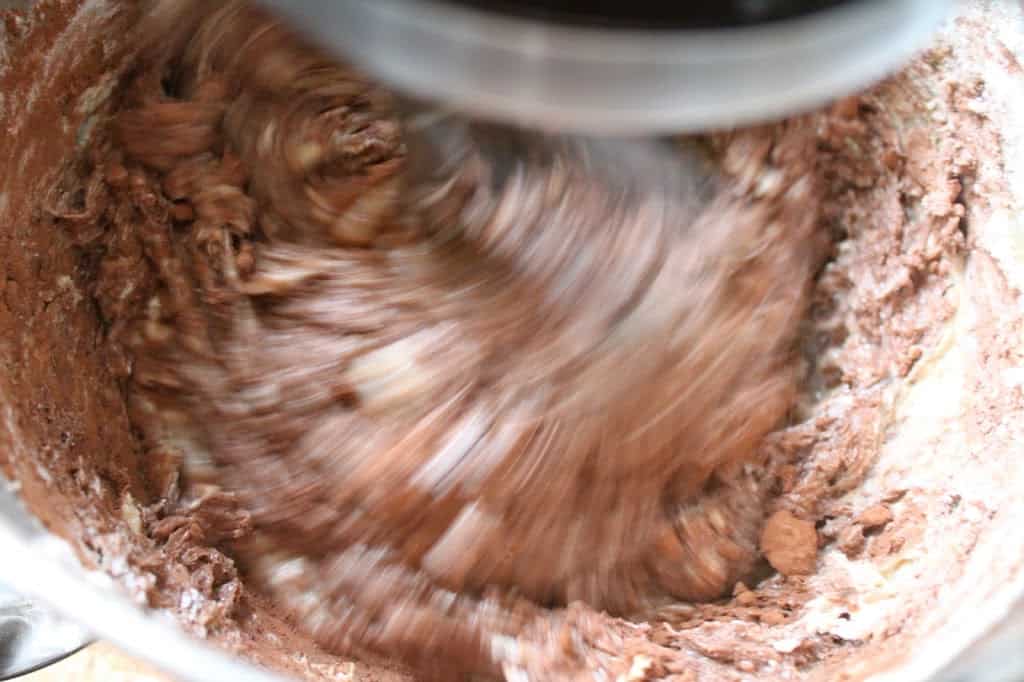 Increase speed to high and beat 2 minutes, scraping bowl once or twice more.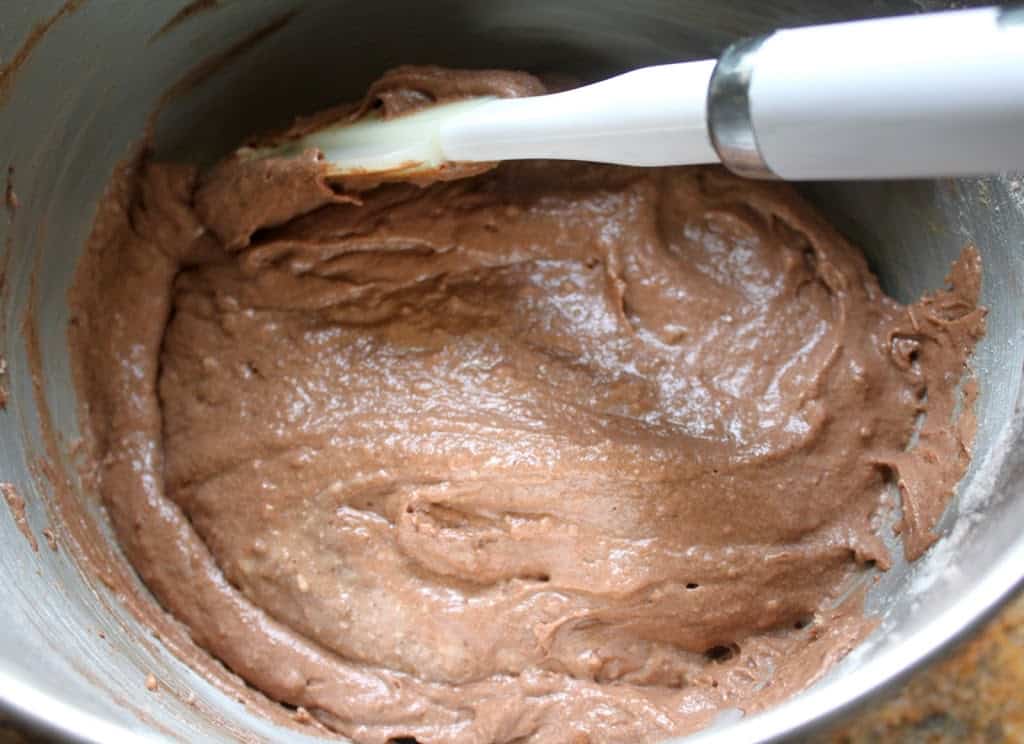 Here is the first part of getting professional looking cupcakes at home: making them all the same size. I have tried with a measuring cup, but it is very difficult.
What does work is the handy-dandy batter dispenser you see in the photo below.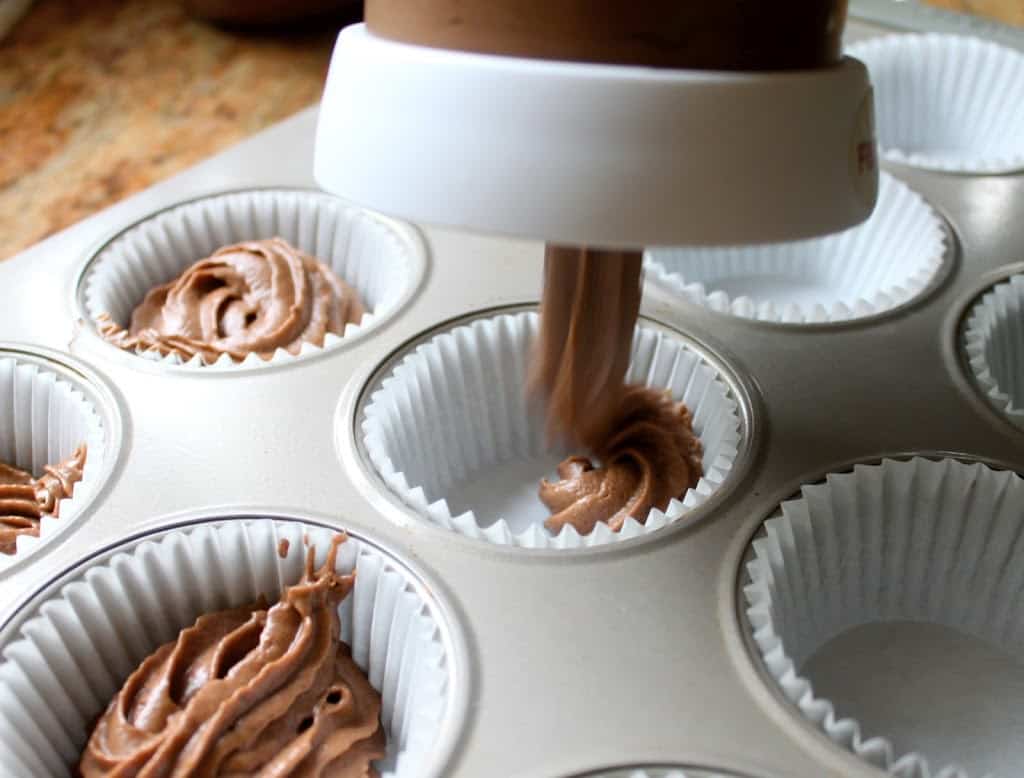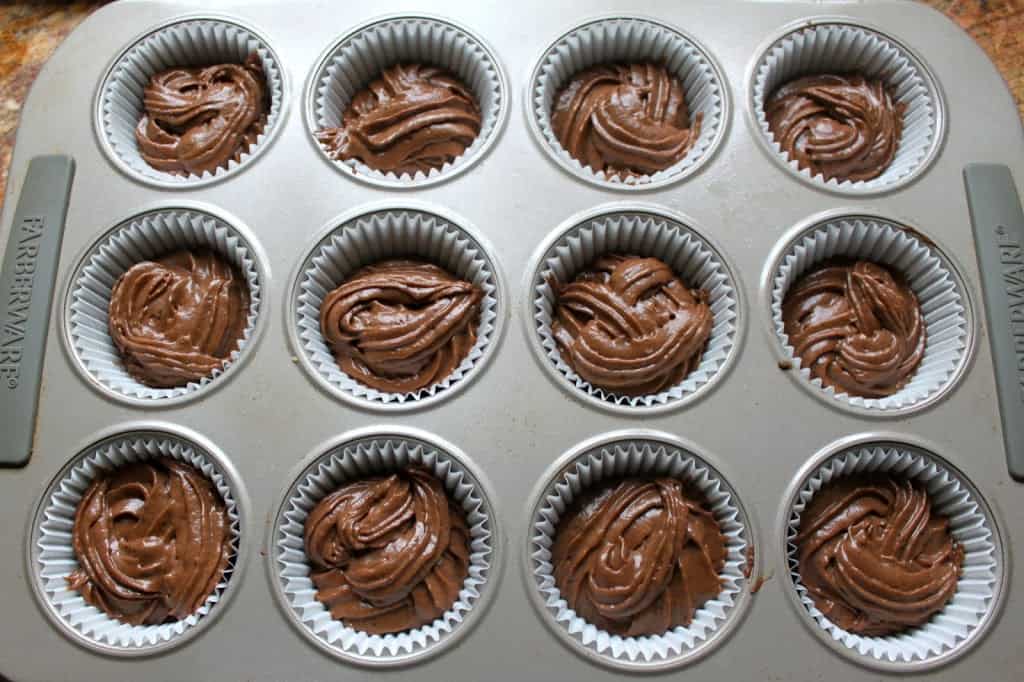 Bake 18 to 20 minutes or until toothpick comes out clean.
I like this recipe because the cupcakes are light yet don't rise too high so the tops do not need to be cut off.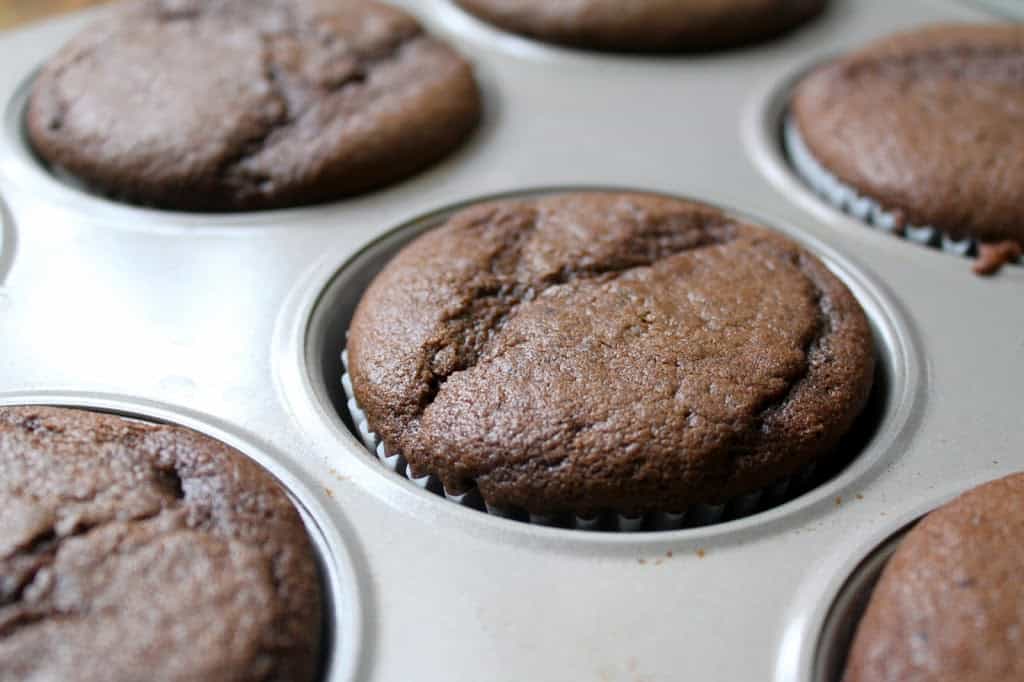 Make the buttercream by beating the butter until soft, then adding the sugar, cocoa, 1/4 cup (2 oz) coffee and salt, and mixing until creamy and smooth.
Then continue to add more coffee until a soft spreadable or pipeable consistency is reached.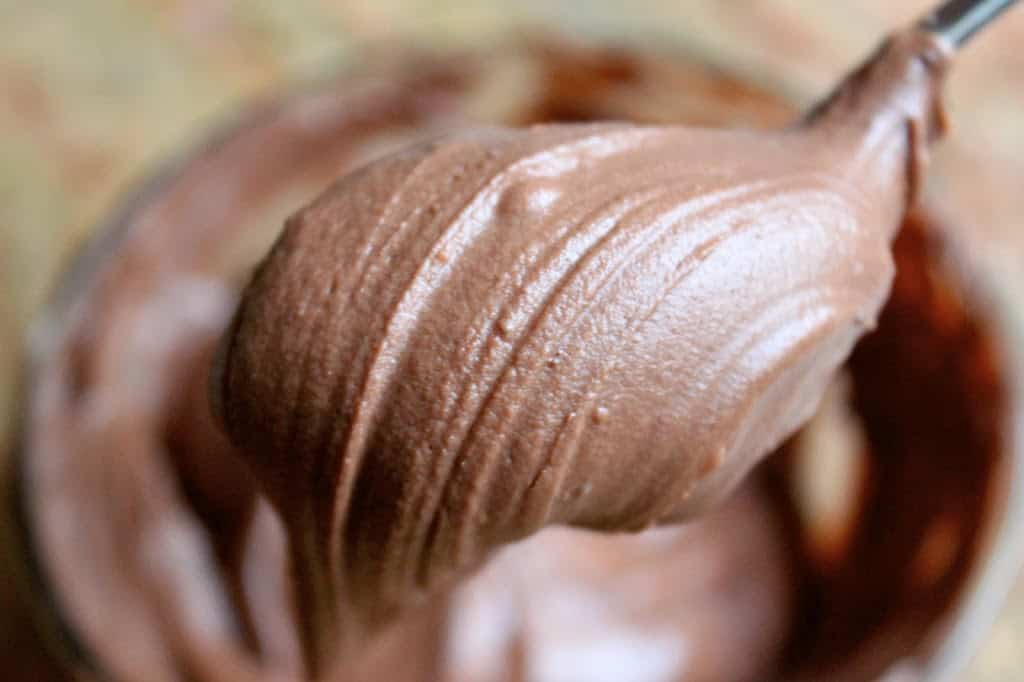 The next step to professional looking cupcakes is the decorating.
Fill a disposable piping bag and use whichever tip you like ( I used a #2D tip) and slowly, but smoothly pipe out the frosting like this: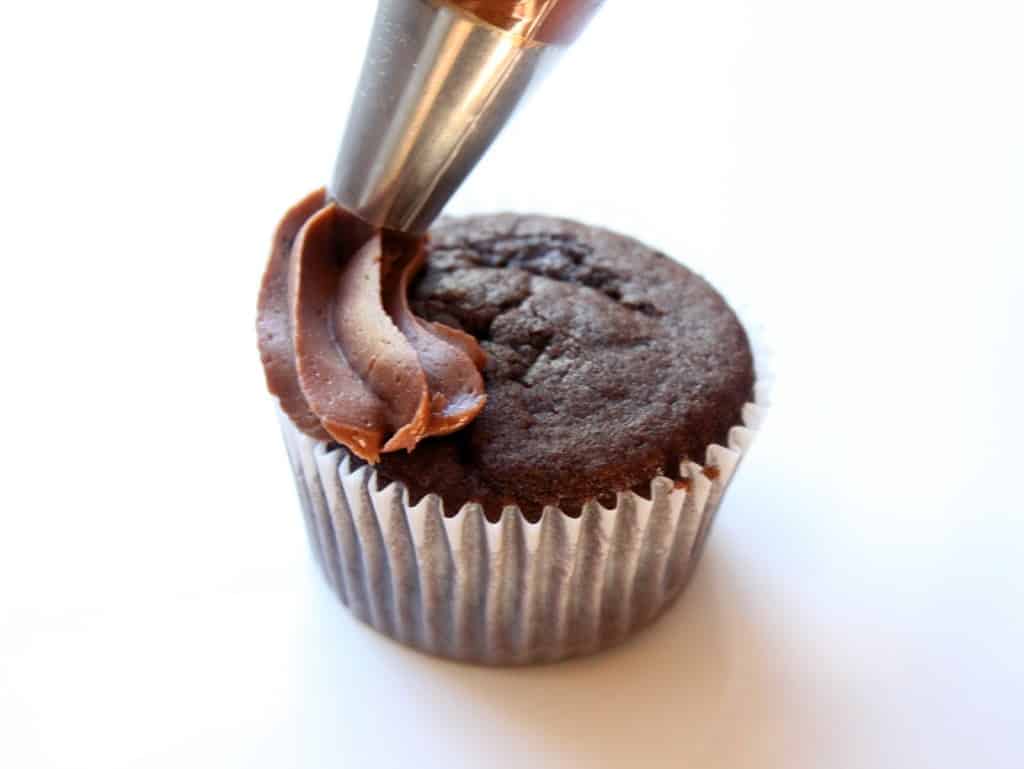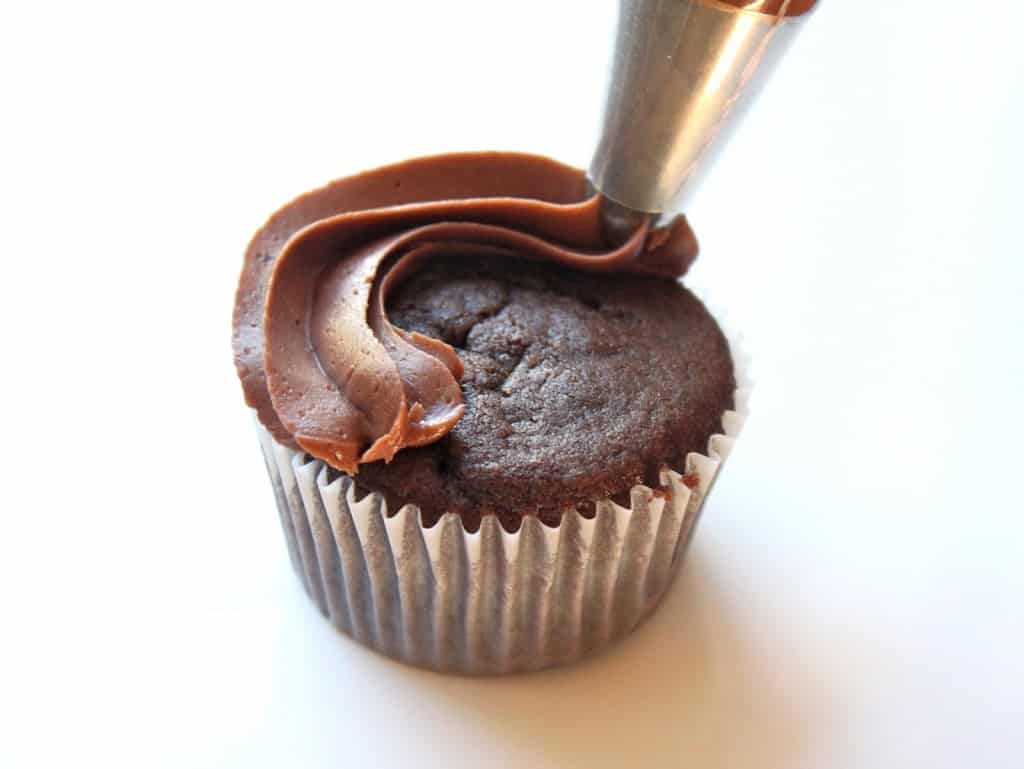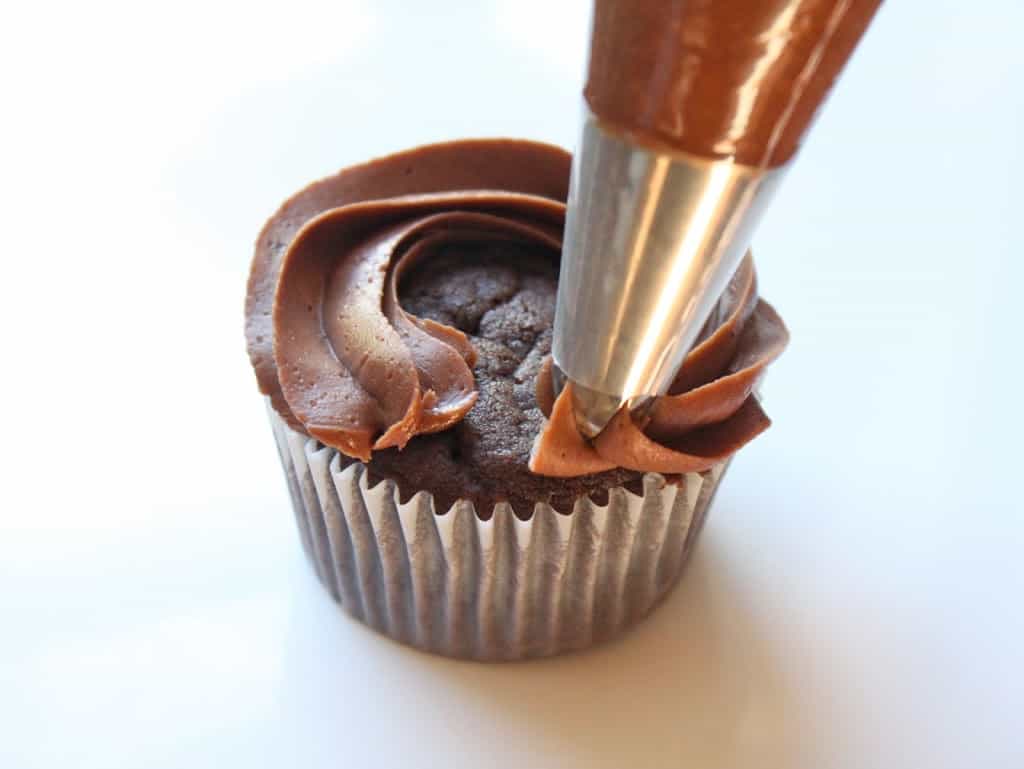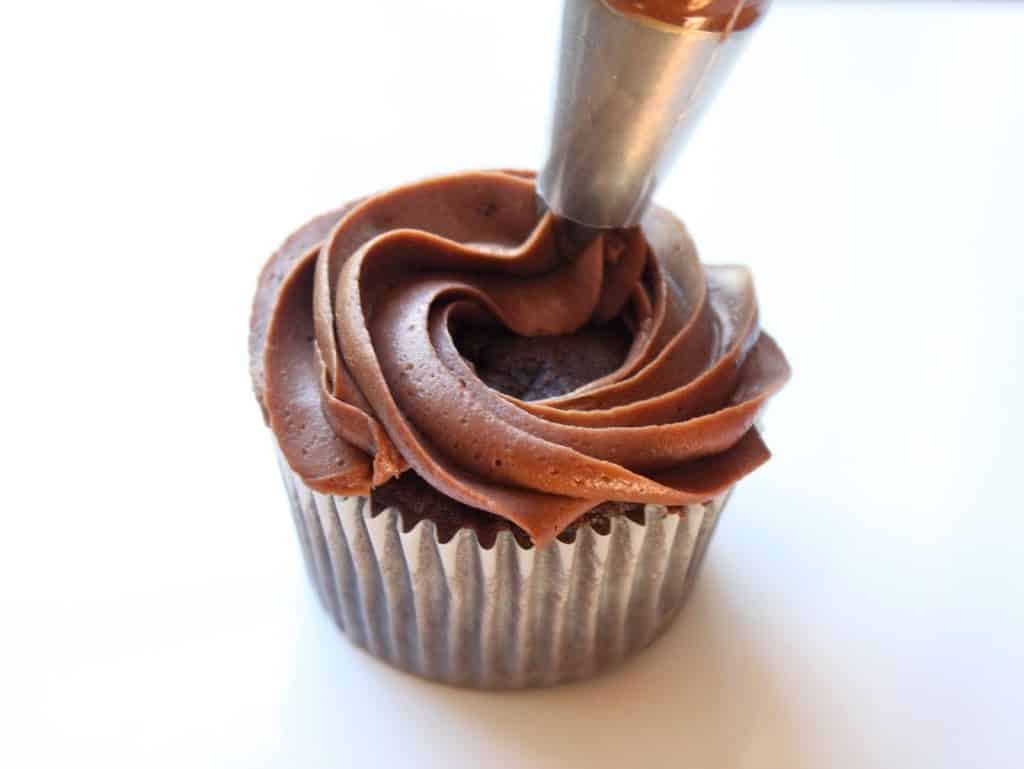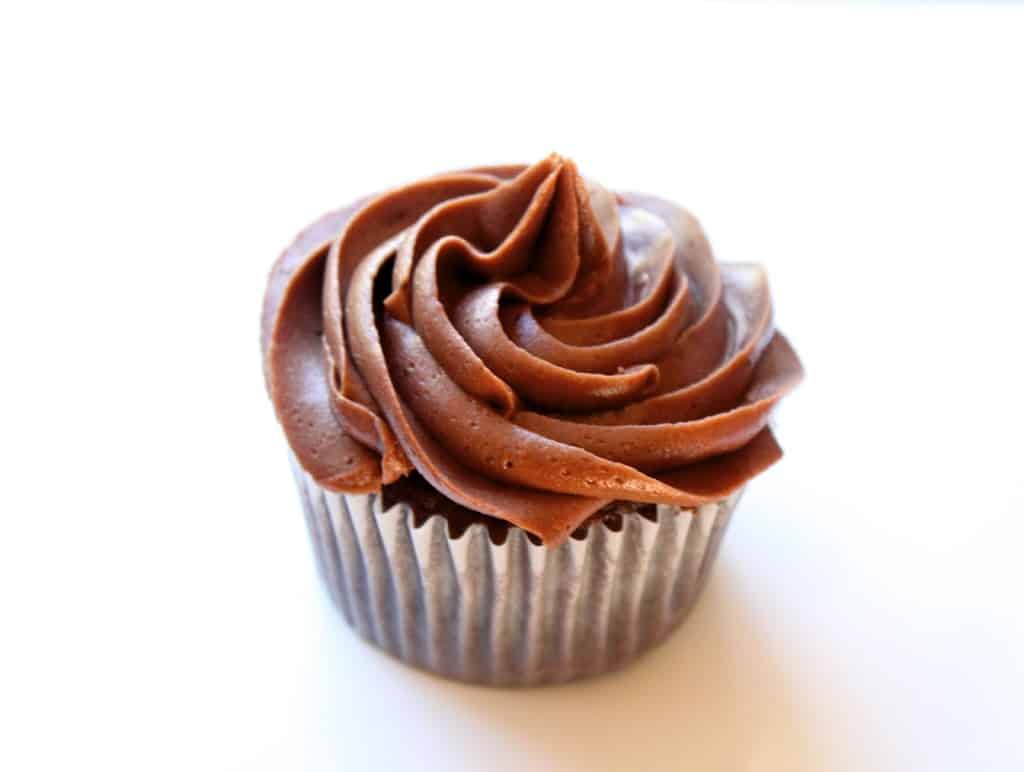 Ta dah!! Now, wasn't that easy? If it's not "perfect," don't worry, practice is all you need. My buttermilk chocolate cupcakes don't always come out exactly how I'd like, but once they're all finished, they always seem to look better!
You can add powdered sugar, sprinkles or whatever decorations you like, but I like to keep it simple. You can also just eye how much batter you put in each cupcake liner using a tablespoon, and spread the icing on top with a knife. It may not look as pretty, but I guarantee they'll taste the same!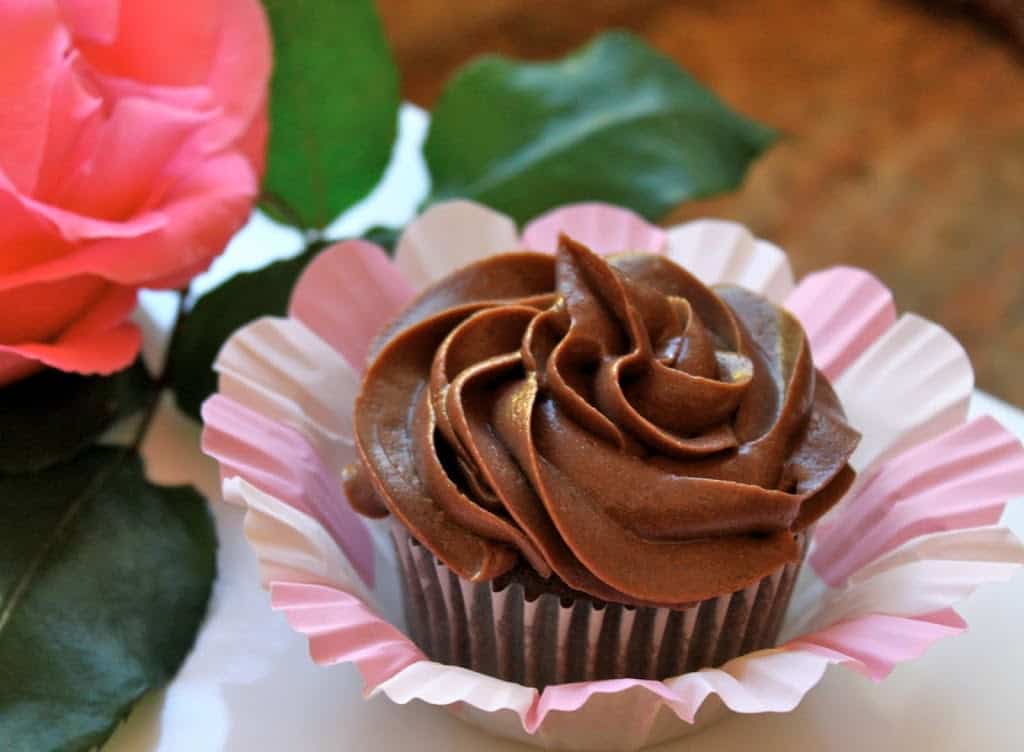 Don't miss another post! Sign up for my free subscription HERE, but make sure to look for the
Feedburner confirmation email or you'll get nothing, nada, niente and zippo in your mailbox!
(I promise not to sell or share your info, ever!)