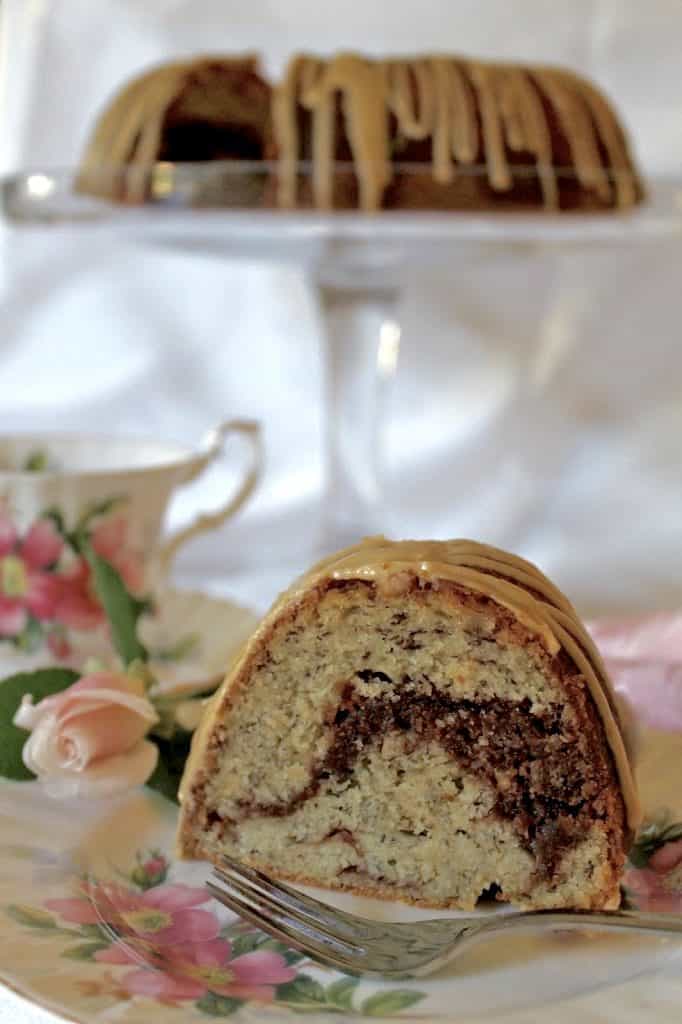 If I had to pick 10 foods to take onto a deserted island with me to eat for the rest of my life, you can bet your hazelnuts that one of those foods would be Nutella.
This post may contain Amazon affiliate links for your convenience, at no additional cost to you.
Because my mother was born in Italy, I've been lucky enough to have grown up with Nutella. In fact, I actually filled out a request card at Trader Joe's shortly after moving to California, asking them to carry Nutella, since, at that time you'd either have to go to Italy get this "food of the gods" or find some tiny Italian shop that would sell it for 10x the price it sold for in Italy. Trader Joe's was one of the first grocery store chains to stock Nutella, and shortly after that, it could be found at most every major grocery store. Am I the one responsible for Nutella's popularity in the US…hmmm…a difficult question (ha ha!) but more importantly, are you taking advantage of the fact that you no longer need to travel to Italy in order to try it?
Nutella is a chocolate-hazelnut spread which originated in Italy, and its creamy deliciousness is indescribable! My favorite way to eat it is just spread on a piece of homemade bread and eaten as an open-face sandwich (or closed if it has to travel!) Nutella is fantastic to sandwich together cookies, as a dip for fruit, such as apples and strawberries…the list is endless, however, you can cook/bake with it too!
My fellow Nutella-loving friend, Jeff, sent me a recipe over a year ago for a Banana Nutella cake, and I made it, but the recipe made a really tiny cake. I decided to double it, made a few tweaks, and baked it in a bundt pan, and the end result was, well–you can see for yourself…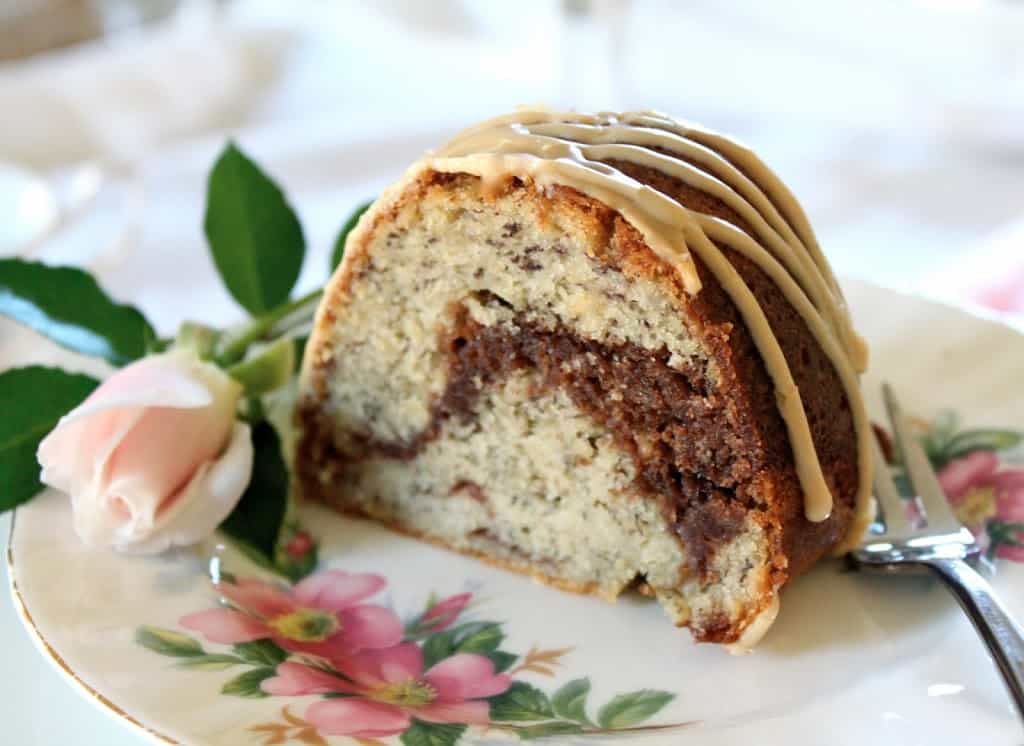 This is a very moist cake; it's not a boring, old banana bread, as it has a lovely Nutella swirl throughout. As you can see from the photos, it is unquestionably a cake you can proudly serve for dessert, or easy enough to have as an afternoon snack with a cup of tea or coffee.
Banana Nutella Swirl Bundt Cake with Coffee Icing
adapted from a recipe by Mary Bilyeu
Ingredients
2 1/4 cups (10 oz) good quality, sifted, all purpose flour
1 tsp baking soda
1 1/2 tsp baking powder
pinch of salt
1 1/2 sticks (6 oz) butter
3/4 cup (4 oz) sugar
1/4 cup (1 1/2 oz) brown sugar
2 eggs
1 1/2 cups (12 oz) mashed ripe bananas
1/2 cup (4 oz) greek yogurt
4 tbsp buttermilk
4 (heaped) tbsp. Nutella
Coffee Icing
1 cup (2 oz) confectioner's (powdered) sugar
2 to 3 tbsp coffee or espresso
Preheat oven to 350º F (175º C) and grease and flour a bundt pan.
Sift flour,  baking soda, baking powder, and salt into bowl and set aside. In large mixing bowl, cream together butter and both sugars for a few minutes until light and fluffy, then add eggs and continue to mix.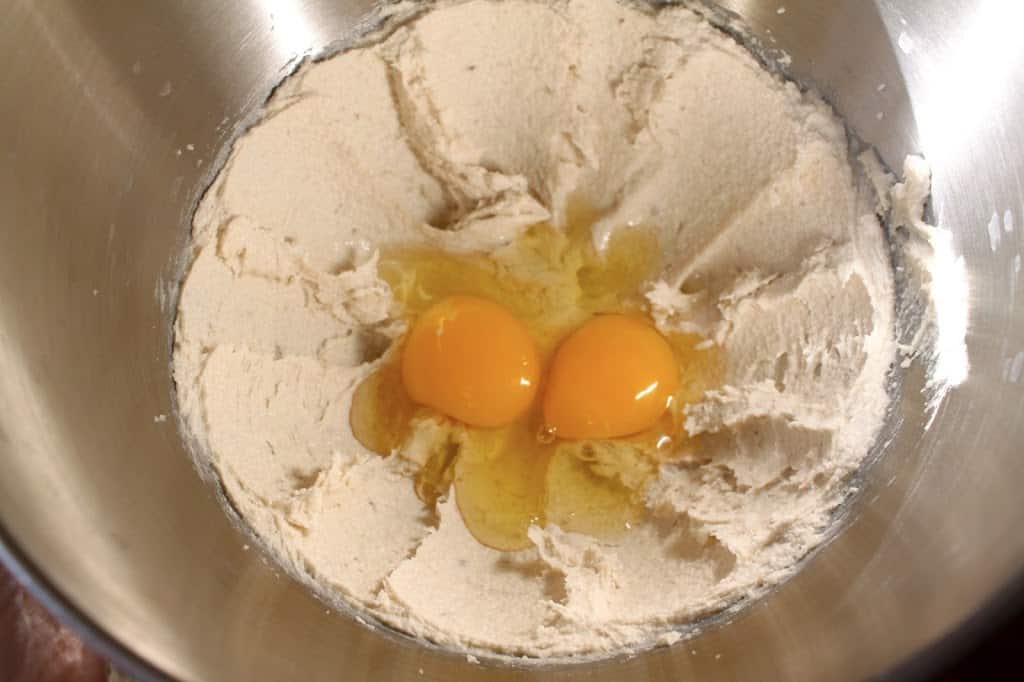 Next, add mashed bananas, yogurt and buttermilk and mix well.
Add dry ingredients, and stir until combined.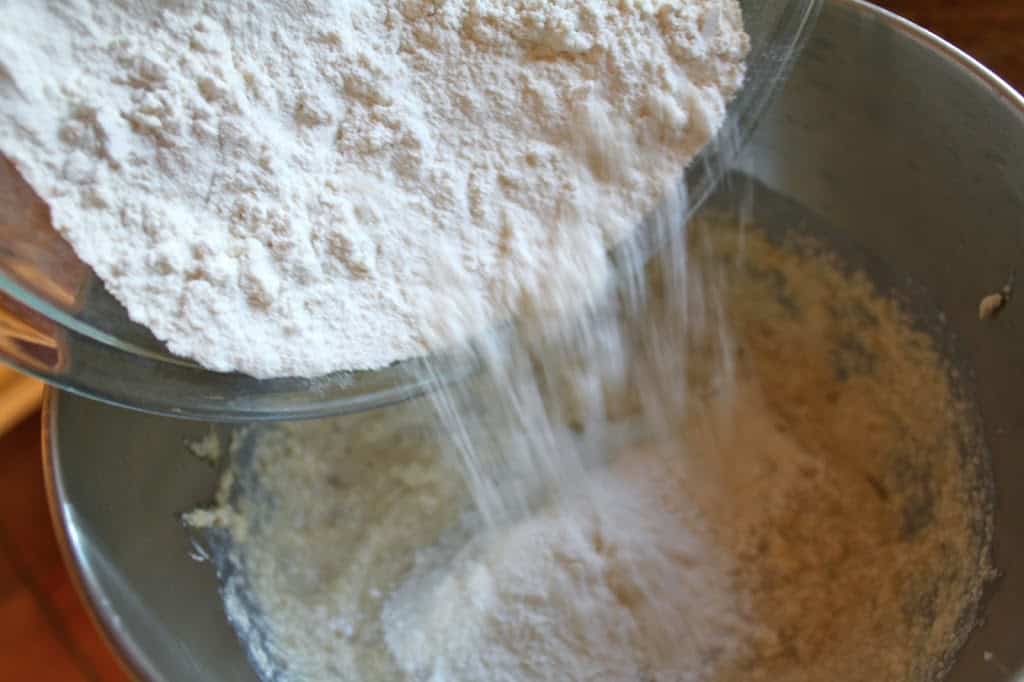 Remove about 2 cups of the mixture and place in a small bowl. Stir in the Nutella until evenly mixed.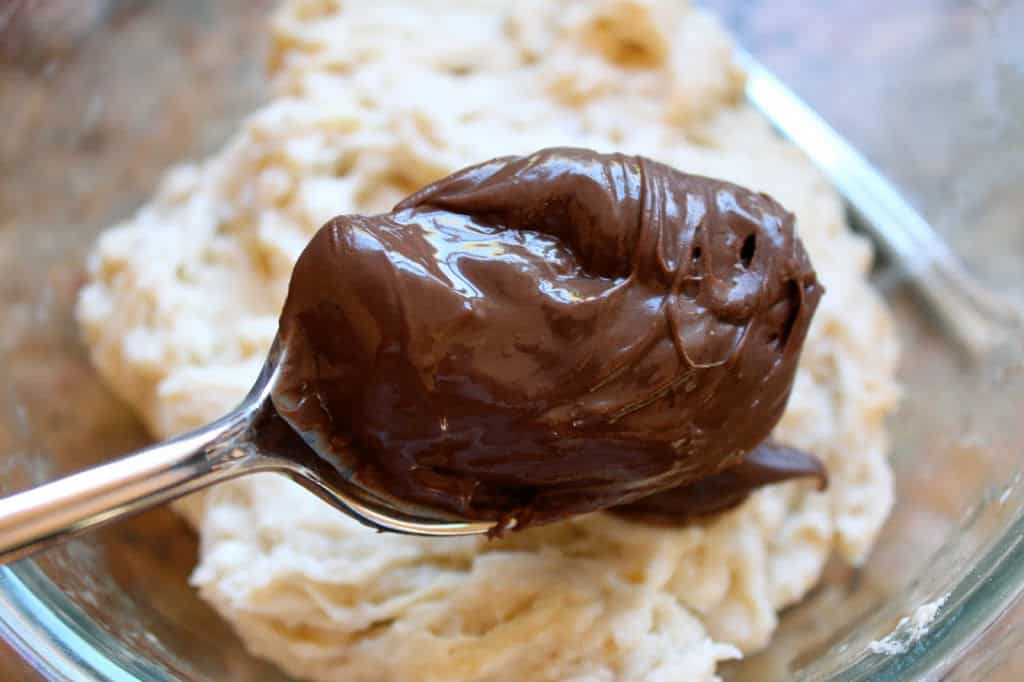 Place about one third of the white batter into the prepared bundt pan, then top with the entire bowl of Nutella mixture, and finish putting the rest of the white batter on top.
(Optional: place some crushed hazelnuts in the bottom of the pan, if desired)
With a knife, make a swirling pattern into the batters. I went around twice.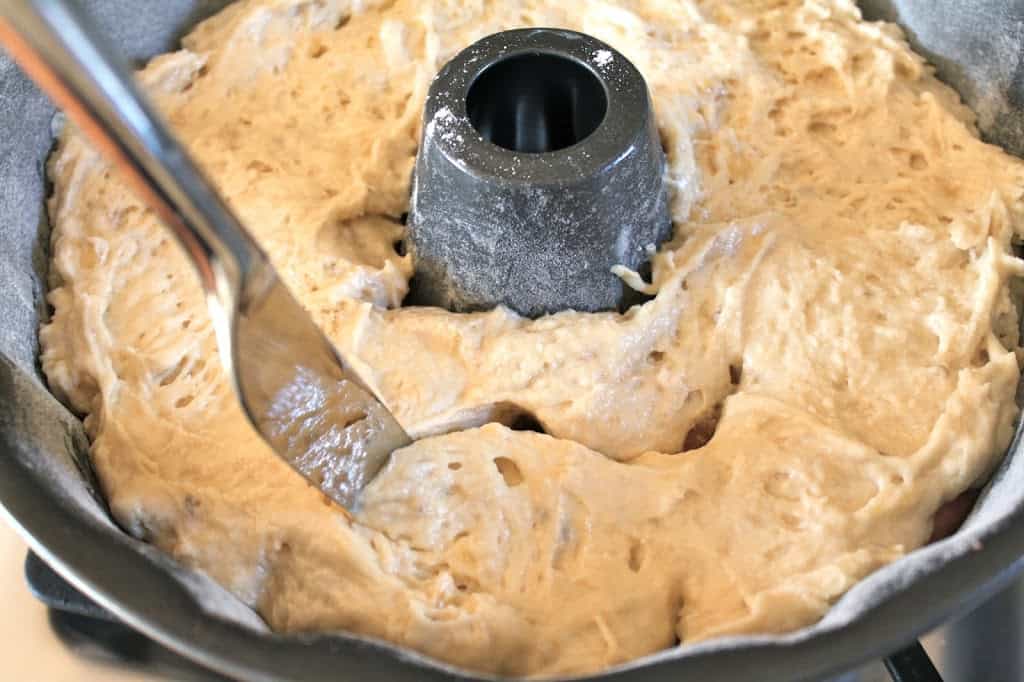 Place into prepared oven, and bake for 50 to 60 minutes or until tester comes out clean.
After about 10 minutes, remove cake from pan and place on cooling rack.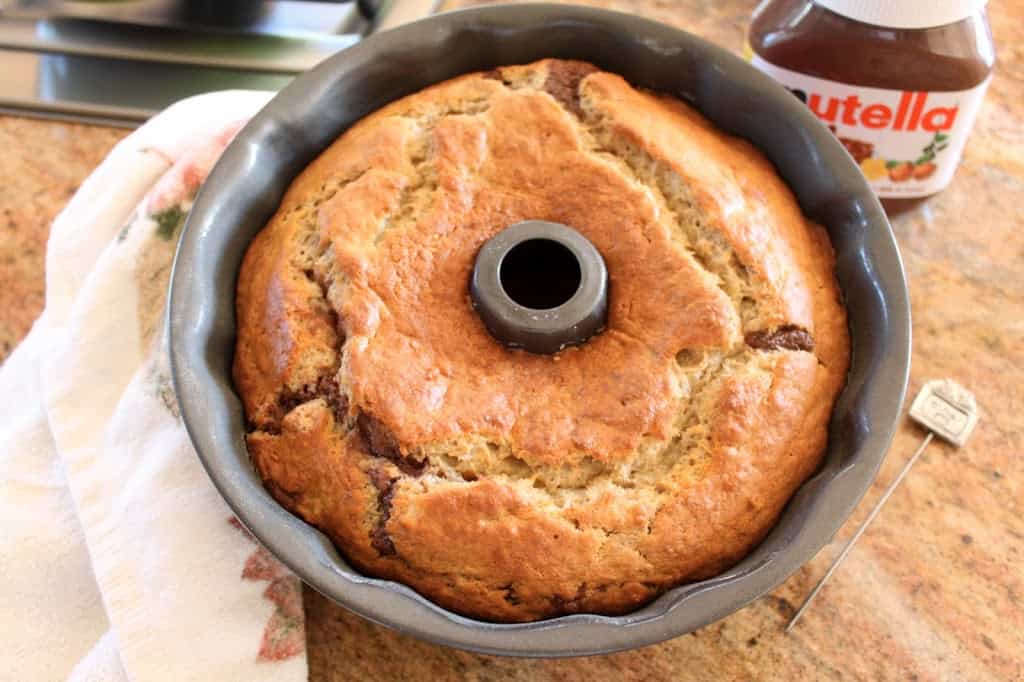 Meanwhile, place confectioner's sugar and coffee into a small bowl and mix together until a thick, but runny consistency is reached, which will drizzle down the cake, without running off completely.
Drizzle icing onto cake when completely cooled.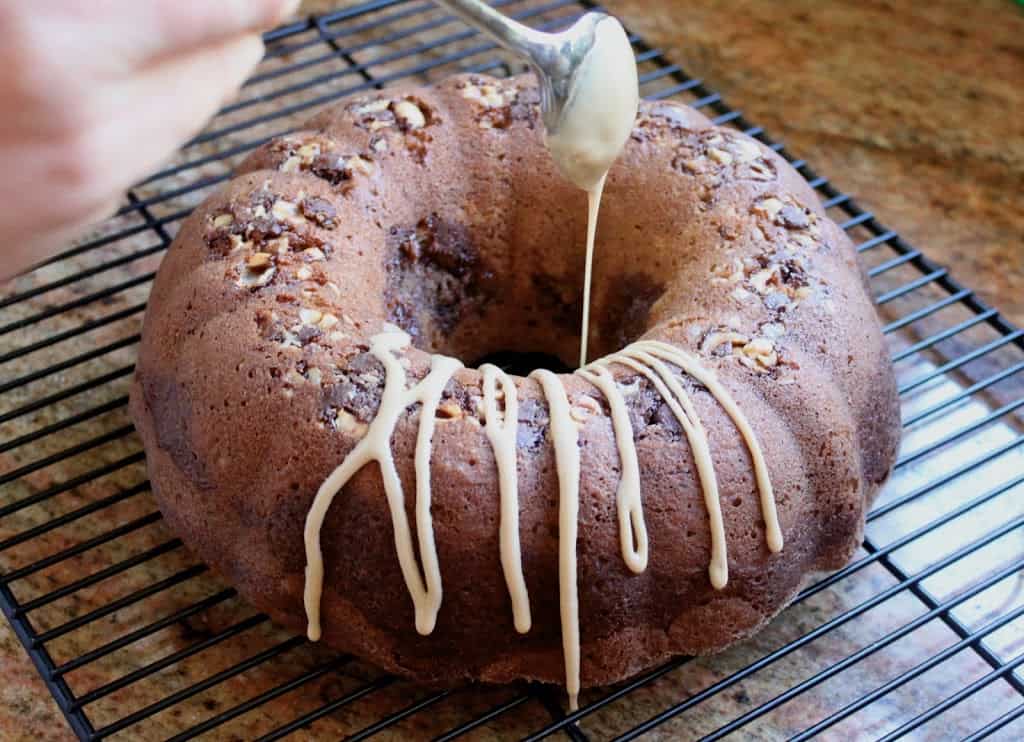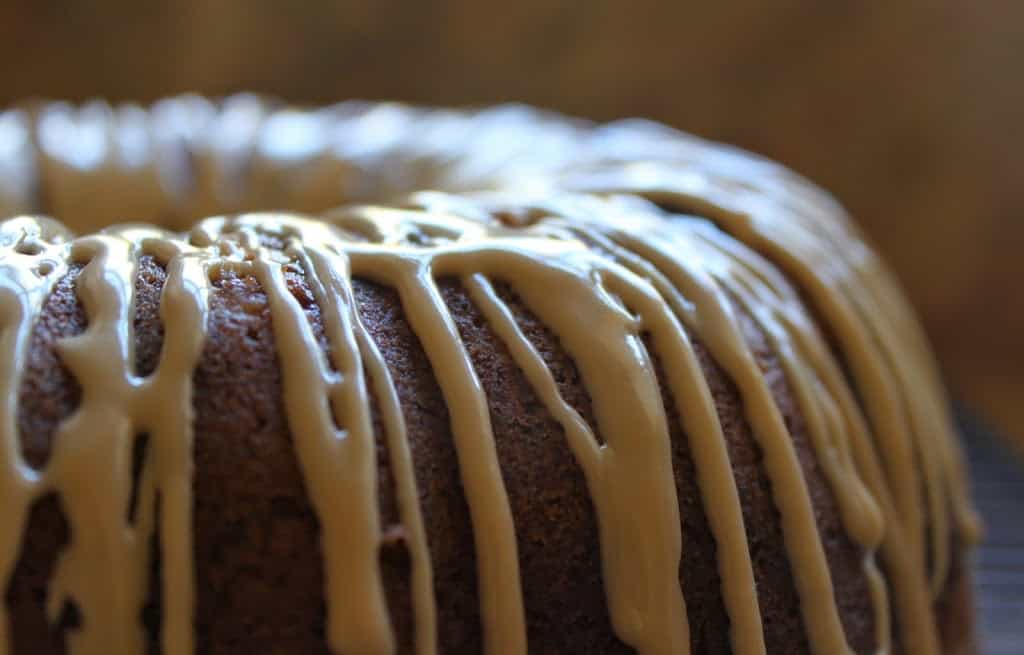 Let icing set, then serve.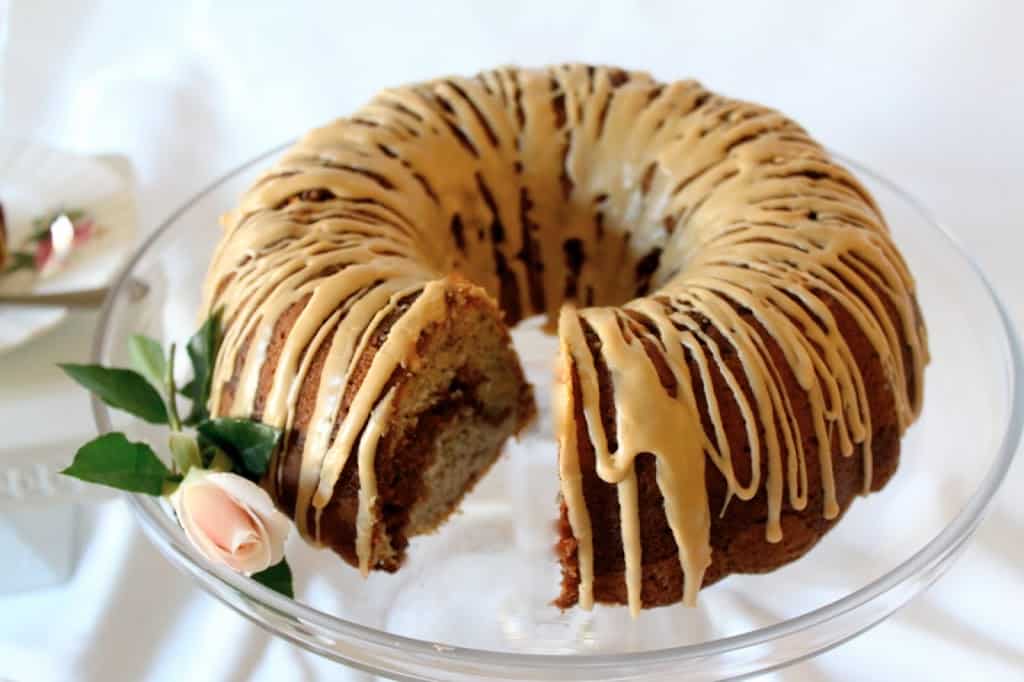 Don't miss another post! Sign up for my free subscription HERE, but make sure to look for the
Feedburner confirmation email or you'll get nothing, nada, niente and zippo in your mailbox!
(I promise not to sell or share your info, ever!)