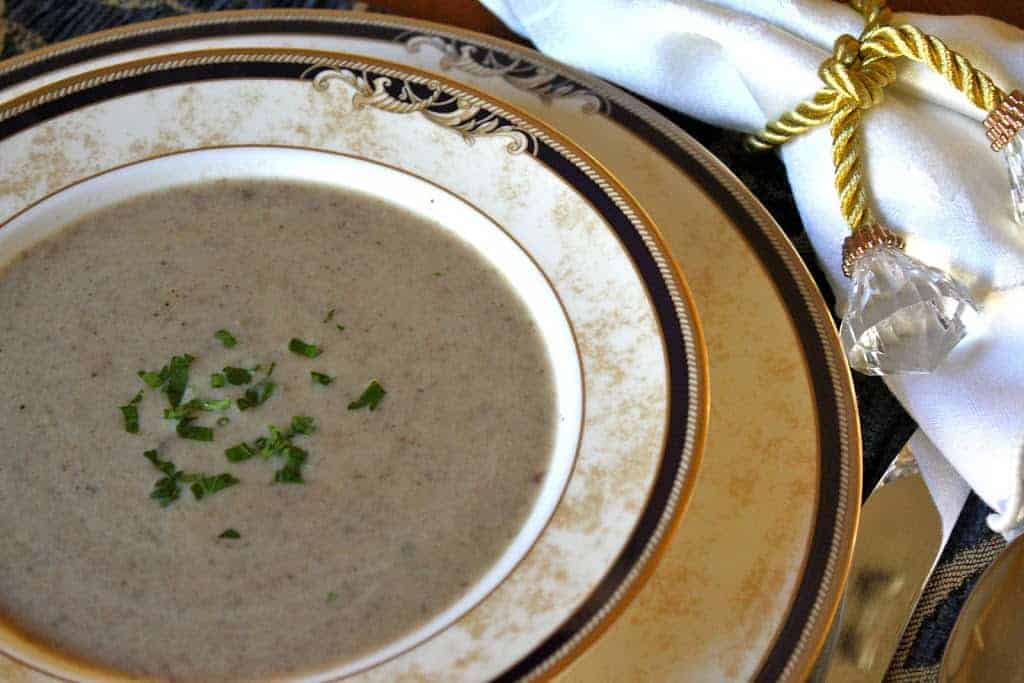 I don't know about you, but the few days after a big holiday meal, and during our cooler California days of winter, there's nothing I enjoy more than a bowl of homemade soup.
It's so easy to make so many different kinds of soup, sometimes it's hard to decide which one to make. I love almost all soups, but one recipe I make most often, is a cream-of-(insert name of vegetable here,) such as Cream of Broccoli, or Cream of Mushroom. This is misleading as one need not even use cream in these soups to have them taste "creamy."
Here is a delicious and simple "Cream of Mushroom" soup which has a minimal amount of cream, because I use 'half-and-half' or sometimes, even milk. Of course, cream always tastes the best, but if you are more health conscious, you won't miss much flavor by turning down the calories of the dairy ingredients in this recipe. You can use any combination of mushrooms you like, but just make sure to use fresh, not canned.
Cream of Mushroom Soup
recipe by Christina Conte
serves 4 to 6
Ingredients
1 oz butter (1/4 stick) butter
3 tbsp olive oil (plus one more tbsp)
1 clove of garlic
1 large onion, or 4 to 6 shallots, diced
2 large stalks of celery, chopped
12 oz (2 cups) chopped mushrooms (such as white or crimini)
2 oz (3/4 cup) dried Shitake mushrooms, soaked in boiling water for 5 minutes
40 oz (5 cups) chicken broth (or water, with 2 tsp. of 'Chicken Better than Bouillion')*
1/2 cup (4 oz) half and half, or whole milk (or 1/3 cup (3 oz) heavy cream)
salt and black pepper
freshly minced parsley to garnish
*use vegetable stock for a vegetarian version of this soup
Place the butter and oil in a large pot and saute the onion or shallots, celery and garlic until softened. Add the soaked Shitake mushrooms and all but 1/2 cup (optional-see rest of recipe) of the chopped white/crimini mushrooms and saute over medium high heat for about 5 minutes.
Add the broth (or water/bouillion mixture) and bring to a boil, then lower the heat and simmer for about 15 minutes.
Meanwhile, saute the remaining chopped mushrooms in a tablespoon of olive oil until they just begin to brown. Add a little sprinkle of salt and pepper. (If you do not want pieces of mushroom in the soup (i.e. if you want a completely smooth soup), skip this step and just saute all the mushrooms in the first step.)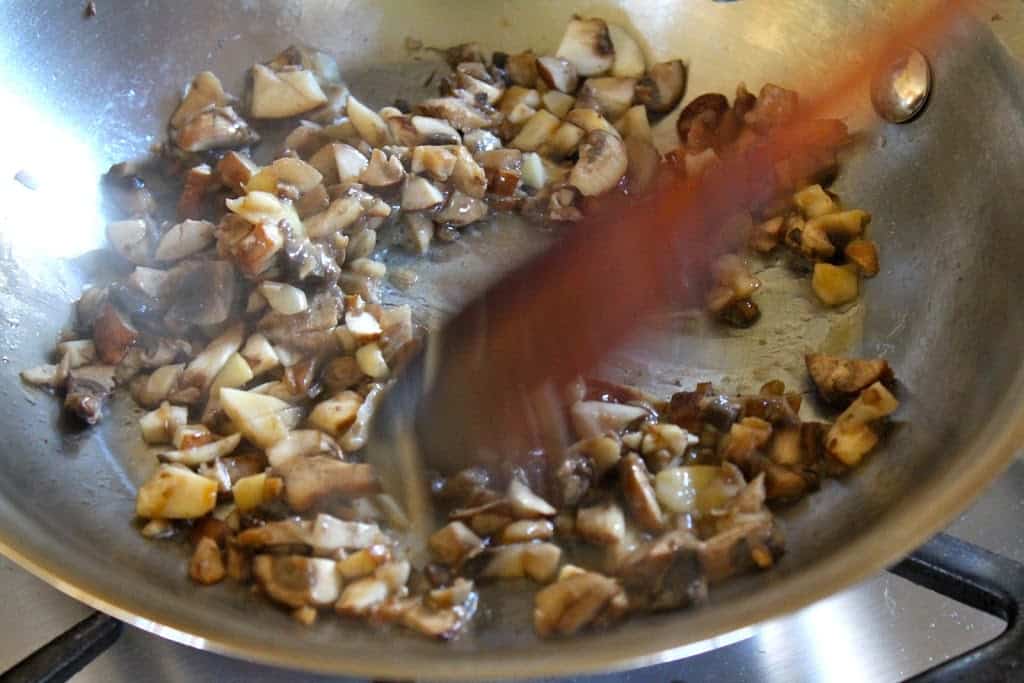 Check the soup for salt, adding if needed, then remove from heat and blend with an immersion blender until smooth (or place in a blender, then return to the pot.)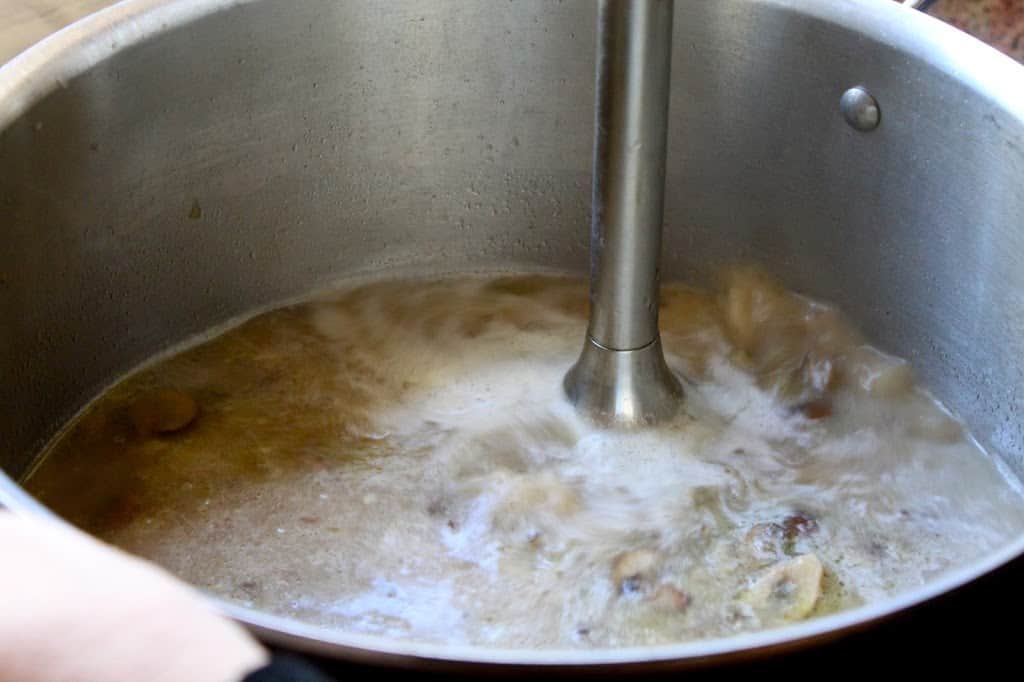 Next, add the half and half, or whatever dairy product you are using, the sauteed mushrooms, ground black pepper and stir well.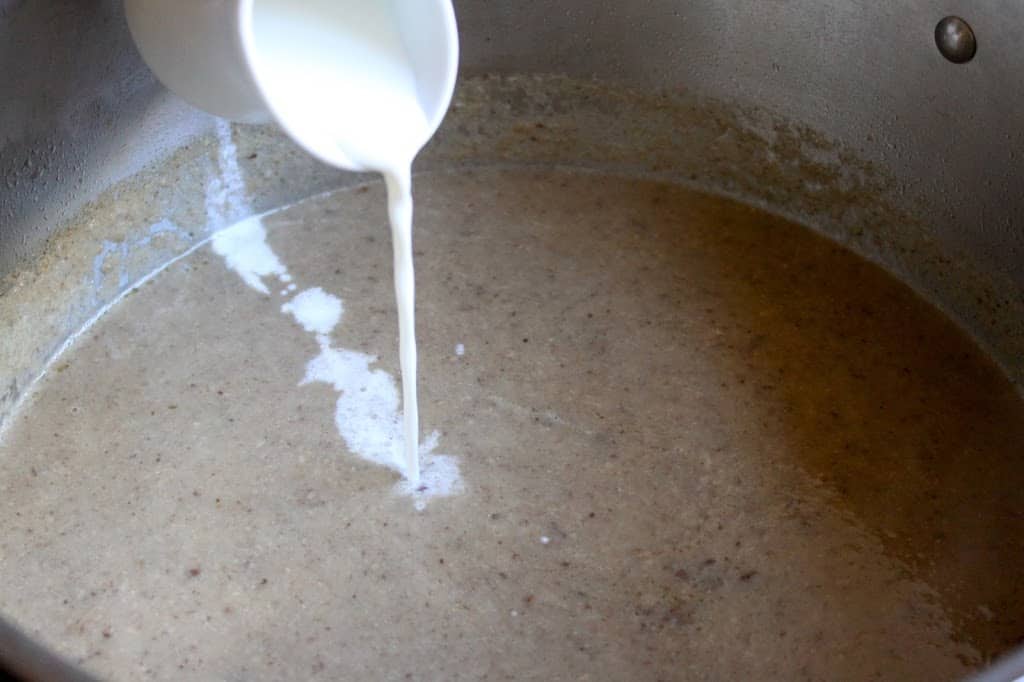 Serve immediately, topped with some chopped, fresh parsley.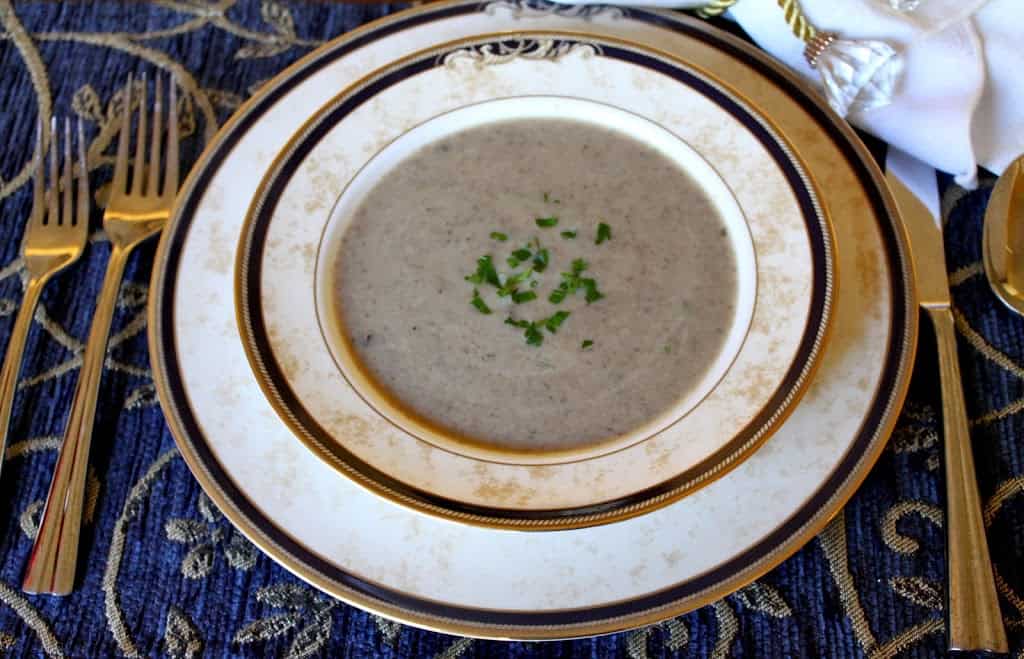 Don't miss another post! Sign up for my free subscription HERE, but make sure to look for the
Feedburner confirmation email or you'll get nothing, nada, niente and zippo in your mailbox!
(I promise not to sell or share your info, ever!)