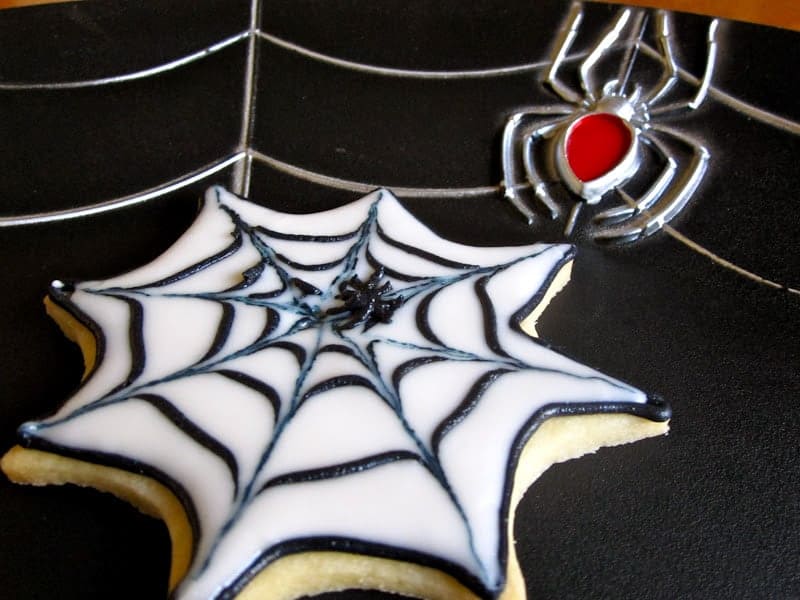 I just make a batch of simple sugar cookies and decorate with piping bags, and plastic condiment bottles (work great for filling in spaces!)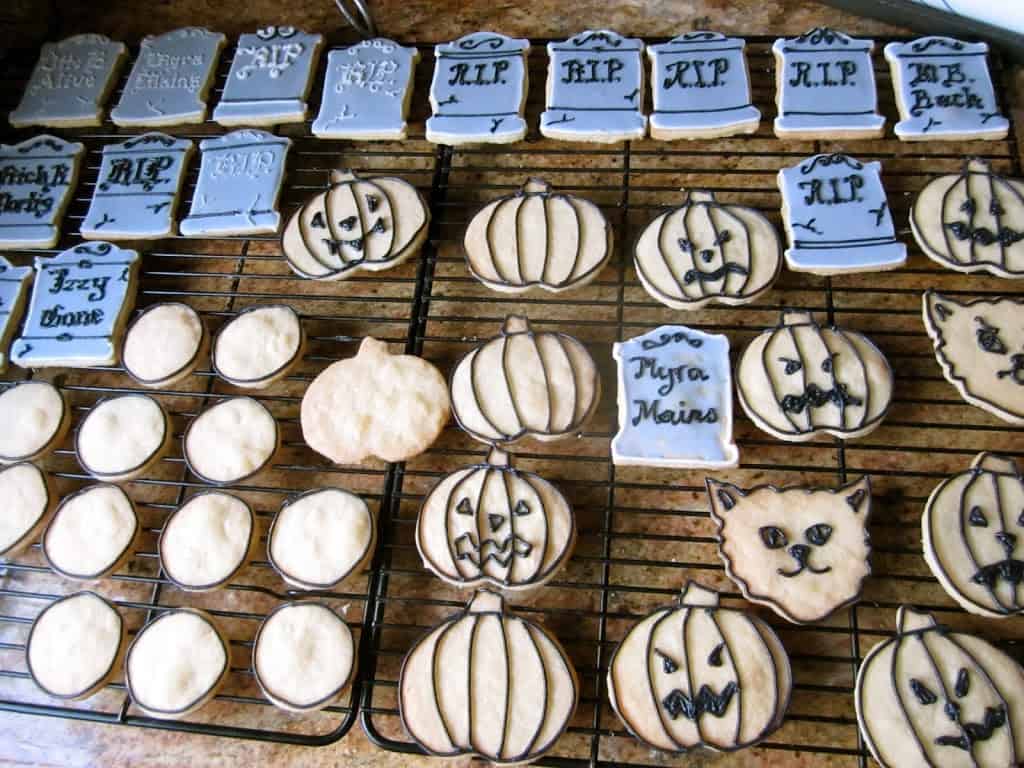 I use buttercream in the piping bags to outline the cookies and runny icing in the bottles.
Runny icing = confectioner's sugar mixed with water or milk to a runny consistency, so it flows nicely filling in the cookie spaces, but not too thin that it runs out of the lines, mixed with the colors of your choice.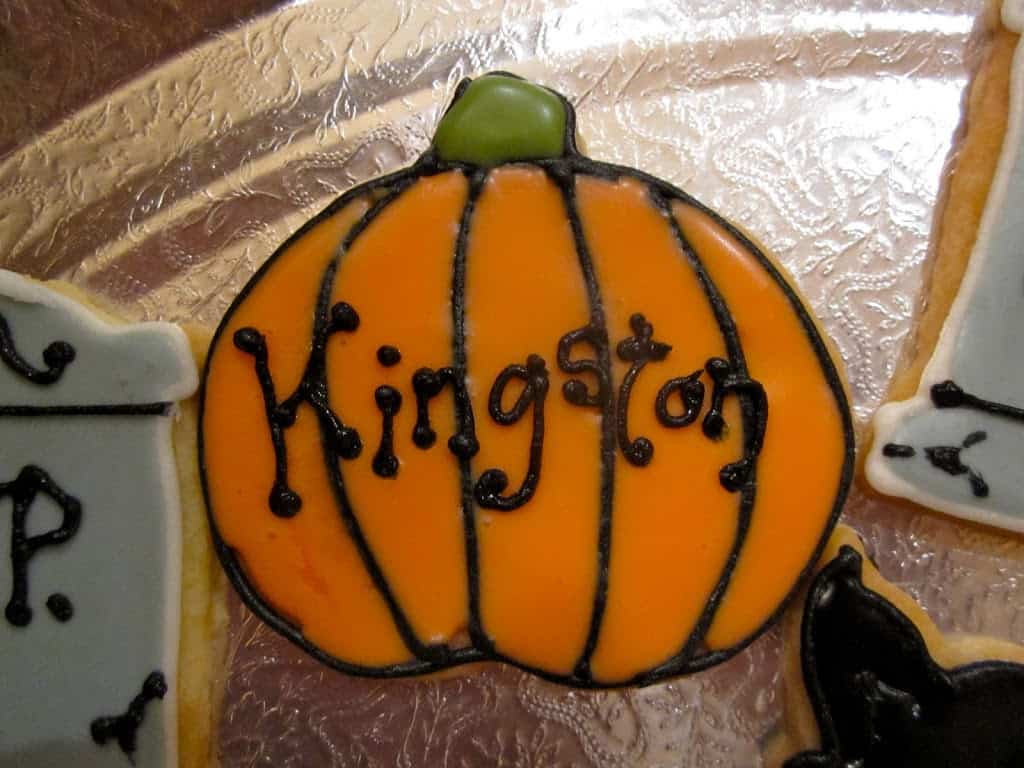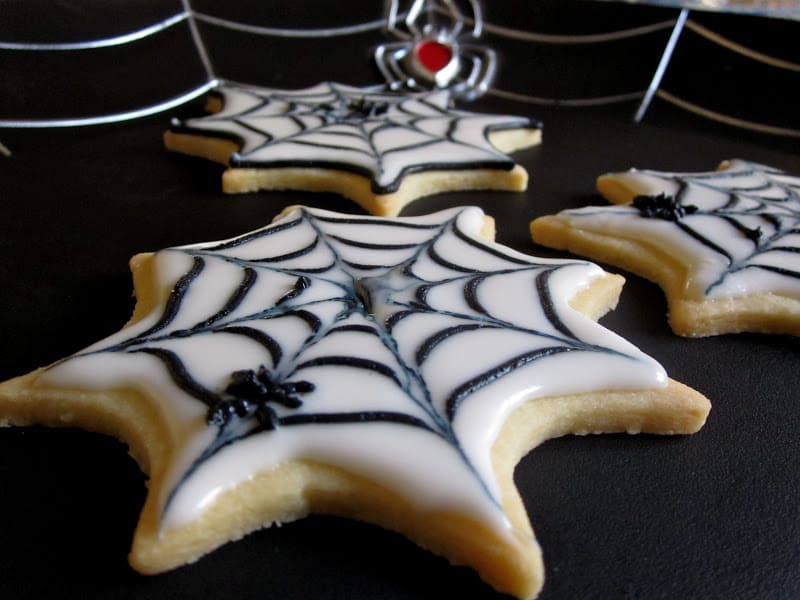 Easy spider web cookies can also be made on plain round cookies, no special cookie cutters necessary!
Gravestone cookies.
 Hope you have fun decorating cookies!
HAPPY HALLOWEEN!