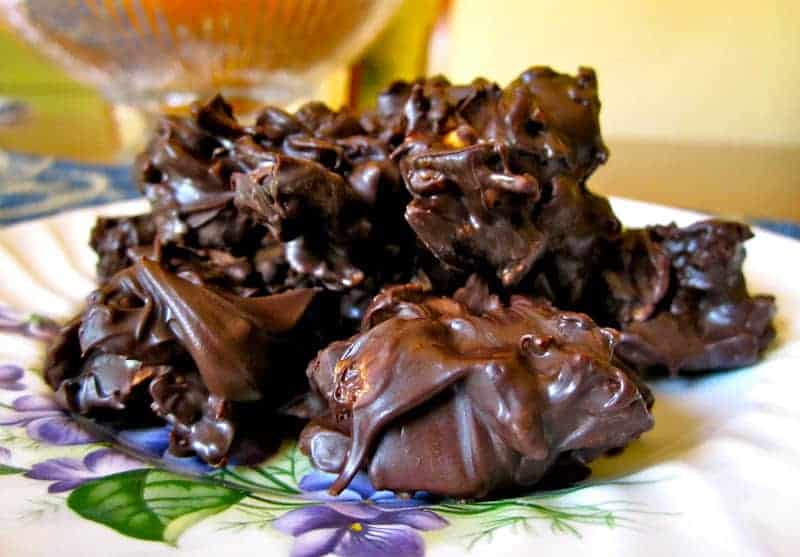 As many of you know, I was born in Scotland, and with that came growing up with some of the best candies (sweeties) in the world! (I'll take on anyone who wants to argue that point!)
One of my favorites has always been Cadbury's Crunchie, otherwise known as "puff candy," "honeycomb," or "cinder toffee."
In the US, I've seen it sold as "Sea Foam" but the chocolate it's coated in, is not Cadbury's, but some waxy version of "chocolate." So although the candy center is good, the chocolate makes it disappointing.
Australia also has it's own version called "Violet Crumble" and it's been so long since I've had one, I can't compare it to Cadbury's (help me out here, Lisa!)
On a recent visit to England, I discovered a new Crunchie item called "Crunchie Rocks" and fell in love! It's pieces of Crunchie, and corn flakes, coated in Cadbury's chocolate.
I recently finished a bag, and as I often do with non-homemade food, thought to myself, "Why can't I make these?"  Well, I've attempted to make "puff candy" before and failed, but I did have some bars of Crunchie on hand, as well as corn flakes and some really good quality dark chocolate! Ooooh…I liked that idea.
Now those of you who are in the UK can go buy Crunchie Rocks whenever you feel like it, but the rest of us aren't quite so lucky. My brain goes mad with the possibilities of this recipe: you can mix any chocolate bar pieces with corn flakes, or even rice krispies and cover it in a favorite chocolate and make your own personalized candy!
I know I'm going to be experimenting!!
I was so delighted with this version, that I may even try making the homemade "puff candy" again!
Homemade "Crunchie Rocks" Chocolates
2 Crunchie Bars (or 5 oz of Sea Foam or Honeycomb candy)
3/4 cup (1 oz) corn flakes
1 cup (7 oz) good quality milk or dark chocolate, whatever you prefer
Break the candy into small pieces.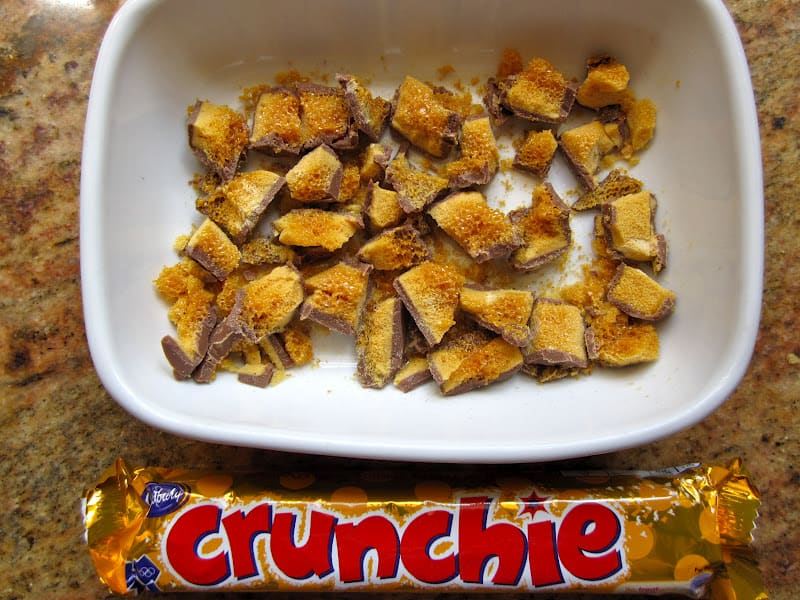 Place in a bowl with the corn flakes.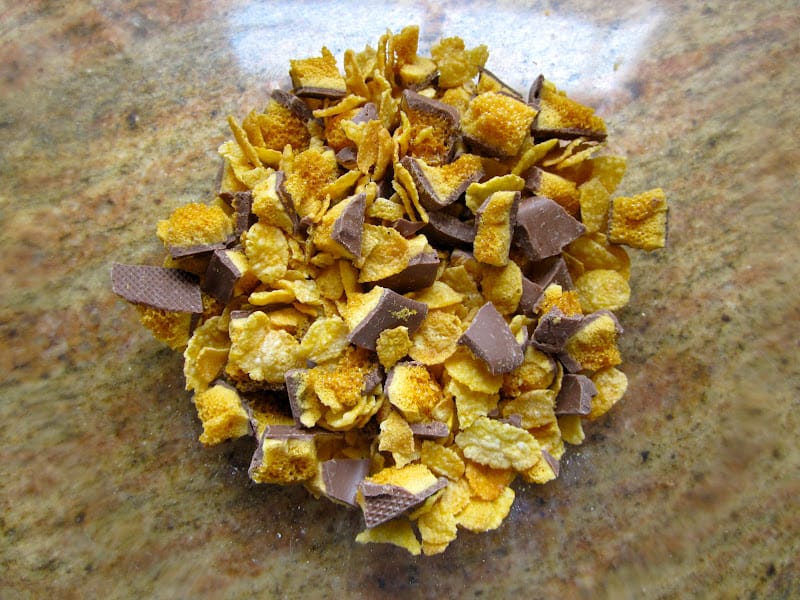 Then melt the chocolate in the microwave or over a double-boiler, and pour onto the candy and corn flakes.
Stir gently until you can no longer see pieces of candy or flakes.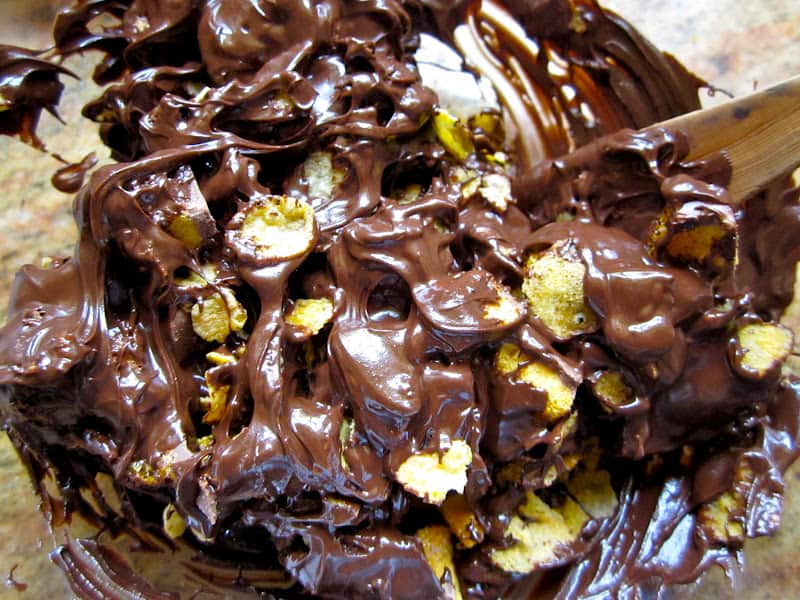 Drop onto paper lined baking sheet, by teaspoonful or tablespoonful, depending on how big you want the candies.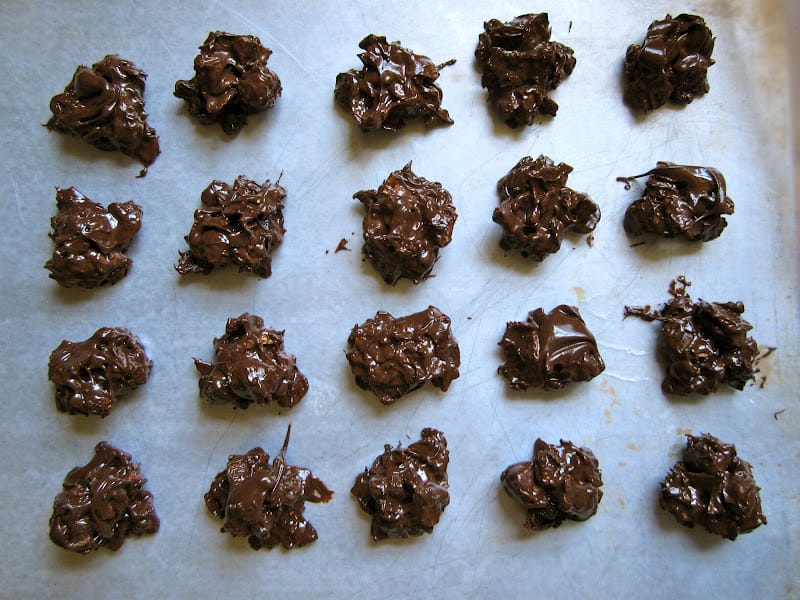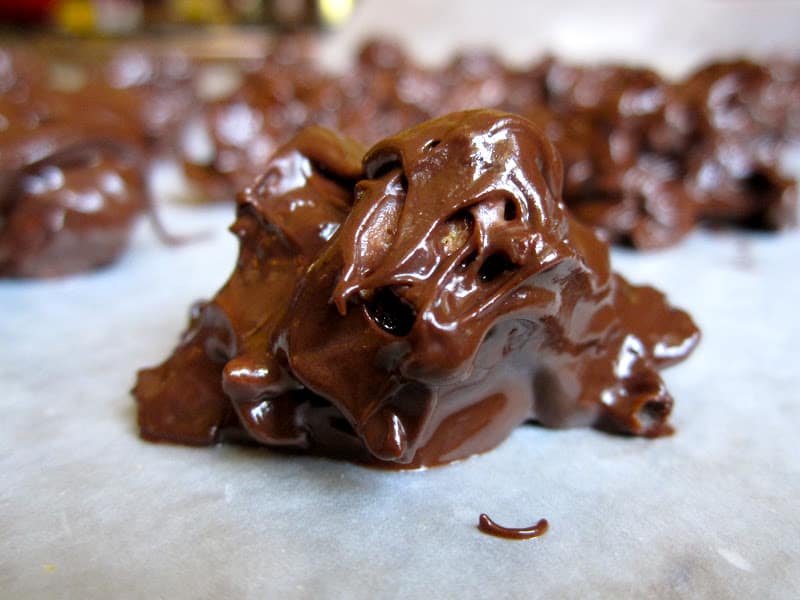 Place in fridge for about 20 minutes or until hard.
Remove from paper and place in an airtight tin, (but not before you sample at least one and bite into all that chocolate, crunchy deliciousness!!)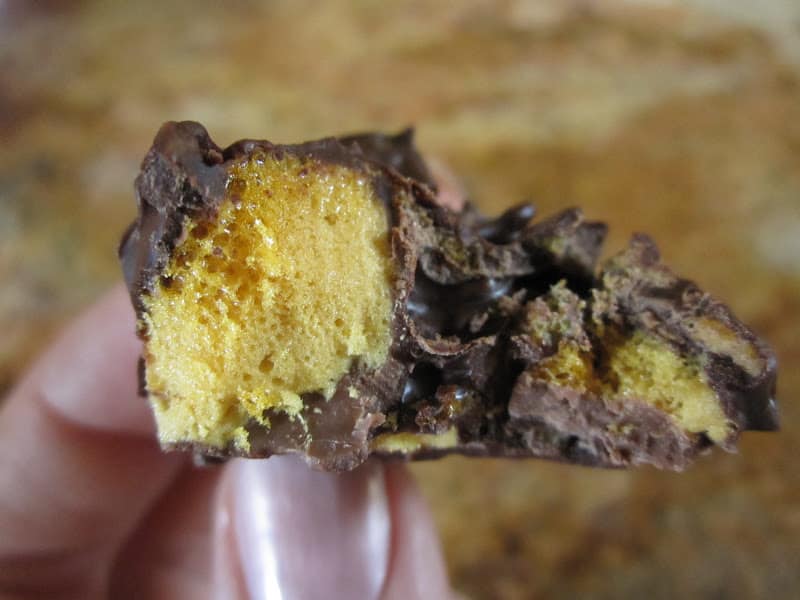 I can guarantee these won't last long!
They also make fantastic gifts, especially during the winter holidays!
Don't miss another post! Sign up for my free subscription HERE, but make sure to look for the
Feedburner confirmation email or you'll get nothing, nada, niente and zippo in your mailbox!
(I promise not to sell or share your info, ever!)