There are only a few things in life which bring the kind of joy as when one hears "Chocolate Mousse"  (and I'm not talking about the Scottish kind, which would be a mouse made of chocolate!)  Dreamy and decadent are the two most fitting adjectives for this dessert…it is light, fluffy and silky smooth, yet when made with good quality chocolate, the texture takes a back seat to flavor.
One big reason I really love this recipe is because there are no raw eggs. No egg whites are used in this recipe, and yolks end up being cooked by the hot sugary liquid.
Please don't be afraid to try making this dessert as it is quite forgiving if you aren't a natural born gourmet chef! It really looks harder than it is, and if you follow my simple, step by step directions, you will be thinking you are a gourmet chef!  A candy thermometer will help, but is not a necessity.
Here's something my daughter learned:  this is similar to how gelato is made, so if you put it in the freezer, you end up with a delicious frozen ice cream dessert! This is actually her preferred way of eating this dessert.
As for me, I'm on the fence: I love it both ways.
So when I have a bowlful, I eat half then freeze the rest–that way I can have my mousse and eat my ice cream too!
Dreamy & Decadent Chocolate Mousse
Serves approximately 6
(4 oz servings)
Ingredients
2 cups (16 oz) whipping cream (heavy cream)
5 egg yolks
1 cup (8 oz) good quality chocolate, like Green & Black's (broken into pieces, or chips)
1/2 cup (4 oz) sugar
2 tbsp water
chocolate shavings or sprinkles to decorate (optional)
First, melt the chocolate at 50% power or the defrost setting in the microwave,  or over a double boiler. Make sure to use a dry bowl as any water can ruin the chocolate.
Next, whip the cream until thick, but not too stiff.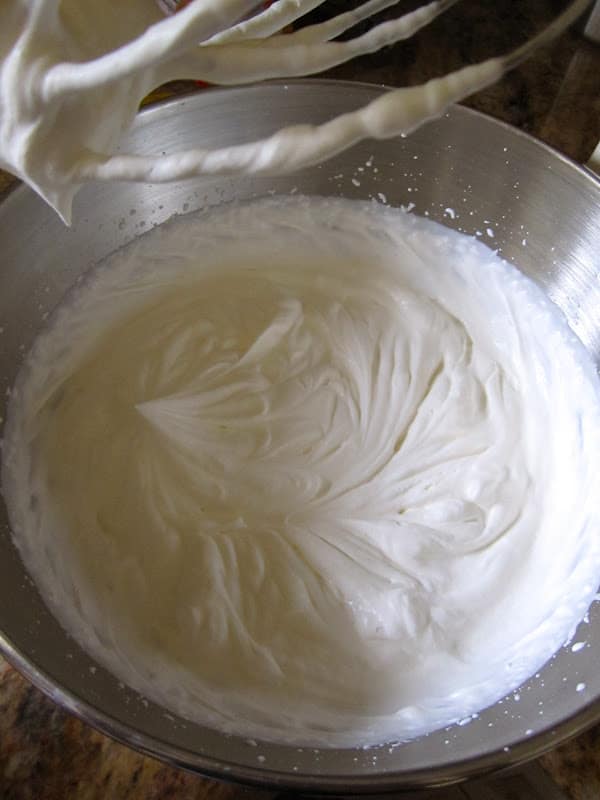 See, this is easy so far right?
Now, whip the egg yolks until very pale and thick. If using a hand mixer, this will take about 5 minutes, but if using a stand mixer, it should be ready in about 3 minutes.
Leave the mixer as is, as we'll be coming back to it soon.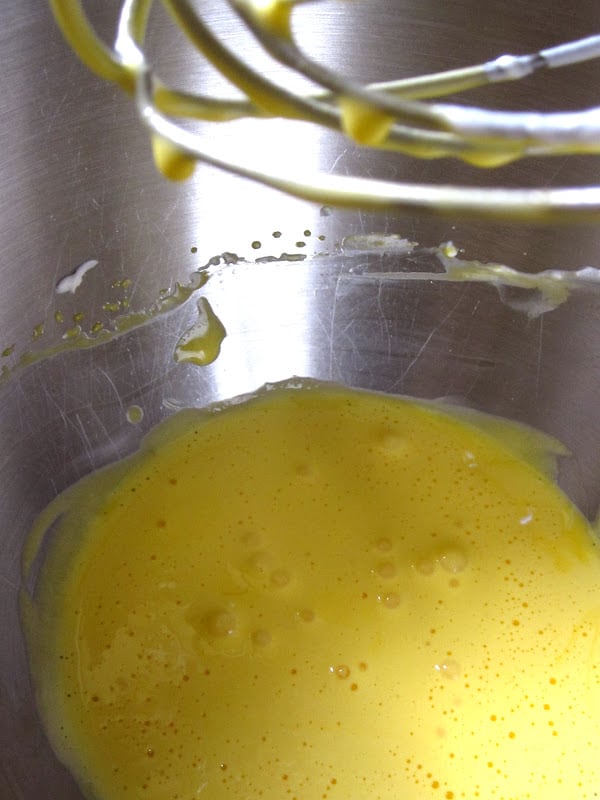 Now put the sugar and water in a small pot and bring to a boil.
Simmer over medium heat until the liquid reaches 245ºF (118ºC) or until a drop of liquid forms a ball in a glass of ice water.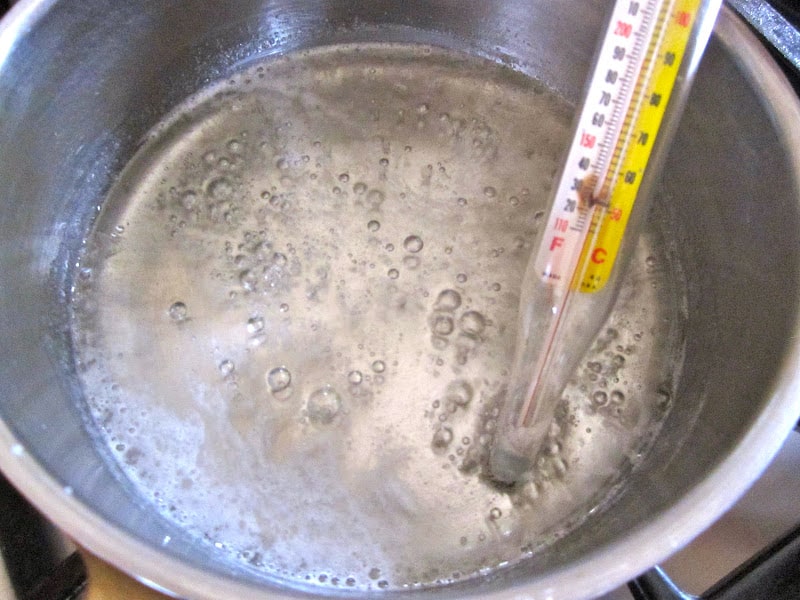 Next, pour the hot liquid slowly and CAREFULLY into the thick egg yolks while beating them. Continue beating for about 2 minutes.
There you go! The hardest part is done!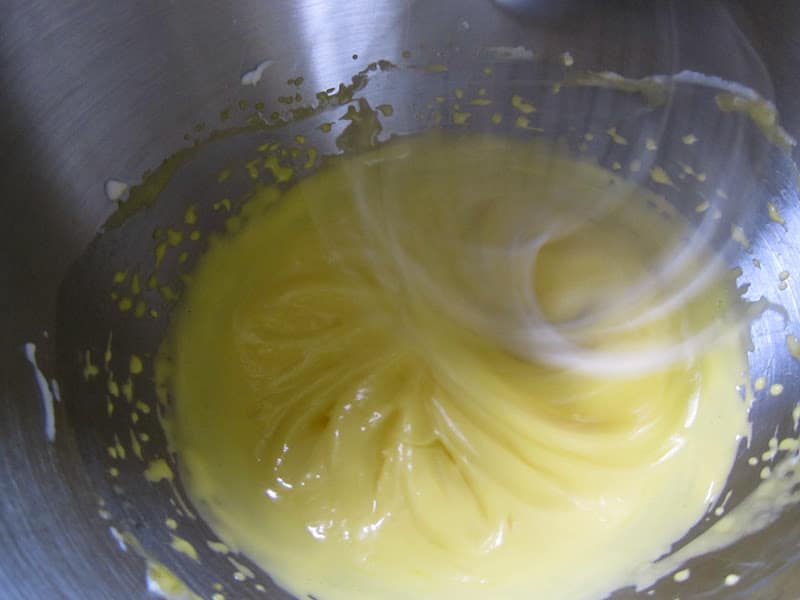 Pour in the melted chocolate…
and continue beating until well mixed.
Remove from mixer, and with a spatula, add the whipped cream.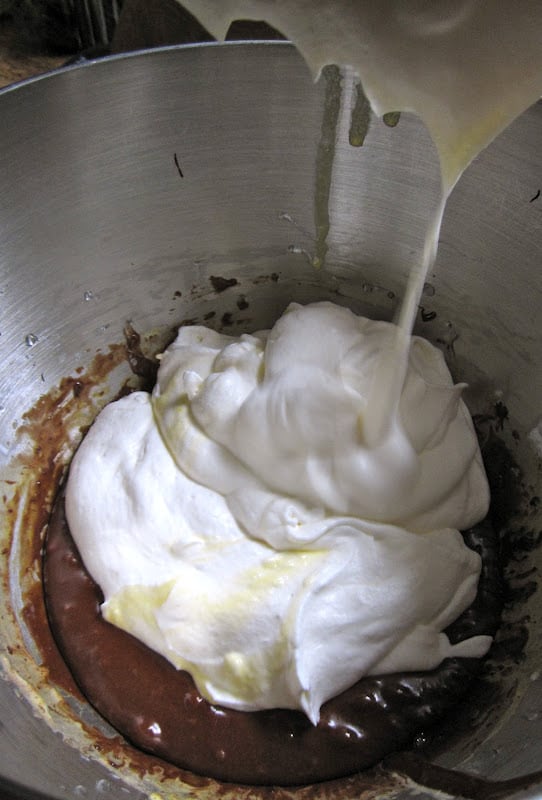 With the spatula, fold in the cream.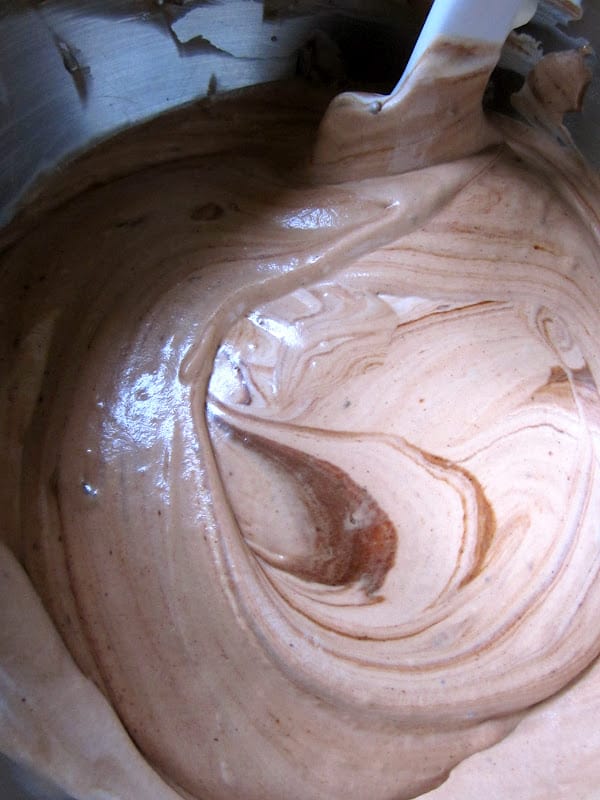 When there is no marbling left, spoon into serving dishes and refrigerate or freeze until ready to serve (at least 2 hours.)
You did it!!! See, I told you it wasn't difficult!!
This is a fabulous make ahead dessert, as you can just pull it out of the fridge or freezer, sprinkle some chocolate shavings on top, and serve.
 Mmmm….
Don't miss another post! Sign up for my free subscription HERE, but make sure to look for the
Feedburner confirmation email or you'll get nothing, nada, niente and zippo in your mailbox!
(I promise not to sell or share your info, ever!)