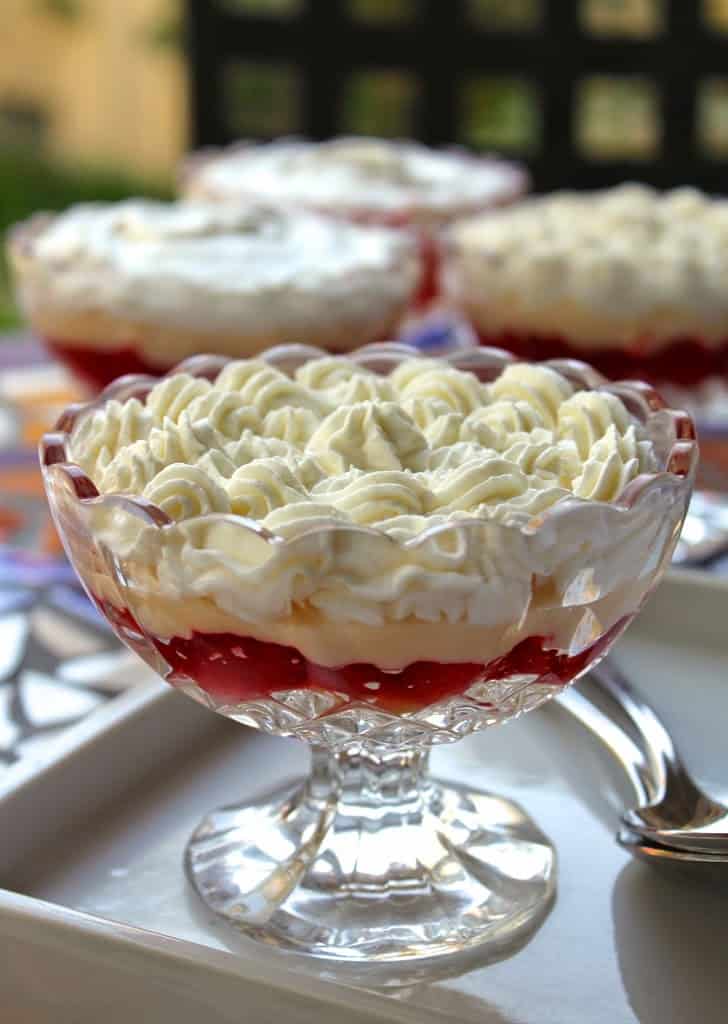 If you ever want to have an easy, impressive, make ahead dessert; or have some leftover cake (usually from trimming the top off), this is a great idea.  It is important to use clear cups, bowls, glasses, etc. when making any kind of trifle as the point is to be able to see the layers. Authentic English trifle includes bananas (which I prefer not to put in my trifle,) and the gelatin is poured in over the cake whilst still in liquid form. Here's myversion…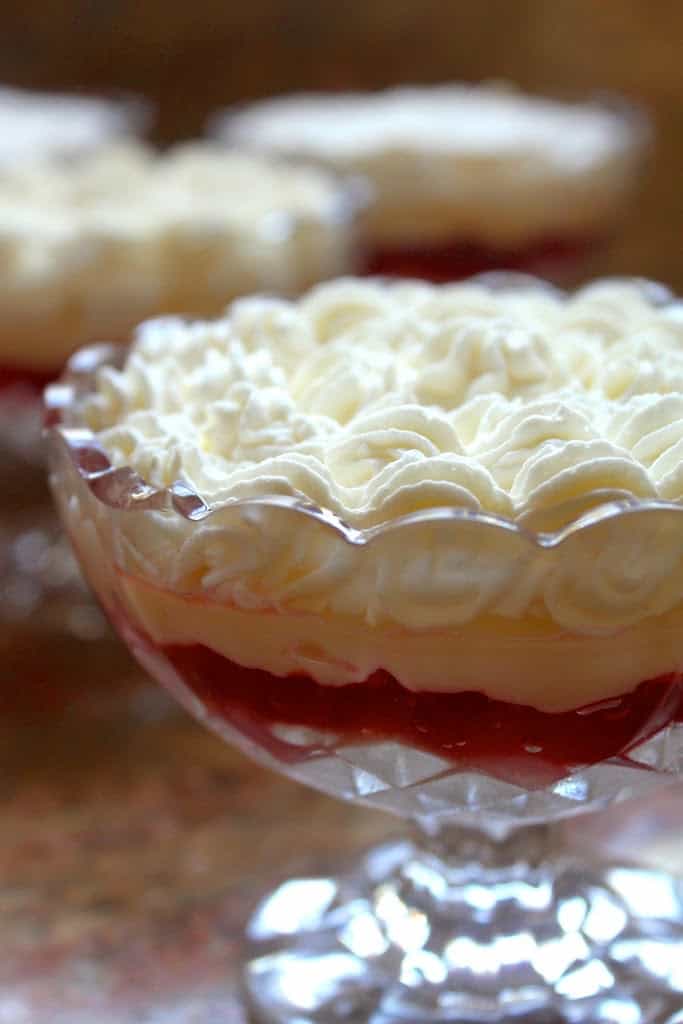 Christina's Individual English Trifles
Ingredients
leftover yellow or pound cake, broken into small pieces
Sherry (Harvey's Bristol Cream) or your favorite liqueur
one 15 oz can of mixed fruit cocktail in juice
one 4 serving packet of flavored gelatin, prepared as directed (your choice of flavor)
custard, not yet set, at room temperature
freshly whipped cream
Place the cake in the bottom of the cup or bowl and sprinkle with Sherry.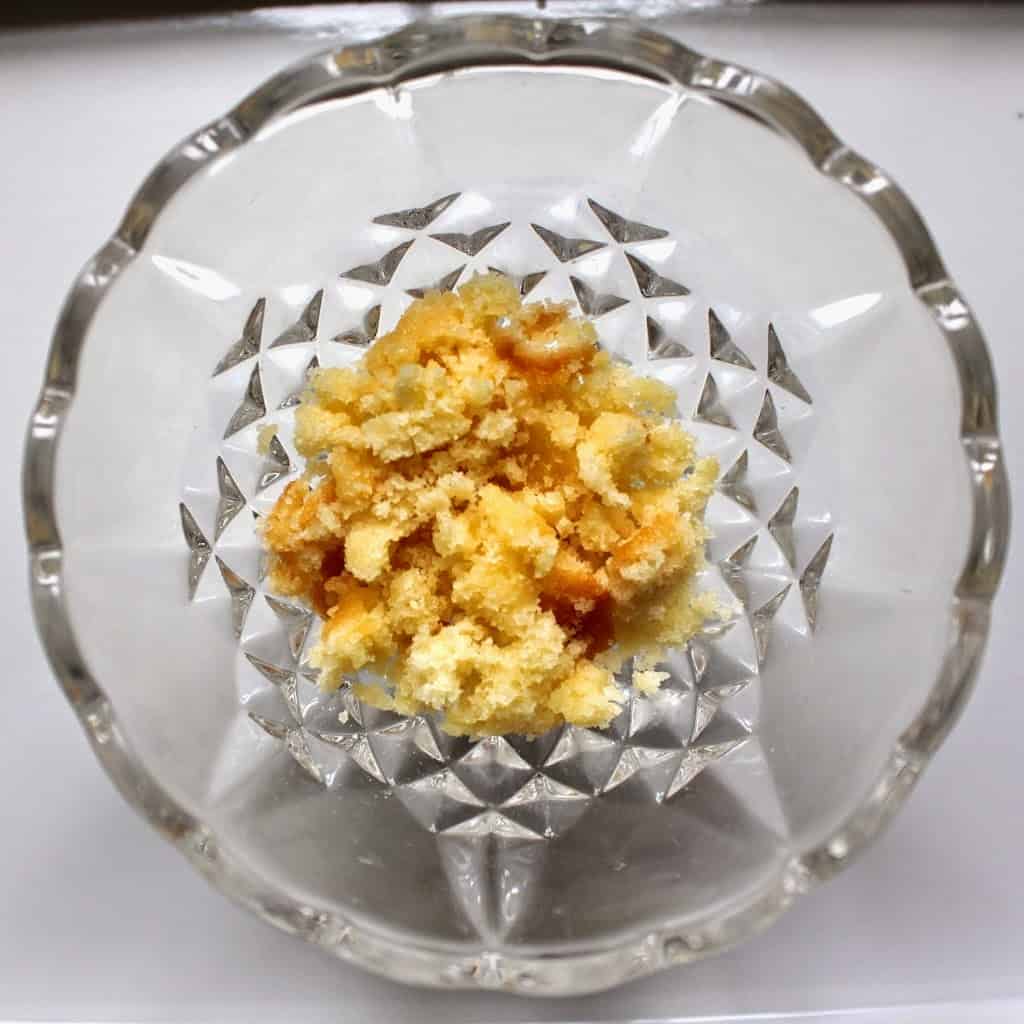 Next, add some fruit cocktail with a little juice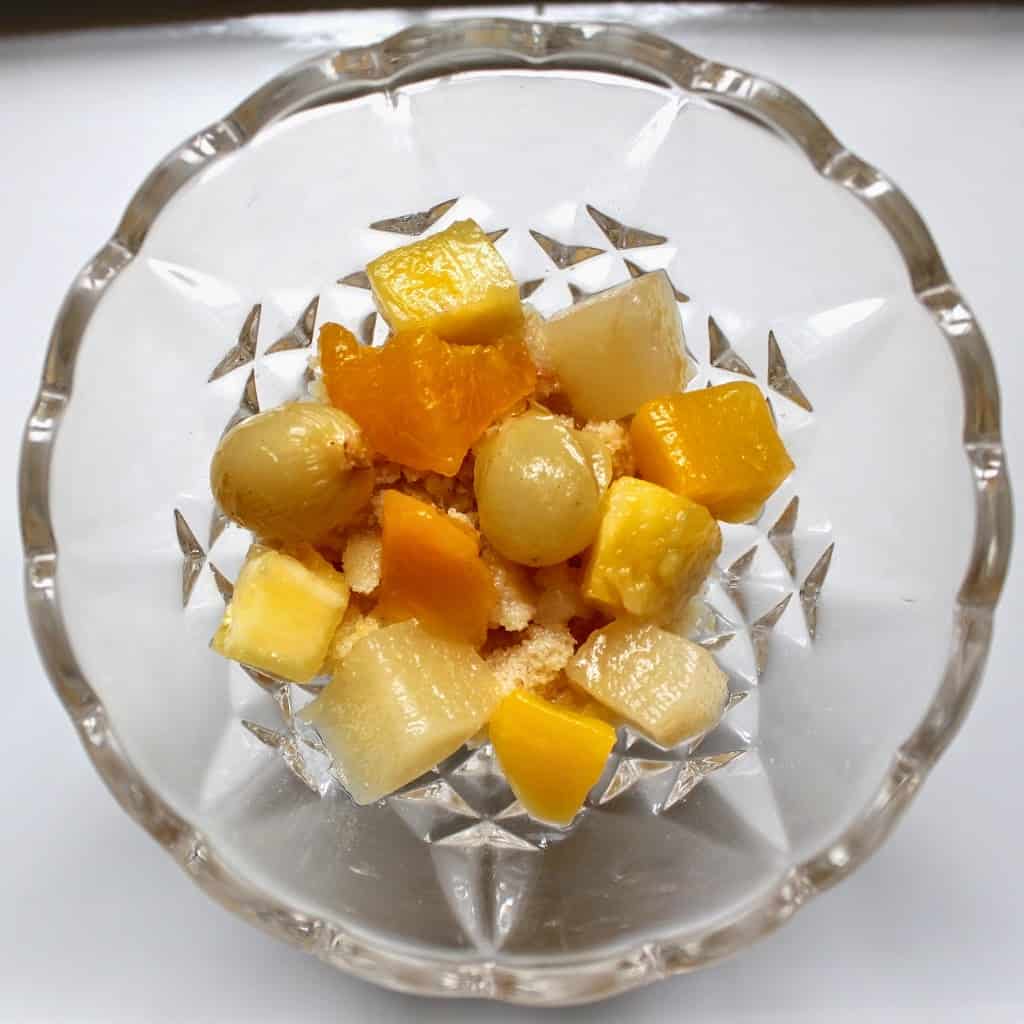 Mix the gelatin with a fork (I like to use strawberry flavor) and layer it over the fruit.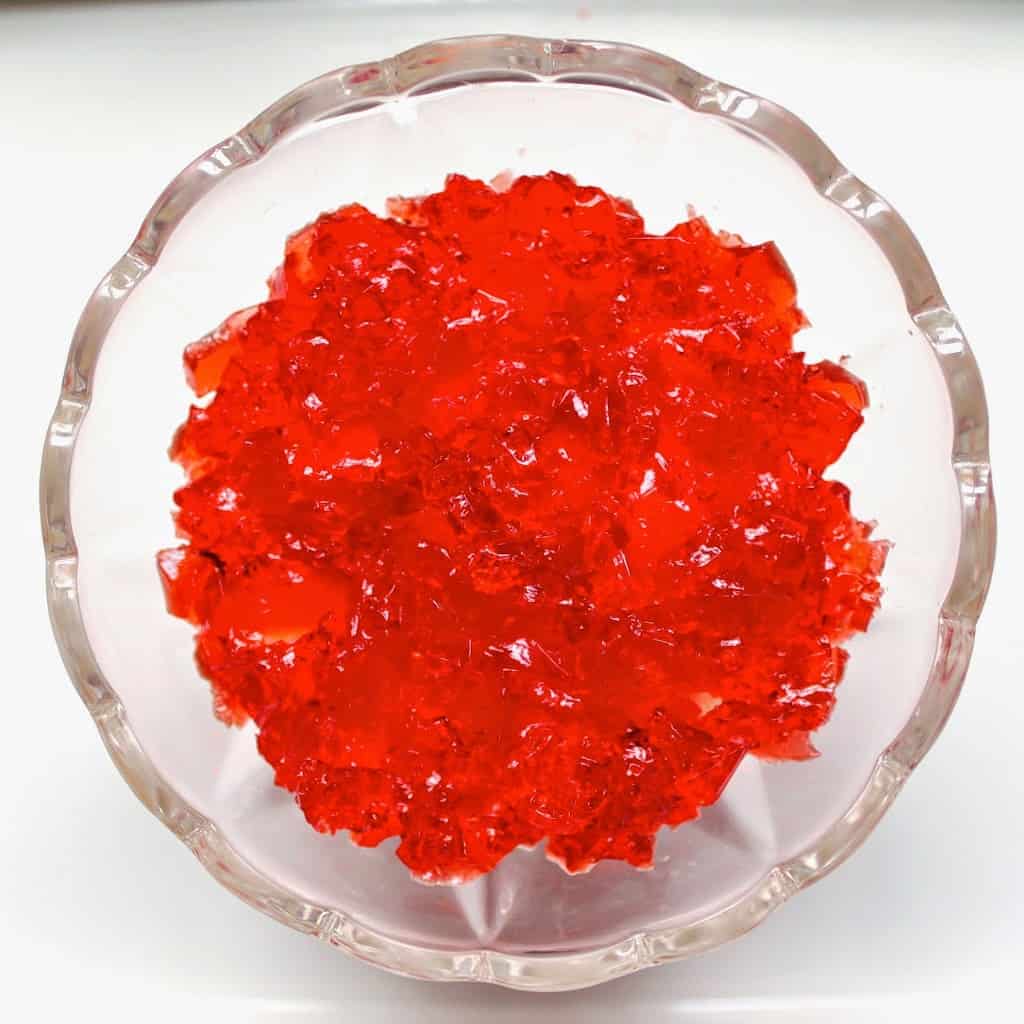 Next comes the custard layer; make sure it's not hot or it will melt the gelatin, but if it's already set, it won't look good, so it has to be at room temperature.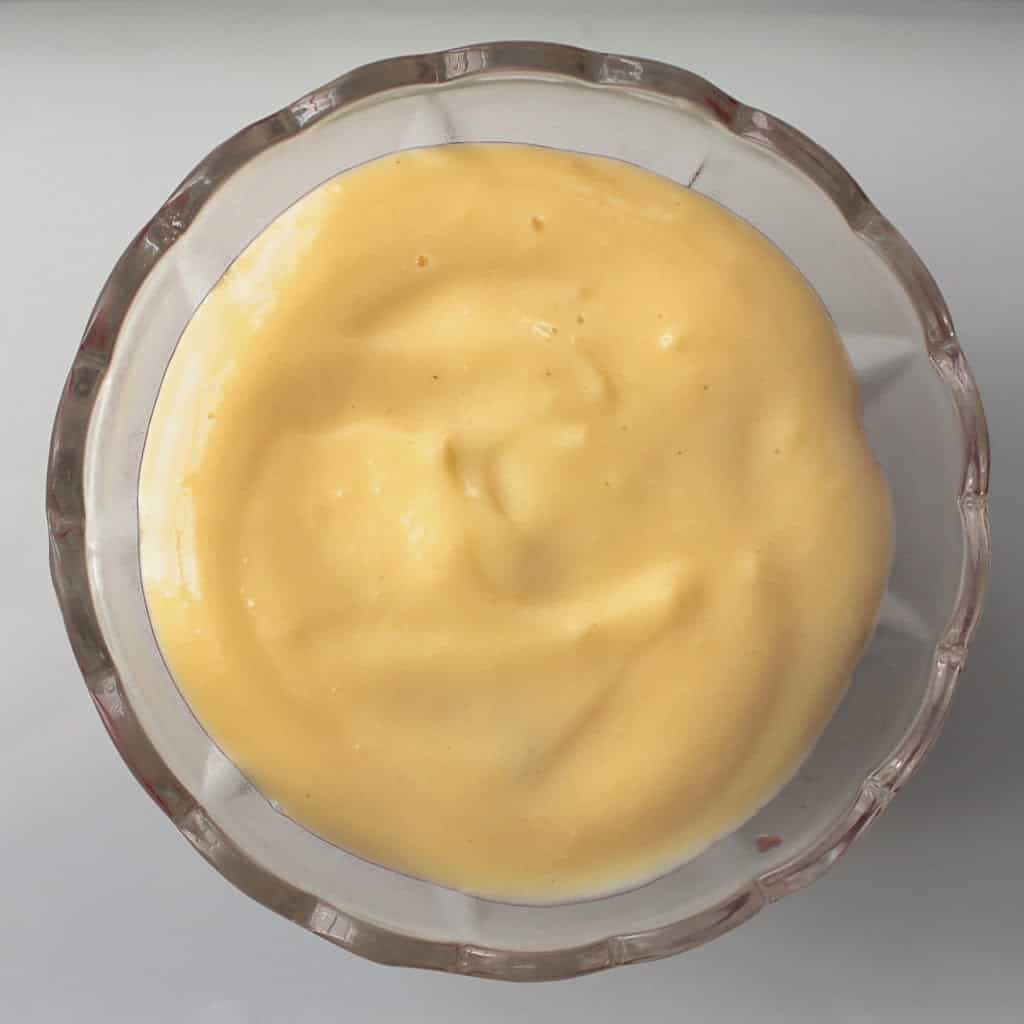 Last, but not least, top with the freshly whipped cream, either spooning it on, or piping it for a more formal presentation.
You have just made English trifles!
These need to be kept refrigerated, and will be delicious for about 24 hours, and they are actually best if left for a few hours before eating, as the flavors will meld together more.
Trifles are a super-easy, make-ahead dessert which will be sure to please, and you can always give them your own spin by changing the flavors of cake, fruit, gelatin, etc. For example, here's a Christmas trifle made with strawberry and lime gelatin.
Don't miss another post! Sign up for my free subscription HERE, but make sure to look for the
Feedburner confirmation email or you'll get nothing, nada, niente and zippo in your mailbox!
(I promise not to sell or share your info, ever!)