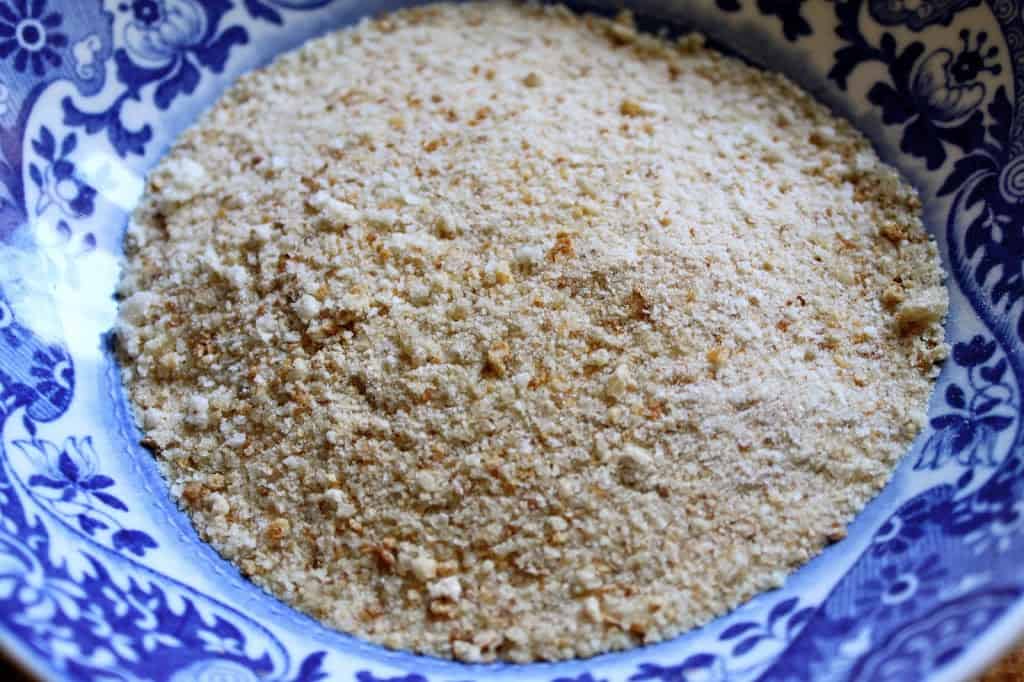 Homemade breadcrumbs are so simple to make, yet it doesn't even cross most people's minds to make them. By making them yourself, you can choose which kind you prefer…I make two kinds; here are the options:
FINE BREAD CRUMBS: rip the stale bread into chunks or pieces and place on a cookie sheet. I like to make breadcrumbs after I've turned off the oven (it's warm, but not too hot to dry out the pieces of bread) and just leave the tray in overnight. When you're sure there's no moisture left in the bread, place the pieces in a blender or food processor and process until there are no big pieces left. It should look something like the photo above.
PANKO STYLE BREAD CRUMBS: this time, use relatively fresh, or not extremely stale bread and break into chunks or pieces and place directly into a blender or food processor. Process, and once uniform in size, spread the crumbs onto a cookie sheet or baking tray and place in a warm oven to dry, like this…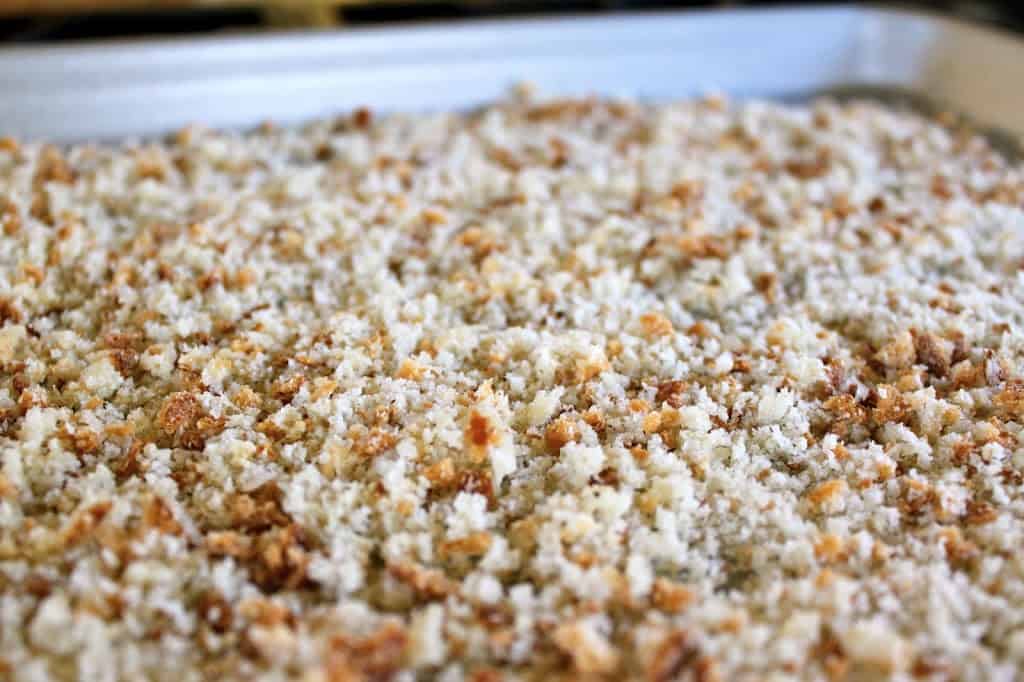 As you can see, these crumbs will be more like panko crumbs, and when used to coat your food, will give a more crispy and crunchy coating.
Store both types of crumbs in an airtight container or ziploc bag until ready to use. Homemade breadcrumbs should be used within a month or so.
Use for coating chicken fingers, pork, wiener schnitzel, potato croquettes, arancini…virtually any food you'd like to have a crispy crust or coating. Add to meatballs or meatloaf to lighten them. Its always nice to have homemade breadcrumbs on hand…you'll find yourself walking past the preservative laden cans in the store!
Don't miss another post! Sign up for my free subscription HERE, but make sure to look for the
Feedburner confirmation email or you'll get nothing, nada, niente and zippo in your mailbox!
(I promise not to sell or share your info, ever!)