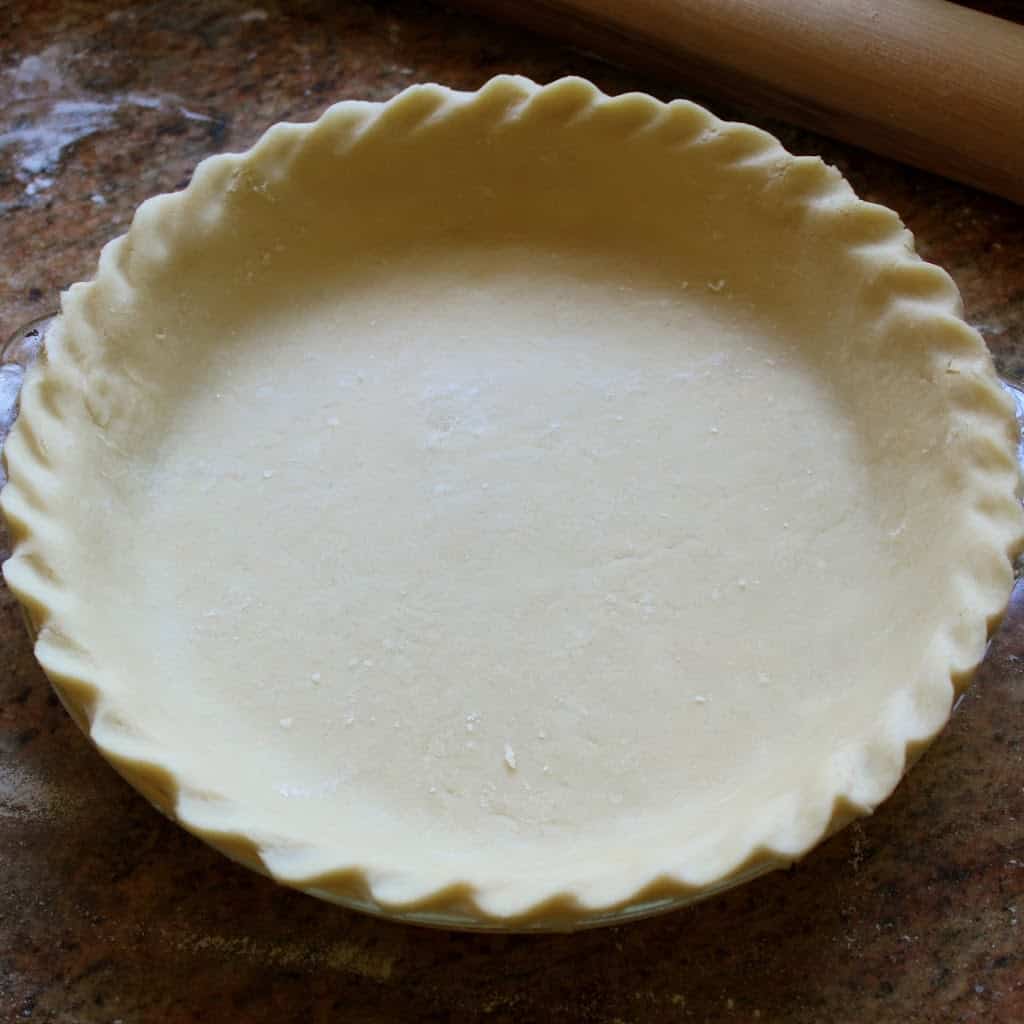 Okay, so by the time you take out the flour, weigh it (or measure it) and then pull a couple of sticks of butter from the fridge…you might actually be at TWO whole minutes! But the actual cutting in the butter and adding the water to make the pastry is done in less than a minute. I took out my food processor today (which I rarely use due to having a Vitamix) and was SO utterly amazed at how easy and quickly that baby makes pastry!


1lb flour (approx. 4 cups flour)   +    8 oz unsalted butter (2 sticks)   +   1/8 tsp salt
(if you use salted butter, omit the salt)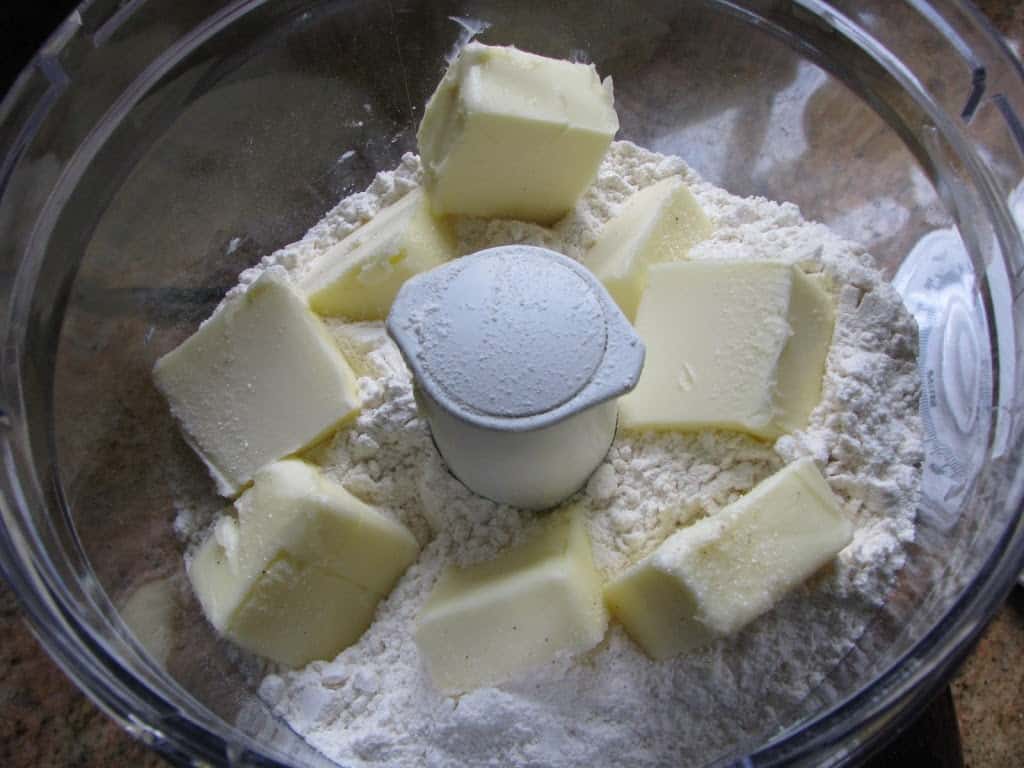 Seriously, a few pulses and the butter was mixed in.
Then I added a little ice water, a few more pulses and it was ready to roll (literally!)
Your pastry should look like this, and sort of come together, but still be somewhat crumbly when ready–don't add too much water. Shape into a ball, cover with cling wrap and refrigerate for at least half an hour.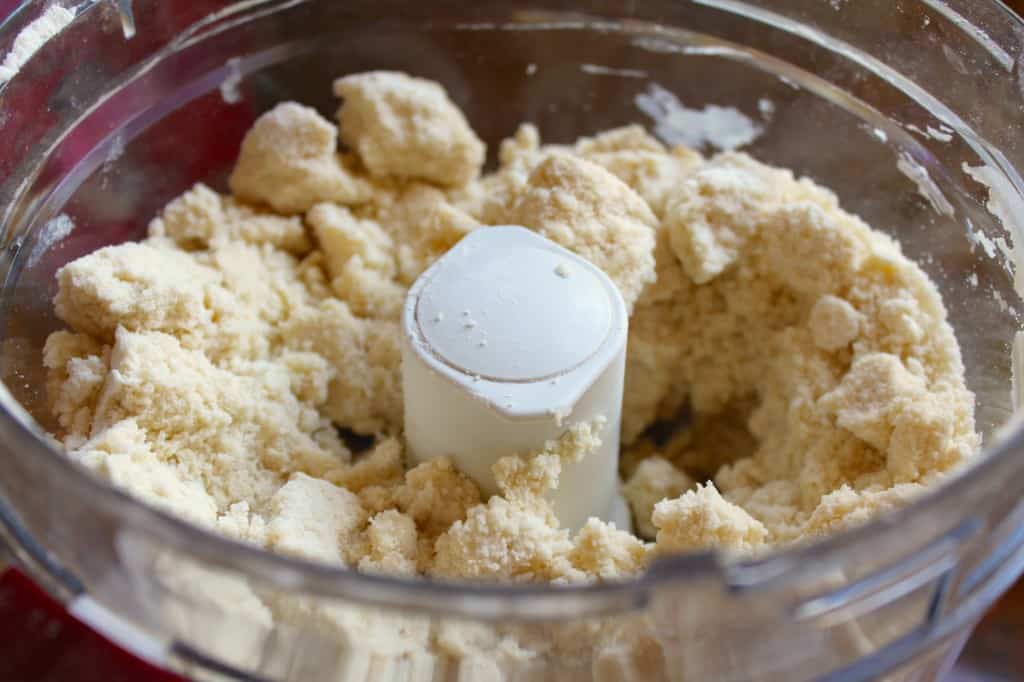 Roll out and use as desired for savory dishes or sweet, (if you want to use it for a sweet pie or tart, you can add a teaspoon or even less of sugar, to make it a little more suited for a fruit pie or sweet filling (see the Strawberry Tart recipe posted below.)
Makes enough for one, double crust pie (bottom and top) or about 24 mini tartlets.
Use as desired!
Don't miss another post! Sign up for my free subscription HERE, but make sure to look for the
Feedburner confirmation email or you'll get nothing, nada, niente and zippo in your mailbox!
(I promise not to sell or share your info, ever!)